1899 | Opinion & Review | Not better than Dark and with touches of Matrix
Netflix has done something very interesting. "1899" is an attempt to revive the mystery and enigma that Dark brought us a few years ago. This series has particularities that I really liked, and others that I think could have been a bit better. However, my general opinion is that it doesn't beat Dark, at least comparing the first season of both. Maybe you have a different opinion, but something that I think adds something that Dark doesn't have is this issue of "simulations", what's real and what's not, approached in a similar way to Matrix.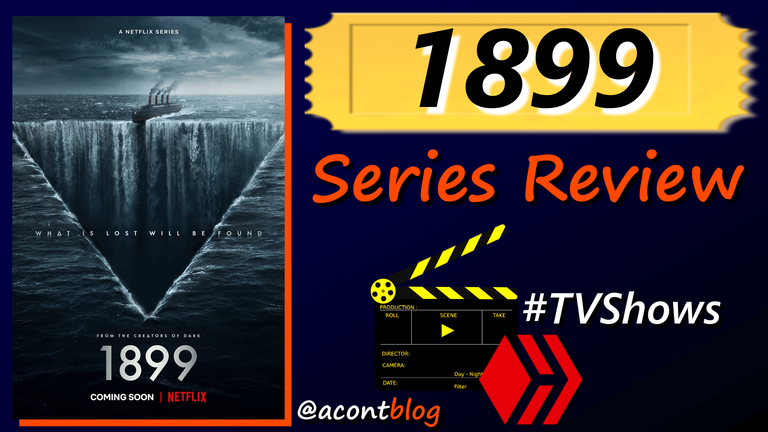 Sensacine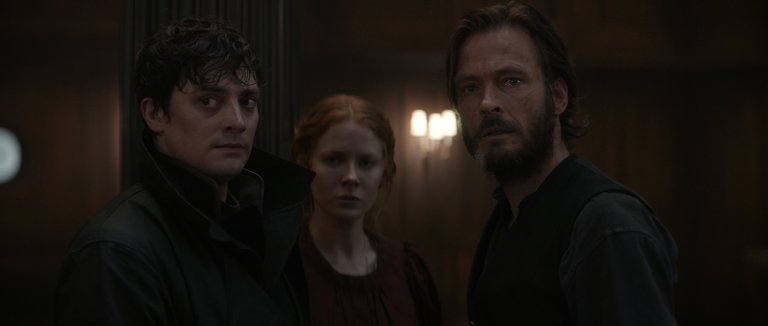 Sensacine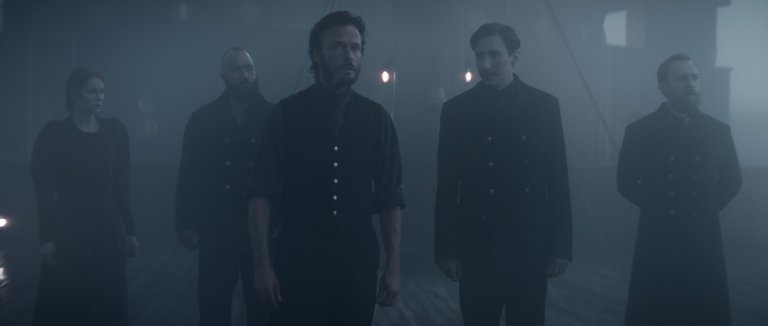 Sensacine
Definitely if you are a person looking for action and fireworks this series is not for you. But if you liked Dark you will surely enjoy it.
It seems to me that this series does not stand out so much for its performances or for the quality of the script, but it started to stand out and draw attention from the beginning precisely because of all the noise in the networks around "the successor series to Dark". That was precisely the reason why many of us decided to watch this series, and at least it managed to hook me or keep my attention, since in other aspects this series is not entirely brilliant, but it is still very good for me in certain aspects, such as the way they handled the mystery throughout the first chapters and the plot itself, quite original in some respects, although some say that there is an alleged plagiarism of a Brazilian author.
In particular, I liked the fact that we had several languages in the series. I am one of those who prefer a thousand times to listen to the original language and read the subtitles. This added a very "exotic" touch to 1899, where I constantly felt that English was not the main language. German had a lot of protagonism, since precisely the captain (Eyk Larsen) and his crew members spoke it, precisely the same actor who plays the adult Jonas in Dark (Andreas Pietschmann). There are also languages such as Swedish, spoken by the "second class" passengers (in those times Sweden was a poor country...); French, spoken by an upper class couple who married for convenience; Spanish, by two men traveling together; Chinese, by a mother and her daughter; and I think there was also Polish and Italian at occasional moments.
On this I have something to comment. My mother tongue is Spanish, however, every time the Spaniards spoke I did not understand half of what they said, not only because of their accent but also because they spoke very softly! Why do Spaniards "whisper" in movies and series? You have to turn up the volume to understand them. Well, I also like the cultural aspect of the series, in which you see members of different cultures and languages working together. At no time did I feel it as forced inclusion or anything like that, and it also tells us about a time when the world was apparently freer than today in certain aspects, especially in immigration. I also read that this series seeks to give a message against the nascent nationalism that is being presented in Europe today. I agree with the series on this specifically, but let's leave politics for another post.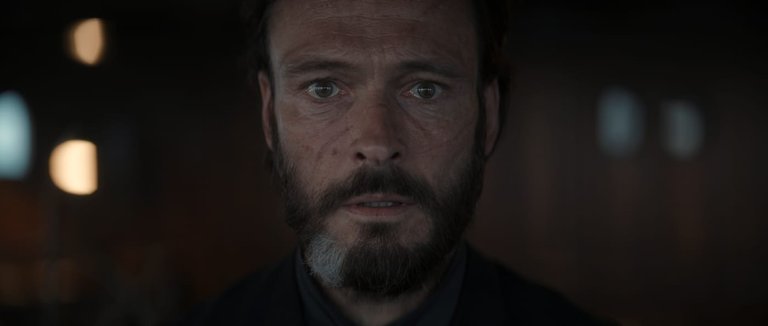 Sensacine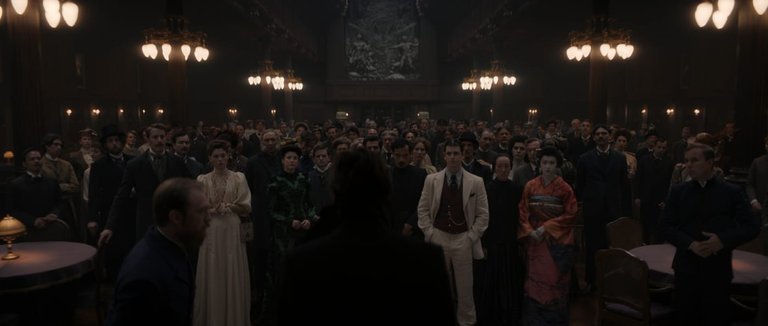 Sensacine
Another aspect I must comment on is the plot development. I found it interesting how this first season ended, and is that I hope there will be more seasons to see how this develops, but it must be said that I was not expecting the ending. I thought it would all center around a time 100 years ago, but it ended up making me question about what is real and what is not. I liked the first few chapters because of how everything was developing, but, at the end, when everything started to become twisted and the contrasts between that ancient world and advanced technology emerged, I felt that the plot became a bit lazy and forced. However, it leaves you with many questions that make you want to know more, in general, it seemed to me that the good of this series when balanced with the bad ends up being a positive balance.
Like Dark, it's almost impossible to understand everything. It's one of those series that takes a lot of twists and turns and in the end leaves you understanding even less. But the philosophical references are good. Although Plato's cave is well known and is already almost like a cliché, it's always welcome when it comes to adding mystery to a story. It could be said that 1899 tries to leave a Matrix-like reflection: "Nothing is real", "Everything is a simulation", "Wake up", etc. There are two very specific shots where you can appreciate in both a book called "The Awakening" by Kate Choplin. It is a book published precisely in 1899, and has something to do with the series itself, but not to delve further into that I recommend you watch this video.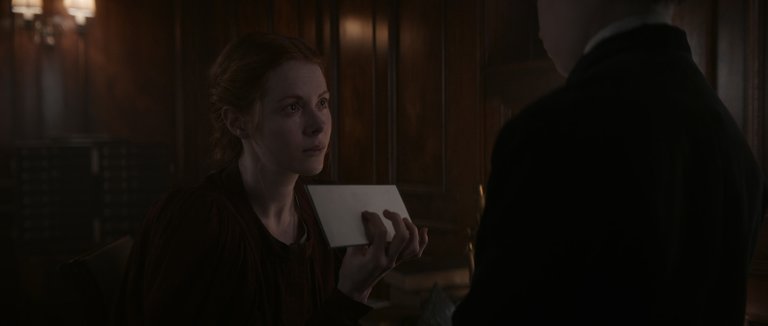 Sensacine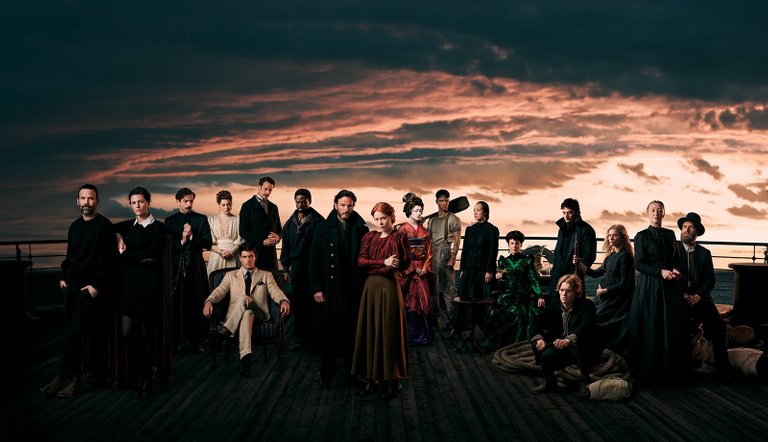 Sensacine
Personally I think that this series tried to make us reflect about reality and how our senses sometimes deceive us. There is a part where it is mentioned that the mind can forget, but the body remembers. Someone has apparently created a simulation where the characters do not remember anything of what they were doing before they fell in there and what their real life is. Apparently those who reach a high level of consciousness can wake up, while the rest serve as "food" to the simulation, very similar to Matrix and also reminds me a bit of the second season of a series I saw recently called The OA. I don't talk more about this because it would be giving too much Spoiler and going crazy with the plot that this series poses.
I liked the personality of the different characters, I think they got it right in the choice of actors who embody different nationalities mostly European. I have been following European series for a while now, from Scandinavian to French, Belgian, German and British, and these languages were not new to me. I was quite pleased to hear them all in one series. In general, European series are slower, more slow-paced and mysterious, something that looks great when it's well elaborated.
What is your opinion of this series, did you find it better or worse than Dark? I look forward to reading you in the comments.
---

Español
Netflix ha hecho algo muy interesante. "1899" es un intento de revivir el misterio y enigma que nos trajo Dark hace unos años. Esta serie tiene particularidades que me gustaron mucho, y otras que creo pudieron haber sido un poco mejores. Sin embargo, mi opinión general es que no supera a Dark, al menos comparando la primera temporada de ambas. Quizás tengas una opinión diferente, pero algo que me parece le agrega algo que Dark no tiene es este tema de las "simulaciones", lo que es real y lo que no, abordado de manera un poco similar a Matrix.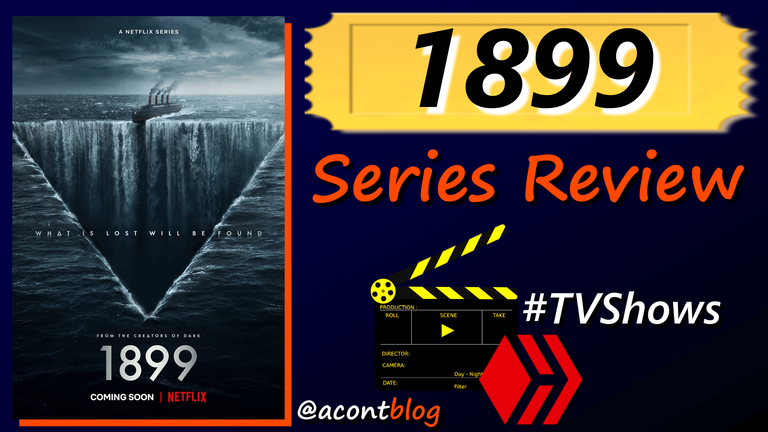 Sensacine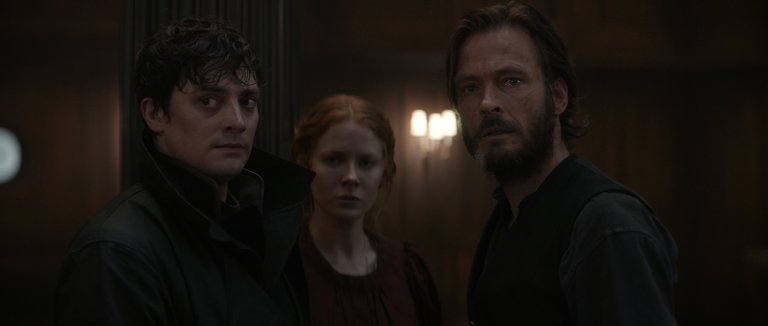 Sensacine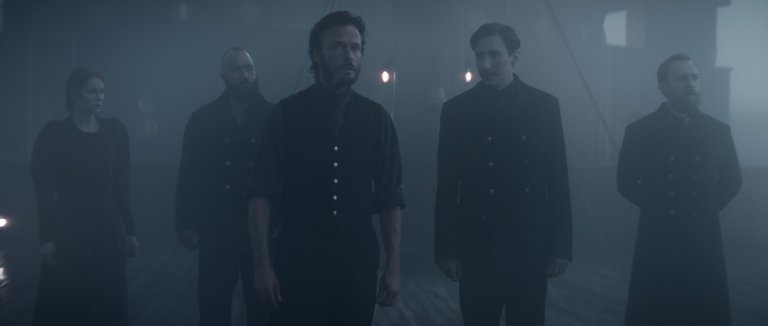 Sensacine
Definitivamente si eres una persona que busca la acción y fuegos artificiales esta serie no es para ti. Pero si te gustó Dark seguramente la disfrutarás.
Me parece que esta serie no destaca tanto por sus actuaciones ni por la calidad del guion, sino que empezó a destacar y llamar la atención desde un principio precisamente por todo el ruido en las redes en torno a "la serie sucesora de Dark". Eso fue precisamente el enfoque por el cual muchos decidimos ver esta serie, y por ahí al menos logró engancharme o mantenerme atento, ya que por otros aspectos esta serie no es del todo brillante, pero no deja de ser muy buena para mí en ciertos aspectos, como la manera en que manejaron el misterio a lo largo de los primeros capítulos y la propia trama, bastante original en ciertos aspectos, aunque por ahí dicen que hay un supuesto plagio de una autora brasilera.
En lo particular, me gustó bastante el hecho de que tuviéramos diversos idiomas en la serie. Soy de los que prefiere mil veces escuchar el idioma original y leer los subtítulos. Esto le añadió un toque muy "exótico" a 1899, en donde constantemente sentí que el inglés no era el idioma principal. El alemán tuvo mucho protagonismo, ya que precisamente el capitán (Eyk Larsen) y sus tripulantes lo hablaban, precisamente el mismo actor que interpreta a Jonas adulto en Dark (Andreas Pietschmann). También hay idiomas como el sueco, hablado por los pasajeros de "segunda clase" (en esos tiempos Suecia era un país pobre…); francés, hablado por una pareja de clase alta que se casó por conveniencia; español, por dos hombres que viajaban juntos; chino, por una madre y su hija; y creo que también hubo polaco e italiano en momentos puntuales.
Sobre esto tengo algo que comentar. Mi idioma materno es el español, sin embargo, cada vez que hablaban los españoles no entendía ni la mitad de lo que decían, no solo por su acento sino porque ¡Hablaban muy bajito! ¿Por qué los españoles "susurran" en las películas y series? Hay que subir el volumen para entenderles. Bueno, también rescato un aspecto cultural de la serie que me gustó, en el cual se los ve a miembros de diferentes culturas e idiomas trabajando juntos. En ningún momento lo sentí como inclusión forzada ni nada por el estilo, y también nos habla de una época donde el mundo al parecer era más libre que hoy en día en ciertos aspectos, especialmente en la inmigración. También leí que esta serie busca dar un mensaje en contra del naciente nacionalismo que se está presentando en Europa hoy en día. Estoy de acuerdo con la serie en esto en específico, pero dejemos la política para otro post.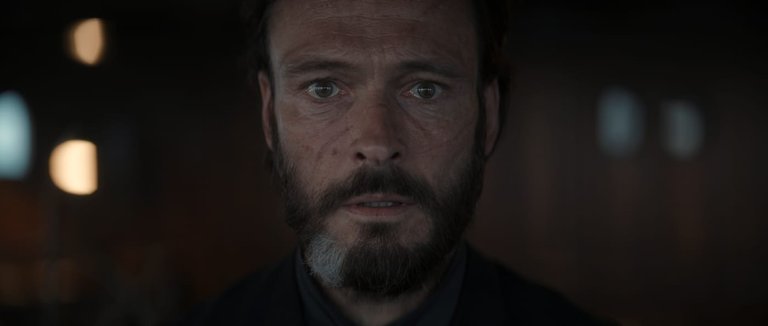 Sensacine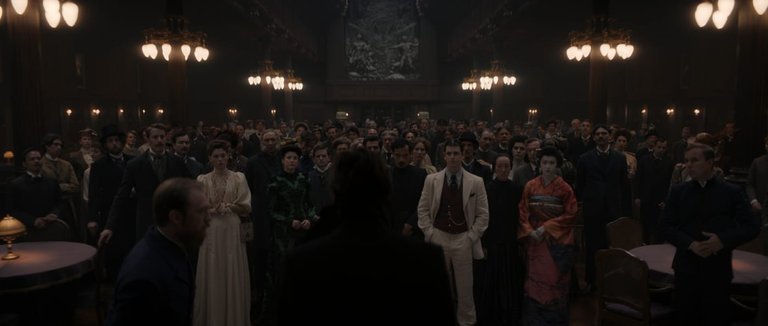 Sensacine
Otro aspecto que debo comentar es el desarrollo de la trama. Me pareció interesante como terminó esta primera temporada, y es que espero que haya más temporadas para ver cómo se desarrolla esto, pero hay que decir que no me esperaba el final. Pensé que todo se centraría en una época de hace 100 años, pero terminó por hacerme cuestionar acerca de qué es real y qué no. Me gustaron los primeros capítulos por cómo se fue desarrollando todo, pero, al final, cuando todo se empezó a torcer y surgieron los contrastes entre ese mundo antiguo y la tecnología avanzada, sentí que la trama se volvió un poco floja y forzada. Sin embargo, te deja con muchas interrogantes que te hacen querer saber más, en general, a mí me pareció que lo bueno de esta serie al hacer el balance con lo malo termina siendo un balance positivo.
Al igual que Dark, es casi imposible entenderlo todo. Es de esas series que dan muchas vueltas y al final te dejan incluso entendiendo menos. Pero las referencias filosóficas son buenas. Aunque la cueva de Platón es muy conocida y es ya casi como un cliché, siempre es bienvenida a la hora de añadirle misterio a una historia. Podría decirse que 1899 intenta dejar una reflexión parecida a la de Matrix: "Nada es real", "Todo es una simulación", "Despierta", etc. Hay dos tomas muy puntuales en donde se logra apreciar en ambas un libro llamado "El Despertar" de Kate Choplin. Es un libro publicado precisamente en 1899, y tiene algo que ver con la serie como tal, pero para no ahondar más en eso te recomiendo ver este video.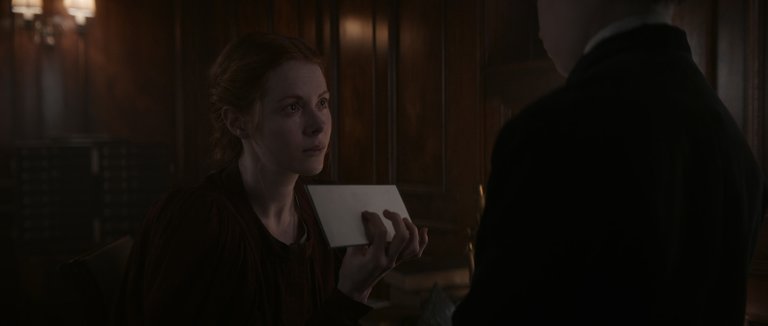 Sensacine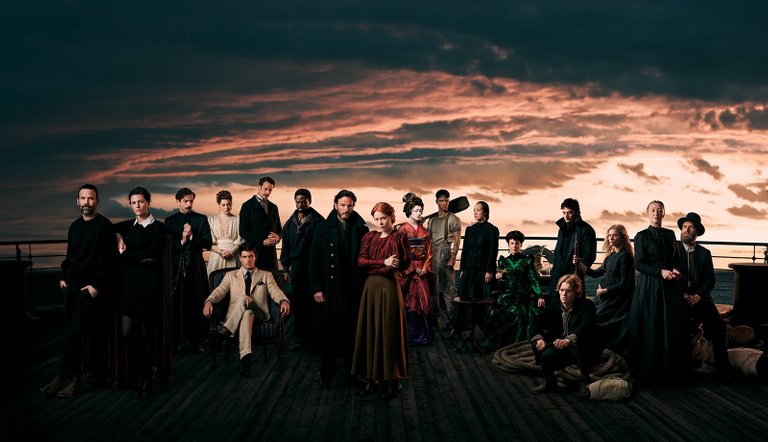 Sensacine
Personalmente pienso que esta serie nos intentó hacer reflexionar acerca de la realidad y cómo nuestros sentidos a veces nos engañan. Hay una parte en donde se menciona que la mente puede olvidar, pero el cuerpo recuerda. Alguien al parecer ha creado una simulación en donde los personajes no recuerdan nada de lo que hacían antes de caer allí y de lo que es su vida real. Al parecer logran despertar aquellos que alcancen un alto nivel de consciencia, mientras que los demás sirven de "alimento" a la simulación, muy parecido a Matrix y también me recuerda un poco a la segunda temporada de una serie que vi recientemente llamada The OA. No hablo más de esto porque sería dar mucho Spoiler y volverse loco con la trama que plantea esta serie.
Me gustó la personalidad de los diferentes personajes, creo que acertaron en la escogencia de actores que encarnan diferentes nacionalidades más que todo europeas. Desde hace un tiempo he venido siguiendo series europeas, desde escandinavas hasta francesas, belgas, alemanas y británicas, y dichos idiomas no eran nuevos para mí. Me agradó bastante escucharlos todos en una sola serie. En general, las series europeas son más lentas, pausadas y misteriosas, algo que queda muy bien cuando se elabora bien.
¿Cuál es tu opinión de esta serie? ¿Te ha parecido mejor o peor que Dark? Espero leerte en los comentarios.
---
Translated to English language with the help of DeepL.com
Redes sociales:
acontblog ➜


Transformando la vida en un blog.

---
---