Spring, Summer, Fall, Winter... and Spring (2003) / Bom yeoreum gaeul gyeoul geurigo bom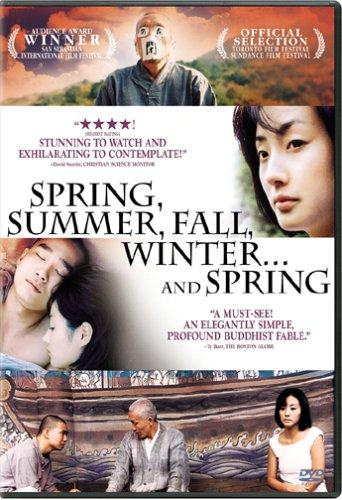 Image
The Korean director's work, which makes its debut at the Locarno Festival, is a magnificent fable, steeped in Taoist philosophy, which takes us on a journey through a universe steeped in oriental iconography.
It stars Oh Yeong-su, Kim Young-min, Seo Jae-kyung and Kim Jong-ho.
The film is divided into five parts, represented by different seasons of the year.
Each season reflects a stage in the life of the apprentice.
Within this world, doors floating in the void, water in its many forms, trees and animals serve as the backdrop to a story of education that unfolds throughout the four seasons of life.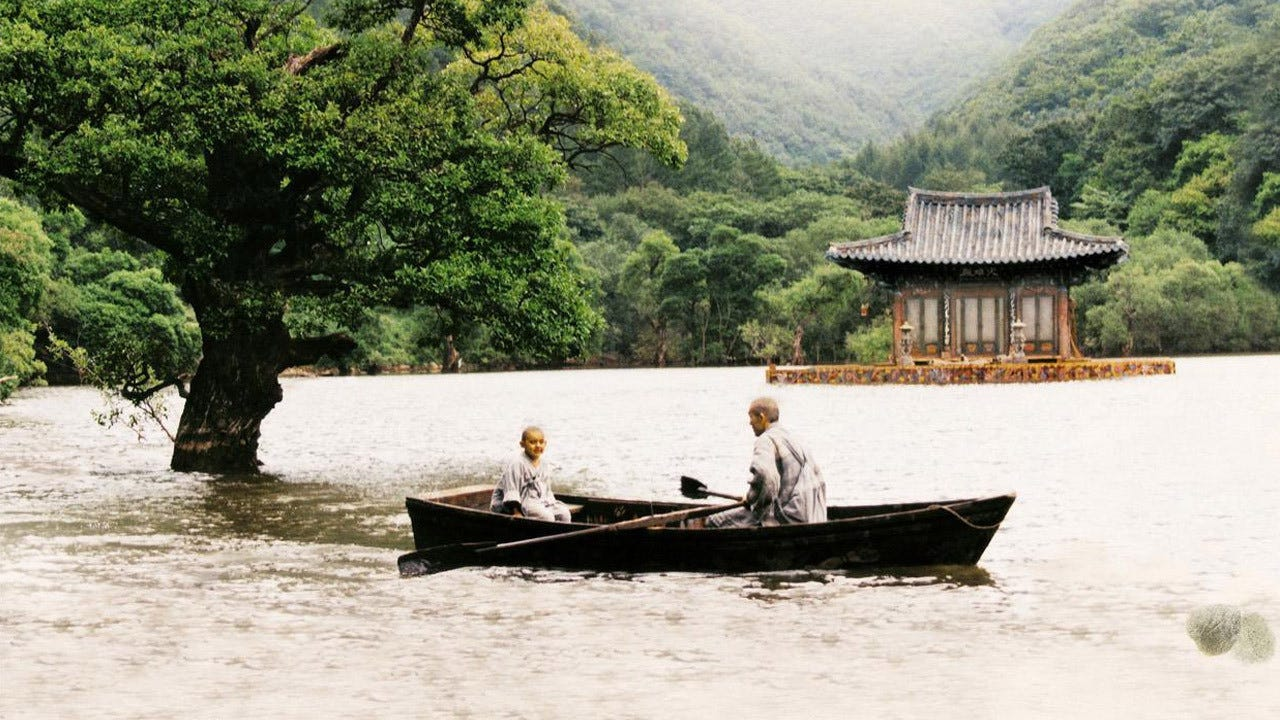 Image
The lesson is clear: the yearning for ownership harbours the capacity to demolish that which you value above all else.
The influence of the seasons and their annual progression from birth to growth and ultimately decay is a force that affects all individuals without exception.
The two monks who reside together in a hermitage floating among the mountains experience every aspect of life with unparalleled intensity as the seasons change.
This profound way of living causes them to encounter moments of deep spirituality and mysticism as well as moments of greater anguish and sadness.
Every person, including her, is unable to escape the unpredictability of existence, longings, afflictions and feelings.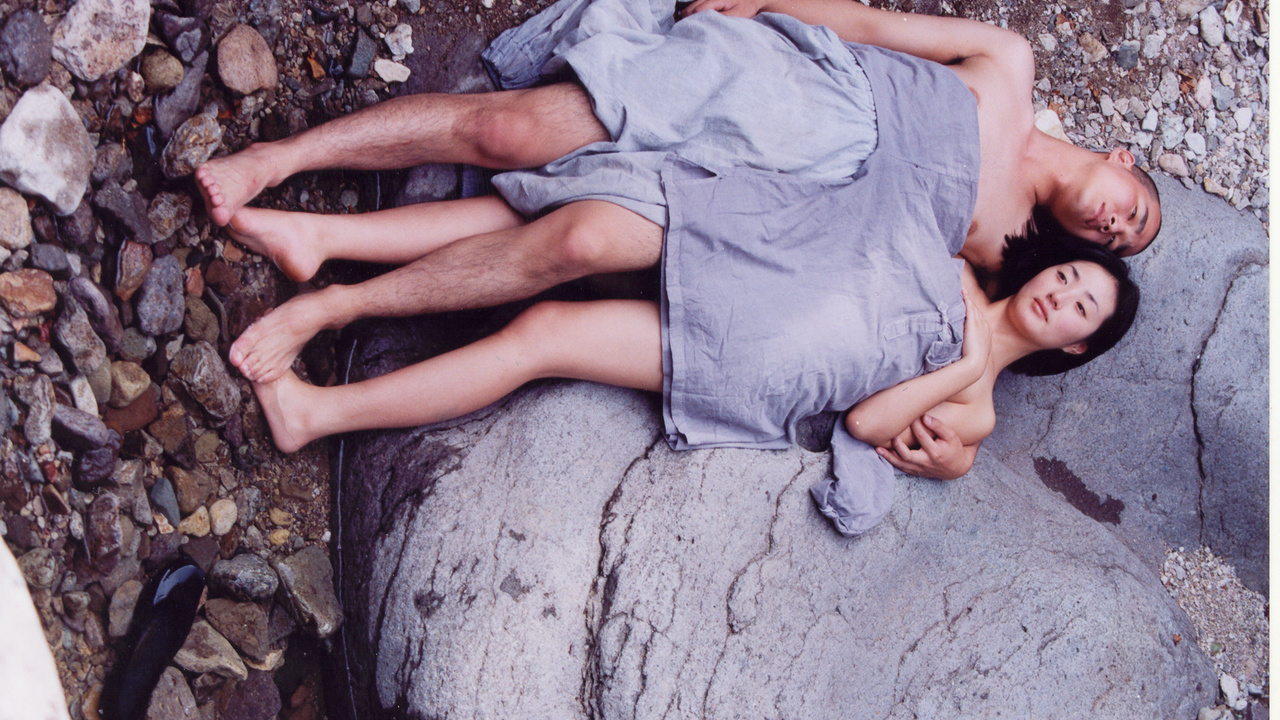 Image
While under the guidance of an older monk, a young monk is introduced to the harsh realities of life through the presence of a woman in his peaceful world.
As a result of her arrival, the young man begins to experience emotions he has never known before, such as love, jealousy and obsession.
Through this experience, he begins to understand the cost of redemption and the wisdom that comes with it.
The yearning to acquire and possess something inherently brings ruin to that which holds your deepest affection.
The influence of the seasons and their annual progression of birth, maturation and decay is an unstoppable force that affects everyone.
---
---