Review Movie [Esp/Eng] Durante la tormenta (Mirage). Una pelicula que te hará explotar la cabeza. | During the storm (Mirage). A movie that will make your head explode. |

Hola Queridos amigos de Movies & Tv Shows.
Sean todos Bienvenidos a mi Blog.
Me complace estar esta semana con todos ustedes compartiendo contenido. Esta es mi primera publicación en Movies & Tv Shows. El día de hoy quiero hablarles de una película que me ha encantado, se titula "Durante la Tormenta".
Hello Dear Friends of Movies & Tv Shows.
Welcome to my Blog.
I am pleased to be with you all this week sharing content. This is my first post on Movies & Tv Shows. Today I want to tell you about a movie that I loved, it's called "During the Storm".
---

Una vez más he quedado sorprendido con un film. Hace algunos días mientras me encontraba descansando, decidí ver algunos tráiler de películas. Queriendo salirme un poco del género thriller y terror (el cual me encanta) aposté por una película española la cual se titula "Durante la tormenta".

Once again I have been surprised with a film. A few days ago while I was resting, I decided to watch some movie trailers. Wanting to get out of the thriller and horror genre (which I love) I went for a Spanish movie called "Durante la tormenta" (During the storm).

Un poco acerca de la pelicula:
A little bit about the movie:
Esta es una película que fue estrenada en el año 2018 de la mano del director Oriol Paul e interpretada por Chino Darín como (El inspector Nicolás Lasarte) Alvaro Morte (David Ortiz) y Adriana Ugarte (Vera Roy, Esposa de David Ortiz). Cabe destacar que esta película fue realizada impecablemente, su guion, fotografía, actuación de protagonistas y la inclusión de 3 géneros de cine distintos como Suspenso, Drama y ficción la hacen una estupenda película para disfrutar.
Esta es una de esas pocas películas que logra atraparte desde el comienzo, a medida que van pasando los minutos logras crear lazos con los protagonistas a tal punto de sentirte dentro de la película algo que pocas películas en la actualidad logra crear en el espectador. A medida que avanza podrás ir pensando en diversas teorías, pero créeme ninguna de las teorías serán correctas, pues esta es una de esas películas con finales inesperados.
This is a film that was released in 2018 by the hand of director Oriol Paul and starring Chino Darín as (Inspector Nicolás Lasarte) Alvaro Morte (David Ortiz) and Adriana Ugarte (Vera Roy, Wife of David Ortiz). It should be noted that this film was impeccably made, its script, photography, acting of the main characters and the inclusion of 3 different genres of cinema such as Suspense, Drama and fiction make it a great movie to enjoy.
This is one of those few films that manages to catch you from the beginning, as the minutes go by you manage to create bonds with the protagonists to such an extent that you feel inside the film, something that few films today manage to create in the viewer. As the film progresses you will be able to think of different theories, but believe me none of them will be correct, because this is one of those movies with unexpected endings.

Sinopsis. (NO SPOILERS)
Synopsis. (NO SPOILERS)

Vera y David son una pareja de recién casados, los cuales se mudan a una nueva casa junto con su pequeña hija. Vera quien durante una tormenta por medio de una interferencia en un televisor viejo logra ver a un niño tocando la guitarra. Ellos hacen conexión por medio del televisor y ella le advierte de un peligro para salvar su vida. A partir de ese momento se abre un bucle en el espacio-tiempo que alterara radicalmente el presente de Vera.

Vera and David are a newlywed couple, who move into a new house with their young daughter. During a thunderstorm, Vera sees a boy playing the guitar during a storm through an interference in an old TV set. They make a connection through the TV and she warns him of a danger to save his life. From that moment on, a loop in space-time opens that will radically alter Vera's present.

La Película (NO SPOILERS)
The Movie (NO SPOILERS)
La película se divide en 2 épocas distintas, comienza mostrándonos a Nicolás un niño unos 14 años quien durante una tormenta en el año 1989 está en su habitación grabándose mientras toca la guitarra. Un rayo cae en la antena de su TV y genera una interferencia, seguidamente comienza a oír ruidos frente a su casa, con algo de curiosidad sale a ver que ocurre.
Al llegar a casa de los vecinos sube hasta una de las habitaciones y ve como el vecino mata a su esposa, espantado por aquella escena emprende veloz huida, pero al tratar de cruzar la calle un vehículo lo embiste matando al niño en seco.
Por otro lado, llegamos al año 2014, el mejor amigo de Nicolás (niño) ve al cielo y observa una gran tormenta que se avecina, esto le recuerda a la tormenta del año 89 en donde perdió la vida Nicolás.
The film is divided into 2 different periods, it begins by showing us Nicolas, a 14 year old boy who during a storm in 1989 is in his room recording himself while playing the guitar. Lightning strikes the antenna of his TV and generates an interference, then he begins to hear noises in front of his house, with some curiosity he goes out to see what happens.
When he arrives at the neighbors' house he goes up to one of the rooms and sees how the neighbor kills his wife, frightened by that scene he quickly flees, but when he tries to cross the street a vehicle hits him killing the child.
On the other hand, we arrive at the year 2014, Nicolas' best friend (boy) sees the sky and observes a big storm coming, this reminds him of the storm of the year 89 where Nicolas lost his life.

Vera y David junto con su hija se mudan a la casa donde vivía Nico, en una cena conocen al piloto, el cual era el mejor amigo de Nico. Él les cuenta de lo que ocurrió hace 25 años durante esa tormenta, vera se acuesta algo afligida por lo narrado, en ese momento cae un rayo en la antena de la casa y ella escucha unos ruidos provenientes de una habitación y decide ver que sucede.

Vera and David along with his daughter move to the house where Nico lived, at a dinner they meet the pilot, who was Nico's best friend. He tells them about what happened 25 years ago during that storm, Vera goes to bed somewhat distressed by what was narrated, at that moment lightning strikes the antenna of the house and she hears some noises coming from a room and decides to see what happens.

Al llegar a la habitación ve un televisor viejo con cintas de VHS, de pronto aparece la cinta de Nico del día que murió, Vera estupefacta ve a Nico y Nico ve a Vera por medio del televisor. Vera trata de comunicarse con nico y Nico escucha, pero sin creerlo omite todo lo que Vera le dice. En ese momento Vera le indica que comenzara a oír ruidos desde la ventana, pero que por ninguna circunstancia salga de su casa. Nico comienza a oír los ruidos y decide salir, pero ya advertido por Vera, Nico logra salvarse del vehículo.

When she gets to the room she sees an old television with VHS tapes, suddenly Nico's tape of the day he died appears, Vera stupefied sees Nico and Nico sees Vera through the television. Vera tries to communicate with Nico and Nico listens, but without believing it, he omits everything Vera tells him. At that moment Vera tells Nico that he will start hearing noises from the window, but under no circumstances should he leave his house. Nico begins to hear the noises and decides to get out, but already warned by Vera, Nico manages to save himself from the vehicle.

Al día siguiente Vera se levanta aturdida con todo lo que vivió la noche anterior, pero ahora enfrenta una nueva realidad. Ella no es quien era, su esposo ya no es su esposo, su hija no ha nacido y su trabajo de enfermera ahora es de doctora.

The next day Vera wakes up dazed with everything she experienced the night before, but now she faces a new reality. She is not who she was, her husband is no longer her husband, her daughter has not been born and her job as a nurse is now a doctor.

Como si se tratase de un efecto mariposa, esa simple acción desencadeno una serie de acontecimientos a futuro que cambió todo el presente de nuestros protagonistas. Ahora Vera deberá rescatar a su familia e hija tratando de revertir su acción.

As if it were a butterfly effect, that simple action triggered a series of future events that changed the entire present of our protagonists. Now Vera must rescue her family and daughter by trying to reverse her action.

Conclusión.
Conclusion.
Véanla, véanla.. (risas). Sin lugar a dudas, esta es una película digna de premiaciones, una historia estupenda, grandes actuaciones y un sorprendente final inesperado. Yo le doy un 10/10 y la recomiendo a todo aquel que sea amante del género thriller, ficción y viajes en el tiempo.
Por acá les comparto el Trailer de la película.
See it, see it... (laughs). Without a doubt, this is a movie worthy of awards, a great story, great performances and a surprising unexpected ending. I give it a 10/10 and recommend it to anyone who loves thrillers, fiction and time travel.
Here is the trailer of the movie.

Do you want to know more about me? I invite you to read My presentation on Hive Blog.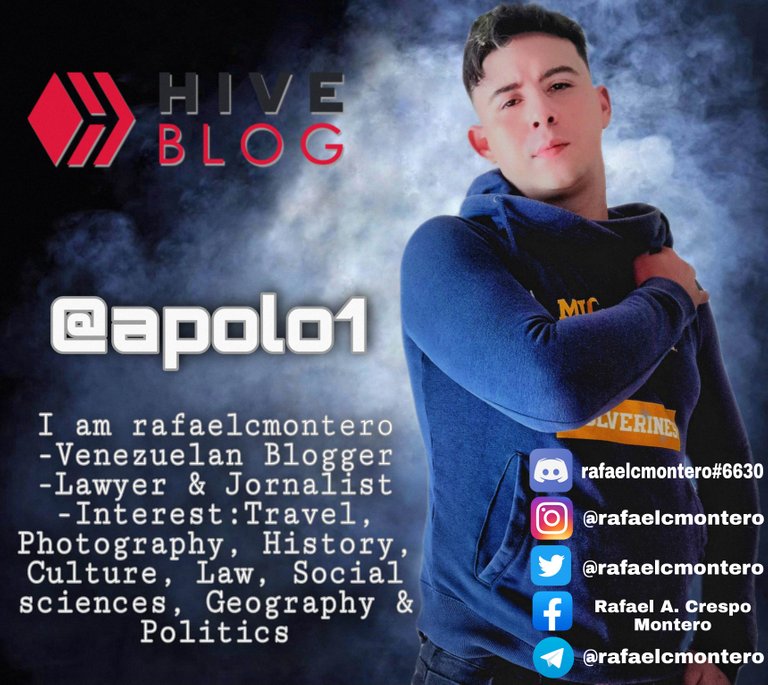 ---
---