The Umbrella Academy : Review

---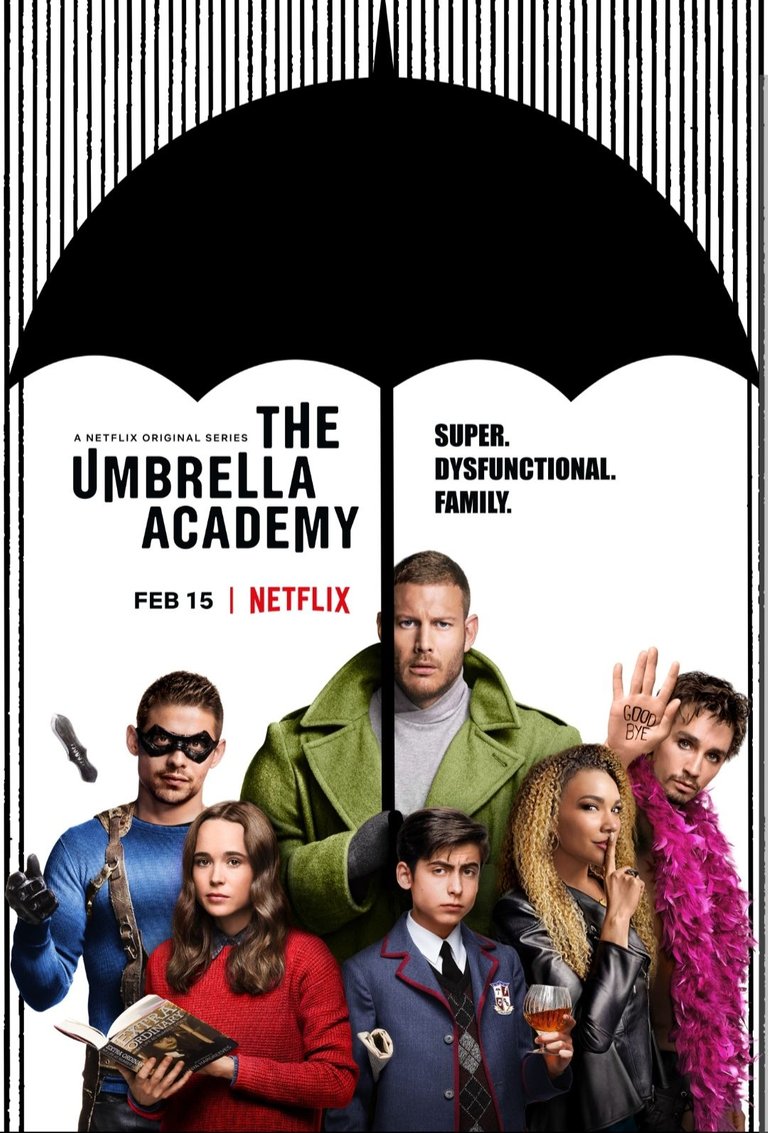 Imdb
---
The last couple days I've been spending some of my free time watching movies and series, especially series because they are able to go in-depth and make you feel like you know the characters.
I was scrolling through my watchlist and I came across the umbrella academy. I remember adding it there because I saw my cousin watching it and he told me it was interesting, so I decided to give it a try.
It has an imdb rating of 8/10 which I think is quite fair. The series which is based on a 2008 comic book consists of two seasons, each season has ten episodes. The series isn't over and has been renewed for a season 3 which will be released on the 22nd of June this year.

The Plot
At exactly 12 noon on October 1st, 1989 forty three random women all around the world gave birth. What's surprising about this is that they were not pregnant when they woke up in the morning.
A billionaire by the name of Sir Reginald Hargreaves travels around the world and is able to adopt seven of them. He discovers that they have supernatural abilities and he trains them to become a supernatural team called the Umbrella Academy.
---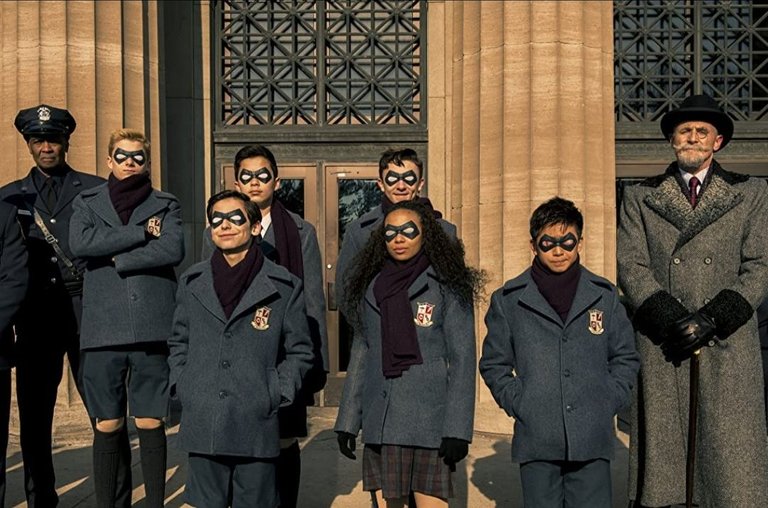 Imdb
---
Fast forward to 2019, life happens and they've all gone their separate ways. But then they are brought back together by news that their father Reginald Hargreaves is dead. As they try to solve his murder, more bad news comes when number 5 returns claiming he'd been to the future and that the world is ending in 8 days.
In their bid to stop the apocalypse that ends the world, they are faced by the Temps commission, an organization that makes sure that everything that is supposed to happen happens. Will the umbrella Academy save the world? What causes the end of the world? Who killed their father? Is number 5 crazy? Watch the umbrella Academy to find out.

My opinion
When I first started watching, their origin story felt a bit whack. It still does because they never explain it, or at least they haven't, they may do it in season 3, but at the moment I just think it's dumb that 43 random women just conceive miracle children and a billionaire comes and buys them off their hands. Oh well, it's a superhero series so anything can happen. Besides all the other main origin stories are already too cliche so seeing a fresh one isn't so bad.
Everyone wants to be a superhero because they feel when they become "super" most of their problems disappear. I personally am part of this type of people. Once in a while I think that if I had even the weakest of superpowers life would be so much easier.
As the series progresses you realize that even with their super powers none of them has a perfect life. You even see that at times they wish to be normal. And this is something that most superhero movies and series don't do. Most of the time the heros have relatively perfect lives and only have to bother about saving the world, but this was a different angle which I enjoyed.
Now all that being said, mid way through some of the episodes it started to get boring, but then like most shows of this age like to do, towards the end they leave you with a scene that makes you want to watch the next.
The visual and audio effects were really good. It has great fight scenes, and special effects. Nice soundtrack too.

Conclusion
The umbrella Academy is a pretty decent series to watch if you're not looking for perfect heros (these guys are fucked up, lol). It has plenty of plot twists. It won't keep you hooked all through, but just about enough to be interested in the end.
Overall I'll give this a 7/10. It's definitely one worth giving a try.

---
---