Bubba Ho-Tep Review: An Absurd Tale of Retirement Home Elvis and JFK Fighting Evil

Bubba Ho-Tep is a fantastic character study disguised as an absurd Horror Comedy. When residents of a dreary, beaten down retirement home in Texas start dying at the hands of a 3,000 year old Egyptian Mummy it's up to Elvis Presley (Bruce Campbell) and President Jack Kennedy (Ossie Davis) to take care of business baby.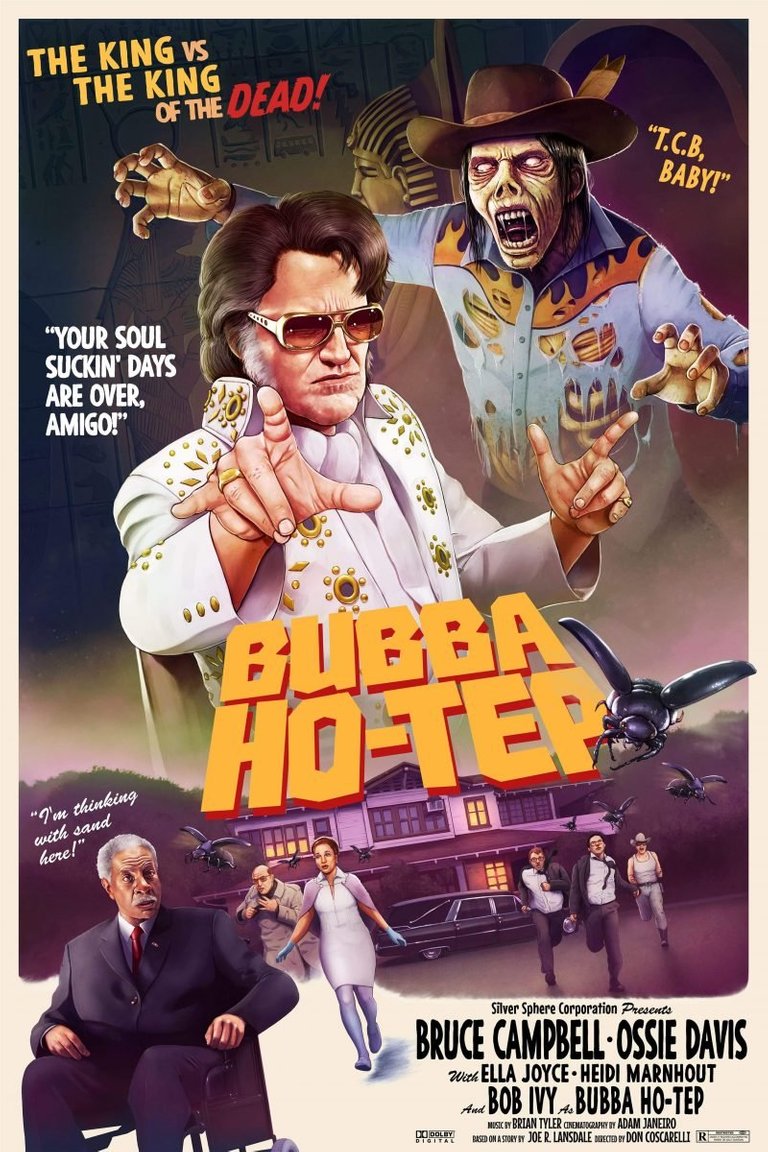 Fan Art by Tom Walker
Campbell stars as aging Elvis Presley(or at least a man who believes he's Elvis) with a busted hip and a cancerous growth on his "pecker". The movie never explicitly states whether Campbell's character is Elvis or just delusional but for the sake of this review I'll be referring to him as Elvis.
Through a series of flashbacks and voiceovers Elvis tells the story of how he grew tired of his fame and set out to meet the number one Elvis impersonator, Sebastian Haff. Behind a closed door meeting, Elvis makes an agreement with Haff to switch places ala the prince and pauper. They sign a contract allowing him to switch back whenever Elvis wants but Haff's penchant for drugs and unhealthy food causing his famous bathroom death combined with the original contract being destroyed leaves Elvis stuck as Sebastian Haff.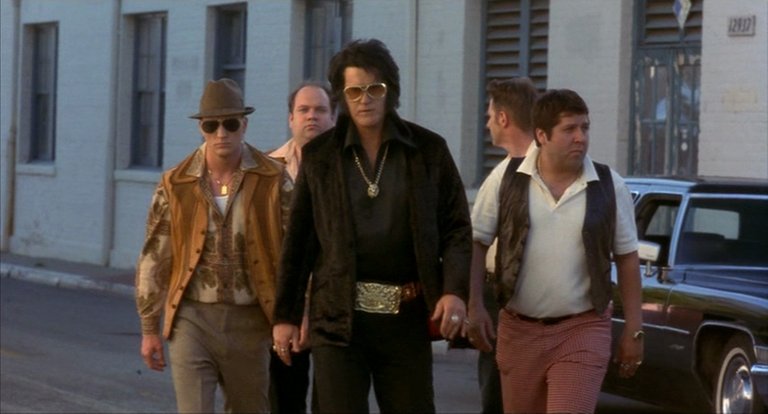 Now old, Elvis spends his time at a retirement home reminiscing of his glory days or bonding with his only friend, President Jack Kennedy (Ossie Davis). That is, until a soul sucking mummy starts terrorizing the residents leaving our curmudgeon, doddering heroes to fight back and save to day.
Never, but never, fuck with the king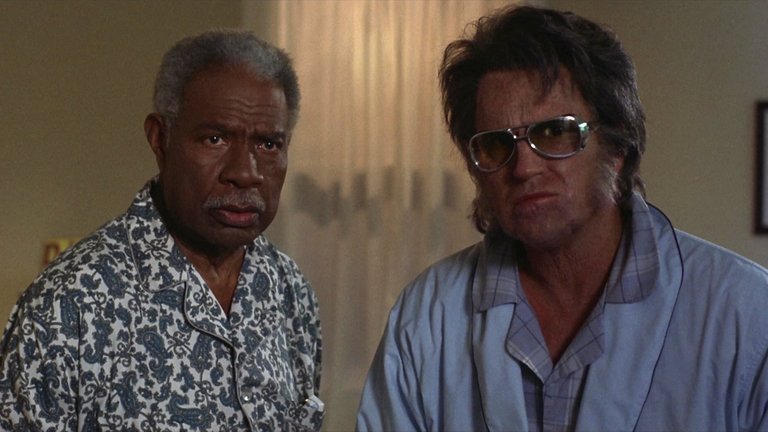 Bubba Ho-Tep is a strange horror movie in that it actually doesn't have much horror in it. The meat of this story is a character study and tale of two friends, part in thanks to the excellent performances by Campbell and Davis. You wouldn't think a movie this absurd would have standout acting but all hail the king baby. Campbell delivers a one of kind performance as Elvis that parodies the man but never in a disrespectful way. Coscarelli let's him shine through multiple monologues which are my favorite parts of the movie. It's honestly one of Campbell's best roles and that's saying a lot for an actor this legendary. Even though it's an unusual role for him, Davis also delivers an incredible performance, never slouching on his acting chops just because it's a silly film. Rumor has it Davis's grandkids were big fans of Evil Dead and Phantasm who urged him to take the role.
Just because the movie at it's core is a character study, that's not to say this film doesn't deliver in the horror department, because it still has plenty to offer. Coscarelli's work on Bubba Ho-Tep reminded me a lot of his work on Phantasm. Visuals are surreal and atmospheric, adding the dreary retirement home setting. You still have your standard jump scares though they are used sparingly. Coscarelli is a master at his craft and despite the limited budget, he made something incredible.
Not quite that scary, and not overly funny I have a feeling this movie ended up disappointing some that were expecting more standard genre fair. All I can say is go into this movie with an open mind and no expectations of a standard horror film and I have a feeling you will be pleasantly surprised. Bubba Ho-Tep is an absurd, fun and well crafted movie. It may not be for everyone but it's a film that's truly unique for the genre and should be seen at least once by any fan of horror.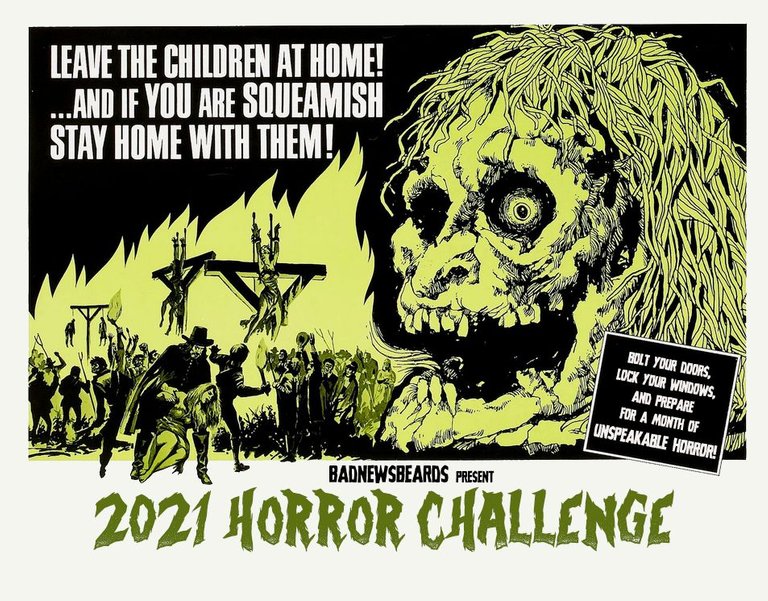 Thanks for stopping by my first entry in my 31 days of Horror Challenge and giveaway! I'll be giving away some really cool prizes for anyone that wants to participate with me and write 2 horror themed reviews during the month of October. You can find all the details on my challenge and prize giveaway here. I am also submitting this review for @wiseagent wonderfully fun The Best Of Horror giveaway/contest. You can find details on their contest and giveaway here. So please join both of our contests, engage in some fun conversation and get the chance to win some killer prizes along the way!
credits: screenshots and trailer courtesy of film-grab.com and themoviedb.com
---
---