The Last Voyage Of Demeter... London Is At Stake.
Have you ever aboard a ship filled with mystery and misery unknown to you? Well, I haven't even when I love the smell of the sea to the very core.
Life is filled with mystical imagined creatures and this movie brought one of them to light, the one whose name though roll of the tongues of men easily but is instill with fear if it ever lived...And the name is;
Dracula
Now, let's begin our journey toward some horrific display played out in the movie.
Genres: Horror and Fantasy.
Distributed by: Universal pictures.
Release date: 18th August 2023.
When a shipwreck was found at the shore of England, things took a turn.
The movie started with this which was a good start as it boosted my curiosity to know what happened next. And did it? Yeah, of course it did haha.
The movie began with Captain Elliot, played by Liam Cunningham, needing men on his ship to London and he was specific on the number of men he wanted. And, in this did Clemens, played by Corey Hawkins find himself almost on a plea to be among the chosen men but he wasn't.
Though as fate would have it, Captain Elliot's grandson was almost hit with one of the wooden crates when one of the 3 men chosen saw a sign on the crates that was known to be a bad omen. Luckily, Clemens saved him and with that, he gained a pass into the ship with the fact that he is a doctor.
And right then, the journey began with Captain Elliot's diary.
While the ship moved further and further through the ocean, one of the crates that was onboard got opened and in the dirt Clemens found a female body which was later known as Anna played by Aisling Franciosi was in need of blood transfusion.
But there was lots of debate about how a woman being in a ship was a bad omen and should be thrown off since she is a Stowaway but Clemens wasn't having any of that so he spoke with the captain who gave him permission to begin the blood transfusion.
But, apart from the crate that was opened, another got opened too and... it started a battle with the animals on the ship but it began with rats... which absence clearly screams bad omen too.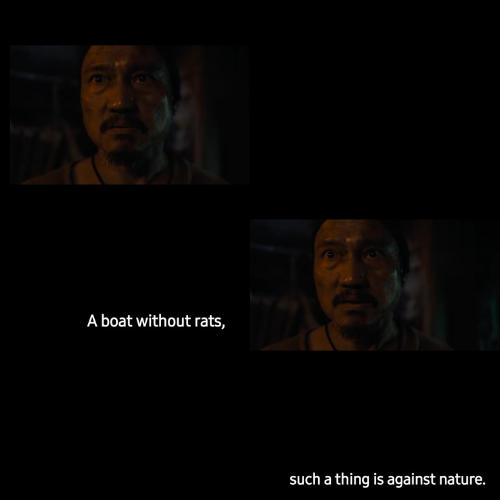 And while the ship continued the journey despite the happenings in the ship, it was then that one of the crew members came face to face with the thing that hunts them as he was slashed to pieces before he could call for help.
... and when Anna awoke, she heard the crew members and captain in a heated argument where one of the crew members may be and she told them to leave the ship but... Her pleas fell to deaf ears.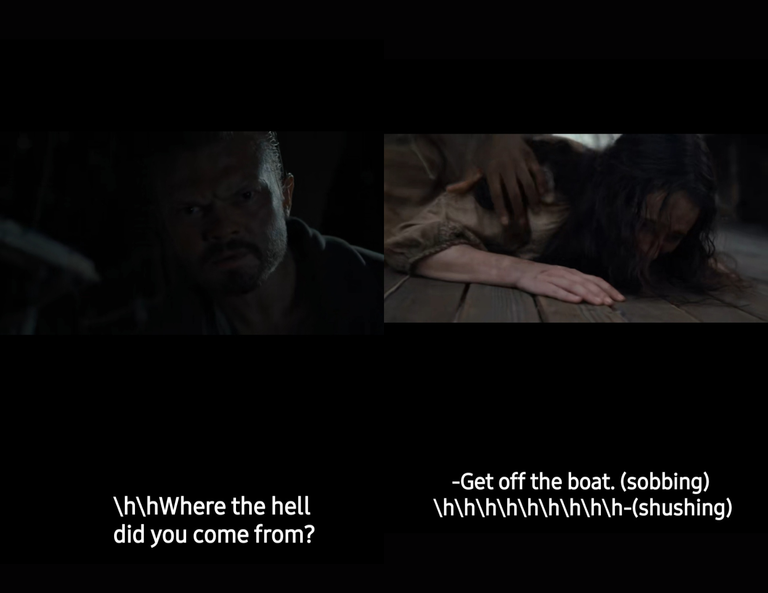 And then, the war started with crew members getting torn out by Dracula played by Javier Botet each day and it was then that it dawned on the others left alive to plan ahead to capture the beast that had taken over the ship... and, a lot of horrific displays took place.
Though Ana and Clemens left the ship in safety from Dracula, Anna could not edge forward as she was already bitten by Dracula and so, she left Clemens to face the morning sun which turned her ablaze.
---
There's more to the movie and if you are crazily in love with a horror movie, you can give this a try and you will love it.
---
---
---