Week later anything Different?
Poll: Do you think it broke, is breaking, will not break!
Do you remember this? That's if you follow this blog post? If you do I said I would keep tabs on it. Granted not too many peeps made a comment but I'm keeping my word otherwise.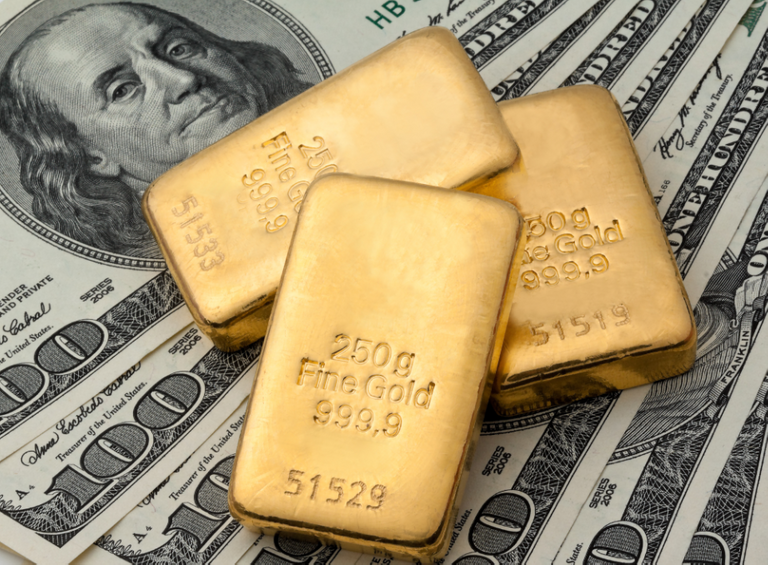 @builderofcastles responded this time is different.
Well after the FOMC meeting and shit show what is different? Could be the Apocalypse? Perhaps, but every great conflict probably felt this way. We could say it's global, but we have had global wars. Third time is a charm?
Optimism is a great thing and I hope he's right. This week we have seen plenty of instability. Maybe it's darkest before the dawn. Let's hope it isn't something blotting out the sun though. Would give an interesting spin to the plague of darkness. It would seem that plague could also be one of the mind.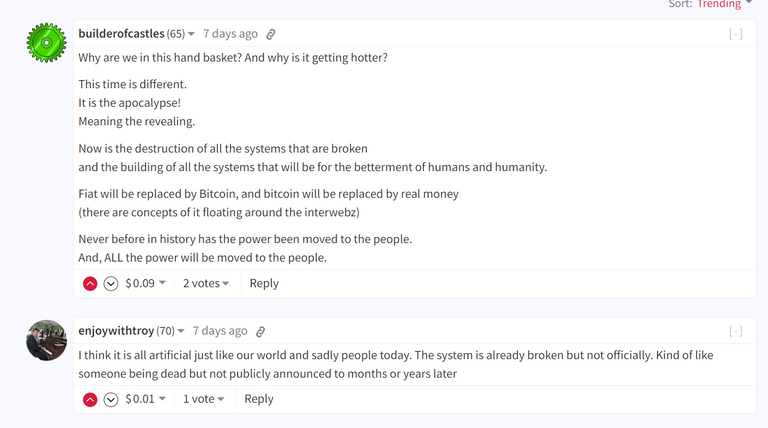 @enjoywithtroy who has been with me a long time seems to feel there's walking zombies all around. Perhaps all the walking dead shows and movies is more an allegory to what we see today.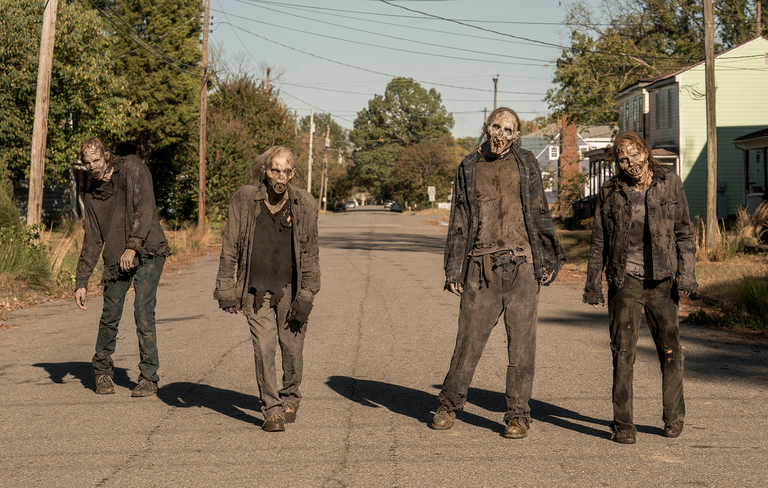 Even though this guy has a pretty bad rep, he still commented. I don't think I want to go around killing people even though I might not like them. If perhaps my life is directly threatened I could level with him. Perhaps that is what many are waiting to do? Let the Hunger Games Begin I guess.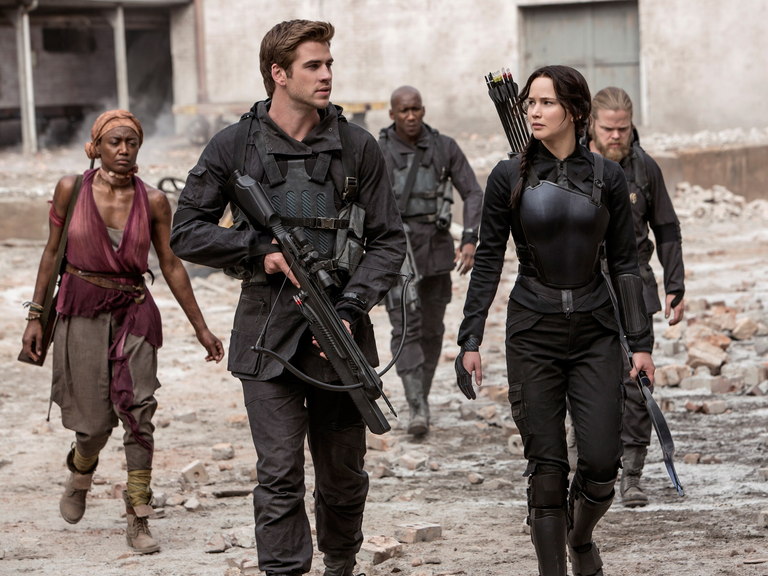 I'm just taking a poll. I'll try to keep tabs..
Recently I don't know if it's my psychology breaking down, the news I'm reading, the economy I'm reading, the split in the world and in 'United States'.
"Politics, bureaucracy, political correctness, craziness in general 'feels' like it is escalating. I have heard of fourth turning, great resets, and of course the apocalypse. The truth is in many cycles they thought all of the above would lead to the apocalypse. So maybe things are breaking but it's not the end of the world. Somehow civilizations break down but build up again."
A week ago: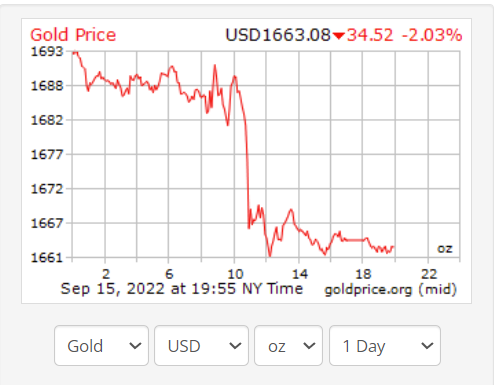 Today: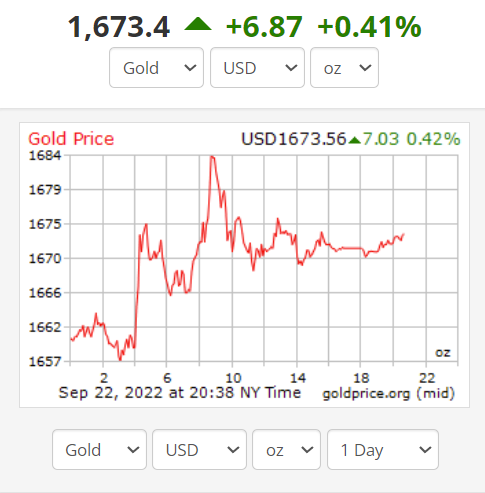 So we are up a little today. Sometimes there's indicators even though it's manipulated.
"It's the 1920's, it's the 1970's, it's the 1400's"
So here's what I said:
"Where is the safety anymore? Seems like people are losing their shit lately. I'm starting to actually say life seems short just enjoy what we have left! Anyways the markets seem to be tanking no matter what they are and that includes safe haven assets."
Cash, Commodities, Bitcoin, Stonks..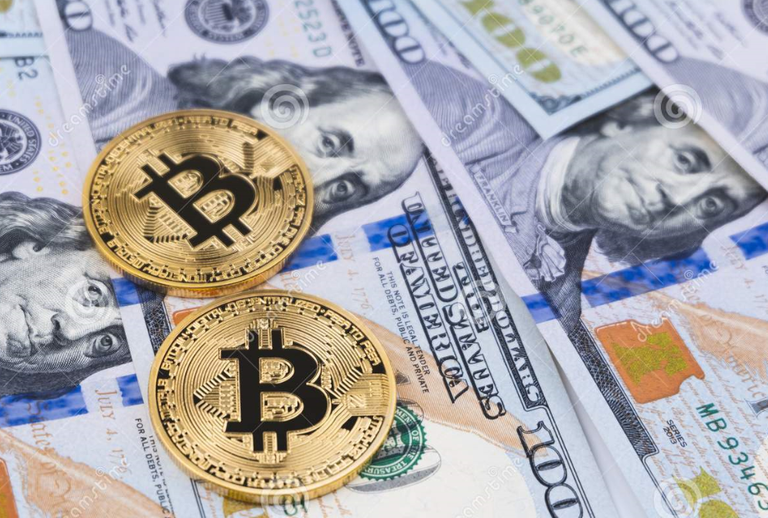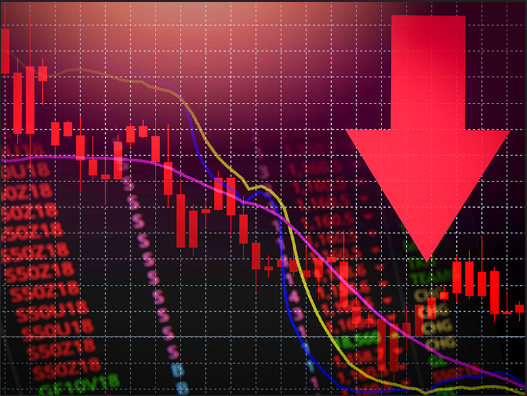 Charts be looking like this and will continue to look like this. I guess if you are an insider you will know exactly what to hide in. Until then looks like a real controlled demolition rodeo we have! FOMC confirmed this. I guess we are going down further. It's alright, at least I squeezed out another post.
Either way I do things in the crypto-space because that's what it was meant to do. We have this blog until we do not. This is the trend and it's not changing. Perhaps it is accelerating.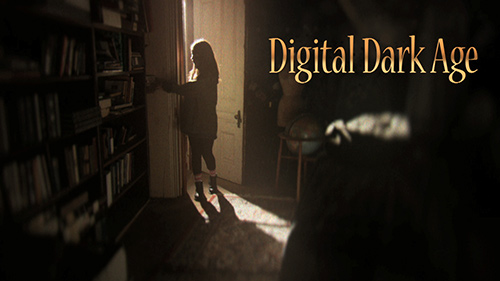 Coming?
I heard they cut off Internet access in Iran. That's thanks to #CNN as well. Should I believe it? Could I believe it? Authoritarian regimes act similarly. So I actually do believe it. Digital assets have a major cruch. Always plan with #Gold and #silver inside your portfolio.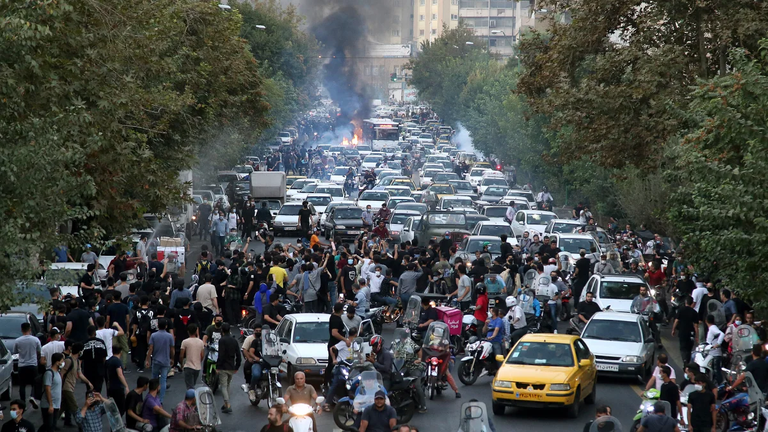 The walking dead?
---
---