Will Europe Freeze this winter?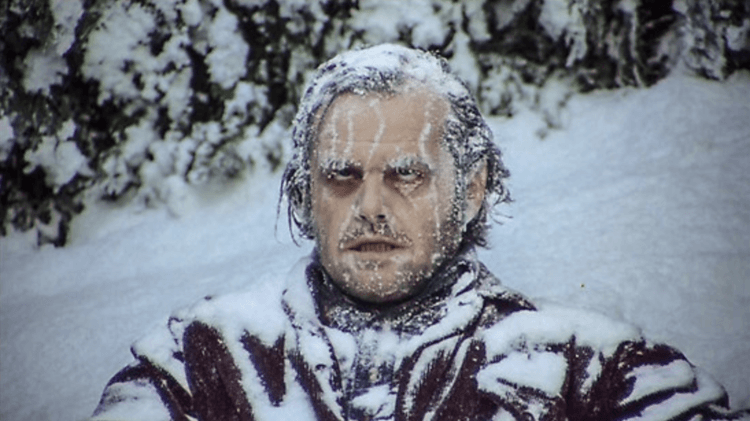 For whatever reason I thought of Jack Nicholson's "Here's Johny" from the Shining. Thinking back it's not as scary but certainly memorable. Why the tie in? Well of course I can get #cine tokens for relevance and I'm gonna get me some #LEO tokens by saying a train wreck is coming.
The Shining is a 1980 psychological horror film produced and directed by Stanley Kubrick and co-written with novelist Diane Johnson. The film is based on Stephen King's 1977 novel of the same name and stars Jack Nicholson, Shelley Duvall, Scatman Crothers, and Danny Lloyd. There is spoiler for the end of the film so be prepared. It's from 1980 so you have had ample time.
The problem with macro-economics if it could be considered a problem, is that you can see a train coming from far away. In 2008 the GFC (great financial crisis) showed the system in actuality collapse. Some saw it coming for years and others scoffed. Now those of us who see a zombie walking know this won't end well. You see we probably had a chance in 2008 to start fresh. It would be very hard for everyone, but to continue to build again you needed to admit the mistakes and let the bad institutions go. Many people would lose everything which meant "Too Big To Fail".
So what was the answer? Well print it up, shove it in a corner or under the matt and don't let it show for years. Suppress all prices as before and pretend that this won't ever show up again. Many have this feeling that the economy is fake and fundamentally it is.
There's two choices in life:
Pay your bills, or go bankrupt.
It seems the governments of the world don't pay their bills, and figure they do not have to go bankrupt. Of course they can continue to inflate and pay off past debts while issuing even larger debts, but it ends the same.
You see Jack Nicholson's character was crazy. He was possessed and became a stone cold killer that froze at the end of the film (spoiler). Sure he was possessed by the haunting grounds and really had no idea what he was doing. He seems to be just as much of a victim as his family he tried to kill. You see when people lose everything, they lose their minds. One domino will fall and effect the next one.
If Europe freezes, the Euro continue's to plunge, people will struggle like during wartime. WARTIME. Could there be chaos coming? Will people lose their minds and end up freezing in the cold? The train is coming and even world leaders can see it. If I were in Europe I would be plenty scared.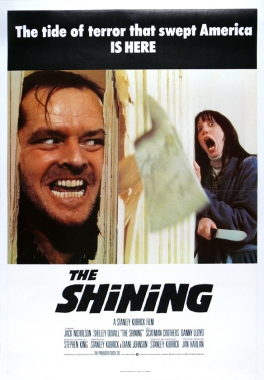 Will it be enough to change people's minds? Or are they all so gone they will all become like Johny.
Posted Using LeoFinance Beta
---
---