Cinetv contest: My favourite holiday film (ENG/SPA)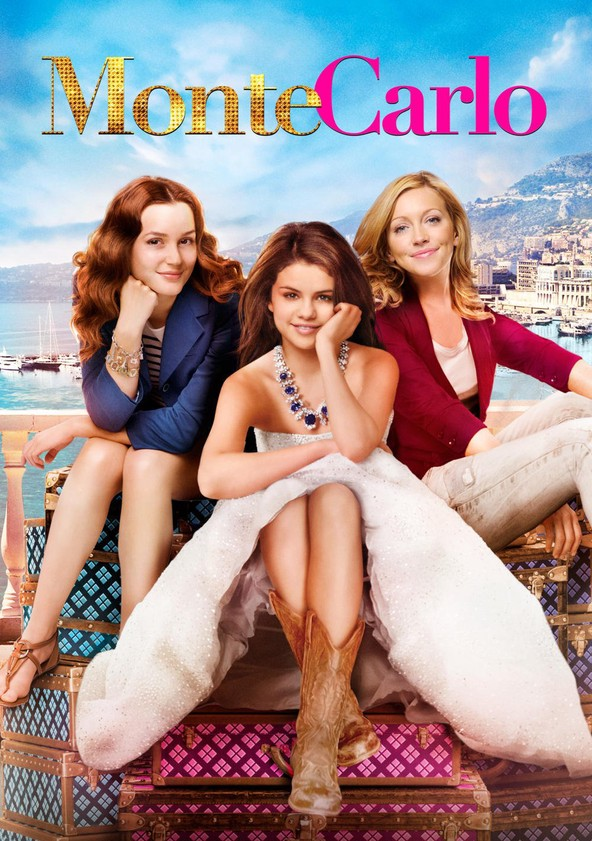 Fuente
Hello, internet people! Once again I want to participate in the community contests and today I'm presenting one of my favourite films about travelling and holidays, it's Monte Carlo, a film starring Selena Gomez. Here is the link to the contest in case you want to participate.
¡Hola, gente de Internet! Nuevamente quiero participar en los concursos de la comunidad y me presento hoy con una de mis películas preferidas sobre viajes y vacaciones, se trata de Montecarlo, película protagonizada por Selena Gómez. A continuación les dejaré el link al concurso por si quieren participar.
contest
As you can see in the trailer, Grace (Selena Gomez), along with her sister and her friend, decide to take a holiday in France where, after a chance meeting with Cordelia (Selena Gomez) and a series of events, they end up taking advantage of the confusion to pass Grace off as Cordelia and have the holiday of a lifetime in Monte Carlo.
Como pueden ver en el tráiler, Grace (Selena Gómez) junto a su hermana y su amiga, deciden tomar unas vacaciones en Francia donde, tras un encuentro casual con Cordelia (Selena Gomez) y una sucesión de eventos, terminan aprovechándose de la confusión para hacer pasar a Grace por Cordelia y tener las vacaciones de sus vidas en Monte Carlo.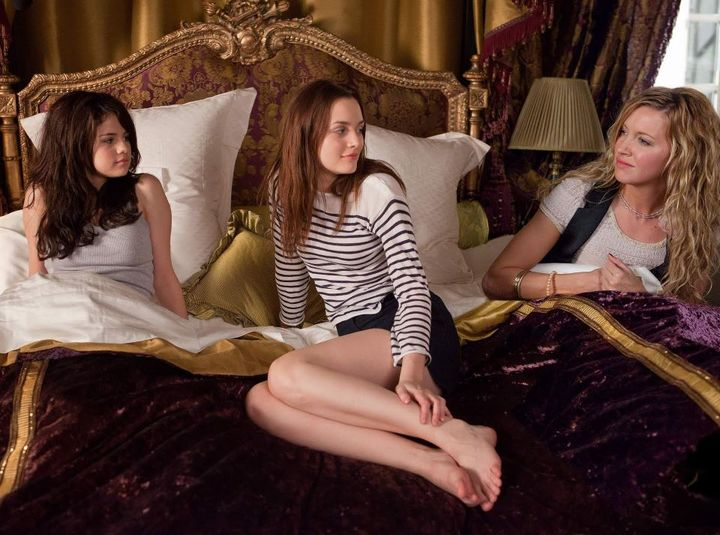 Fuente
Although the film is quite cliché and the performances are linear and , the film is entertaining and for some strange reason I like it a lot. From the beginning, the three girls' planned and dreamed holiday is a disaster as they seem to get their reservations mixed up and to top it all off, when they plan to go sightseeing, everything goes wrong.
Aunque la película es bastante cliché y las actuaciones son lineales, la película es entretenida y por alguna extraña razón me gusta bastante. Desde el inicio, las vacaciones planeadas y soñadas de las tres muchachas es un desastre, pues al parecer confundieron las reservaciones y para colmo cuando planean hacer turismo todo sale mal.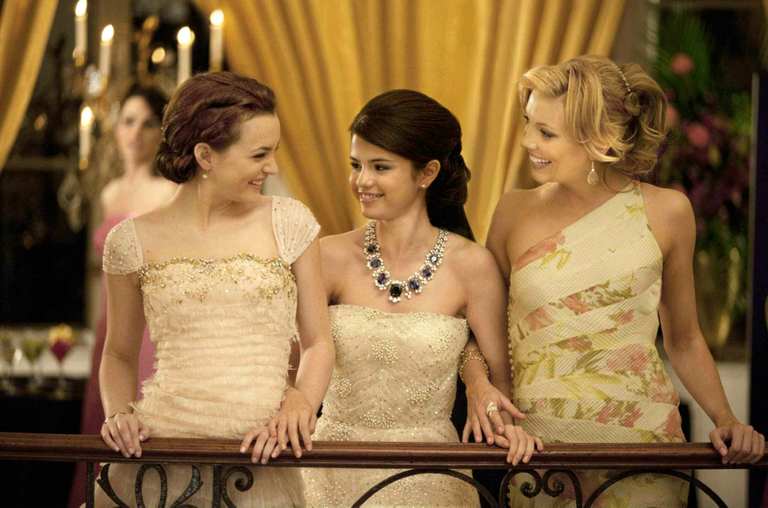 Fuente
What I do like is that of the three girls, each has her own love affair, developed in different ways according to their personalities, and I also like how they have to deal with that in addition to the big identity theft hoax that Grace is pulling, and while Grace's adventures in Cordelia's shoes are fun, it also causes a bit of angst because as viewers we don't want her to be found out.
Lo que sí me gusta es que de las tres chicas, cada una tiene su propia aventura amorosa, desarrollada de diferentes maneras según sus personalidades, y también me gusta como deben lidiar con eso además del gran engaño de la usurpación de identidad que está haciendo Grace, y aunque las aventuras de Grace en los zapatos de Cordelia son divertidos, también causa un poco de angustia porque como espectadores no queremos que sea descubierta.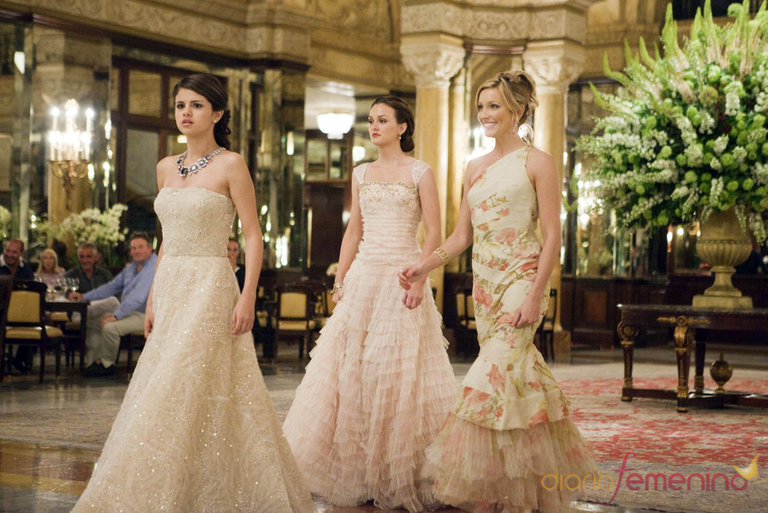 Fuente
One of the things I have to give a standing ovation for is the development of Theo (Grace's romantic interest while he is pretending to be Cordelia), he is very lovable and noble, and that makes the viewer empathise with him, also (and the most important point for me) is that when he discovers Grace, he is so disappointed that he doesn't want to talk to her anymore
Una de las cosas que tengo que aplaudir de pie es el desarrollo de Theo (interés romántico de Grace mientras se hace pasar por Cordelia), es muy adorable y noble, y eso hace que el espectador empatice con él, además (y el punto más importante para mí) es que cuando descubre a Grace, se decepciona tanto que no quiere hablarle más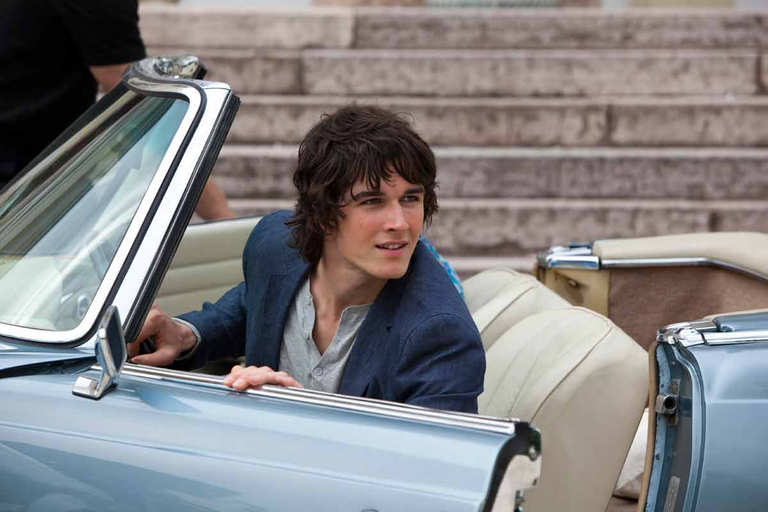 Fuente
In fact, they separate and sometime later (when the emotional wounds healed) They meet again and Theo gives her a new chance. In other films that have the same or similar central axis, the people who are deceived when they learn the truth, act as if nothing had happened, taking away the realism of the situation, which in itself is delicate, in this case they dealt very well with Theo's emotions and reactions.
De hecho se separan y tiempo después (cuando las heridas sanan) se vuelven a encontrar y Theo le da una nueva oportunidad. En otras películas que tienen un eje central igual o parecido, las personas engañadas al enterarse de la verdad, actúan como si nada hubiese sucedido, quitándole realismo a la situación que de por sí es delicada, en este caso abordaron muy bien las emociones y reacciones de Theo.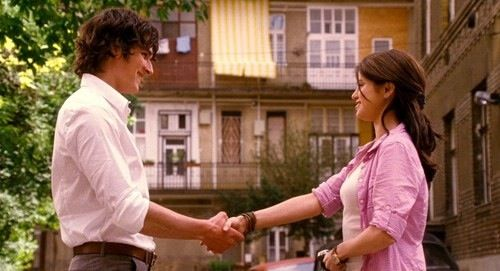 Fuente
The truth is that the film is quite entertaining, as I said before it is not the best film in history, but it is undoubtedly recommendable and for me (far from its technical flaws) it is the best in terms of holidays and travel.
La verdad es que la película es bastante entretenida, como dije antes no es la mejor película de la historia, pero sin dudas es recomendable y para mí (lejos de sus fallas de tecnicismo) es la mejor en cuanto a vacaciones y viajes se refiere.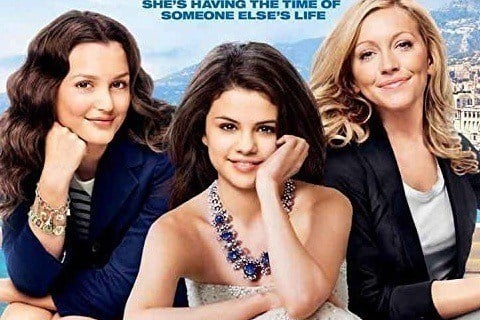 Fuente
And well, people, that's all for today's post, I hope you liked it. Thank you very much as always for supporting my work, I welcome new readers, I love you all very much, I send you a hug and we'll meet again in another post.
Y bueno, gente, esto ha sido todo por el post de hoy, espero que les haya gustado. Muchas gracias como siempre por apoyar mi trabajo, le doy la bienvenida a los nuevos lectores, les quiero mucho a todos, les envío un abrazo y ya nos encontraremos en otro post.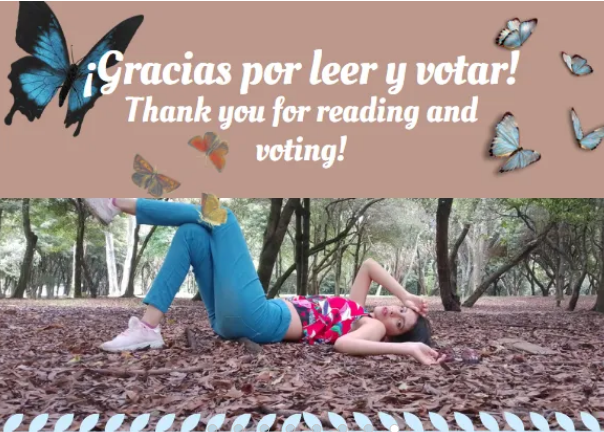 I made the farewell image in Canva.
La imagen de despedida la realicé en Canva.
---
---