Sealed geometry - Inside by by Vasilis Katsoupis
I've been working in the art field for the last few months. I do SMM support for contemporary art exhibitions and events and spent one recent weekend with the excellent hermetic thriller Inside, directed by Vasilis Katsoupis.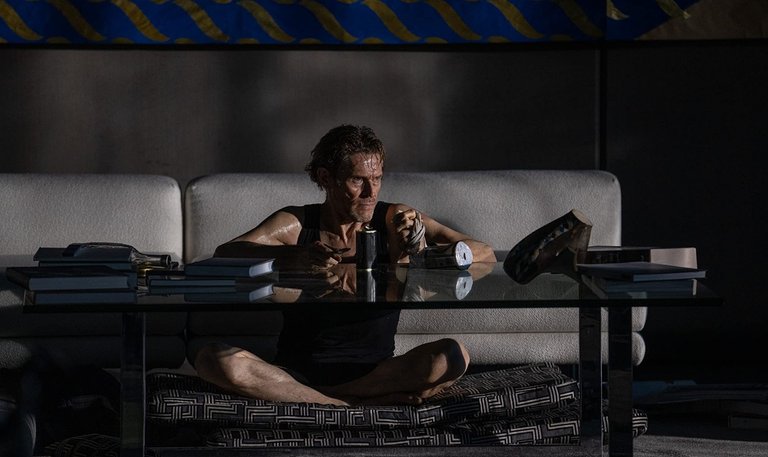 Source
The story revolves around an art thief (Willem Dafoe) who breaks into the penthouse of a famous architect, only to find himself trapped inside an insane "smart house" that has blocked all the entrances and exits, turned off the water and gas, and also likes to tinker with the climate control, switching from unbearable heat to terrible cold.
One man. A huge, very nice flat. And a few months of loneliness. Because the thief's accomplices deserted him when the alarm went off and the landlord left for Kazakhstan for a few months.
Without Willem Dafoe, this film certainly wouldn't have happened. The beautifully ageing actor gives a phenomenal performance for such a role, and this story of survival, madness and art makes a great impression. I can't help but praise the cinematographer and lighting designer, who do a great job with the framing and textures, and I'm even glad that the film wasn't released during the pandemic, when we were all, like the film's hero, locked in alone with ourselves.
P.S. Smart technology can be very dangerous :)
---
---