The IT Crowd - Not Just For Nerds (but it helps)!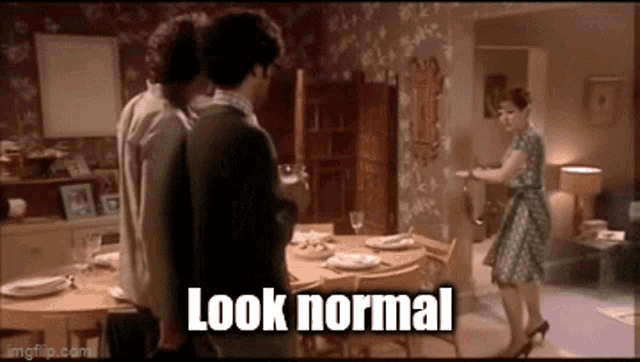 Source
I just finished watching this series through for the second time and I have to say that it didn't lose any of its original luster. I found myself laughing again and again even though I knew what was coming. Let me share some of my thoughts about this hilarious British series, "The IT Crowd".
The series introduces us to a company called, Reynholm Industries located in Central London. We aren't ever really sure what the company does but we know that there are many floors in their building and many different departments. The story revolves around the department located in the basement of the building, the much maligned IT Department.
Jen Barber, a mostly normal person is put in charge or the IT Department with literally zero understanding of computers. Meanwhile the actual IT staff, Maurice Moss (who goes by Moss) and Roy are competent, self-proclaimed nerds that get no respect from anyone in the company. This is mostly due to their inability to deal with management and the other departments. Jen realizes that although she cannot help the staff with computers, she can help them by being their "relationship manager".
While I do not want to ruin or retell the whole series, I thought it was important to explain the setting for the show because this is the backdrop for hilarious encounters. The characters and their idiosyncrasies drive the show, as they are placed in mostly terrible circumstances. If you enjoy British humor, then I am convinced that you will very much appreciate this show. And even if you have never watched British humor, I still think you appreciate the situations and especially the characters. If you work in IT or computers, this show is a no-brainer!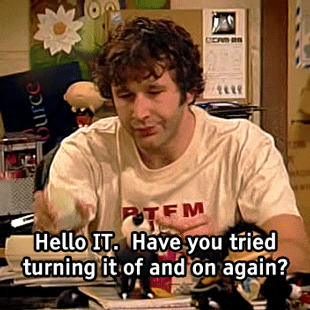 Source
Do be warned, if you are offended by shows that don't adhere to political correctness then this show may not be right for you. This show runs the gamut of anti-PC topics: sexual harassment in the workplace, gay musicals, cannibalism, little people, social media, goth, funerals, etc. The show pokes fun at society and puts the characters in laugh out loud situations. The 4 series and 25 episodes are a quick and enjoyable watch.
If you have watched the series, let me know what your favorite episode or moment was in the comments. Thanks for reading this review and have a great rest of your day!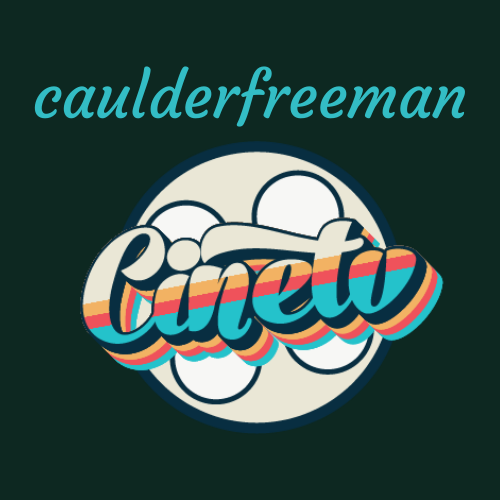 ---
---