Cine TV Contest:An example of hard work and empowerment Hidden Figures [Eng-Esp]
Greetings to all! I join the invitation made by my friend @brujita18 to participate in the Cine TV Contest #29 - A Movie That Represents Hard Work I take this opportunity to invite @irenenavarroart and @tere.alv to participate. The film I have selected for this entry is *Hidden Figures from 2016.
Saludos a todos! Me sumo a la invitación que me ha hecho mi amiga @brujita18 para participar en el Cine TV Contest #29 - A Movie That Represents Hard Work aprovecho para invitar a participar a @irenenavarroart y a @tere.alv. La película que he seleccionado para esta entrada es Talentos ocultos del año 2016.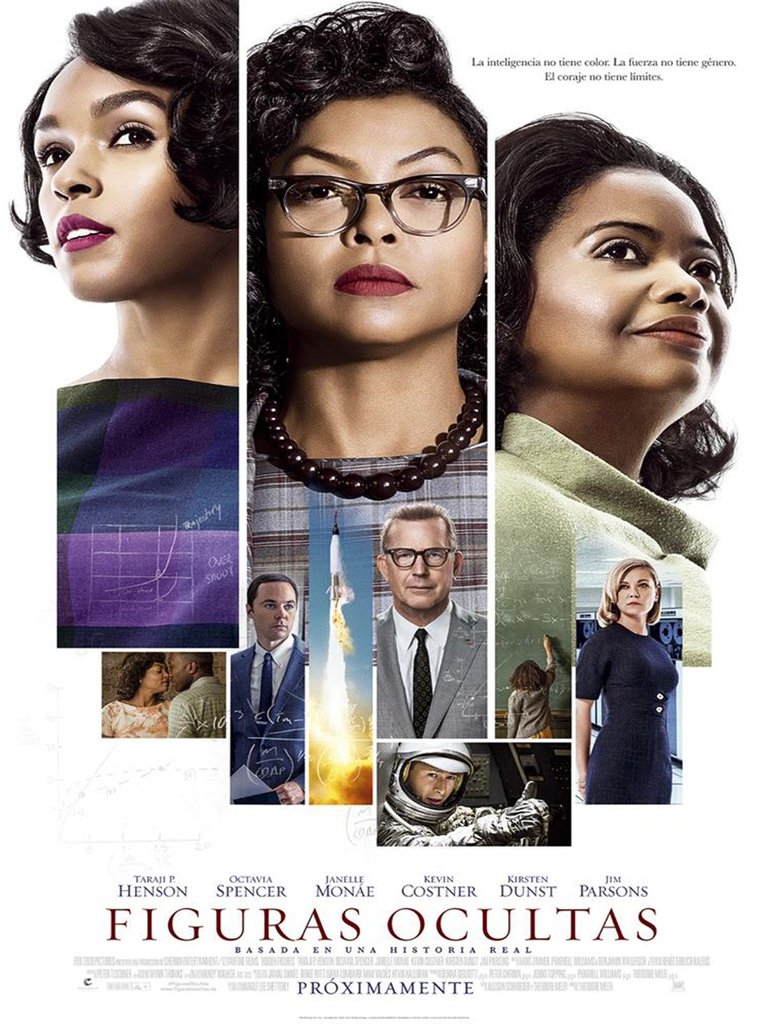 Cine TV Contest: Un ejemplo de trabajo y empoderamiento Talentos ocultos
Under the direction of Theodore Melfi, we see a wonderful shooting that tells us about female empowerment and the great obstacles that the 3 protagonists, brilliant mathematicians who went on to work at NASA, had to face.
Bajo la dirección de Theodore Melfi vemos un rodaje estupendo que nos habla sobre el empoderamiento femenino y los grandes obstáculos que tuvieron que enfrentar las 3 protagonista, unas brillantes matemáticas y mujeres admirables que llegaron a trabajar en la NASA.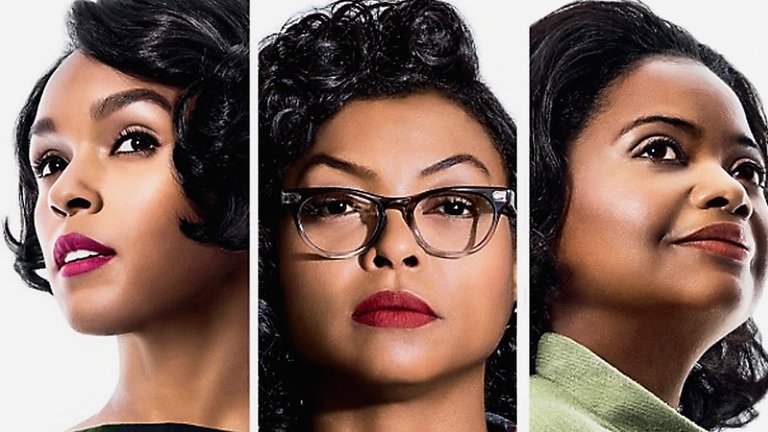 The impeccable cast of this film makes it one of my favorites, and it has stars of the update as: Taraji P. Henson, Octavia Spencer, Janelle Monáe, Kevin Costner, Kirsten Dunst, Jim Parsons and Glen Powell that make the characters look natural and very similar to those in real life.
El impecable reparto de esta película hace que sea una de mis favoritas, y es que cuenta con estrellas de la actualización como: Taraji P. Henson, Octavia Spencer,Janelle Monáe, Kevin Costner, Kirsten Dunst, Jim Parsons y Glen Powell que hacen que los personajes luzcan naturales y muy parecidos a los de la vida real.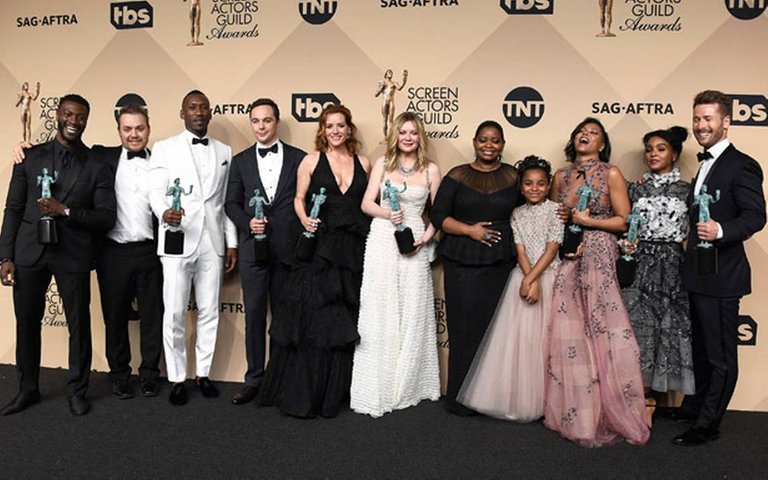 Awarded Best Cast by the Screen Actors Guild (SAG). Source.
Premiados como mejor elenco con el Screen Actors Guild (SAG). Fuente.

My favorite character is the one played by Taraji P. Henson, this is one of my favorite actresses, and this time she will be Katherine Johnson a woman who is an example to follow in her work life because, facing racial and gender discrimination she manages to make wonderful contributions to NASA and work on great projects such as the calculation of the flight trajectories of the Mercury project and the Apollo 11 flight to the Moon.
Not only did she have an exhausting job at NASA with maximum responsibility, she also had responsibilities at home with her daughters and husband, this woman is for me the representation of work 100%.
Mi personaje favorito es el que encarna Taraji P. Henson, esta es una de mis actrices favoritas, y esta vez será Katherine Johnson una mujer que es un ejemplo a seguir en su vida laboral ya que, enfrentando la discriminación racial y de género logra hacer maravillosos aportes a la NASA y trabajar en grandes proyectos como el calculo de las trayectorias de vuelo del proyecto Mercury y el vuelo a la Luna del Apolo 11.

No solamente tenía un trabajo agotador en la NASA con una responsabilidad al máximo, también tenía responsabilidades en casa con sus hijas y su esposo, esta mujer es para mí la representación del trabajo al 100%.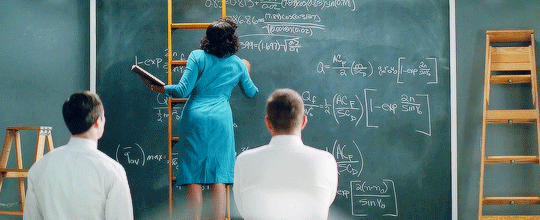 One of my favorite parts of the movie, is when Katherin's boss, played by the great actor Kevin Costner, goes to the building across the street where they have their office and with an errand in hand destroys the sign that says "Bathroom for colored people ", because he realizes that having so many bathrooms in his building and being able to save time and provide comfort to Katherine, she must run to the only bathroom for African Americans that is in the other building. I thought this scene was fabulous.
Una de mis partes favoritas de la película, es cuando el jefe de Katherin, que es representado por el grandioso actor Kevin Costner, se traslada hasta el edificio de enfrente donde tienen su oficina y con una mandaría en mano destruye el letrero que indica "baño para gente de color", ya que se da cuenta que habiendo tantos baños en su edificio y pudiendo ahorrarle tiempo y brindarle comodidad a Katherine, ella debe trasladarse corriendo hasta el único baño para afroamericanos que está en el otro edificio. Esta escena me pareció fabulosa.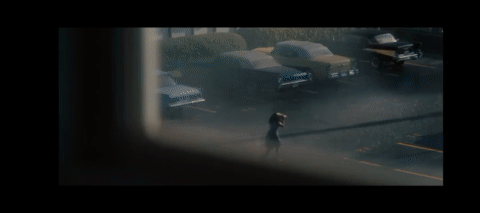 I chose this film because this exemplary woman whose mathematical calculations took man into space and her companions, who formed a working group to discover how to program NASA's computer and how to handle its data, represent hard work in every sense of the word and are worthy of admiration, pride and respect.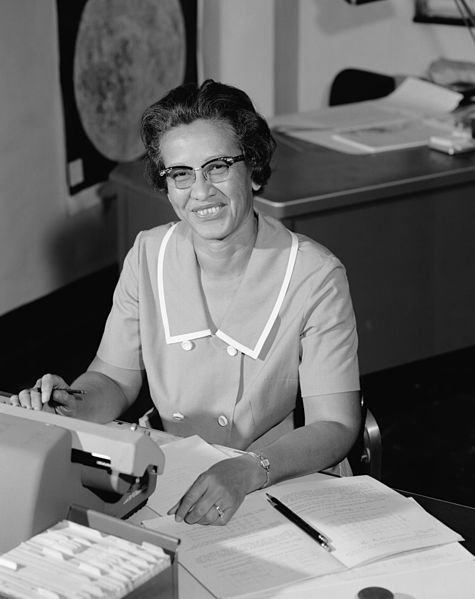 Katherine Johnson, worked 35 years for NASA.
---
Escogí esta película porque esta ejemplar mujer que sus cálculos matemáticos llevaron al hombre al espacio y sus compañeras, que conformaron un grupo de trabajo para descubrir cómo programar la computadora de la NASA y cómo manejar sus datos, representan el trabajo duro en toda la extensión de la palabra y son dignas de admiración, orgullo y respeto.

Katherine Johnson, trabajo 35 años para la NASA.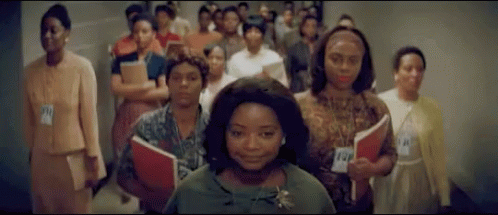 This is my participation, I hope you like it and if you have not enjoyed this great film I invite you to watch it this weekend with good company and a delicious snack.
Esta es mi participación,espero les guste y si no han disfrutado de este grandioso filme les invito a verlo este fin de semana con buena compañía y con una rica merienda.
---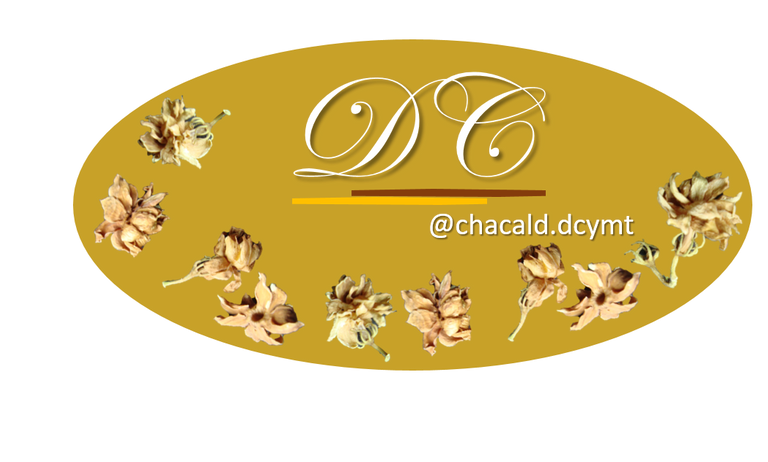 Original content by the author.
Resources: App: Giphy
📷 Redmi 10 Smartphone
Translation done with Deepl.com
✿ All Rights Reserved || © @chacald.dcymt // 2020-2022 ✿
💌 Discord: chacald.dcymt#3549
_
Contenido original del autor.
Recursos: App: Giphy
📷 Redmi 10 Smartphone
Traducido con Deepl.com
✿ Todos los Derechos Reservados || © @chacald.dcymt // 2020-2022 ✿
💌 Discord: chacald.dcymt#3549
---
---