A Bride's Nightmare - A review
When the talks about the most memorable moments in marriage arise, the early stages of wedding preparation shouldn't of course be missing from the list. It is such an exciting moment, that every woman dreams of - the feeling of being called a bride is so much exciting.
This was Leah's exact feeling - a soon-to-be bride to Mark. However, she started having mixed feelings - whether to go on with the wedding or not, after a bad encounter with Mark's ex-girlfriend, Faith.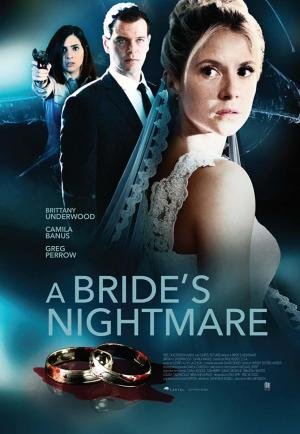 Source
Still worried about the unfortunate encounter, Leah agreed to let go of the threat and decided to go on with her wedding, however, the unfortunate happened. She got kidnapped by Faith on her wedding day. While this looked awkward and worrisome, Faith had a good intention for action, as she tried to prevent the reoccurrence of her unfortunate ordeal with Mark in their relationship.
On asking Faith the reason for her actions, Faith revealed to Leah that his fiance isn't who she thinks he is, in fact, his name is not Mark but David. She also added that Mark is a very abusive person. Faith sounded delusional at first, as Mark never showed any of the traits, she talked about.
Just like the name, it became more than a nightmare, when Leah discovered some truths in what faith told her after she ran some background checks on Mark, a few days after being rescued by Mark from Faith. It got more interestingly scary when Leah decided to find evidence she would use against Mark, in order to pay for all he did to Faith. She has to do her best in making sure Mark doesn't know about the latest development - which was very difficult to do, as Mark became suspicious of Leah's attitude.
The movie spanned about one and half hours, with stars like Brittany Underwood - as Leah, Camila Banus - as Faith, and Greg Perrow - as Mark. It was written by Genevieve Russell and directed by Ben Meyerson.
---
---