Aníkúlápó || Brings back Nostalgia || Love, betrayal, lies and Death
---
English
---
All images are screenshots from the movie
---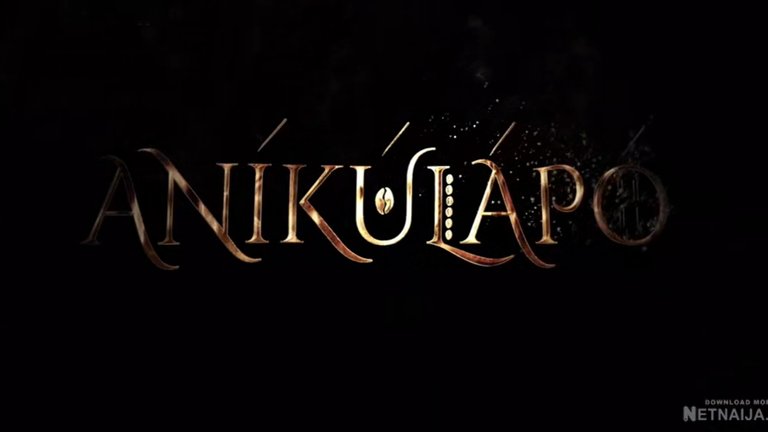 Before the emergence of the likes of Netflix, K-drama and DStv and other cable TVs, Home Videos had been the in-thing and they'd been the peak of our movie worlds. These movies were copied into CDs in parts and you could get a simple one hour movie broken down into Part one, part two, part three and so on. Then we'll insert these CDs into that DVD we bought with so much joy and then we'd spend hours watching home made videos that reflected our traditions and cultures and most importantly our ways of life.
Those had been the good old days, remembering them just gives me goosebumps. Years down the line, things changed. We've been taken by the new trends and it's also affected our movies. We see Nollywood movies trying to depict the western cultures, trying to portray what we're not. Yes, there were good movies but sometimes you can't make it no matter how much you fake it.
Aníkúlápó brought back that Nostalgia, and even though it was played in the traditional Yoruba language, one that I'm not all that fluent with, it was still enjoyable. It reflects a story we've all been used to for a while now, growing from nothing to something. The underdog would always find a way in society one way or the other. But then the prevalent theme was love, one borne on first sight. I'm yet to know that kind of love. I don't know if it only happens in movies and I'm hopeful it exists in real life at all.
This movie takes us through love, betrayal and most of all pain. Everyone loves to be looked at in a way different from how others see us, a way that makes your heart beat faster. I'm no preacher of love but I know Kunle Afolayan was sure to make this movie one with lessons for everyone. The movie was released on 30th September 2022, It stars Hakeem Kae-Kazim, Sola Sobowale, Kunle Remi, Bimbo Ademoye, and Taiwo Hassan in the lead role. The movie is distributed by Netflix and runs for 111 minutes.
Aníkúlápó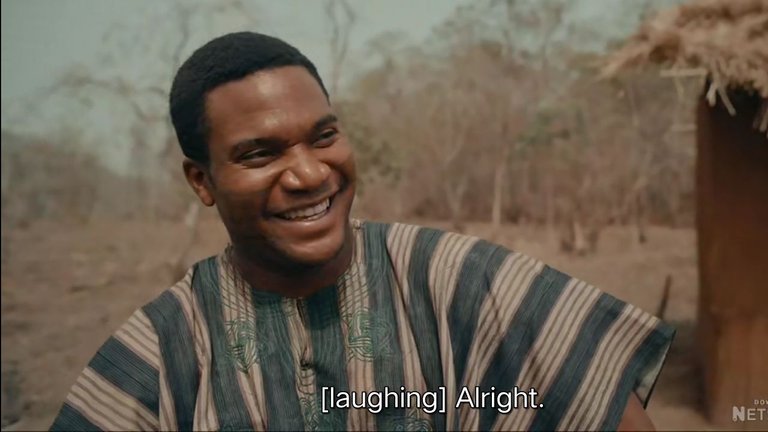 It tells the story of Saro (Kunle Remi), a young poor traveller who finds himself in Oyo. He rests from his travel and Awarun(Sola Sobowale) an elderly Lady and business woman who runs a ceramics workshop takes a liking to him and offers him work in her workshop. She takes care of him and upon discovering that he is traditional textile weaver blesses him with his own place to start producing new clothing material.
Saro has it easy from then on and from then starts to upgrade in everyway. The one night he gets invited to the palace to make clothes for the king's wives and there he meets Queen Arolake (Bimbo Ademoye), the youngest of the King's wives who's constantly maltreated by the other Queens because he's loved by the King. She on the other had is not interested in the king, but it is her duty to lay with him.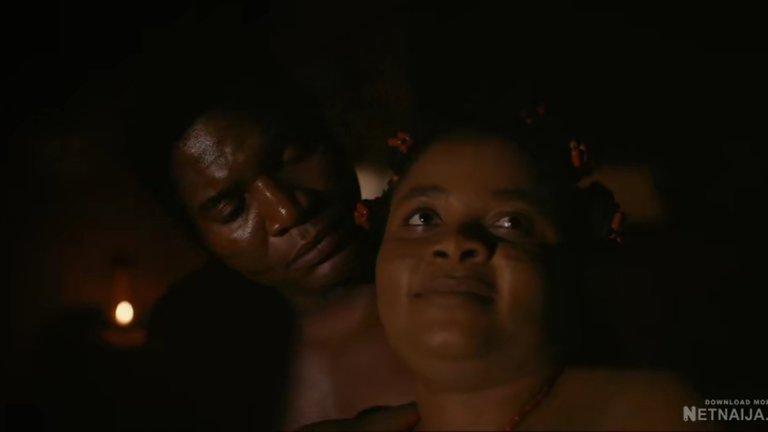 Saro and Arolake fall in love at first sight and they start to see each other in secret. Then one day Arolake makes a proposition for them to run away to a better life, to live out their days in love. Everyone knows that walls have ears and their affair makes it to the ears of the king. Would they be able to escape just in time or would the king deal his wroth on them? You'll have to watch it to find out.
My opinion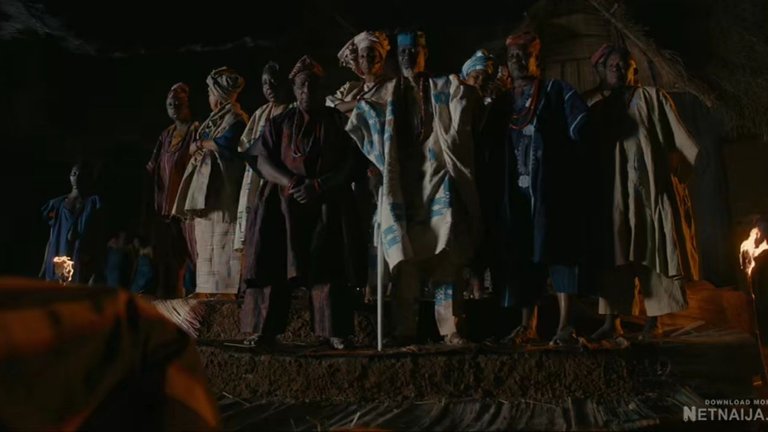 I think the director Kunle was trying to bring back that nostalgia. The movie is a perfect display of the Yoruba culture and traditions. It opened the world to the beautiful world of the traditional Yoruba life with a full fledged yoruba setting. The movie was shot in Oyo and tried to depict life in the pre-colonial era. I must say he achieved that pretty well, the setting was accurate and it was well put out. The colors of the attires, the originality of the traditional adiré attire, the old women, the old men with wrappers tied around their waists hawking yam, riding bicycles and so on.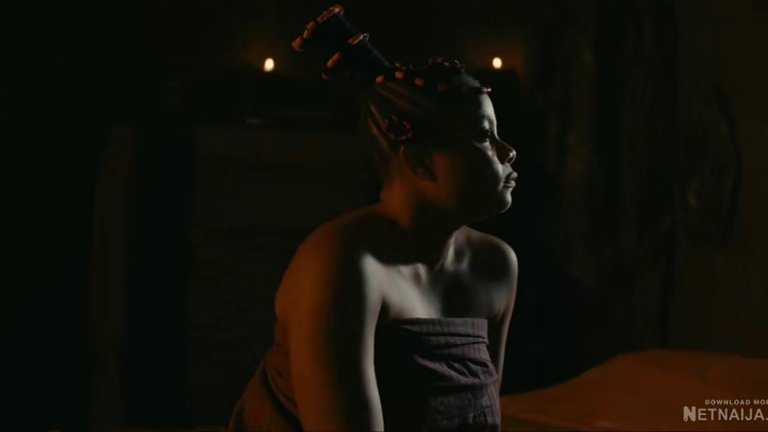 The setting can very well be commended and it's one of a kind for a Nollywood production. The characters were carefully thought out too. I could very well relate with Arolake, her character was beautiful, calm and had a commanding presence but I actually believe that she could have done more. A list actors like Hakeem Kae-Kazima and Sola Sobowale were up to the task delivery it as natural as they're known for and I also commend Kunle Remi, I loved him right from start and couldn't have appreciated his character more.
I must say the story line was a little shallow though. It started off really well and it got really exciting at some point, but as it started to go, it started to become more cliché and even boring. It was really disappointing I must say and it almost started to kill the nostalgic feeling I was feeling. I expected a better story with a setting like that and a cast of that magnitude but it just brought back a copy of the old movies we were already used to. The ending wasn't bad at all but it was all too predictable and that makes any movie boring.
The camera angles were good, camera quality was on point and it added beauty to the movie. It was well edited and the scenes weren't too dark. The songs were very good, they were very enjoyable and it gave me a good feeling to even sing along but I don't know yoruba that much. For the semi nude scene, I guess we're well on our way there. Made the film a lot more original and real. I certainly wouldn't have thought they'll pull that off really well.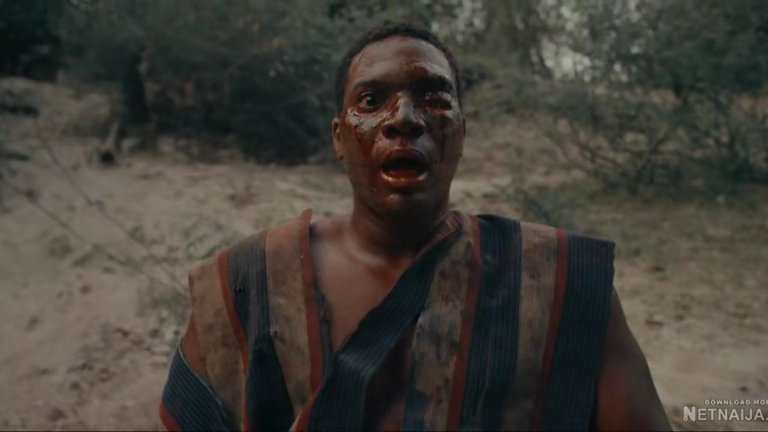 I laughed though at the vfx, it needs a lot more work and only goes to show that we're still growing. Apart from that, I totally enjoyed this one and didn't want it to end. I wished they could have just maintained beauty and crown it with a good story. I didn't really have a favorite scene, most of them were good and I enjoyed it. Should you see this one? Well If you're looking to experience something different from what you've been used to seeing then YES you should. I'll rate it a 6 out of 10.
---
Thank you for reading this, if you enjoyed it or it connected to you in a way, I invite you to drop a comment, I'll be glad to reply and Upvote for more content ❤️
---
---
Español
---
Todas las imágenes que no son de origen son capturas de pantalla de la película and Edited using pixellab
---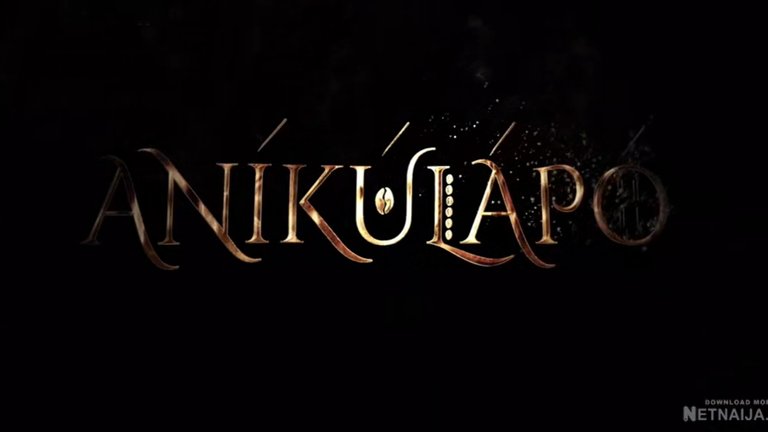 Antes de la aparición de Netflix, K-drama y DStv y otras televisiones por cable, los Vídeos caseros estaban de moda y eran la cumbre de nuestro mundo cinematográfico. Estas películas se copiaban en CDs por partes y podías conseguir una simple película de una hora desglosada en primera parte, segunda parte, tercera parte y así sucesivamente. Entonces insertábamos estos CD en ese DVD que comprábamos con tanta alegría y nos pasábamos horas viendo vídeos caseros que reflejaban nuestras tradiciones y culturas y, sobre todo, nuestras formas de vida.
Aquellos habían sido los buenos tiempos, recordarlos me pone la piel de gallina. Años más tarde, las cosas cambiaron. Nos hemos dejado llevar por las nuevas tendencias y eso también ha afectado a nuestras películas. Vemos que las películas de Nollywood intentan representar las culturas occidentales, intentan retratar lo que no somos. Sí, había buenas películas, pero a veces no se puede conseguir por mucho que se finja.
Aníkúlápó me devolvió esa nostalgia, y aunque estaba interpretada en la lengua tradicional yoruba, que no domino del todo, seguía siendo agradable. Refleja una historia a la que todos estamos acostumbrados desde hace tiempo, la de crecer de la nada a algo. El desvalido siempre encontraría un camino en la sociedad de una manera u otra. Pero el tema predominante era el amor, uno que nace a primera vista. Todavía no he conocido ese tipo de amor. No sé si sólo ocurre en las películas y tengo la esperanza de que exista en la vida real.
Esta película nos lleva a través del amor, la traición y sobre todo el dolor. A todos nos gusta que nos miren de una manera diferente a como nos ven los demás, una manera que haga que tu corazón lata más rápido. No soy un predicador del amor, pero sé que Kunle Afolayan se aseguró de hacer de esta película una con lecciones para todos. La película se estrenó el 30 de septiembre de 2022, Está protagonizada por Hakeem Kae-Kazim, Sola Sobowale, Kunle Remi, Bimbo Ademoye y Taiwo Hassan en el papel principal. La película está distribuida por Netflix y dura 111 minutos.
Aníkúlápó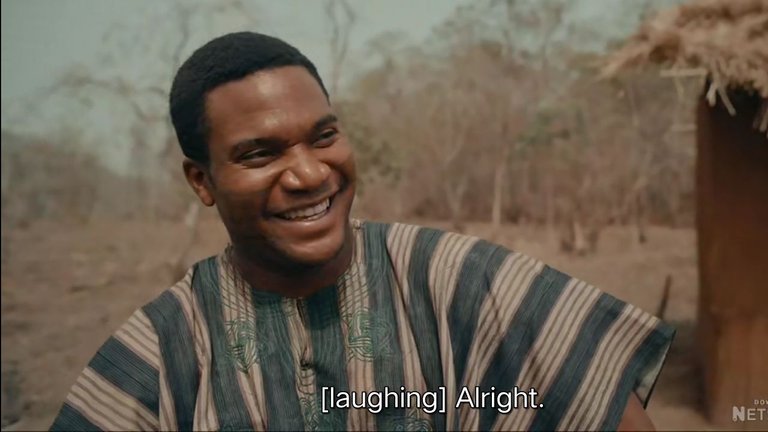 Cuenta la historia de Saro (Kunle Remi), un joven viajero pobre que se encuentra en Oyo. Descansa de su viaje y Awarun (Sola Sobowale), una anciana y empresaria que dirige un taller de cerámica, le toma cariño y le ofrece trabajo en su taller. Ella se ocupa de él y, al descubrir que es un tejedor tradicional, le bendice con su propio local para que empiece a producir nuevo material de confección.
A partir de entonces, Saro lo tiene fácil y empieza a mejorar en todos los sentidos. Una noche le invitan a palacio para hacer ropa para las esposas del rey y allí conoce a la reina Arolake (Bimbo Ademoye), la más joven de las esposas del rey que es constantemente maltratada por las otras reinas porque es amada por el rey. Ella, por su parte, no está interesada en el rey, pero es su deber acostarse con él.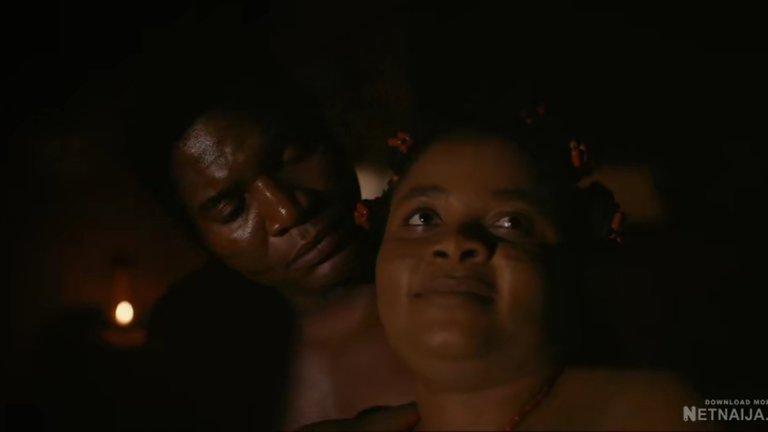 Saro y Arolake se enamoran a primera vista y comienzan a verse en secreto. Entonces, un día Arolake les propone huir a una vida mejor, para vivir sus días en el amor. Todo el mundo sabe que los muros tienen oídos y su aventura llega a oídos del rey. ¿Serán capaces de huir a tiempo o el rey se ensañará con ellos? Tendrás que verlo para descubrirlo.
Mi opinión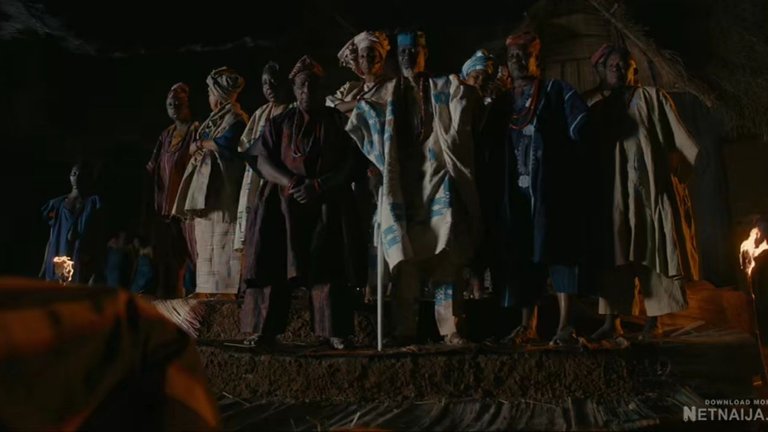 Creo que el director Kunle intentaba recuperar la nostalgia. La película es una muestra perfecta de la cultura y las tradiciones yoruba. Abrió el mundo a la hermosa vida tradicional yoruba con una ambientación totalmente yoruba. La película se rodó en Oyo y trató de representar la vida en la época precolonial. Debo decir que lo consiguió bastante bien, la ambientación era exacta y estaba bien ambientada. Los colores de los atuendos, la originalidad del atuendo tradicional adiré, las ancianas, los ancianos con envoltorios atados a la cintura vendiendo ñame, montando en bicicleta, etc.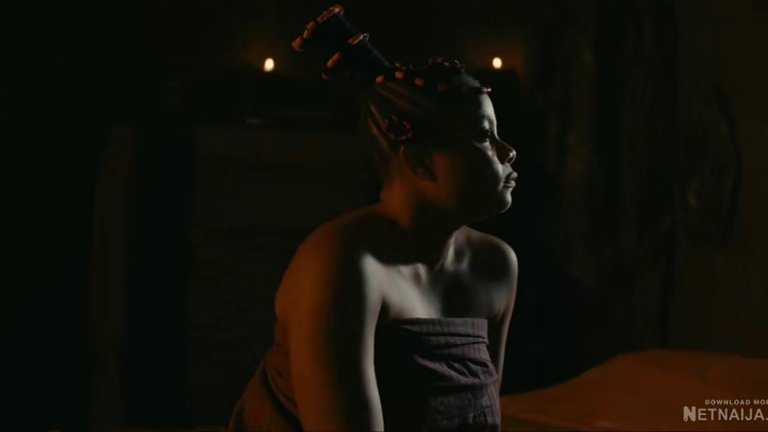 !
La ambientación es digna de elogio y es única para una producción de Nollywood. Los personajes también están cuidadosamente pensados. Me identifico muy bien con Arolake, su personaje era hermoso, tranquilo y tenía una presencia imponente, pero creo que podría haber hecho más. Los actores de la lista, como Hakeem Kae-Kazima y Sola Sobowale, estuvieron a la altura de la entrega con la naturalidad por la que son conocidos, y también elogio a Kunle Remi, me encantó desde el principio y no podría haber apreciado más su personaje.
Sin embargo, debo decir que el argumento era un poco superficial. Empezó muy bien y llegó a ser muy emocionante en algún momento, pero a medida que avanzaba, empezó a ser más cliché e incluso aburrido. Fue realmente decepcionante debo decir y casi empezó a matar la sensación de nostalgia que sentía. Esperaba una mejor historia con una ambientación así y un elenco de esa magnitud pero solo me trajo una copia de las viejas películas a las que ya estábamos acostumbrados. El final no estuvo mal del todo pero fue demasiado predecible y eso hace que cualquier película sea aburrida.
Los ángulos de la cámara eran buenos, la calidad de la cámara estaba en su punto y añadía belleza a la película. Estaba bien editada y las escenas no eran demasiado oscuras. Las canciones eran muy buenas, eran muy agradables y me dio una buena sensación de incluso cantar a lo largo, pero no sé yoruba que mucho. En cuanto a la escena del semidesnudo, creo que vamos bien encaminados. Hizo la película mucho más original y real. Ciertamente no hubiera pensado que lo hicieran muy bien.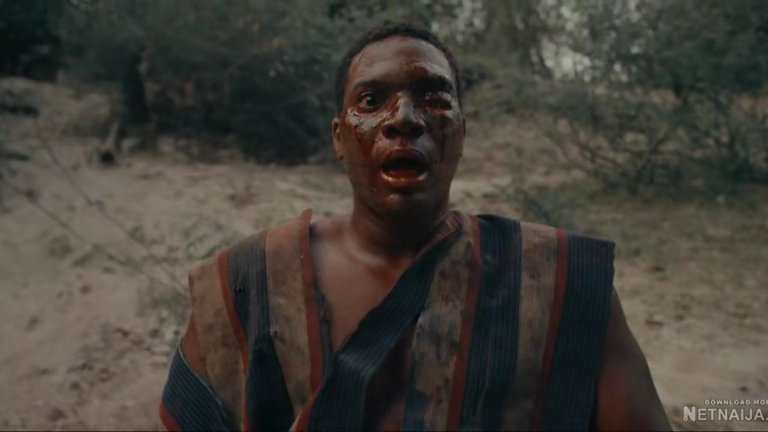 Sin embargo, me reí de los efectos visuales, que necesitan mucho más trabajo y que demuestran que todavía estamos creciendo. Por lo demás, me ha gustado mucho y no quería que terminara. Me hubiera gustado que sólo mantuvieran la belleza y la coronaran con una buena historia. Realmente no tuve una escena favorita, la mayoría fueron buenas y las disfruté. ¿Deberías ver esta? Bueno si estas buscando experimentar algo diferente a lo que has estado acostumbrado a ver entonces SI deberías. Yo la califico con un 6 de 10.
---
Gracias por leer esto, si te ha gustado o te ha conectado de alguna manera, te invito a dejar un comentario que estaré encantado de responder ❤️
---
---