Entergalactic || Everyone finds love eventually [Eng/Esp]
---
English
---
All images are screenshots from the movie and Edited using pixellab
---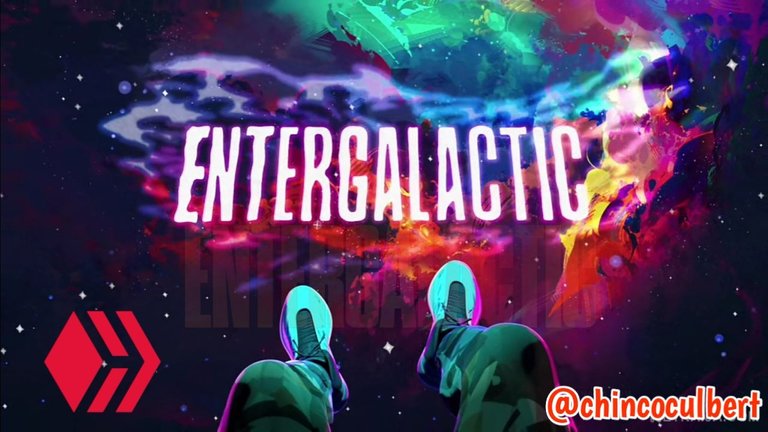 I've always wondered how the galaxy felt like, the feeling of nothingness and fullness combined with planets and stars and colors and heavenly bodies, with the one you love by your side. It can never be any less amazing, I don't think there's any word that can describe it for sure. .
When I saw Entergalactic cover photo on the internet, I was wondering what it was all about and immediately headed to youtube. Went through some trailers but I had to just scroll through them so I'll not get too much expectation or an idea what this animation film was going to be all about. But the Animation actually tripped me, I was in love immediately. Reminded me of Into the spider-verse and I can't say exhaustively how much I loved that Animation.
Without wasting an more time, I went ahead to download it and took time to see it. I get impressed when I see adult themed animations like this portrayed in a way that'll make you wish your live was a movie but not any sort, an impressive Animation movie. This movie actually gave me a certain kind of chill, and yeah I know you're thinking it's the weed but naaa,(the weed is part of it,lol) I think it's the music or how the whole story that we're used to is given an entirely different color, taking us far into the galaxies.
You know I'm a sucker for love movies, and I know we're in a horror driven month but I couldn't resist this one. Scott Mescudi/Kenya Barris(creators), Ian Edelman/Maurice Williams(writers), Fletcher Moules(Director) and Khalabo Ink Society/Netflix Animation/Mad Solar/DNEG Animation(Production companies) all outdid themselves in this one and they reflected the story really well.
Love for me is something unexplainable, even the originator of the word "Love" can't really define it, that's why we have different versions of love (it's inexhaustible) and it keeps going on and on. I yearn to feel that kind of love one day, the kind of love that'll make everything else seem invincible, inexistent and superficial. Entergalactic was released on september 30, 2022 and serves as a visual companion piece to the album of the same name by Kid Cudi (Scott Mescudi) and I can say there was no better way to make us feel his songs than this Animation movie or series like he puts it.
Entergalactic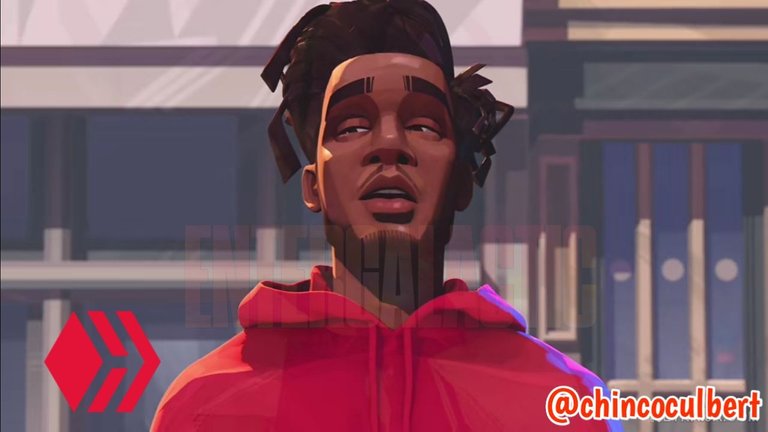 Jabari( Scott Mescudi) , a cool street artist finds himself on the road to success when he gets employed by a big Animation company. Everything starts to fall in place for him and that also means him moving to a Manhattan Apartment. He starts to put things in place in his new apartment and his friends Ky(Tyrone Griffin Jr.) and Jimmy(Timothée Chalamet) are there to help him.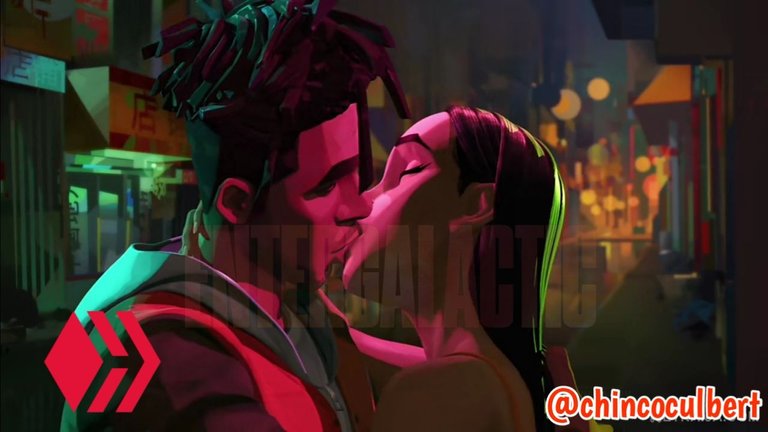 He surprisingly runs into his ex girlfriend Carmen (Laura Harrier) who's surprised to hear of his big win. Then we see the story starts to develop from there as Jabari just goes about having fun and living the best of his life. His ex tries to get back into his life but Jabari just isn't sure he wants to be part of that entanglement so he tells her off and asks for them to be friends.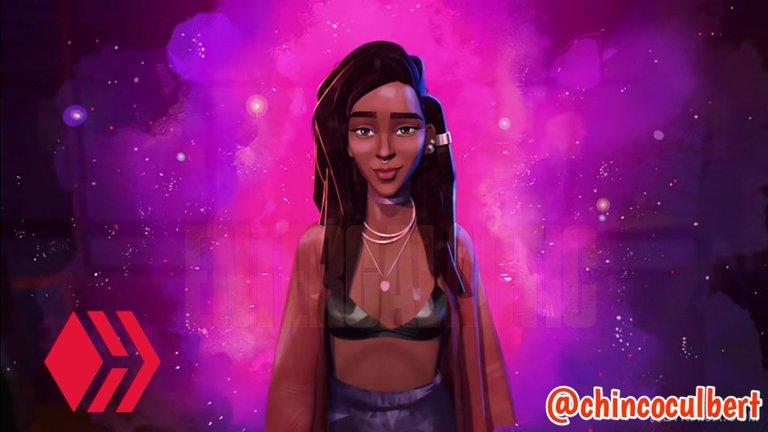 At this point you could appreciate the kind of guy Jabari is. A very chill dude who doesn't want too many complications. He just wants to see his work grow and be around the people who he loves the most but then a turn of events happen as he meets his neighbor Meadow (Jessica Williams) and immediately takes a liking to her. Would he be able to get over this new girl and focus on his career? You'd have to watch it to find out.
More opinion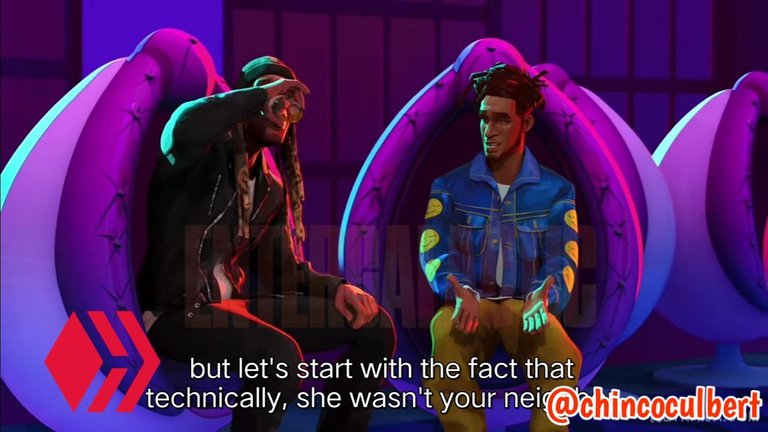 I think that despite the fact that this is an adult animated movie series, you can very well appreciate the way the story was portrayed. I was impressed by the Animation style first of all and it just kept bursting my head time and time again. We could see how Jabari's created character kept coming to live and that display was really on point. The animation was crazy and the color combinations were amazingly done. I love art and I can always appreciate things like this. There was no dull moment, and you'd go crazy when you hear the blend of some great art with very chill music.
I couldn't get over the voice of Ty dollar sign, and I could say the music is another thing that actually sold this Animation series. Scenes that couldn't have been as great as they ended up even with the great Animation was brought to life by music. It's no surprise that this was a music television special. It felt so real and it took you away, the blend of weed, alcohol, art, photography, and love couldn't have been better appreciated.
The voice casts, Scott Mescudi, Jessica Williams, Tyrone Griffin Jr., Timothée Chalamet, Laura Harrier, Vanessa Hudgens were all on point. They were actually meant for these characters and you could see a certain resemblance to the real life humans who portrayed these Animation characters with their voices. That resemblance made it extra reel and it actually brought it to life. The development of the characters was good, everything mostly centered around the protagonist and then in the shadows Meadow was always there, until he eventually noticed her and then more light was shared on her.
It was impressive how they were able to just put her there, both of them having encounters but non actually noticing the other and I could relate to that. They're times that you'll not actually notice that person, but you both most have met countless times. Until y'all actually talk and share names, they might just remain in the shadows.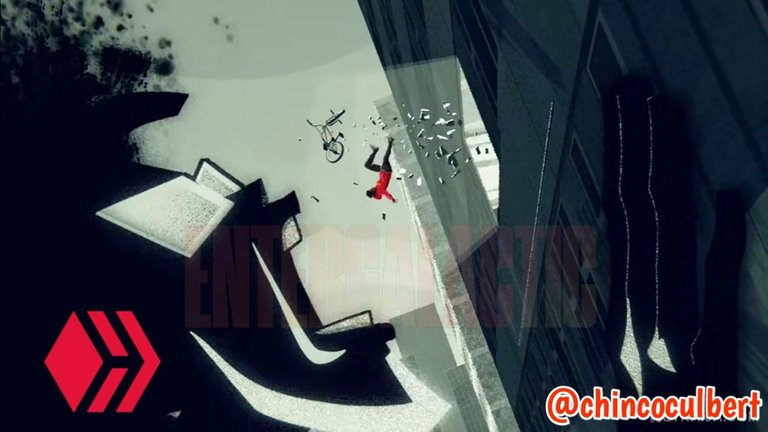 One of my favorite scenes has to be when Jabari's created character comes to life and tries to eat him up. We could see a lot being portrayed at this point, hopelessness, fatigue, disbelief, low self esteem and confusion. This scene follows series of more impressing Animation styles with mostly white, black and red colors standing out. I had to rewind and watch it again to better enjoy it.
Conclusion
I really can't find any fault with this one and I hope the other sequels would be as good as the this one. The casts were original and the story was pretty simple, felt like our everyday living (expect most of us don't do drugs,hehe). The filming was nice and it was good to see that blend well with music. Personally I'll say the story wasn't all that, but the Animation and songs made up for the story and leaves it as enjoyable as should be.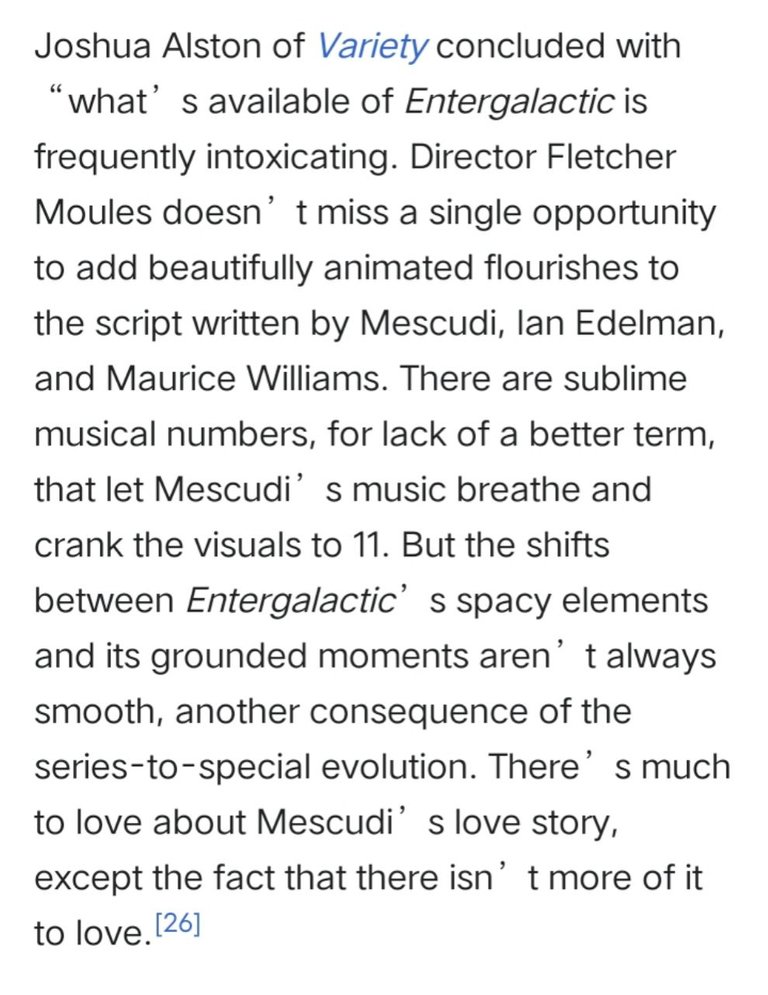 Source
This comment by Joshua Alston actually leaves me in awe. He said it all and his last sentence just pretty much crowns this movie. Should you see this one? Naa I think you shouldn't, you should enjoy it instead. I'll give it an eight out of ten. If you've seen it before, tell me what you think, what were your best moments and what actually didn't impress you, I'm looking forward to your feedback.
---
Thank you for reading this, if you enjoyed it or it connected to you in a way, I invite you to drop a comment, I'll be glad to reply and Upvote for more content ❤️
---
---
Español
---
Todas las imágenes que no son de origen son capturas de pantalla de la película and Edited using pixellab
---
![20221012_124012.jpg](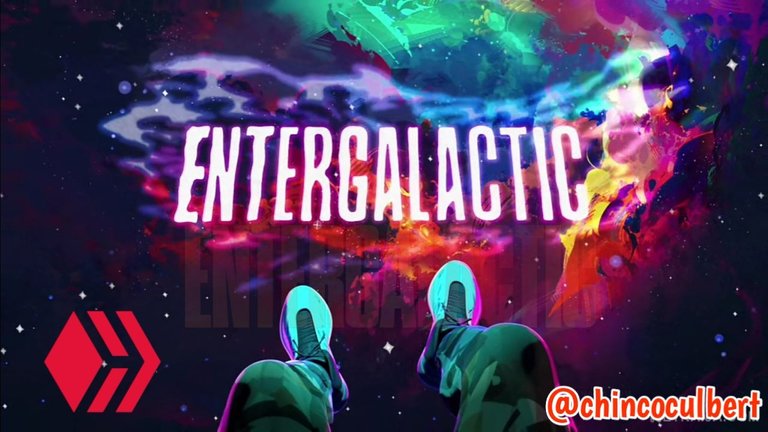 ) Siempre me he preguntado cómo se siente la galaxia, la sensación de nada y plenitud combinada con planetas y estrellas y colores y cuerpos celestes, con la persona que amas a tu lado. No puede ser menos asombroso, no creo que haya ninguna palabra que pueda describirlo con seguridad. .
Cuando vi la foto de la portada de Entergalactic en Internet, me pregunté de qué se trataba e inmediatamente me dirigí a youtube. Vi algunos trailers, pero sólo tuve que desplazarme por ellos para no tener demasiadas expectativas o una idea de lo que iba a ser esta película de animación. Pero la animación realmente me ha sorprendido, me ha enamorado inmediatamente. Me recordó a Into the spider-verse y no puedo decir exhaustivamente lo mucho que me gustó esa Animación.
Sin perder más tiempo, me adelanté a descargarla y me tomé el tiempo de verla. Me impresiona cuando veo animaciones de temática adulta como esta retratada de forma que te hace desear que tu vida sea una película pero no de cualquier tipo, una película de Animación impresionante. Esta película realmente me dio un cierto tipo de escalofrío, y sí, sé que estás pensando que es la hierba, pero naaa, (la hierba es parte de ella, lol) Creo que es la música o cómo toda la historia que estamos acostumbrados se da un color completamente diferente, llevándonos lejos en las galaxias.
Ya sabéis que soy un enamorado de las películas de amor, y sé que estamos en un mes movido por el terror pero no he podido resistirme a esta. Scott Mescudi/Kenya Barris(creadores), Ian Edelman/Maurice Williams(guionistas), Fletcher Moules(director) y Khalabo Ink Society/Netflix Animation/Mad Solar/DNEG Animation(productoras) se han superado en esta y han reflejado la historia realmente bien.
El amor para mí es algo inexplicable, incluso el creador de la palabra "Amor" no puede definirlo realmente, por eso tenemos diferentes versiones del amor (es inagotable) y sigue y sigue. Anhelo sentir ese tipo de amor algún día, el tipo de amor que hará que todo lo demás parezca invencible, inexistente y superficial. Entergalactic se estrenó el 30 de septiembre de 2022 y sirve de acompañamiento visual al álbum del mismo nombre de Kid Cudi (Scott Mescudi) y puedo decir que no había mejor manera de hacernos sentir sus canciones que esta película de animación o serie como él dice.
Entergalactic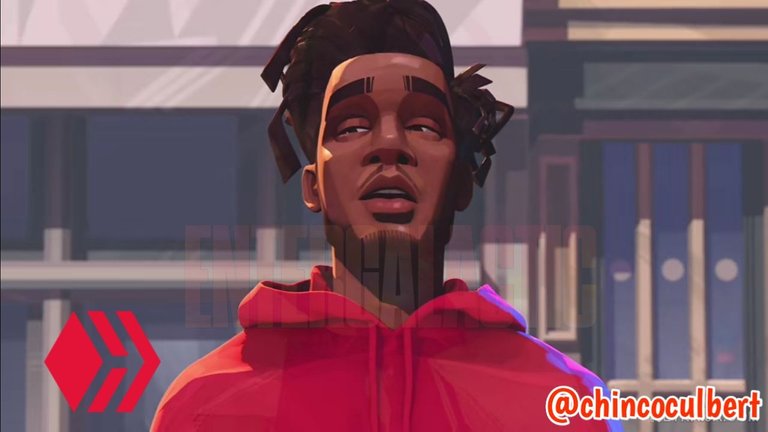 Jabari( Scott Mescudi) , un artista callejero genial se encuentra en el camino del éxito cuando es contratado por una gran empresa de Animación. Todo empieza a encajar para él y eso también significa que se muda a un apartamento en Manhattan. Empieza a poner las cosas en su sitio en su nuevo apartamento y sus amigos Ky (Tyrone Griffin Jr.) y Jimmy (Timothée Chalamet) están ahí para ayudarle.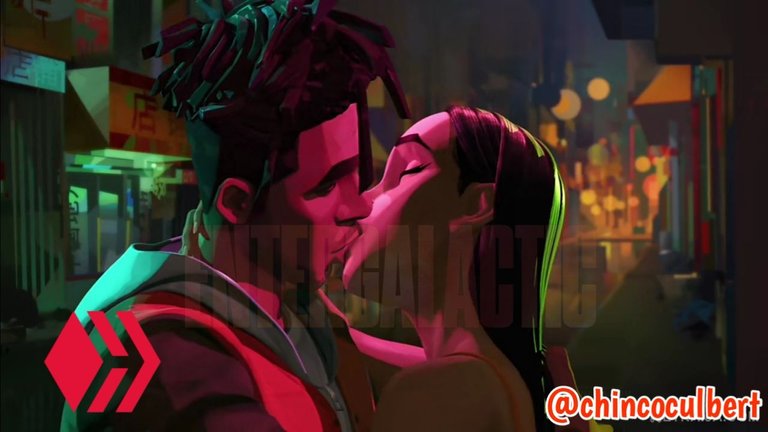 Sorprendentemente se encuentra con su ex novia Carmen (Laura Harrier) que se sorprende al enterarse de su gran victoria. A partir de ahí, la historia comienza a desarrollarse mientras Jabari se dedica a divertirse y a vivir lo mejor de su vida. Su ex intenta volver a su vida, pero Jabari no está seguro de querer formar parte de ese enredo, así que la despide y le pide que sean amigos.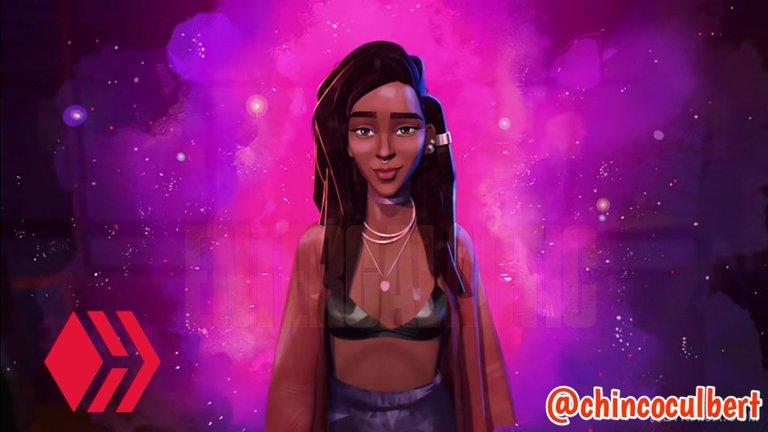 En este punto se puede apreciar el tipo de persona que es Jabari. Un tipo muy tranquilo que no quiere demasiadas complicaciones. Sólo quiere ver crecer su trabajo y estar rodeado de la gente que más quiere, pero entonces se produce un giro en los acontecimientos, ya que conoce a su vecina Meadow (Jessica Williams) e inmediatamente se encariña con ella. ¿Será capaz de superar a esta nueva chica y centrarse en su carrera? Tendrás que verlo para averiguarlo.
Más opinión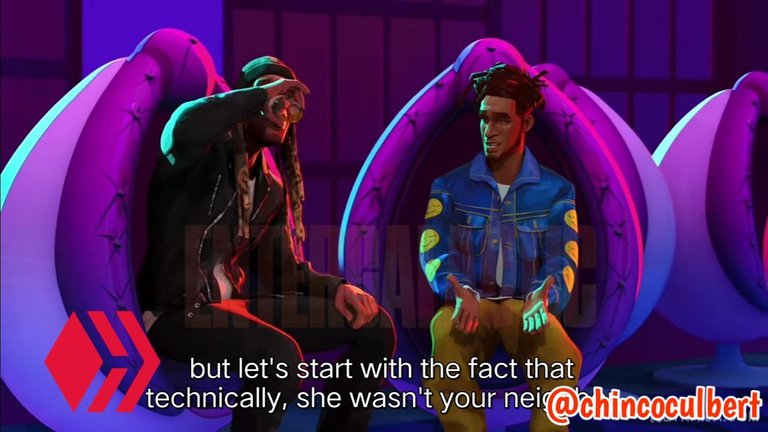 Creo que a pesar de ser una serie de películas de animación para adultos, se puede apreciar muy bien la forma en que se retrató la historia. En primer lugar, me impresionó el estilo de la animación, que no dejaba de hacerme estallar la cabeza una y otra vez. Pudimos ver cómo el personaje creado por Jabari seguía cobrando vida y ese despliegue era realmente en el punto. La animación era una locura y las combinaciones de colores estaban increíblemente hechas. Me encanta el arte y siempre puedo apreciar cosas como esta. No había ningún momento aburrido, y te volvías loco cuando escuchabas la mezcla de un arte genial con una música muy chill.
No pude superar la voz de Ty dollar sign, y podría decir que la música es otra cosa que realmente vendió esta serie de animación. Escenas que no podrían haber sido tan grandes como terminaron incluso con la gran Animación fue traído a la vida por la música. No es de extrañar que se trate de un especial de televisión con música. Se sintió tan real y te arrebató, la mezcla de hierba, alcohol, arte, fotografía y amor no pudo ser mejor apreciada.


El reparto de voces, Scott Mescudi, Jessica Williams, Tyrone Griffin Jr., Timothée Chalamet, Laura Harrier, Vanessa Hudgens estaban todos en su punto. Estaban hechos para estos personajes y se podía ver un cierto parecido con los humanos de la vida real que representaban a estos personajes de animación con sus voces. Ese parecido hizo que se convirtiera en un carrete extra y que realmente cobrara vida. El desarrollo de los personajes fue bueno, todo se centraba principalmente en el protagonista y luego en las sombras siempre estaba Meadow, hasta que él eventualmente se fijaba en ella y entonces se compartía más luz sobre ella.
Fue impresionante cómo fueron capaces de ponerla ahí, ambos teniendo encuentros pero sin notar al otro y pude identificarme con eso. Hay veces que no te das cuenta de esa persona, pero ambos se han encontrado innumerables veces. Hasta que no hablen y compartan nombres, pueden permanecer en las sombras.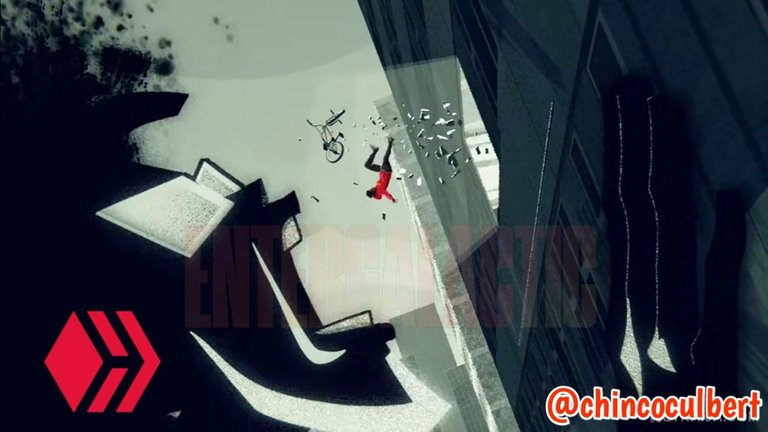 Una de mis escenas favoritas tiene que ser cuando el personaje creado por Jabari cobra vida y trata de comérselo. En este momento se pueden ver muchas cosas, desesperación, cansancio, incredulidad, baja autoestima y confusión. Esta escena sigue una serie de estilos de animación más impresionantes en los que destacan los colores blanco, negro y rojo. Tuve que rebobinar y verla de nuevo para disfrutarla mejor.
Conclusión
Realmente no puedo encontrar ningún fallo en esta película y espero que las otras secuelas sean tan buenas como esta. El reparto era original y la historia era bastante sencilla, se parecía a nuestra vida cotidiana (salvo que la mayoría de nosotros no nos drogamos, jeje). La filmación era agradable y era bueno ver que se mezclaba bien con la música. Personalmente diré que la historia no fue del todo buena, pero la Animación y las canciones compensaron la historia y la dejan tan agradable como debería ser.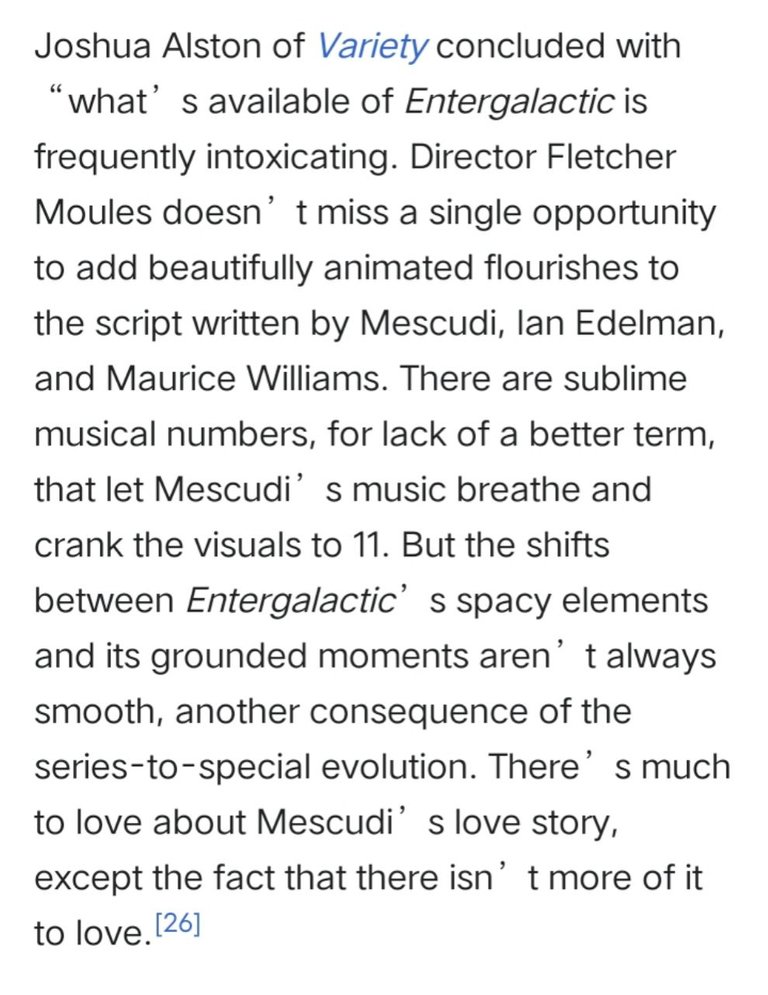 Este comentario de Joshua Alston realmente me deja asombrado. Lo ha dicho todo y su última frase corona prácticamente esta película. ¿Deberías ver esta? Naa creo que no deberías, sino que deberías disfrutarla. Yo le doy un 8 sobre 10. Si ya la has visto, dime qué te parece, cuáles fueron tus mejores momentos y cuáles no te impresionaron, espero tus comentarios.
---
Gracias por leer esto, si te ha gustado o te ha conectado de alguna manera, te invito a dejar un comentario que estaré encantado de responder ❤️
---
---