Cine TV Contest #23 - Favorite Party Movie
Hello CineTV!
We would like to again thank @ecency for their ongoing sponsorship of our contests. Check out their frontend at ecency.com and thank them as well!
This previous contest taught me a lot about our Cine TV audience and your preferences. It was great to see a lot of different sports and movies in this contest! I have to admit I have a limited view of sports movies, most of them are about baseball, basketball, soccer, hockey and American football. Being introduced to other sports movies is awesome! Thank you all for your entries and bringing your own perspective. Let's get to the winners!
First Place
In first place this week we have chosen the entry by: @neiraurdaneta with her choice of the movie 42 about Jackie Robinson's story. You can find her entry here: https://peakd.com/hive-121744/@neiraurdaneta/engesp-cinetv-contest-22-my-favorite-sports-movie-is-42-the-jackie-robinson-story-42-la-historia-de-jackie-robinson. This was a well written review about an amazing baseball player that broke barriers and did it with class and dignity.
Second place
@rosecane entered a very unique choice of Lagaan, a movie about cricket, a sport that I need to learn more about! You can find his review here: https://peakd.com/hive-121744/@rosecane/cinetv-contest-a-gentlemen-s-game-lagaan. Your enthusiasm for the sport came through your review and made me want to watch the movie and learn more about "the gentleman's game".
Third place
The third place entry submitted by @chidubem26 reminds us of the importance of remembering those with disabilities and their place in sports. A true story of determination and hope in the movie Triumph, found here: https://peakd.com/hive-121744/@chidubem26/my-favourite-sport-movie-cinetv. Thank you for your entry!
Congrats!
225 CINE COINS and 100 Ecency Points
will be transferred to the winners.
Now if anyone disagrees with our choices then please tag us in a comment on this post!
On to our next contest!!!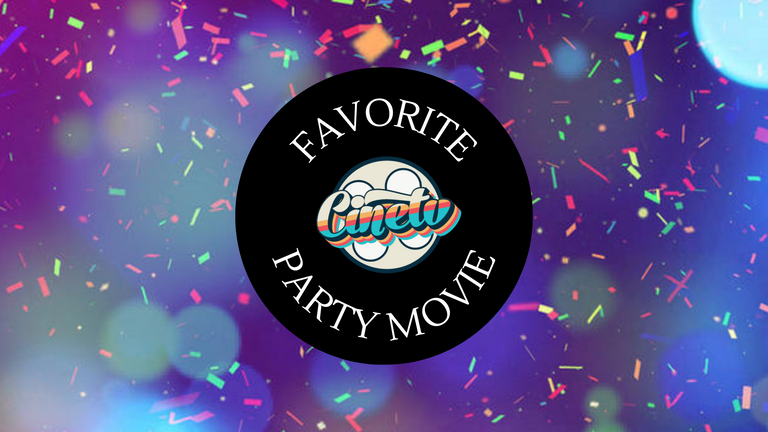 Source
So let me start by saying this idea came to me as an obvious choice as it's my Mom's birthday today and my Wife's birthday in a week. My family and I are partying and I wanted to include you all! Who doesn't love a party, right?
This week's contest, we are asking that you choose a movie that has an awesome party, makes you want think of a party, or want to party. Make it fun, make it interesting, be creative, make it personal and not just a boring review or recitation.
What makes you want to be at this party in the movie? What would you change about the party? What elements of the party are your favorite? How does the movie relate to a party you have attended? These are just some ideas to get your creative juices flowing!
Winners and prizes
This contest will have 3 winners and 225 CINE in prizes. They will be distributed as follows.
1ST Place — 100 CINE AND 100 ECENCY POINTS!

2ND Place — 75 CINE AND 100 ECENCY POINTS

3RD Place — 50 CINE AND 100 ECENCY POINTS

Rules
Publish your entry from our frontend https://cinetv.blog or post to cinetv community if you prefer peakd, ecency or hive.blog
The entries should be written in English for evaluation purposes (You can translate from your mother tongue if you want to.)
The post title should include CineTV Contest:. For example, CineTV Contest: Your Title Here.
Use #cinetvcontest among your tags.
Include a link to this post somewhere in your entry. So your friends can find this easily.
Put down a comment with the link of your entry on this post below.
Only one entry per person.
Deadline
The submission deadline is 26th July, 2022, 11:59 PM, UTC time.

Evaluation and Some Tips
You can use these prompts as a helping hand (purely optional) but you're free to go however you want.
► What you loved or hated about it.
► How it influenced you (and/or people around you).
► What part of it did you find most interesting.
► Any scene that still pops into your mind.
► Performance of the actors/actress that left an impression.
► Why do you think it's significant and great (or not).

You're free to include multiple films in your entry.

There's no need to be mechanical. Write with a free hand. We might overlook if you forget to do a step or two stated in the rules (except the first one).
We'll evaluate the posts based on the writing quality, sincerity, and faithfulness to the spirit of the contest.
DO NOT PLAGIARZE, COPY AND PASTE, OR SPIN FROM OTHER SOURCES!!!! MAKE SURE ALL IMAGES ARE SOURCED!!!
Happy Writing then! Blog on!
The cover photo is edited in Canva and was pulled from this source.
Check out luxojr888's other work on deviantart: https://www.deviantart.com/luxojr888
---

---
Join CineTV on Discord - Invite Link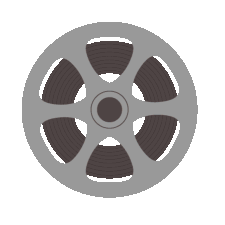 ---
---