Cine TV Contest #24 - Favorite Mystery Movie
Hello CineTV
Last week we challenged you all to share your favorite party movie and I must say you all did not disappoint in the least! We had some amazing entries and one thing I loved about last week's contest was the span of time of all the entries from modern comedies to classic films to make you laugh. To me, that is what CineTV is all about....bringing us all together through our love of film! With no further delay, I present the winners for last week:
First Place
First place was expertly penned by @mypathtofire and although he had a difficult time making his final decision he ended up sharing his love for Wedding Crasher, Thank you so much for your effort!
Second place
Second place was reigned in by a veteran placement holder of our contests @thunderjack and I always love how much you can feel his deep passion for classic films in his writing. He always takes us on a beautiful journey to enjoy the film he chooses. This week, his entry revolved around Pajama Party I, for one, greatly appreciated the adoration you put into your posts!
Third place
Rounding out our winners in third place is @sunmars who shared their favorite party film Booksmart. Thank you for your entry and congrats on winning third place!
Congrats!
225 CINE COINS and 100 Ecency Points will be transferred to the winners.
Now if anyone disagrees with our choices then please tag us in a comment on this post!
And let's move on to the new contest!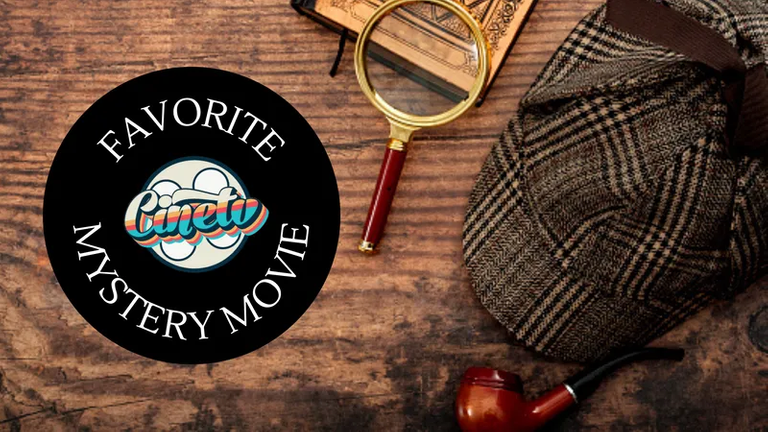 Your Favorite Mystery Movie
Write about Your Favorite Mystery Movie
This week we are desperately interested in your favorite mystery movie. I can't imagine how you all are going to narrow it down to just one (of course you don't have to lolol). There are so many interesting sub-genres associated with the mystery category that I can't wait to see what you all intrigue us with this week. Whether it be a slow burn mystery or a fast-paced quilt work of intrigue we know you guys will have some amazing content to share with us this week.
On an added note, we say every week how serious we are about plagiarism and we have a full staff of anti-abuse people checking throughout Hive for plagiarism, spinning, and copy and paste theft on our lovely blockchain. No how slick you think you are....you will be caught eventually. We had to report two contest entries last week for plagiarism for spinning their content directly from Wikipedia...don't be that pathetic Hivian who stoop to such low means to try to earn a vote....you all are better than that! We say over and over we don't care about scene by scene repetition of the movie but the WHY of how it hits your soul. Share that...share your love for film and the rewards will come!
Winners and prizes
This contest will have 3 winners and 225 CINE in prizes. They will be distributed as follows.
1ST Place — 100 CINE AND 100 ECENCY POINTS!

2ND Place — 75 CINE AND 100 ECENCY POINTS

3RD Place — 50 CINE AND 100 ECENCY POINTS

Rules
Publish your entry from our frontend https://cinetv.blog or post to cinetv community if you prefer peakd, ecency or hive.blog
The entries should be written in English for evaluation purposes (You can translate from your mother tongue if you want to.)
The post title should include CineTV Contest:. For example, CineTV Contest: Your Title Here.
Use #cinetvcontest among your tags.
Include a link to this post somewhere in your entry. So your friends can find this easily.
Put down a comment with the link of your entry on this post below.
Only one entry per person.
Deadline
The submission deadline is 2nd August, 2022, 11:59 PM, UTC time.

Evaluation and Some Tips
You can use these prompts as a helping hand (purely optional) but you're free to go however you want.
► What you loved or hated about it.
► How it influenced you (and/or people around you).
► What part of it did you find most interesting.
► Any scene that still pops into your mind.
► Performance of the actors/actress that left an impression.
► Why do you think it's significant and great (or not).

You're free to include multiple films in your entry.

There's no need to be mechanical. Write with a free hand. We might overlook if you forget to do a step or two stated in the rules (except the first one).
We'll evaluate the posts based on the writing quality, sincerity, and faithfulness to the spirit of the contest.
DO NOT PLAGIARZE, COPY AND PASTE, OR SPIN FROM OTHER SOURCES!!!! MAKE SURE ALL IMAGES ARE SOURCED!!!
Happy Writing then! Blog on!
The cover photo is edited in Canva.
---

---
Join CineTV on Discord - Invite Link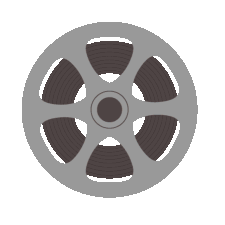 ---
---