CineTV and LOLZ Best Comedy Movie Contest!!!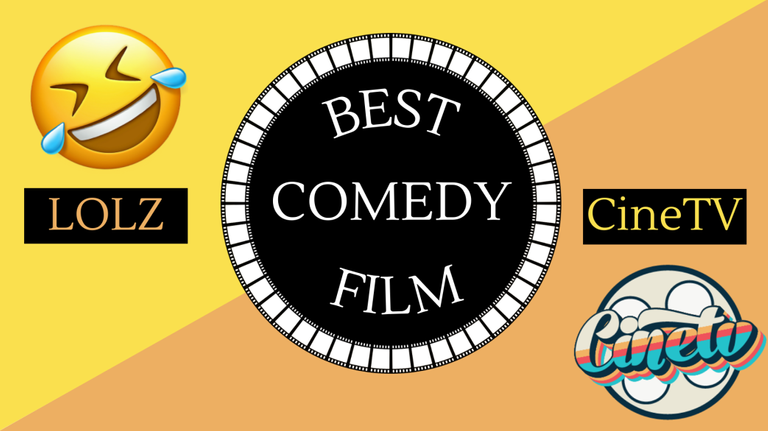 Here at CineTV the only thing we love more than movies and television is creating connections and collaborations with other Hive communities. In that spirit of cooperation and collaboration, we wanted to share our most recent collab in the form of a co-sponsored contest between us and the hilarious LOLZ community, @lolztoken!
What is The LOLZ Project?
The LOLZ Project started out as a tipping token in the vein of PIZZA and BEER but with a twist. When you use the !LOLZ or !LOL command in a comment you not only tip the author an $LOLZ token, but you also share a joke with them too.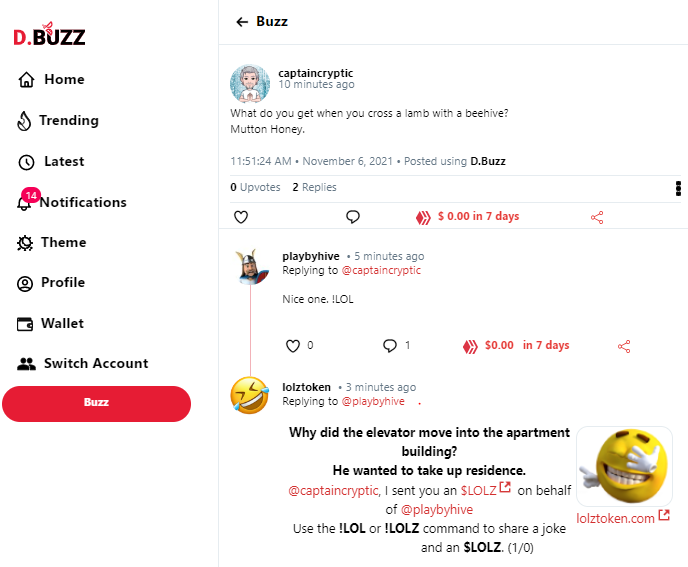 But TheLOLZ Project didn't stop there as they have expanded into defi and now includes LOLZ Curation, Farming, and Dividends and are even talking about starting their tribe. The LOLZ Project may have a sense of humor, but they are no joke! Please go join their Discord and check out all they have going on!
The Contest
So in the spirit of humor and levity that was the foundation for the LOLZ community, we thought it only appropriate to sponsor a contest saturated in that philosophy of laughs! This will be a "stand alone" contest from our weekly contest and that means the prizes will be a bit higher (see below) and it will run from today until next Saturday June 25, 2022 at 12am UTC.
The theme of this contest is for you to share what you think is the "Best Comedy Movie"! Remember we don't need a scene by scene rehash of the film, but rather how the movie impacted you….why you think it is funny…..and other elements that make it special to you!
DO NOT PLAGIARIZE, COPY AND PASTE, OR SPIN FROM OTHER SOURCES!!!! MAKE SURE ALL IMAGES ARE SOURCED!!!
The Prizes
This contest will have 3 winners and 375 CINE and 225 LOLZ in prizes, plus a Rising Star Video Vic card for 1st place!. They will be distributed as follows.
1ST Place — 200 CINE AND (1) RISING STAR VIDEO VIC CARD AND 100 LOLZ!
2ND Place — 100 CINE AND 75 LOLZ
3RD Place — 75 CINE AND 50 LOLZ
That makes for a really sweet set of prizes so please share this contest far and wide for everyone to enjoy!

Rules
Publish your entry from our frontend https://cinetv.blog or post to cinetv community if you prefer peakd, ecency or hive.blog
The entries should be written in English for evaluation purposes (You can translate from your mother tongue if you want to.)
The post title should include CineTV Contest:. For example, CineTV Contest: Your Title Here.
Use #cinetvcontest and #lolz among your tags.
Include a link to this post somewhere in your entry. So your friends can find this easily.
Put down a comment with the link of your entry on this post below.
Only one entry per person.
Deadline
The submission deadline is Saturday June 25, 2022 at 12am UTC..

Evaluation and Some Tips
You can use these prompts as a helping hand (purely optional) but you're free to go however you want.
► What you loved or hated about it.
► How it influenced you (and/or people around you).
► What part of it did you find most interesting.
► Any scene that still pops into your mind.
► Performance of the actors/actress that left an impression.
► Why do you think it's significant and great (or not).

You're free to include multiple films in your entry.

There's no need to be mechanical. Write with a free hand. We might overlook if you forget to do a step or two stated in the rules (except the first one).
We'll evaluate the posts based on the writing quality, sincerity, and faithfulness to the spirit of the contest.
DO NOT PLAGIARZE, COPY AND PASTE, OR SPIN FROM OTHER SOURCES!!!! MAKE SURE ALL IMAGES ARE SOURCED!!!
Happy Writing then! Blog on!
The cover photo is edited in Canva.
---

---
Join CineTV on Discord - Invite Link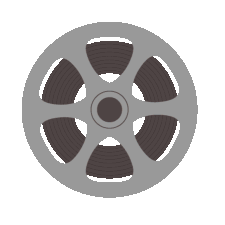 ---
---