CineTV Contest #45 - Favorite Movie with Planes
Hello CineTV
It was a Batman filled week in this past contest! I am pretty sure Batman isn't eveyone's favorite topic but hopefully it was enjoyable. There were some really great responses, most were live-action and some were animated. Thank you all or your participation and I really appreciate the varied responses. Let's get to our winners!
First Place
Our first place winner in this contest is @nbarrios67 with their choice of Batman: Mask of the Phantasm and can be found here: https://peakd.com/hive-121744/@nbarrios67/cinetv-contest-44-my-favorite
You have won this contest because you wrote a great review, engaged the topic and most importantly chose a show that I had never seen before and as mentioned I love the Animated Series. Thank you so much for your review and congrats!
Second place
In second place we have @irenenavarroart with their choice of Batman and Batman Returns here: https://peakd.com/hive-121744/@irenenavarroart/cinetv-contest-tim-burtons-batman
Thank you for your review of the Tim Burton films. It was a great review and these are classic films and I appreciate bringing them to the front. Congrats!
Third place
The third place finisher was @nameless16 with a review of Batman: The Animated Series found here: https://peakd.com/hive-121744/@nameless16/cinetv-contest-batman-the-animated-series-esporeng
I absolutely love this choice! My kids and I watched some of this series last night and in my opinion it is the best super hero cartoon. This is such a lovable Batman that is just so enjoyable. Thanks and congrats!
Congrats!
225 CINE COINS and 100 Ecency Points will be transferred to the winners.
Now if anyone disagrees with our choices then please tag us in a comment on this post!
And let's move on to the new contest!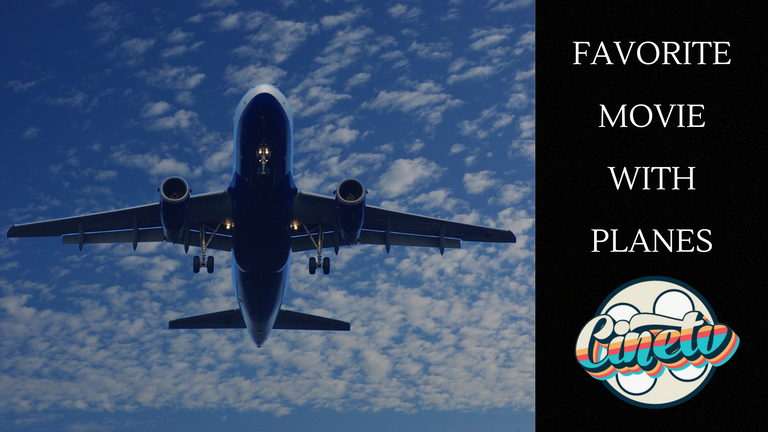 Favorite Movie with Planes
On to our next contest! Thank you to @ecency for sponsoring our Cine TV contests! Check them out at ecency.com. 🙂
This week's contest is inspired by my wife again. She didn't suggest this topic, it's based on the fact that she got to travel by plane (not bi-plane!) to another state for a conference. I have to admit that I am a tad jealous because I haven't flown in many years. My wife and I went on a Carribean cruise many years ago and I was hassled by the airport security for having metal pins and appliances in my body. I actually really enjoy flying but the extra pat downs and full body scans have made me avoid it. I do plan to change that next year with another anniversary trip with my wife!
Enough about me, let's get to the contest. This week we are writing about a movie with or featuring planes. It doesn't matter what type of airplane from fighter jets to the old propeller planes of old. The contest is to pick a movie where a plane is featured and tell us why you chose it. What drew you to this movie? What significance did the airplane make in the story? What are your experiences with planes? Does the movie you picked make you want to ride in a plane more or less? Would any other form of transportation make sense in the movie you chose? What is your favorite thing about being on a plane if you have been on one?
Those are just some ideas to get you started. Please be original and write a creative response to the topic. Don't retell the plot or plagiarize. Originality is required for curation and to be considered for the contest.
I look forward to reading your selections! Have a great week!
Please check out the list of rules and suggestions below or feel free to ask me in the Discord channel if you have any questions (caulderfreeman). Enjoy this week's contest and good luck!
Winners and prizes
This contest will have 3 winners and 225 CINE in prizes. They will be distributed as follows.
1ST Place — 100 CINE AND 100 ECENCY POINTS!

2ND Place — 75 CINE AND 100 ECENCY POINTS

3RD Place — 50 CINE AND 100 ECENCY POINTS

Rules
Publish your entry from our frontend https://cinetv.blog or post to cinetv community if you prefer peakd, ecency or hive.blog
The entries should be written in English for evaluation purposes (You can translate from your mother tongue if you want to.)
The post title should include CineTV Contest:. For example, CineTV Contest: Your Title Here.
Use #cinetvcontest among your tags.
Include a link to this post somewhere in your entry. So your friends can find this easily.
Put down a comment with the link of your entry on this post below.
Only one entry per person.
Deadline
The submission deadline is 31st January, 2023, 11:59 PM, UTC time.

Evaluation and Some Tips
You can use these prompts as a helping hand (purely optional) but you're free to go however you want.
► What you loved or hated about it.
► How it influenced you (and/or people around you).
► What part of it did you find most interesting.
► Any scene that still pops into your mind.
► Performance of the actors/actress that left an impression.
► Why do you think it's significant and great (or not).
You're free to include multiple films in your entry.
There's no need to be mechanical. Write with a free hand. We might overlook if you forget to do a step or two stated in the rules (except the first one).
We'll evaluate the posts based on the writing quality, sincerity, and faithfulness to the spirit of the contest.
DO NOT PLAGIARZE, COPY AND PASTE, OR SPIN FROM OTHER SOURCES!!!! MAKE SURE ALL IMAGES ARE SOURCED!!!
Happy Writing then! Blog on!
The cover photo is edited in Canva.
---

---
Join CineTV on Discord - Invite Link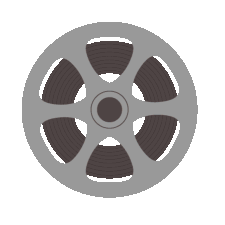 ---
---