The Weekly Elf - December 16. 2022 Edtion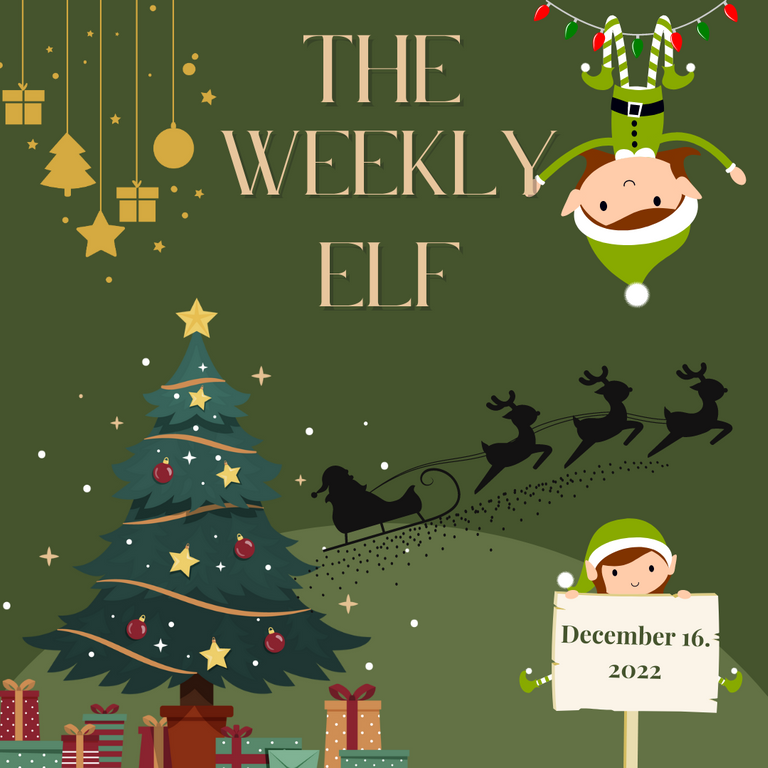 Created in Canva Pro
Busy times at the North Pole
In about one week, it's Christmas eve, this means it's all hands on deck at the North Pole where Santa and his little helpers (The Elves) are making sure that every child in the world will receive a gift from Santa Claus. Of course Santa Claus needs his little helpers to make Christmas as magical as possible. But that doesn't mean that the Elves don't have their own things to do. Let's see what the Elves and reindeers are up to this close to Christmas when they're not wrapping gifts and going through the letters written to Santa Claus.
Buddy the Elf
We have heard whispers that Buddy the Elf is now binge-watching as many Christmas movies on Netflix as he can find as he delivered the last CineTV contest of the year and now has a two week break from anything movie related.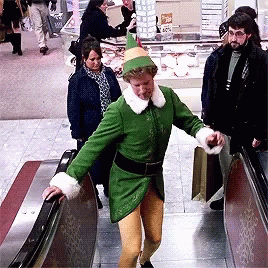 Yes, you read that correctly, Buddy the Elf is Elf at night and content creator by day. He thinks of new contests every week and rewards the winners with gifts, so you could say that he's a very generous person all year long. Enjoy your time on the couch Buddy! But not too long because Santa and the other Elves expect you to help wrapping gifts again from tomorrow.
Santa Crusher
Santa Claus, currently known as Santa Crusher, is now allegedly crushing every steak he can get his hands on.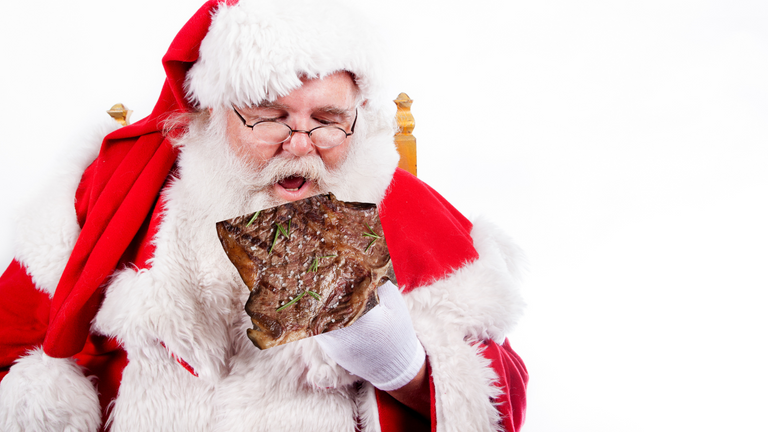 Santa Crusher image source
The Elves are whispering that they saw Santa eat a whole 9kg of steak in all sorts and is now refilling this badge with another 13,6 kg of the juicy meat. The Elves are starting to get worried that there will be no steak of any sorts left by the time Christmas arrives. This is making them very sad because this is the only time a year they can afford to eat a good steak! Whatever you do Santa Crusher, make sure to leave a few of the good parts for the Elves, will you?
Dasher
Where would the Elves be without dear Dasher? It's hard to tell because we have to make sure the reindeers are all complete and without Dasher, the sled would not be able to deliver any of the Christmas gifts next week.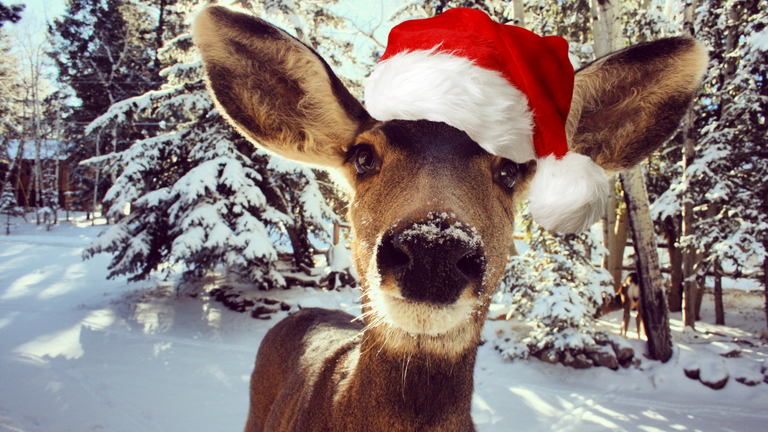 Dasher image source
It seems that Dasher is still dashing around this week because from what we've heard and seen, Dasher is still enjoying the snow and wears a Santa hat for Christmas cheer. It's probably a good thing because we read that this lead to some inspiration for a special Christmas newspaper. Stay tuned to find out what Dasher has to say to the world.
Secrets
We also heard some whispers here and there about Elves being secretive but we haven't managed to find out why this is yet. This needs some more investigation before we can make it public. Of course, we need to check our sources as well. After all, "The Weekly Elf" is reporting actual facts, not silly rumors! Maybe we can figure out what's happening and report it in the final edition of "The Weekly Elf 2022" next week. Right in time before Christmas..
To be continued..
Signed,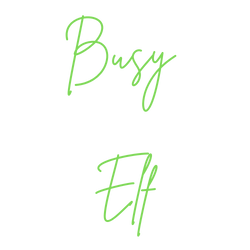 ---
---