Baby boss | Movie review, and why I like the movie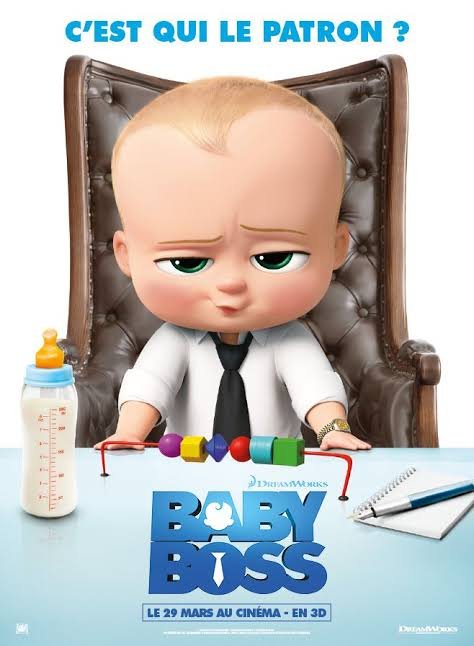 The first day I saw this movie, I laughed many times, from the beginning of the movie, the moment when the boss baby was discovered was unbelievable, I applaud the producers of this movie, because, everything in the movie go in line to produce the name of the movie.
The other babies were following the management's plan, but the boss baby was not, the management set him aside to give him special treatment and assigned him a position to protect the interests of his species.
This film shows oneness to the last final stage, the baby boss in the outside world, he doesn't forget his fellows, at every stage of the tasks he handles, he still remembers them and makes sure he doesn't go off the initial plan, which were the tasks that the management sent him in the outside world.
I love the programming of the baby boss in the film, because he can walk upright and he can speak so fluently, which is what babies would not do, the producers of the film, make an advanced baby boss and this makes the film very emotional for me.
I don't see the film as a drama, I see it as a film that comprises many things, like drama, comedy and action, I included action because the baby boss would sometimes get into difficult situations and he will fight his way out amicably.
It's a baby boss, but it has the sense of an old man, films like baby boss will take a long time to be forgotten, because it has all the things that people would need to see in a film.
The film will make you laugh, the baby boss has huge eyes and those eyes can be seen in a baby toy that my mother used to buy for me in the christmas season.
I also like another thing about the film, the way the boss baby was rich, whereas in the real world children don't understand what money is for, a child needs biscuits, not money.
But the boss baby didn't like those children's things, and his briefcase was full of money, which he used to carry out his mission, all for the safety of his baby family, he loves them and puts them first in his life.
---
---