CineTV Contest: Jurassic Park (1993).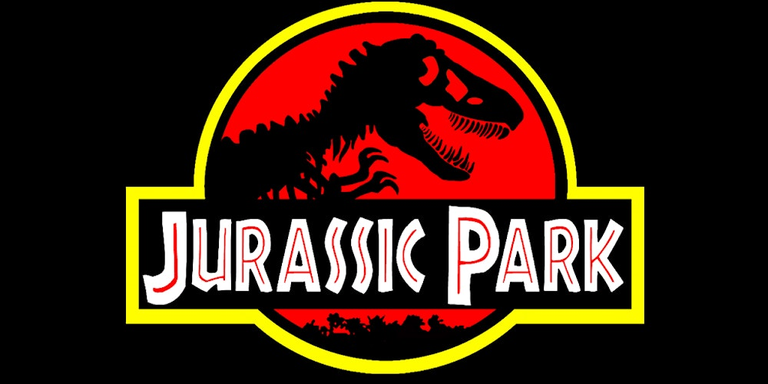 Jurassic Park (1993) is an iconic film that has left a mark on popular culture and cinema history. Directed by Steven Spielberg and based on the novel of the same name by Michael Crichton, this science fiction and adventure film takes us to a remote island where an eccentric millionaire has created a theme park full of dinosaurs cloned from prehistoric DNA. However, things get complicated when a group of scientists, accompanied by the millionaire's grandchildren, discover that the park's security systems have failed and that the dinosaurs are loose.
What I loved about Jurassic Park was its ability to transport me to a fascinating world full of wonder. Since I was little I have always been fascinated by dinosaurs and this film allowed me to see them on the big screen with a level of realism never seen before. The technology used to generate the special effects was revolutionary at the time and continues to impress today. Additionally, John Williams' music is simply spectacular and helps create an atmosphere of tension and excitement.
Jurassic Park (1993) es una película icónica que ha dejado una huella en la cultura popular y en la historia del cine. Dirigida por Steven Spielberg y basada en la novela homónima de Michael Crichton, esta película de ciencia ficción y aventuras nos lleva a una isla remota donde un excéntrico millonario ha creado un parque temático lleno de dinosaurios clonados a partir de ADN prehistórico. Sin embargo, las cosas se complican cuando un grupo de científicos, acompañados por los nietos del millonario, descubren que los sistemas de seguridad del parque han fallado y que los dinosaurios están sueltos.
Lo que amaba de Jurassic Park era su capacidad para transportarme a un mundo fascinante y lleno de maravillas. Desde pequeña siempre he sentido una fascinación por los dinosaurios y esta película me permitió verlos en pantalla grande con un nivel de realismo nunca antes visto. La tecnología utilizada para generar los efectos especiales era revolucionaria en su época y aún hoy en día sigue impresionando. Además, la música de John Williams es simplemente espectacular y ayuda a crear una atmósfera de tensión y emoción.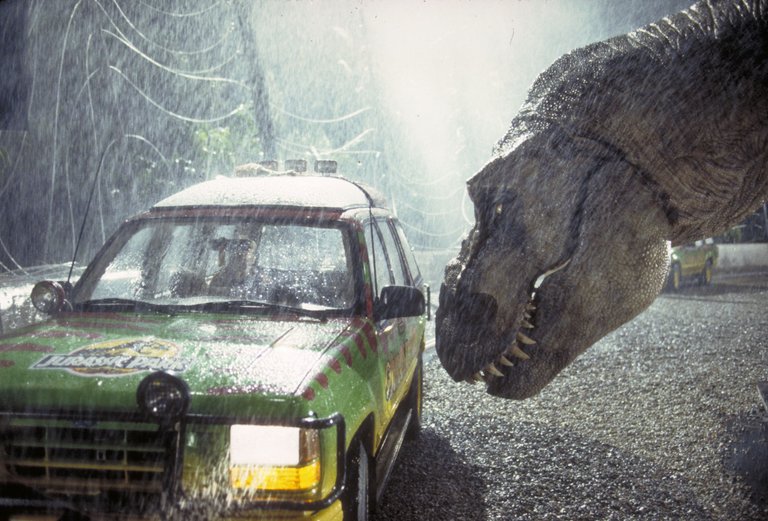 As for what I hated about Jurassic Park, I have to admit that it has always scared me a little. Dinosaurs are imposing and dangerous creatures, and the idea of being trapped on an island with them seems terrifying to me. I also think the movie has some moments that are a bit forced or predictable, like the fact that the millionaire's grandchildren are the only ones who can fix the park's computer systems.
As for how the movie influenced me, I can say that it was one of the first movies I saw about dinosaurs and it left a lasting impression on me. I loved playing with dinosaur toys and recreating scenes from the movie in my room. It also made me more interested in science and technology, and made me think about the possibilities and risks of cloning and genetic manipulation.
En cuanto a lo que odiaba de Jurassic Park, tengo que admitir que siempre me ha dado un poco de miedo. Los dinosaurios son criaturas imponentes y peligrosas, y la idea de estar atrapada en una isla con ellos me parece aterradora. También creo que la película tiene algunos momentos un poco forzados o predecibles, como el hecho de que los nietos del millonario sean los únicos que pueden arreglar los sistemas informáticos del parque.
En cuanto a cómo me influyó la película, puedo decir que fue una de las primeras películas que vi sobre dinosaurios y que me dejó una impresión duradera. Me encantaba jugar con juguetes de dinosaurios y recrear escenas de la película en mi habitación. También me hizo interesarme más por la ciencia y la tecnología, y me hizo pensar en las posibilidades y riesgos de la clonación y la manipulación genética.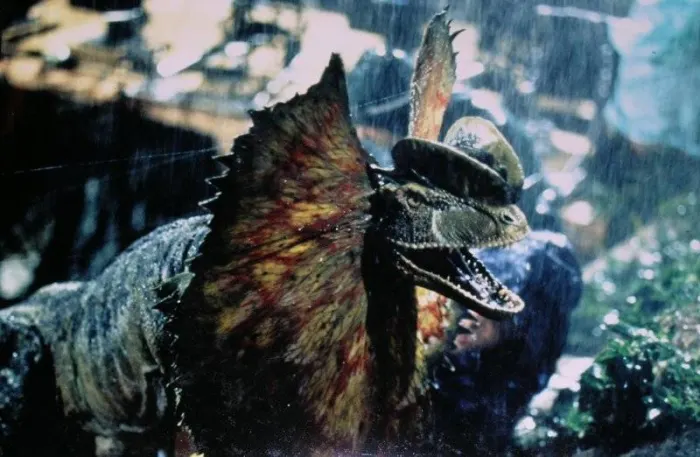 One of the most interesting parts of Jurassic Park for me is when the scientists visit the laboratory where the dinosaurs are being cloned. It is fascinating to see how DNA is extracted from mosquitoes trapped in amber and used to create dinosaurs. It is also interesting to see how the ethical and practical implications of cloning are discussed and how the question is raised as to whether it is really a good idea to bring dinosaurs back to life.
There are many scenes from Jurassic Park that still come to mind, but one of the most iconic is the scene where the characters are trapped in a car while a T-Rex tries to attack them. The tension and fear felt in that scene is incredible, and the fact that the T-Rex is so big and powerful makes it even scarier. I also remember the scene where the characters find a sick triceratops and have to help it, which shows a more human and empathetic side to the characters.
Una de las partes más interesantes de Jurassic Park para mí es cuando los científicos visitan el laboratorio donde se están clonando los dinosaurios. Es fascinante ver cómo se extrae el ADN de los mosquitos atrapados en ámbar y cómo se utiliza para crear los dinosaurios. También es interesante ver cómo se discuten las implicaciones éticas y prácticas de la clonación y cómo se plantea la pregunta de si es realmente una buena idea traer a los dinosaurios de vuelta a la vida.
Hay muchas escenas de Jurassic Park que todavía me vienen a la mente, pero una de las más icónicas es la escena en la que los personajes están atrapados en un coche mientras un T-Rex intenta atacarlos. La tensión y el miedo que se siente en esa escena son increíbles, y el hecho de que el T-Rex sea tan grande y poderoso lo hace aún más aterrador. También recuerdo la escena en la que los personajes encuentran un triceratops enfermo y tienen que ayudarlo, lo que muestra un lado más humano y empático de los personajes.


As for the performances, I think all the actors do an excellent job in their respective roles. Sam Neill is convincing as the skeptical paleontologist who becomes an impromptu hero, while Laura Dern is a smart and brave scientist. Jeff Goldblum brings a touch of humor and sarcasm as the eccentric mathematician, and the children who play the millionaire's grandchildren are surprisingly good for their age.
Overall, I think Jurassic Park is a meaningful and great movie because it combines science fiction and adventure in an exciting and entertaining way. It is a film that has left a lasting mark on popular culture and has inspired many people to become interested in science and technology. It also raises important questions about the limits of the technology and ethics of cloning and genetic manipulation. Although it has some forced or predictable moments, in general I think it is an essential film for any lover of science fiction and adventure films.
En cuanto a las actuaciones, creo que todos los actores hacen un trabajo excelente en sus respectivos roles. Sam Neill es convincente como el paleontólogo escéptico que se convierte en un héroe improvisado, mientras que Laura Dern es una científica inteligente y valiente. Jeff Goldblum aporta un toque de humor y sarcasmo como el matemático excéntrico, y los niños que interpretan a los nietos del millonario son sorprendentemente buenos para su edad.
En general, creo que Jurassic Park es una película significativa y genial porque combina la ciencia ficción y la aventura de una manera emocionante y entretenida. Es una película que ha dejado una huella duradera en la cultura popular y que ha inspirado a muchas personas a interesarse por la ciencia y la tecnología. También plantea preguntas importantes sobre los límites de la tecnología y la ética de la clonación y la manipulación genética. Aunque tiene algunos momentos forzados o predecibles, en general creo que es una película imprescindible para cualquier amante del cine de ciencia ficción y aventuras.

GOOD KITTEN VIBES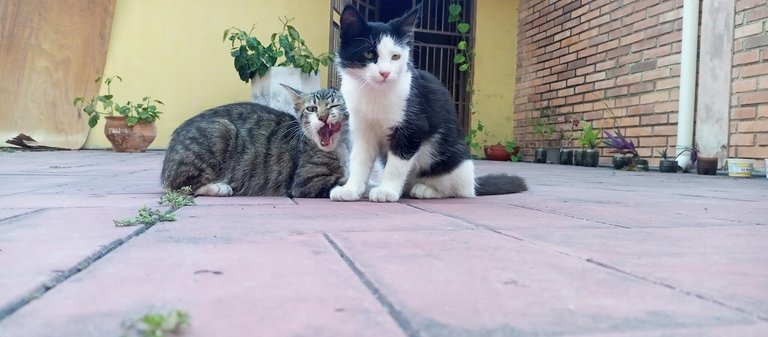 Consider following our curation trail on hivevote by doing click on the image below, We thank all the support.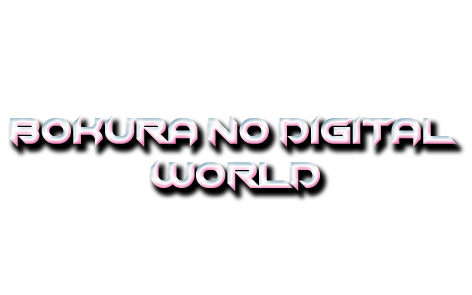 To all of you artists out here at HIVE! If you ever are lost, please join Bokura No Digital World at our discord chat


---
---