CineTV Contest: Kotaro Lives Alone

Hello community, I was thinking a little about this contest this week, honestly I'm not a fan of anime, I want to clarify that I have absolutely nothing against it, but that type of animation is very difficult to catch me. I've seen some anime series and movies, such as Spirited Away and Howl's Moving Castle, curiously both are from Studio Ghibli, a very professional animation studio, I like it. I have also watched some series like Pet (Which I found on Amazon Prime Video) and Mashle (I found it to be a very perfect plot). I have chosen Kotaro Lives Alone to participate, it is a series that teaches us a couple of life and ethics lessons.
Hola comunidad, estaba analizando un poco sobre este concurso de esta semana, sinceramente no soy fans del anime, quiero aclarar que no tengo absolutamente nada en contra, pero ese tipo de animación es muy difícil de atraparme. He visto algunas series y películas de anime, tales como Spirited Away y Howl's Moving Castle, curiosamente ambas son de Studio Ghibli, un estudio de animación muy profesional, me agrada. También he visto algunas series como Pet (La cual encontré en Amazon Prime Video) y Mashle (Me pareció una trama muy perfecta). He elegido Kotaro Lives Alone para participar, es una serie que nos enseña un par de lecciones de vida y de ética.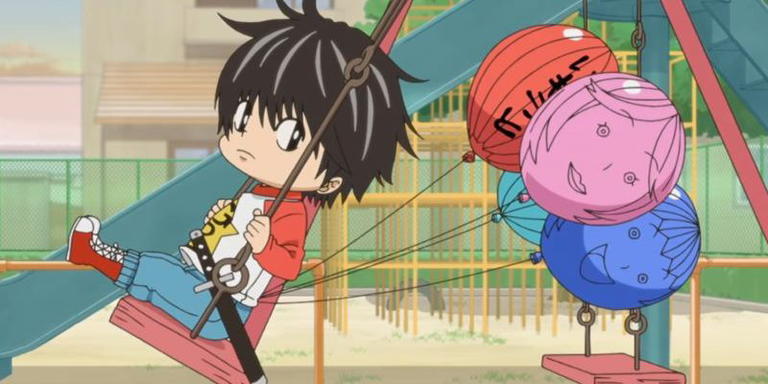 Kotaro Lives Alone is an anime that has captivated me from the first moment I saw it. The reason I chose this anime is because its title immediately caught my attention. I found interesting the idea of a boy living alone and facing the challenges of everyday life without the help of adults, curiously Kotaro is the one who helps all adults.
Kotaro Lives Alone es un anime que me ha cautivado desde el primer momento en que lo vi. La razón por la que elegí este anime es porque su título me llamó la atención de inmediato. Me pareció interesante la idea de un niño viviendo solo y enfrentando los desafíos de la vida cotidiana sin la ayuda de adultos, curiosamente Kotaro es el que ayuda a todos los adultos.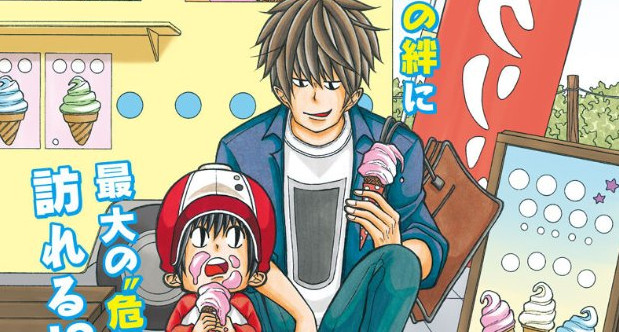 One of my favorite characters is Kotaro, the protagonist of the series. Despite his young age, Kotaro is very mature and responsible. It is admirable to see how he manages to take care of himself and his home without anyone's help. I also really like the character of Mizuki, a girl who becomes Kotaro's friend and helps him in many difficult situations.
Uno de mis personajes favoritos es Kotaro, el protagonista de la serie. A pesar de su corta edad, Kotaro es muy maduro y responsable. Es admirable ver cómo se las arregla para cuidar de sí mismo y de su hogar sin la ayuda de nadie. También me gusta mucho el personaje de Mizuki, una chica que se convierte en amiga de Kotaro y lo ayuda en muchas situaciones difíciles.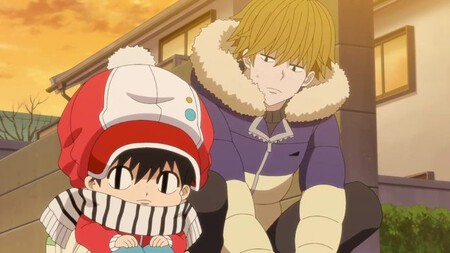 My favorite part of the story is when Kotaro begins to realize that he can't do everything alone and that he needs the help of others. This is an important lesson that we can all learn in life. Sometimes we feel overwhelmed and think we can handle everything on our own, but this is not always possible. It is crucial to know when to ask for help and to accept it when it is offered.
Mi parte favorita de la historia es cuando Kotaro comienza a darse cuenta de que no puede hacer todo solo y que necesita la ayuda de otros. Esta es una lección importante que todos podemos aprender en la vida. A veces, nos sentimos abrumados y creemos que podemos manejar todo solos, pero esto no siempre es posible. Es crucial saber cuándo pedir ayuda y aceptarla cuando se nos ofrece.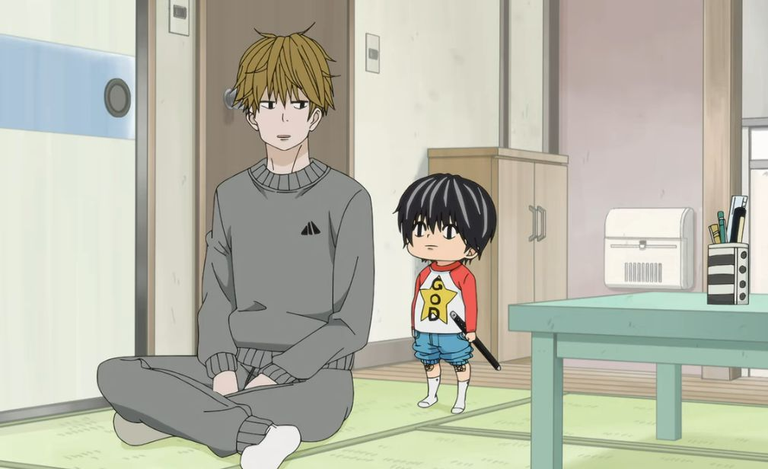 As for how it relates to my life, I think Kotaro Lives Alone has taught me the importance of independence and responsibility. Although I don't live completely alone like Kotaro, I have learned to make important decisions for myself and to be responsible for my actions. I have also learned that asking for help is not a weakness, but a strength.
En cuanto a cómo se relaciona con mi vida, opino que Kotaro Lives Alone me ha enseñado la importancia de la independencia y la responsabilidad. Aunque no vivo completamente solo como Kotaro, he aprendido a tomar decisiones importantes por mí mismo y a ser responsable de mis acciones. También he aprendido que pedir ayuda no es una debilidad, sino una fortaleza.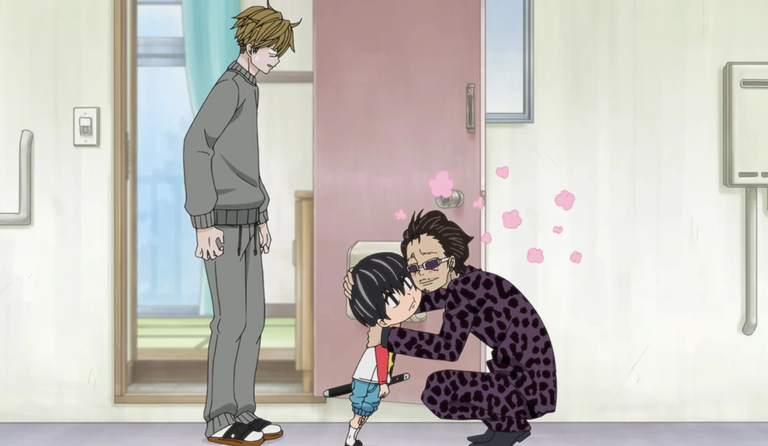 Also, I think this anime shows us that no matter how difficult life is, there is always a way to overcome obstacles and find happiness. Sometimes things can seem impossible, but if we persevere and keep going, we can achieve what we set out to do.
Además, pienso que este anime nos muestra que no importa cuán difícil sea la vida, siempre hay una manera de superar los obstáculos y encontrar la felicidad. A veces, las cosas pueden parecer imposibles, pero si perseveramos y seguimos adelante, podemos lograr lo que nos proponemos.

Kotaro Lives Alone is an anime that has taught me many valuable lessons about life. I love the way the characters are designed and how the story unfolds. This series is a great option for those who are looking for a moving story with a good dose of teachings. I would definitely recommend this anime to anyone looking for an exciting and uplifting experience. You can find this anime on Netflix, it certainly also has a Live Action adaptation, it's also very interesting and worth watching.
Kotaro Lives Alone es un anime que me ha enseñado muchas lecciones valiosas sobre la vida. Me encanta la forma en que los personajes están diseñados y cómo se desarrolla la historia. Esta serie es una gran opción para aquellos que buscan una historia conmovedora y con una buena dosis de enseñanzas. Sin duda, recomendaría este anime a cualquier persona que busque una experiencia emocionante y edificante. Este anime lo puedes encontrar en Netflix, ciertamente también tiene una adaptación en Live Action, también es bien interesante y vale la pena ver.

GOOD KITTEN VIBES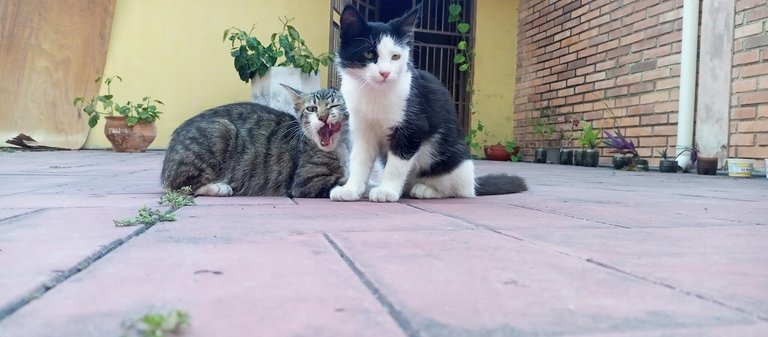 Consider to follow our curation trail on hivevote by doing click on the image below, We thanks all the support.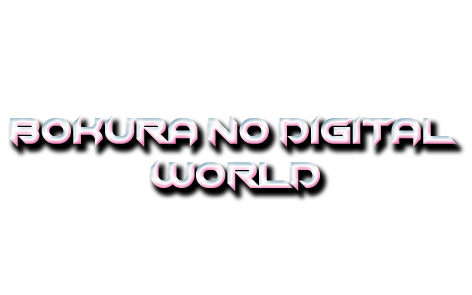 To all of you artists out here at HIVE! If you ever are lost please join Bokura No Digital World at our discord chat


---
---