Cine TV Contest #29 - En busca de la Felicidad [ESP/ENG]
Hello human filmmakers
I am pleased to write to you today about this** wonderful movie **where we do have to talk about hard work. But before I start I want to put you a little bit in context of the plot (story): it is based on an American family that goes through different difficulties and moments that will change their lives forever.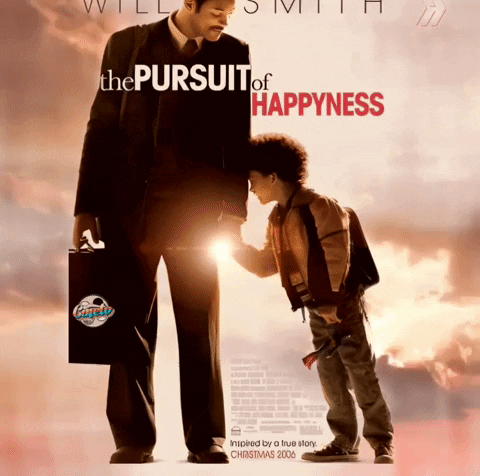 Well, now that you know what it's about, I'll tell you why I consider it a hard work movie and why I gave it that approach knowing that it can be interpreted as a motivational film, trying to put myself in the perspective of the 3 main actors:

Chris Gardner played by Will_Smith to bet on selling such complex items in the time in which the movie is based, it was almost impossible; add to that raising a child alone and trying to save as much money as possible (imagine going to bed and thinking that if you do not sell anything tomorrow you will not be able to eat). But it doesn't end there, studying or working for free and having the pressure to be the best to get the job and to give your child a future, tough isn't it?
Christopher Gardner Jr. actor Jaden_Smith child who still does not understand the world, with many doubts and not understanding the actions of his parents. Put yourself in his shoes and have an adult take you from here to here; but even sadder not knowing where you're going to sleep.
Linda situation is evThandie_Newtonen harder. She is a mother who works double shifts in a restaurant, I assume she is a Latina because of the way she acts. In the midst of so many things, leaving her son to move to another city, I think that marked her, as well as the breakup of her marriage when she saw her husband's failure.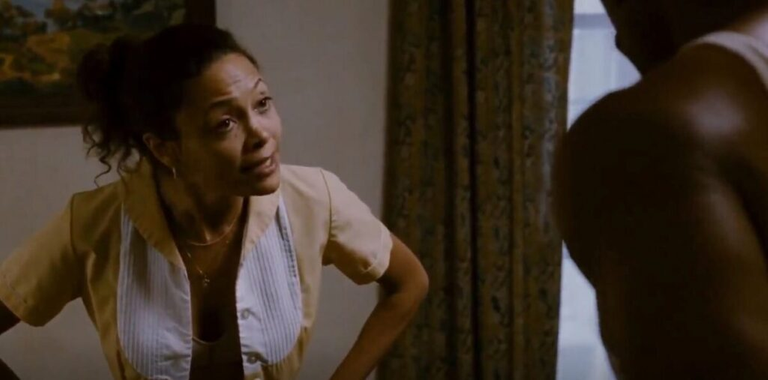 I think the movie shows a little bit the reality of the latinas that we have to fight hard every day and reinvest ourselves to find that happiness and get ahead. One of the nice things that I emphasize about the movie is that Will Smith gives his son the opportunity to act with him for the first time (yes, they are family).
The director of the film knew how to make the story very well and show how hard a life can be, besides the actors who for me knocked it out of the ballpark with their appropriation of the characters; also the costumes and the locations used for such a play.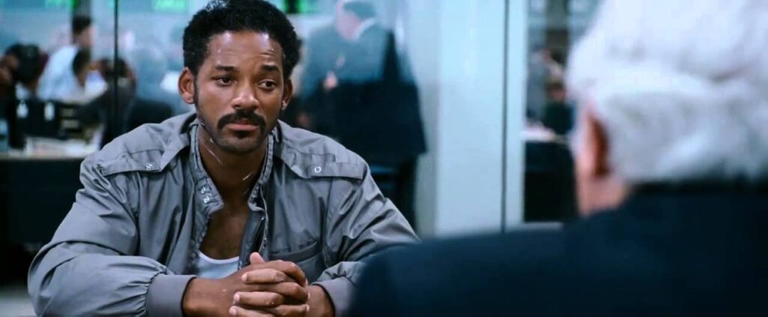 source
So I invite you to watch it again or for the first time it is a great movie with very good teachings; this great work of cinema, it is one of Will's best performances to me it brought me to tears and I identified a lot with his situation; remember that the mind is more exhausted than the body (scientifically proven) and what more hard work than raising a family.
Many blessings, thanks for getting here and taking the time to read me, also to @cinetv for doing this kind of activities, take care....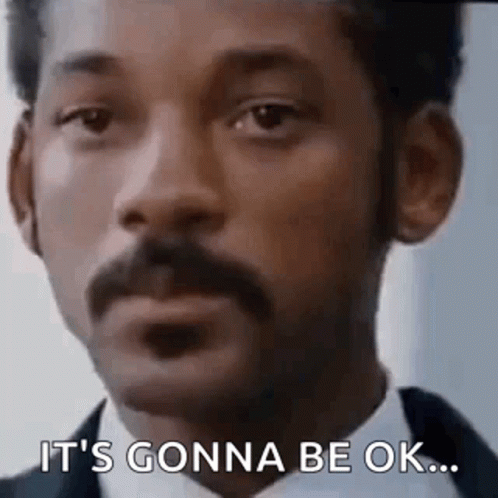 ---
SPANISH
Hola humanos cineastas
Me complace escribir hoy para ustedes hablandole de esta maravillosa pelicula donde si que tenemos para hablar sobre trabajo duro. Pero antes de empezar quiero ponerlos un poco en contexto de la trama (historia ) : se basa en una familia americana que pasa por diferentes dificultades y momentos los cuales cambiaran sus vidas para siempre.
Bueno ya que saben un poco de que trata, les hablare del porque la considero una pelicula de trabajo duro y el porque le di ese enfoque sabiendo que se puede interpretar como un film motivacional , tratando de ponerme en la perspectiva de los 3 actores principales:
Chris Gardner interpretado por Will_Smith al apostar por vender unos articulos tan complejos en la època en que esta basada la pelicula lo vehia casi imposible; a eso agreguele criar un hijo solo y tratar de ahorrar lo maximo posible el dinero. (Imaginate acostarte y pensar que si no vendes nada mañana no podras comer ). Pero no termina ahi, estudiar o trabajar gratis y tener la presion de ser el mejor para obtener el trabajo y para darle un futuro a su hijo, duro no?
Christopher Gardner Jr. actorJaden_Smith un niño que aun no entiende el mundo, con muchas dudas y el no comprender el actuar de sus padres. Ponte en su lugar y que un adulto te lleve de aqui para aca; pero mas triste aun no saber donde vas a dormir.
LindaThandie_Newton la situacion de ella es aun mas dura. Es una madre que trabaja doble turno en un restaurante, por como actua asumo que es latina. En medio de tantas cosas el dejar a su hijo para mudarse a otra ciudad creo que la marco ;como ademas la ruptura de su matrimonio al ver el fracaso de su esposo.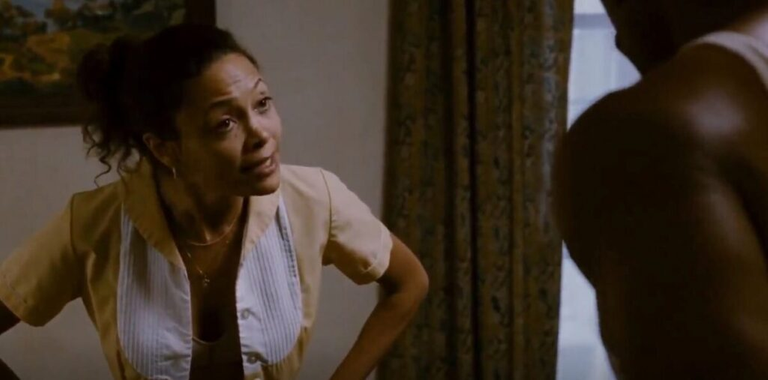 Creo que la pelicula muestra un poco la realidad de las personas latinas que nos toca estar luchando duro dia a dia e reinvertanos para encontrar esa felicidad y salir adelante. De las cosas bonitas que recalco de la pelicula es que Will Smith le da la oportunidad a su hijo de poder actuar a su lado por primera vez ( si señores ellos son familia ).
El director del film supo hacer muy bien la historia y mostrar lo duro que puede ser una vida, ademas de los actores que para mi lo sacaron del estadio con su apropiacion de los personajes; tambien del vestuario y las locaciones usadas para tal obra.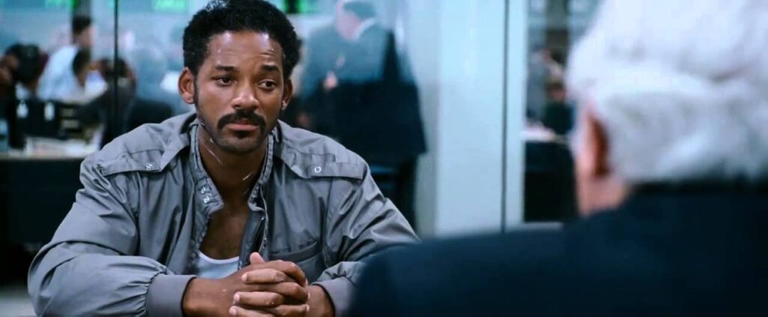 fuente
Asi que te invito a ver de nuevo o por primera vez es una gran pelicula con muy buenas enseñanzas; este gran trabajo del cine, es de las mejores actuaciones de Will a mi me saco algunas lagrimas y me identifique mucho con su situacion; recuerda que la mente se agota mas que el cuerpo (cientificamente comprobado) y que mas trabajo duro que levantar una familia.
Muchas bendiciones gracias por llegar hasta aqui y tomarte el tiempo de leerme, ademas a @cinetv por hacer este tipo de actividades, se cuidan...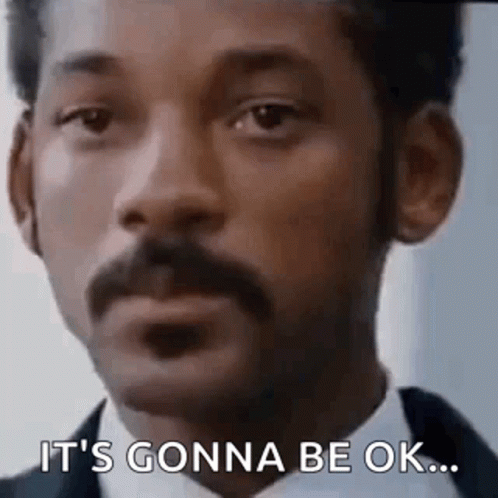 CREDITS:
text of my authorship under my appreciation. The images are from the project mentioned under my edition. My language is Spanish, use the translator.
---
---