Movie Review: The Eighth Night (Je8ilui bam)
I love Korean cinema and am partial to good mystery stories, so I couldn't get past this summer's Netflix horror drama "The Eighth Night" (Je8ilui bam), the debut in full-length by young director-writer Kim Tae-hyeong.
The film was shot in the summer of 2019, but because of the coronavirus situation it has missed wide release and it's even nice that the producers of the streaming giant have taken notice of it and purchased it for their catalog.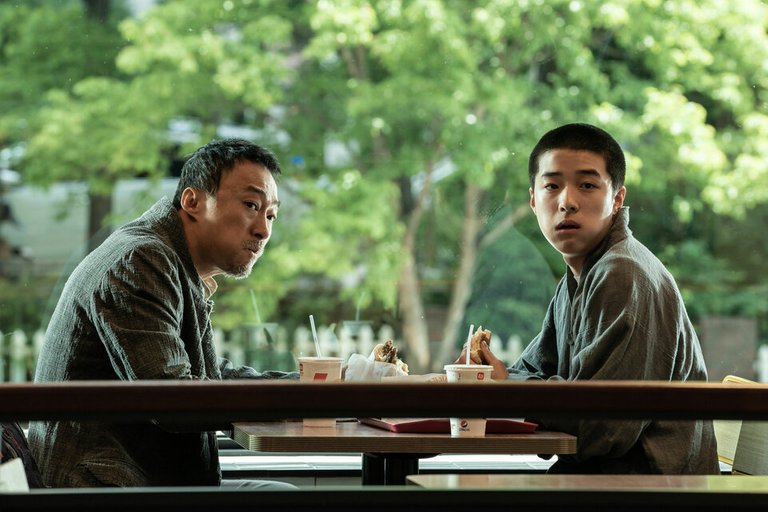 source
According to an ancient legend, more than two thousand years ago Buddha defeated a powerful demon, and since his power was contained in his eyes, he took them out and divided them. One he hid far away in the desert in the West. The other he left to his monk followers to prevent them from meeting.
In the early 2000s, an archaeologist obsessed with the legend finds the mysterious box during an excavation, but the scientific community ridicules the find, causing the archaeologist to go into depression for many years. Fourteen years later, driven to despair, he decides to take revenge on his enemies and performs a ritual summoning a demon, but two monks stand in the way of his resurrection - one of whom is young and inexperienced, and the other, suffering from a tragic past, is not eager to return to the practice of exorcism...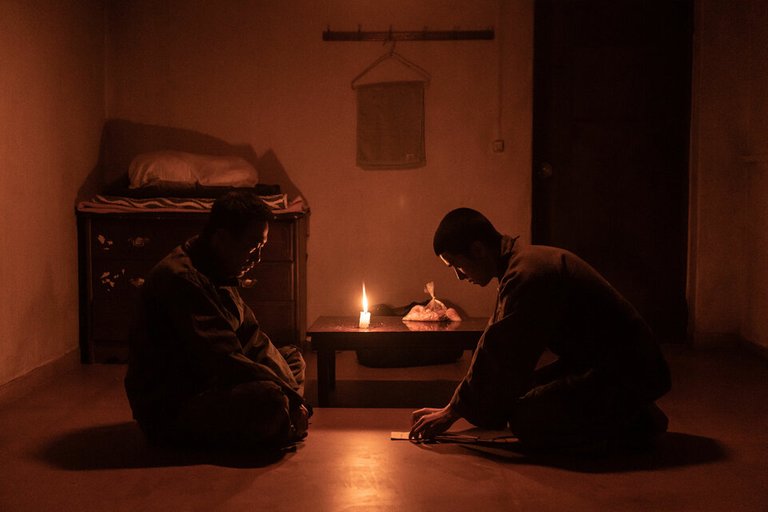 source
The plot is obscenely simple - there is an evil demon, there are two "hunters" one of whom is constantly catching flashbacks, and the whole situation is trying to figure out an ordinary Korean detective who has to kick out his assistant, whom he once saved from suicide. There's a lot of drama. But Tae-hyun doesn't go to extremes and carefully doses horror, buddy movie and tragedy, gradually revealing the characters and motivations of the main characters. And, gosh, it works.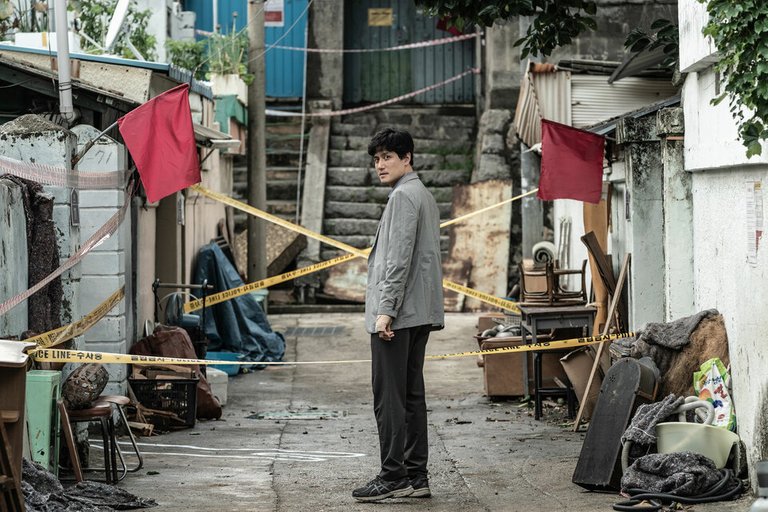 source
The young monk, observing a lot of inhibitions, constantly gets into comical situations (the scenes with sneakers, soup, burgers and ice cream are just great!), which makes the story more voluminous, and the chemistry between the hunters adds wonderfully to the atmosphere of the film, which is actually its main virtue. Despite the inexpensive special effects, the director keeps the suspense bar high and with the appearance of the demon's first victim begins to slowly build up the feeling that something really scary is waiting for the heroes.
Definitely, this unhurried pace and impressive running time may be a big minus for many viewers, but overall "The Eighth Night" looks very good and I think I enjoyed it a lot more than the 3rd part of "The Conjuring".
7 out of 10

@NoiseCash | Source in Russian | @Twitter

---
---