Movie Review: The Red Ghost
Movies about World War II appear regularly in cinemas, but there are very few as bold and unusual statements on the subject as Quentin Tarantino's Inglourious Basterds or Waititi's JoJo Rabbit, So I was really looking forward to the release of "Red Ghost" directed by Andrei Bogatyrev and the talented cameraman Nikita Rozhdestvensky ("28 Panfilovites"), which, judging by the trailer, promised to be a very unusual and stylish action film set in the harsh Russian winter of 41.
The film was supposed to be released back in 2019, but due to lack of financing and the lockdown situation, it was constantly postponed and did not premiere until this summer. And in a very limited number of theaters. This movie did not reach our province at all, but thanks to the KinopoiskHD platform, which bought the film for its catalog, I managed to watch it and I can't help but share my impressions, thankfully there are more than enough.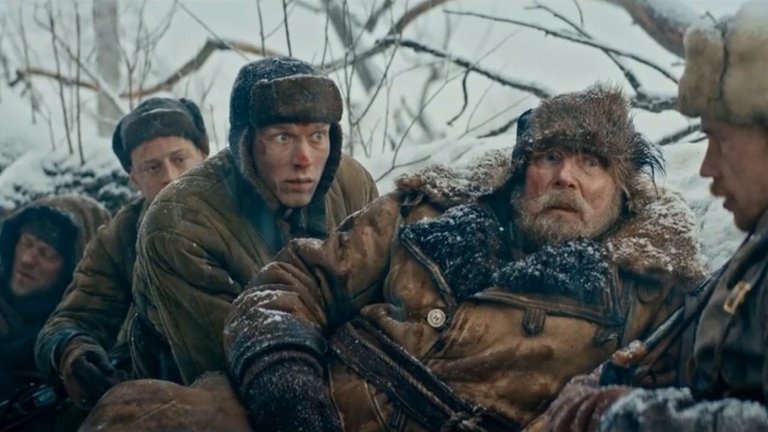 source
Winter 1941. After the failure of the Vyazemsky operation, notoriously known as the "Vyazemsky Cauldron," small groups of Soviet soldiers who miraculously survived the onslaught of the German army are trying to escape from encirclement, while the German punishers, meanwhile, are focused on finding the mysterious gunman, nicknamed "Red Ghost," who, by the most conservative estimates, has already killed about a hundred German soldiers and officers.
A small group of Soviet soldiers, led by a local guide-hunter, decide to stay at an abandoned farmstead. However, they do not get to rest, because the same place is watched over by an armed German detachment led by the young and extremely ambitious punisher Braun.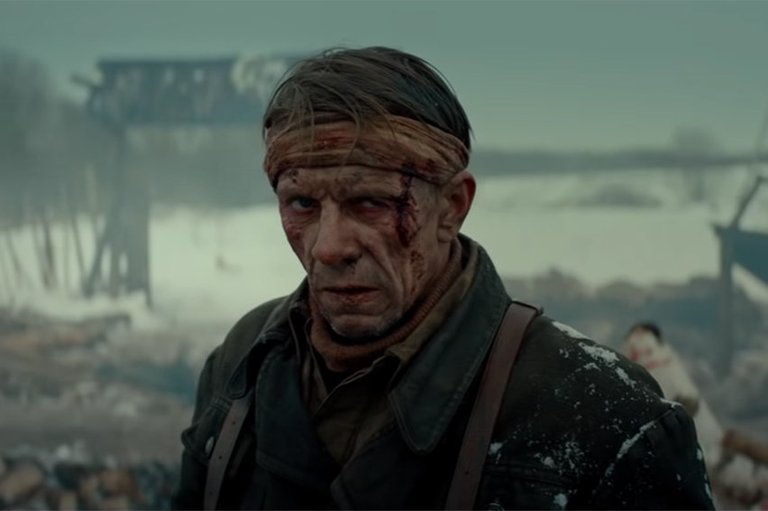 source
The war drama genre is a very conservative thing and it is really hard to surprise anyone. You need either large-scale battles and multimillion-dollar special effects ("Stalingrad"), or a twisted plot, or brilliant acting, or original solutions (like shooting one long take in "1917"). With its 50 million rubles budget, "Red Ghost" bets on the latter, namely, turning a war drama into a dashing western by classic Sergio Leone, lavishly seasoned with black humor, an Ennio Morricone-inspired soundtrack, action scenes in the best Robert Rodriguez tradition of "Desperado", the fury of Ben Wheatley's relatively recent "Free Fire" and a dash of superheroics à la Marvel.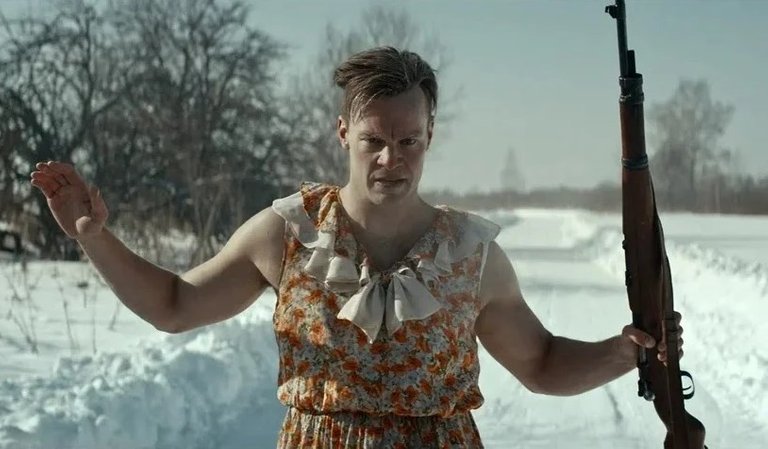 source
The genre cocktail is very strange, but damn, it's delicious. Like Tarantino and Rodriguez, Bogatyrev does not skimp on suspense, irony and blood (which looks great in the snow), not forgetting to make the Germans as caricatured as possible, just like in the Soviet classics, and with each new scene he increases the degree of ruthlessness, taking very short breaks. Actually, because of that crazy but brilliantly sustained tempo "The Red Ghost" looks very fresh and literally flies by in the same breath, not giving a single chance to look for logical inconsistencies and plot holes. And a short caption before the end credits with a powerful hook puts everything in its place and gives an excellent reason to think.
Naturally, there were a lot of viewers who took the picture "with hostility" and under some reviews on "Red Ghost" on Yandex.Zen and Vkontakte users were furiously waving the flags "ban it!", "what an abomination!" and "there was no such thing!!! " but I think that such an emotionally honest, chiseled movie has a right to exist, the more so because the war with fascists was won not by perfect Soviet half-gods-warriors, but by simple, living, brought to a critical point, people, and many exploits of those terrible times were performed by those about whom, unfortunately, we know nothing.
8 out of10

@NoiseCash | Source in Russian | @Twitter

---
---