Series review: Brand New Cherry Flavor
The streaming giant Netflix knows how to surprise, and despite the very strange trailer and synopsis, I decided to give a chance to the mini-series Brand New Cherry Flavor, directed and written by Channel Zero showrunner Nick Antosca and based on Todd Grimson's best-selling novel of the same name.
I watched the first four episodes and was in a bit of shock, because by any standards this psychedelic tale was a killer dose of cinematic happiness, generously spiced with occultism, satire on Hollywood and references to the works of the cult directors of our time.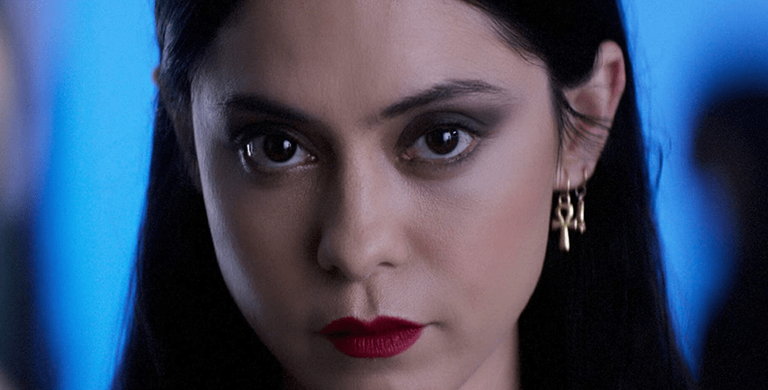 source
Early '90s. A young New York screenwriter, director Lisa Natasha Nova (Rosa Salazar) comes to Hollywood at the invitation of the respected producer Lou Burke (Eric Lange). All this is because after seeing her short horror film, he saw in it enormous box-office potential and a chance to restart his career, going down because of young creators and rapidly changing audience preferences.
The girl gets her first "big advance", enthusiastically prepares to shoot, but shortly before the start of the project she gets cheated, replaced by a more well-known in Los Angeles music video maker, and she, with the support of a local witch decides to take revenge on her abusers.
However, all magic requires sacrifice and the girl is in for a living hell with cannibals, ghosts and (suddenly) kittens.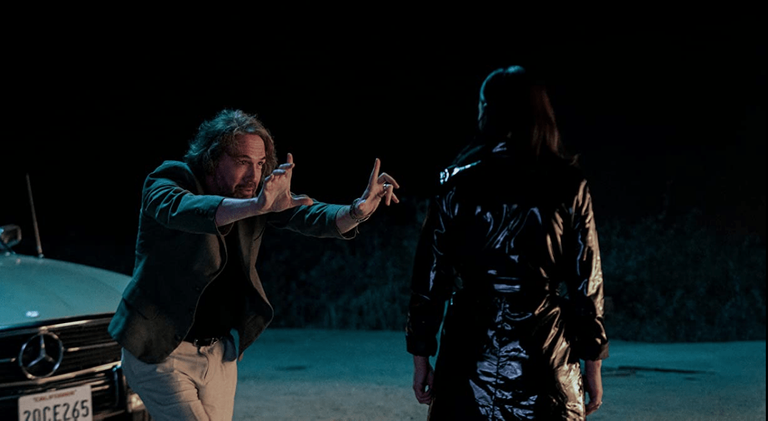 source
In short, it looks like David Lynch, Nicholas Winding Refn and David Cronenberg met in a quiet bar in California and decided to make a movie together. But the amount of alcohol was crucial and as they discussed it, the two directors got very drunk and completely lost their sense of proportion. And Nick Antosca, who was working on "Hannibal" besides "Channel Zero", happened to be nearby and recorded everything he heard in his notebook...
In reality, of course, there was no such thing, but references to the work of the aforementioned stars begin literally from the very first minutes. A drive along the night highway, palm trees, bright neon, and as you move along the storyline, the surrealistic narrative increasingly adds suspense and elements of body-horror, making the show a truly frightening genre cocktail in which even sex with genitals in very unexpected places looks natural.

source
Of course, the centerpiece of the show is Rosa Salazar, familiar to many from the eye-rolling Alita in the movie version of the cult anime, and she looks simply gorgeous. Temperamental, ambitious girl, with her injuries and "skeletons in the closet" (or rather, in the trunk, as her character lived in a car before moving to Los Angeles), obsessed with creativity and infinitely in love with cinema, for eight episodes of the show goes through all the circles of hell, periodically spewing kittens and moving from obsession with revenge to remorse and played it very cool. At least her fear is easy to believe, as is her "prickly" reaction to those around her or her paranoia.
Naturally, only weird movie fans should recommend this show, and I think Brand New Cherry Flavor perfectly complements Lynch's "Mulholland Drive" and Refn's "Neon Demon," looking "on the other side of the Dream Factory and finding a lot of creepy secrets there.
8 out of 10

@NoiseCash | Source in Russian | @Twitter

---
---