The Covenant [ES-EN]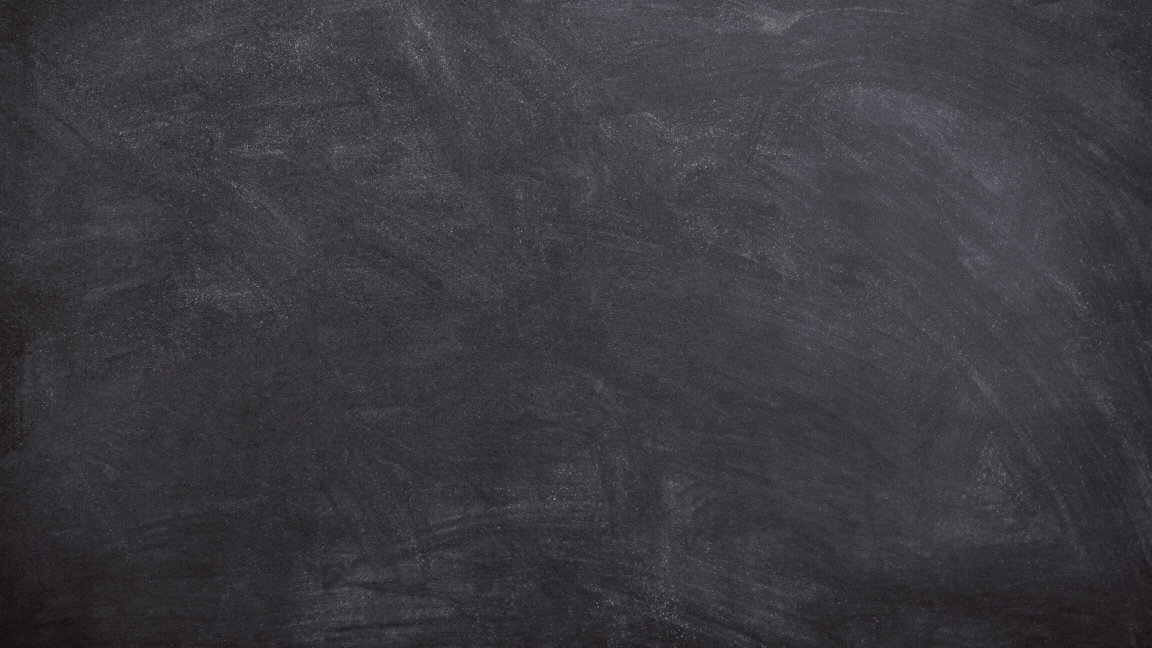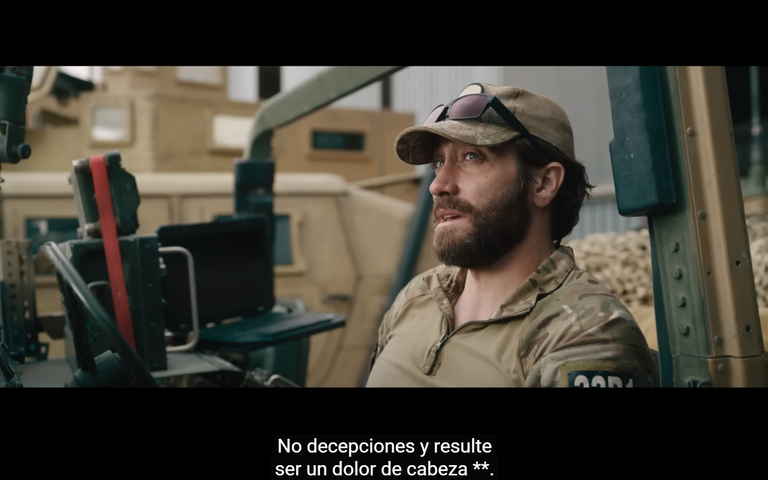 Hola hola, espero se encuentren muy bien, ayer fue un domingo de películas y la verdad quede súper sorprendido, ya que tenía rato que no escogía una que no fuera anime (porque ya muchos saben que soy team Anime) y fuera buena (Tengo mal ojo para eso, jajajaja). Me dormí tarde viéndola (5:30 AM aproximadamente, jajajaja), solo dire que valió cada uno de los minutos que me desvele viéndola, les contaré un poco y espero no hacer algún espóiler importante.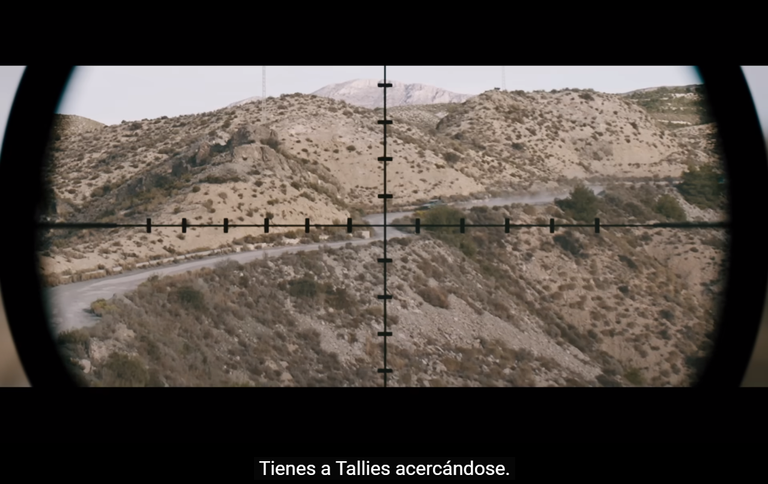 Para dar el motivo por el cual me intereso esta película, fue porque me puse a buscar que había salido en el 2023 y cuando vi la portada de este film y vi a Jake Gyllenhaal, pensé "debe ser buena", porque es el recuerdo que tengo de otras películas que he visto de él (no recuerdo cuáles). La verdad, como lo dije antes, fue muy buena, la historia se me hizo interesante, porque no es esa típica de guerra, donde tienen que ir a matar a un enemigo, en eso acaban con medio país… y hacen todo lo posible por encontrarlo, es mucho más profundo que eso.
Solo con el nombre "El pacto", ya me había dejado creyendo que podría pasar, y paso a paso, la trama me fue atrapando, ya que me sentí identificado, porque sentí que más allá de un simple pacto moral, existía la lealtad incondicional, por un lado, y un sentimiento de deuda por el otro. Esto, unido a un escenario de guerra, hace ver y sentir la vida de otra forma, que dejamos pasar por alto.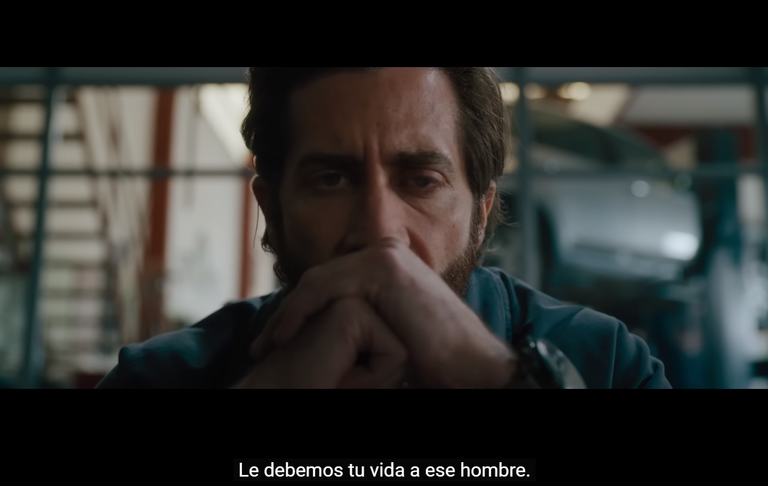 El ver y sentir cada emoción de los actores principales, era algo abrumador, ya que se podía sentir su frustración. La psicología detrás de cada personaje se me hizo muy vivida, ese sentimiento de suponer que nunca se va a terminar el calvario que están viviendo, me gusto la forma como lo expresaron, cada uno de una forma diferente, pero al final recibiendo todo el beneficio que jamás imaginaron que podía pasar.
Hablando de otros aspectos de la película, como su banda sonora, hicieron un buen trabajo, en los momentos más críticos, aunque solo siendo música instrumental, te sumergía en el problema que estaba sucediendo. Recuerdo en una parte, que me puse a pensar "Respira que esto es una película, no es algo real" (bueno, toco respirar y tomar agua, para seguir viendo).

Como se pudieron dar cuenta, para mí fue una gran película, le doy un 9.5/10, la recomiendo si les gustan las películas con temática de guerra, aunque no hay tantos enfrentamientos, los que se logran ver, tienen buena acción.
Un abrazo a todos y gracias por leerme, si ya vieron esta película, me cuentan que les pareció en los comentarios, no vemos en la próxima.

---

I N G L E S -- I N G L E S

---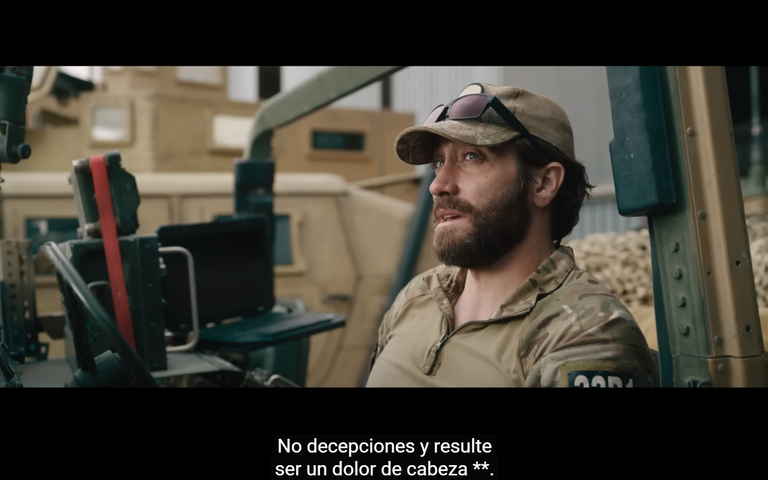 Hello hello, I hope you are very well, yesterday was a movie Sunday and the truth was super surprised, because I had a while that I did not choose one that was not anime (because many already know that I am team Anime) and was good (I have a bad eye for that, hahahaha). I slept late watching it (5:30 AM approximately, hahahaha), I'll just say that it was worth every single minute I stayed awake watching it, I'll tell you a little bit and I hope I don't make any important spoiler.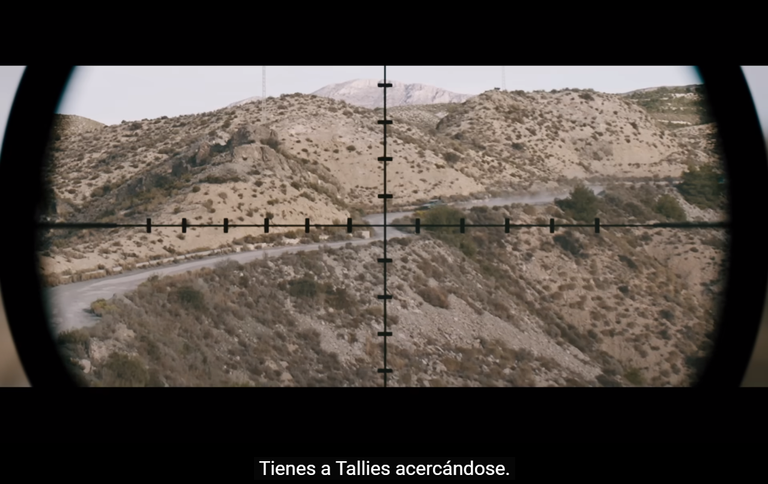 To give you the reason why I was interested in this movie, it was because I started to look up that it came out in 2023 and when I saw the cover of this film and saw Jake Gyllenhaal, I thought "it must be good", because it is the memory I have of other movies I have seen of him (I don't remember which ones). The truth, as I said before, it was very good, the story was interesting to me, because it is not the typical war one, where they have to go to kill an enemy, in that they end up with half the country... and they do everything possible to find him, it is much deeper than that.
Just with the name "The Pact", I had already left believing that it could happen, and step by step, the plot caught me, because I felt identified, because I felt that beyond a simple moral pact, there was unconditional loyalty, on the one hand, and a feeling of debt on the other. This, coupled with a war scenario, makes you see and feel life in another way, which we overlook.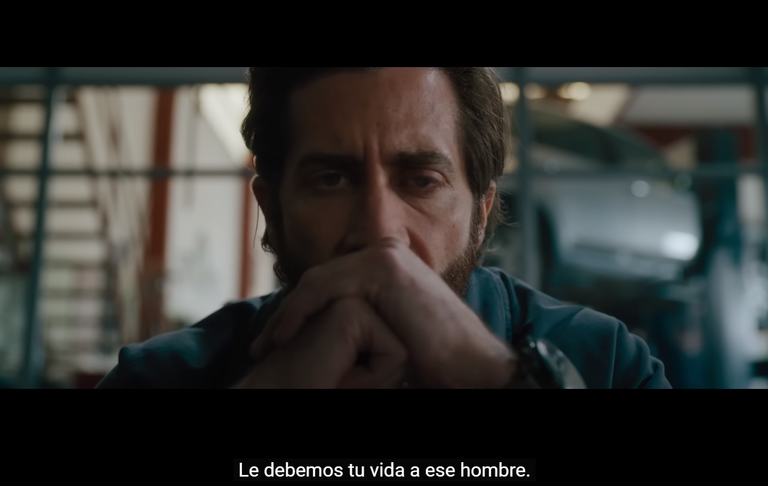 Seeing and feeling every emotion of the main actors, was overwhelming, as you could feel their frustration. The psychology behind each character was very vivid to me, that feeling of supposing that the ordeal they are going through will never end, I liked the way they expressed it, each one in a different way, but in the end receiving all the benefit they never imagined could happen.
Talking about other aspects of the movie, like the soundtrack, they did a good job, in the most critical moments, even though it was only instrumental music, it immersed you in the problem that was happening. I remember in one part, I started to think "Breathe, this is a movie, it's not something real" (well, I had to breathe and drink water, to keep watching).

As you could see, for me it was a great movie, I give it a 9.5/10, I recommend it if you like movies with war themes, although there are not so many clashes, the ones you get to see, have good action.
A hug to everyone and thanks for reading me, if you have already seen this movie, tell me what you thought in the comments, see you in the next one.


---
---

Translated
Separadores
Fuente Portada
Imagenes Tomadas Del Tráiler
Banner - CCExpres

---
---
---