Minions: The Rise of Gru Review (No Spoiler) - La critique de LES MINIONS 2 Il était une fois Gru (Sans Spoil) [EN/FR]
The yellow little blockheads are back in action along with their villainous child boss Gru in "Minions: The Rise of Gru" movie, which is roughly a sequel to 2015 Minions and a prequel to 'Despicable Me' series.
This new movie is filled with usual frantic antics, silliness, gibberish goobers, and acts of pure madness. The little henchmen of Gru known as minions have once again proved that they are no stupidest than any other being in the world.
The storyline is pretty straightforward and there is always some idiosyncratic fun to be found in every new scene of the movie. It can be said that while watching the movie, your tummy might get some laughter-induced pain.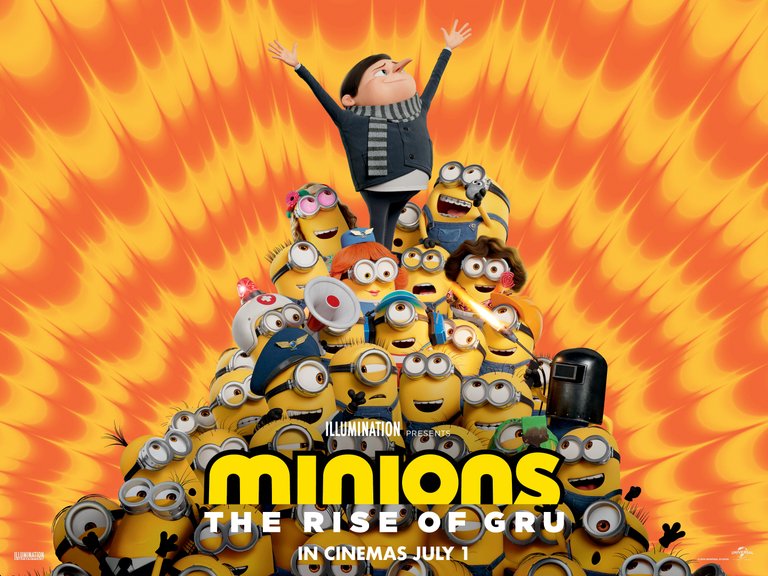 Source: Wallpapersafari.com
Animation
The character graphics and animation works are done by "Illumination Studios Paris", so we can say that this sequel is completely a made-in-France product.
The animations are pretty stunning and the graphics are quite vibrant. The characters are made to perfection and they look quite natural in the movie. Each character's expressions contain a balanced amount of sentiments, attitude, and funniness.
Trailer and Synopsis
This is the trailer released by 'Illumination Studios' on YouTube and tells us a short version of the plot to feel the movie's craziness and silly nature of the characters.
Since it is Gru's dream to become a super villain, which leads him to drop his resume for a job opening at "Vicious 6", a group of famous vile villains who wanted to fill a vacant position of a villain who could aid them in one of their nefarious schemes.
During the interview he was asked to prove his villainous skills, so he stole a precious stone and ran away from their hideout then there happened a scuffle between Vicious 6 and Gru & his minions, although Gru and his minions successfully fled to their home.
Next, when Gru asked his minions to hand over him the stone medallion, the little minions told him that he had traded the medallion with a boy for a 2-eyed rock.
That's just a peak into the storyline that what we saw in the trailer, you may watch the movie and find out more about it.
Characters and Voiceovers
The movie is indeed packed with so many interesting characters, but major voiceovers are given by:
Gru (Steve Carrel) has always had a quirky and nasal voice.
Jean Clawed (Jean-Claude Van Damme) a sidekick with a crab claw.
Belle Bottom (Taraji P. Henson) is the interim lead of Vicious 6.
Svengeance (Dolph Lundgren) uses spiked costumes and roller skates.
Strong Hold (Danny Trejo) is a dominant muscled character.
Lucy Lawless (Nun-Chuck) is a nun with nunchaku.
Wild Knuckles (Alan Arkins) is very old but very agile also.
Master Chow (Michelle Yeoh) is a master of Kung Fu and an acupuncturist.
Marlena Gru (Julie Andrews) is the old lady mother of Felonious Gru.
Bob The Minion and other minions (Pierre Coffin) is the French animator and cute voice behind most of the minions.
The best voice is from none other than Pierre Coffin, whose accent feels Spanish but the words are a mixture of many popular European languages, obviously, the Spanish words seem quite dominant in conversations of minions.
Final Thoughts
The story revolves around the minions and their audacious & stupid acts that may cause Gru to find more troubles than a peaceful felonious life. There are moments when Gru becomes irritated with minions, but they don't seem to leave their stupidity behind, they are always making things spoiled and causing disturbances.
The viewer may find some scenes very touchy and adorable, while most of the movie will take you on a thrilling ride combined with lots of laughter, blatant fight scenes, magical moments, and tons of adventures.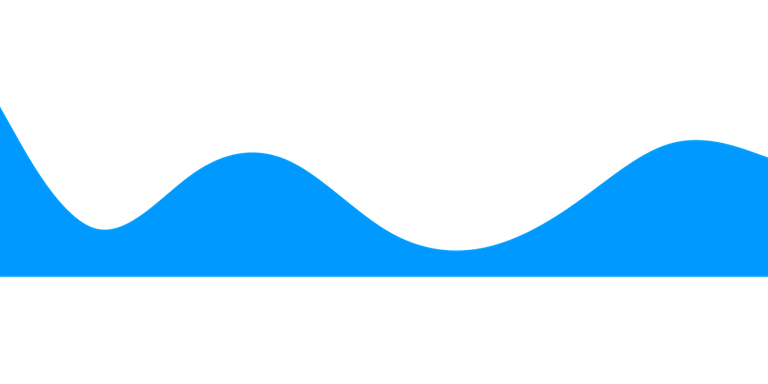 Version Français
LES MINIONS 2 Il était une fois Gru
La critique de LES MINIONS 2 Il était une fois Gru (Sans Spoil)
Les petits blockheads jaunes sont de retour en action avec leur méchant chef d'enfant Gru dans le film « Les Minions 2 Il était une fois Gru », qui est à peu près une suite des Minions de 2015 et une préquelle de la série « Despicable Me ».
Ce nouveau film est rempli de pitreries frénétiques habituelles, de bêtises, de goobers charabia et d'actes de pure folie. Les petits sbires de Gru connus sous le nom de Minions ont une fois de plus prouvé qu'ils ne sont pas plus stupides que n'importe quel autre être dans le monde.
L'histoire est assez simple et il y a toujours un peu de plaisir idiosyncratique à trouver dans chaque nouvelle scène du film. On peut dire que lorsque vous regardez le film, votre ventre peut ressentir une douleur induite par le rire.
Animation
Les graphismes des personnages et les travaux d'animation sont réalisés par « Illumination Studios Paris », on peut donc dire que cette suite est entièrement créée en France.
Les animations sont assez époustouflantes et les graphismes sont assez vibrants. Les personnages sont faits à la perfection et ils ont l'air tout à fait naturel dans le film. Les expressions de chaque personnage contiennent une quantité équilibrée de sentiments, d'attitude et de drôlerie.
Bande-annonce et Synopsis
Ceci est la bande-annonce publiée par 'Illumination Studios' sur YouTube et nous raconte une version courte de l'intrigue pour ressentir la folie du film et la nature stupide des personnages.
Puisque c'est le rêve de Gru de devenir un super méchant, ce qui l'amène à laisser tomber son CV pour une offre d'emploi chez « Vicious 6 », un groupe de méchants vils célèbres qui voulaient combler un poste vacant de méchant qui pourrait les aider dans l'un de leurs plans infâmes.
Au cours de l'interview, on lui a demandé de prouver ses talents de méchant, alors il a volé une pierre précieuse et s'est enfui de leur cachette, puis il s'est produit une bagarre entre Vicious 6 et Gru & ses Minions, bien que Gru et ses Minions se soient enfuis avec succès chez eux.
Ensuite, lorsque Gru a demandé à ses Minions de lui remettre le médaillon de pierre, le petit Minion lui a dit qu'il avait échangé le médaillon avec un garçon contre un rocher à 2 yeux.
Ce n'est qu'un sommet dans l'histoire que ce que nous avons vu dans la bande-annonce, vous pouvez regarder le film et en savoir plus à ce sujet.
Personnages et Voix off
Le film regorge en effet de personnages intéressants, mais les principales voix off sont données par:
Gru (Gad Elmaleh/Gilbert Lachance ) a toujours eu une voix excentrique et nasale.
Jean-Claude (Bastian Baker) un acolyte avec une griffe de crabe.
Belle Bombe (Claudia Tagbo) est le leader intérimaire de Vicious 6.
Svengeance (Dolph Lundgren) utilise des costumes à pointes et des patins à roulettes.
Stronghold (Danny Trejo) est un personnage musclé dominant.
Nonne-Chaku (Laurence Badie) est une nonne avec nunchaku.
Will Karnage (Gérard Darmon) est très vieux mais très agile aussi.
Madame Chow (Michelle Yeoh) est un maître de Kung Fu et un acupuncteur.
Marlena Gru (Frédérique Cantrel) est la vieille dame mère de Felonious Gru.
Bob The Minion et autres sbires (Pierre Coffin) est l'animateur Français et la voix mignonne derrière la plupart des Minions.
La meilleure voix vient de nul autre que Pierre Coffin, dont l'accent est espagnol mais les mots sont un mélange de nombreuses langues européennes populaires, évidemment, les mots espagnols semblent assez dominants dans les conversations de Minions.
Réflexions Finales
L'histoire tourne autour des Minions et de leurs actes audacieux et stupides qui peuvent amener Gru à trouver plus de problèmes qu'une vie criminelle paisible. Il y a des moments où Gru s'irrite avec les Minions, mais ils ne semblent pas laisser leur stupidité derrière eux, ils gâchent toujours les choses et causent des perturbations.
Le spectateur peut trouver certaines scènes très délicates et adorables, tandis que la plupart du film vous emmènera dans une balade palpitante combinée à beaucoup de rires, des scènes de combat flagrantes, des moments magiques et des tonnes d'aventures.
---
Author/Auteur: EmaxisOnline
Videos Source: YouTube
Illuminiation Studeios Channel and FilmsActu
Translated with Bing
Ocean Wave Page Divider Source
---
---