🐟Fish -n- Chips
It's been a few years since @papacrusher and I went fishing. He and a few others came up a little early for The Block Party and so I made it a point to chill and add a few files to the memory banks. The last time we went was down in Georgia for a meetup I had arranged several years ago. I don't even remember the name of the river, but I do remember nothing wanted to bite, even when I dropped lures on their frig'n heads!!
That was the first spot I took the #cine master and #bro badass to. It was a spot above the waterfalls of Burgess Falls State Park. Gorgeous place, really. I took @ambiguity and @lunamoon there yesterday in fact, for a little sightseeing. In his post, he has some way better pictures. After catching nothing but a little sun, we decided to move to another area.
We hopped in my truck and drove about 30 minutes over to where I always catch something. The locals call it 'Duck Pond' because of all the water foul that inhabit the area. It's where @lunamoon caught her first catfish! But today, the heat decided to open a can of kill you with kindness and we didn't make it much before 45 minutes and had to call it quits. Another time my man, another time.
That evening, we grouped up with @davedickeyyall and @bethvalverde for a good Southern grub fest. I took them to my favorite spot called 'Crawdaddy's'. I have a lot of history with this place. Especially recently since it burned down a few years ago. The renovations are looking good in here though! And the food? Maybe they can tell ya in the comments.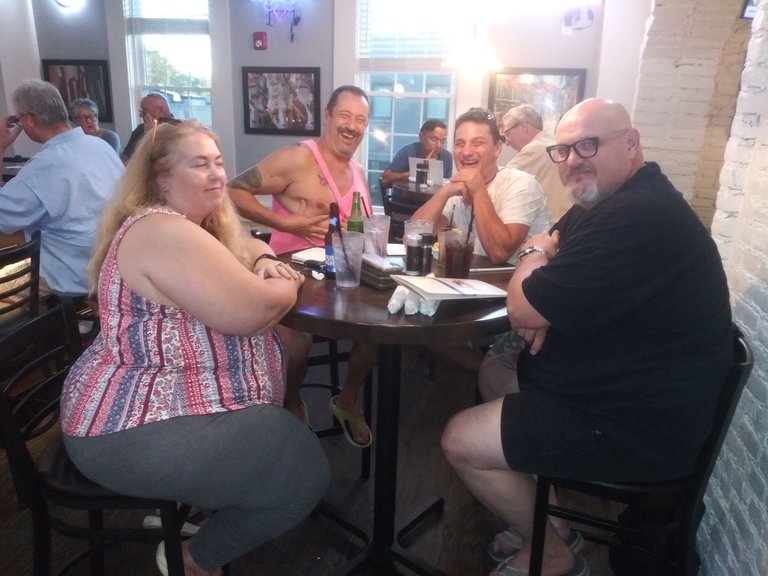 Wait, what the fuck was that? Rewind that one. Did you see it? It totally deserves an instant replay. I think there may have been a little more than just a side a boob on the playing field.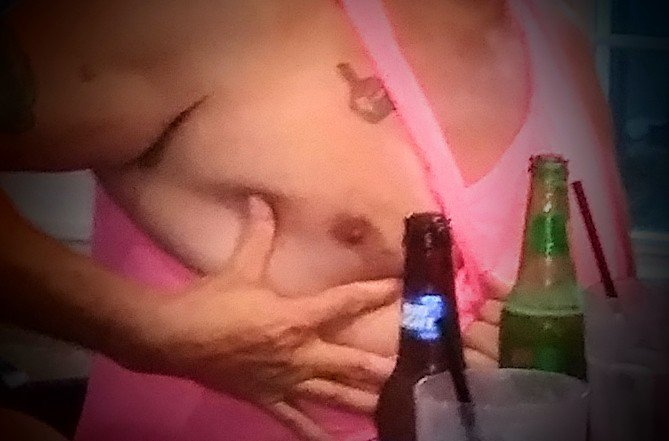 Best dessert ever! Bwahahhaaa! Was a good meal with good peeps as we looked ahead to The Block Party II and made a few giggly memories. Glad that people can be themselves because shit, if you don't know by now, you better REMEMBER TO BE YOU! I always am, even while cussing out Poseidon for the lack of fish bites.
Official Witness Representing:
that other shit




Is Voting #WITNESSES difficult?
Let me do it for you!
Set Witty as your --->PROXY VOTER!<---


---
---