Day Shift || Movie Review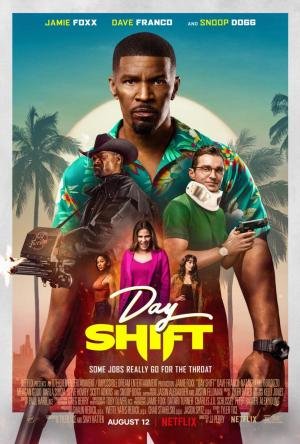 In Hollywood, there are lots of Vampire action films that some of which were disappointing to watch while others were exhilarating to watch but all vampire movies were all done with the legendary standard of Wesley Snipes' Blade Trilogy. Now, I would not classify Day Shift as a normal action vampire movie because it was all fun from the beginning till the end. Talking about vampire films, viewers always expect them to be intense, serious, bloody, and packed with action, but Day Shift is a vampire movie that contains all these with a touch of comedy.
Day Shift is an American action comedy movie that was distributed by Netflix and released on August 12, 2022. The movie was produced by Jason Spitz, Chad Stahelski, Yvette Yates Redick, and Shaun Redick with Jamie Foxx as the lead actor. Other actors that were featured are Snoop Dogg, Meagan Good, Dave Franco, and other actors that might be familiar to you.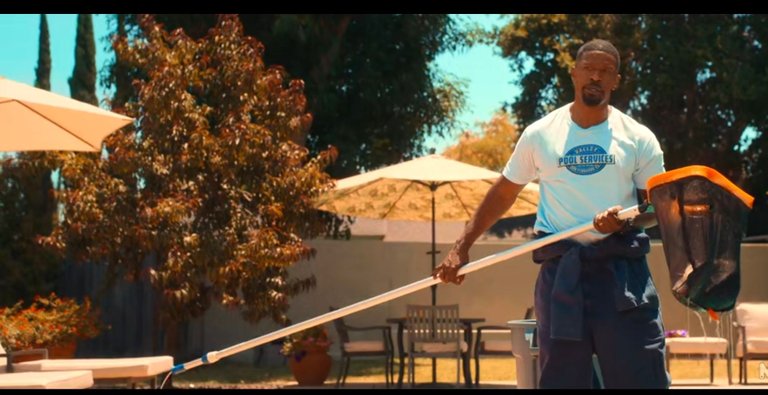 Day Shift is about a working-class man who works as a pool cleaner to provide for his daughter and his wife but it happens to be that he is living a secret life as a vampire hunter. The movie started with horrific scenes when Jamie Foxx (Bud Jablonski), a pool cleaner goes to clean a pool he was required to. Then he sees a man leaving the house where he's working and gears up as a vampire hunter as he breaks into the house quietly. Searching for vampires, he sets a sliver string trap on the door and continues with his search. He then encounters an old woman who he had a lengthy and intense fight with. He kills her and then the man he saw leaving came back only to be killed by Bud's silver string trap. After killing both vampires, he removes their fangs which are worth a fortune.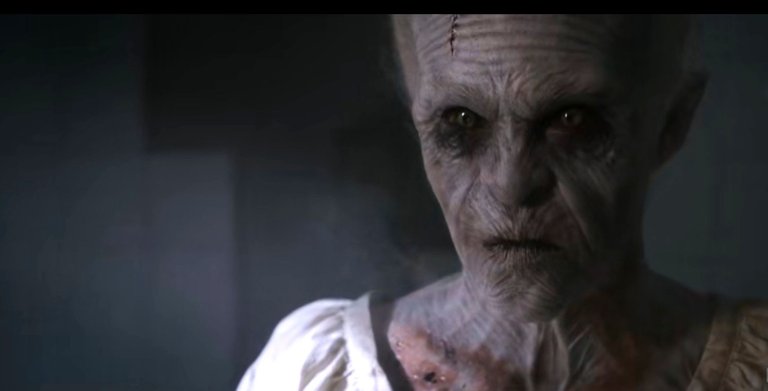 Bud is happy with his successful freelance hunt until he learns that Jocelyn wants to move to Florida with his daughter since he wasn't meeting their needs as he was supposed to. So with these new developments, Bud calls on his old-time friend, Big (Snoop Dogg) from back when he was in the Vampire Hunter Union to come to his aid and help him find a way back to The Union. Ralph the boss of The Union at that time didn't agree because of Bud's unorthodox way of hunting which was why he was kicked out of The Union. Big convinced Ralph to give Bud another chance to prove himself.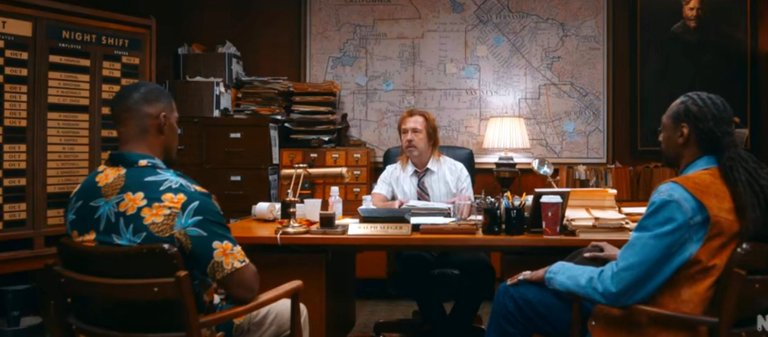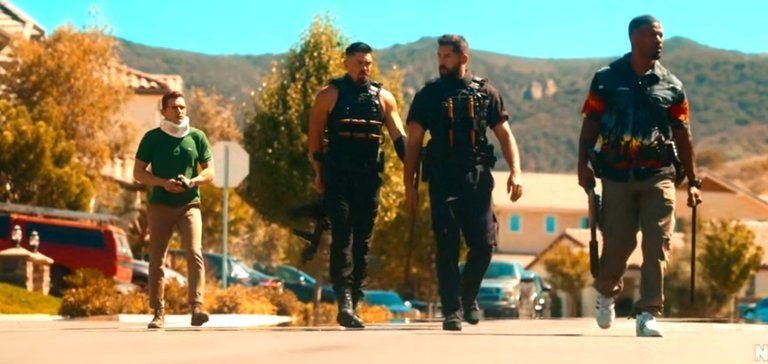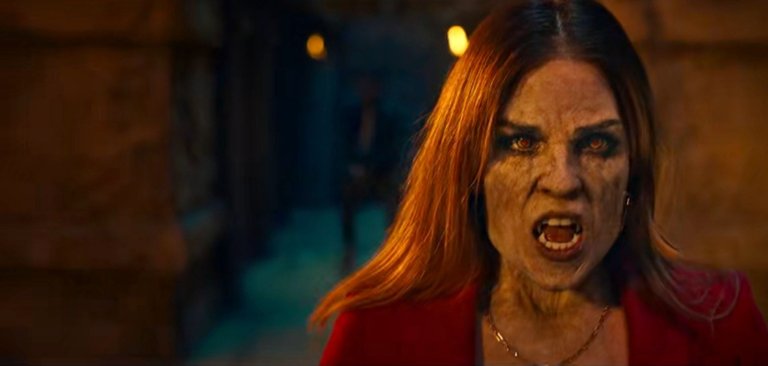 So Bud was asked to work the Day Shift if he wanted to be back in the game. As he starts his shifts, Bud encounters an enemy of his own making, a powerful vampire who is hell-bent on making Bud pay for killing her daughter. Will Bud fight for his family?
My Opinion About The Movie
Like I said at the beginning of this post, this movie is not a normal vampire action movie and I would consider this movie a vampire movie to watch when you want to relax and have a good laugh. I would suggest this movie if you love action-comedy genres. What I appreciate about the movie is how the Vampires were portrayed and categorized into different classes, types, and species. Also, the killing of vampires was brutal and intense yet so satisfying to watch. A flaw I can point out is, that the vampires were portrayed as weak that a human could toss them around like lightweight objects. Not all of them had superspeed, and their age was baby ages in terms of Vampire life span.
Let's talk about the dialogue of the movie I will say this movie was not well dialogue and we all know who is to blame for this, the scriptwriter and the director. Though the director did a fantastic job no doubt as they say there is no perfection except a little perfection with flaws. Some scenes in the movie were misplaced and not arranged well to give a deep understanding to the viewers. But the action sequences are well arranged and placed which is what keeps viewers compelled to continue watching the movie.
Talking about the actors, Jamie and Snoop Dogg performed well but the Nazarian Brothers were my favorite though their appearance in the movie was short. I enjoyed their scenes a lot. The character that pissed me off was Dave Franco... I don't know why I don't like his movies. If he was the lead character in this movie, I wouldn't have watched it. So I had to endure seeing his face in the movie. Also, I loved how Jamie kept it real, and authentic, his mannerisms were just it and he did a fantastic job.
The graphics, effects, stunts, and editing made this movie stand out. It made a difference and gave a new outlook that the viewers are not used to. This movie is a good watch but will be forgotten. Though I feel it had the potential to be a blockbuster people will talk about the dialogue's misplacements that made the movie vague, confusing, and bland. With all these flaws, it is still a good movie that will give you a good laugh and get you hooked from the beginning till the end. Rating this movie, I will give it a 7 out of 10. If you haven't watched it and you want to have a good laugh, then this movie is for you. Happy watching.

All images above are from the movie screenshots
Poster image source
Thank you for visiting my blog 🤗
---
---