Quiet Place I (2018) || Movie Review.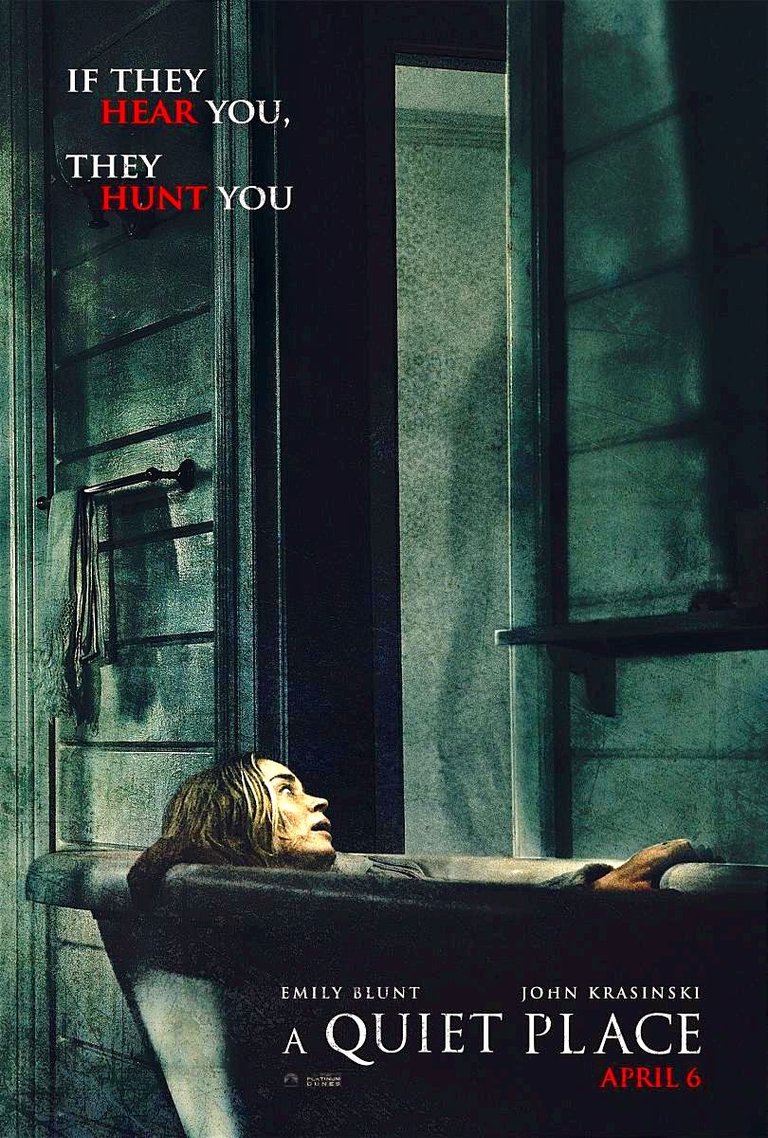 This movie has been on my list of movies to be watched before the end of this year. If you love watching movies, you must have this kind of list or some sort of watchlist stacked with movies you want to watch. Now, we all know this kind of list doesn't have an end. Just like the list book lovers have too. It's the same thing. I have read many reviews about this movie here on this platform and a lot of people have recommended it to me. So, over the weekend I decided, it was time to watch it, haha.
When I first started watching this movie, I thought I streamed the wrong copy because I heard nothing, no dialogues, no sound except for a family communicating through Sign language and also there were no subtitles to know what they were actually saying. I said to myself, "there we go again! Why me?" I almost gave up on watching it but I stayed because of Emily Blunt. I was eager to see her performance in this movie and plus, it's been so long since I have seen her movies. I like her a lot and she is one of my favorite actresses. I watched this movie with so much concentration because I was trying to understand their dialogues and at the same time enjoy the movie. It was stressful.
'A Quiet Place' is an intense post-apocalyptic science fiction horror movie that was distributed by Paramount Pictures. It was directed by John Krasinski and written by Scott Beck, Bryan Woods and Krasinski too. The story of the film centers around a small family trying to stay alive in a post-apocalyptic world that is inhabited by blind alien creatures that hear sounds acutely not matter the distance. It starred Emily Blunt, John Krasinski, Millicent Simmonds and Noah Jupe. This movie kept me on the edge of my seat. If anyone had interrupted me while watching it I would have snapped at the person.
Brief Synopsis.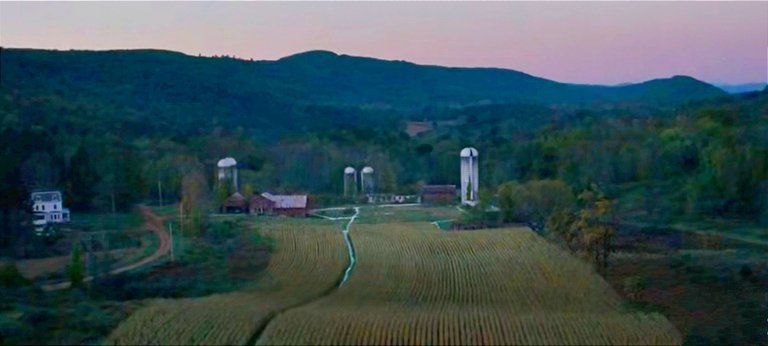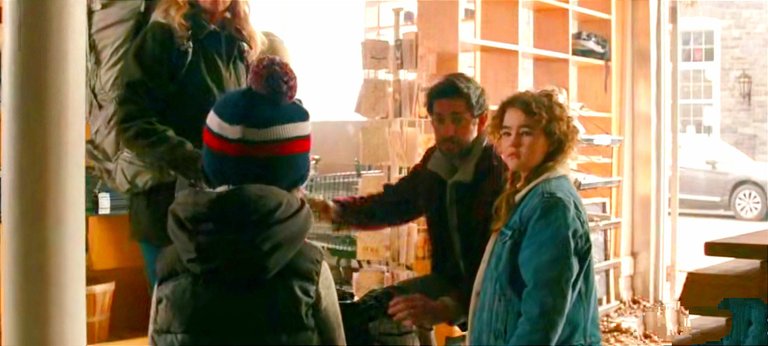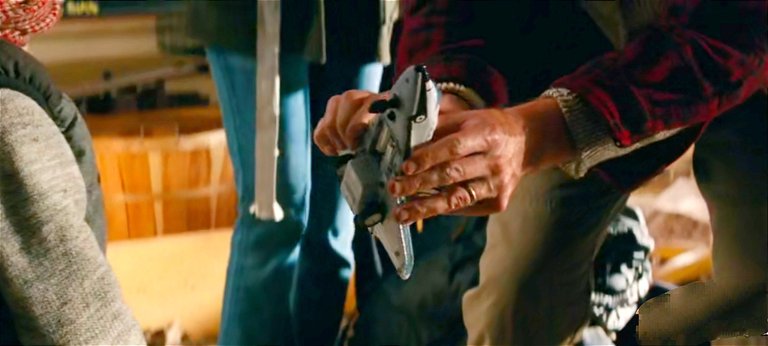 The Abbot family, a family of five, live in the middle of a forest in New York as most of the human population have been killed by a blind alien-like creatures that I think see through the vibration of noise or any kind of sound. They survived by doing their activities quietly, communicating with sign language, walking barefoot on soft sand that had been laid by their father (Lee). Needing supplies for their upkeep, they went to a nearby town's store to get their supplies. While they are there, their youngest child Beau, finds a toy that he was eager to take home but Lee takes away the toy and quietly explains why he couldn't have the toy.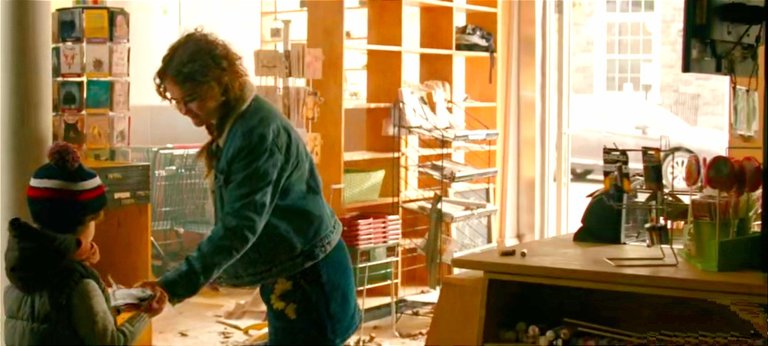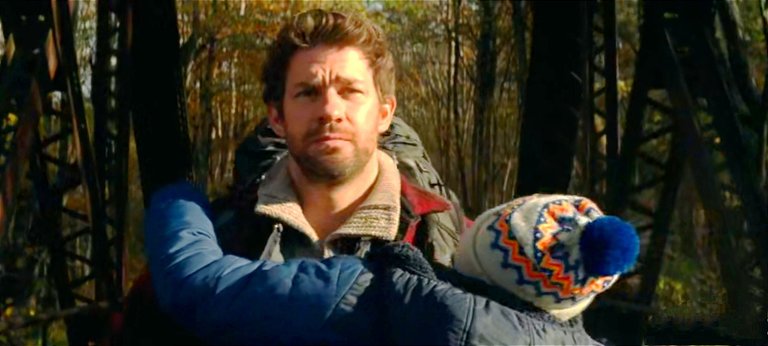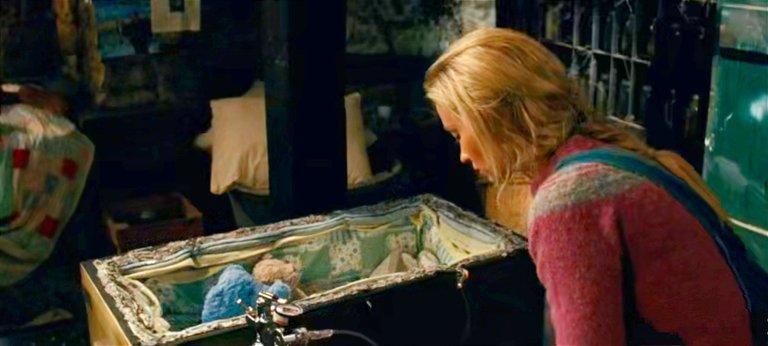 Unfortunately, as they were all leaving the store to go back home, Regan, their deaf daughter secretly gives him back the toy, but without its batteries. This scene was actually predictable because immediately I knew Beau would take the batteries along and he would be the one to end his family. However, that was not the case, because Beau gets killed by one of the creatures and I was like okay bye no more trouble. The scene was intense to watch because I was like why is it always the children to cause trouble?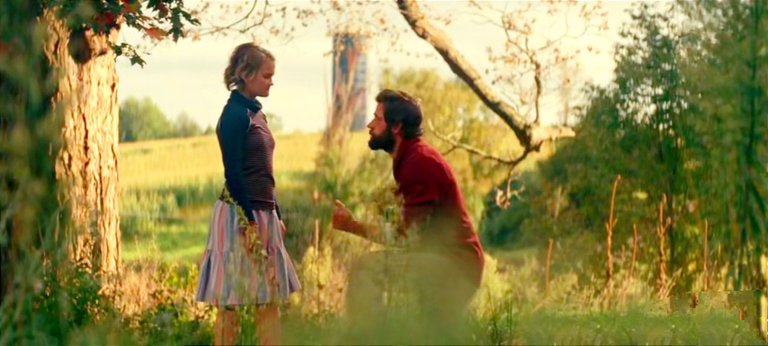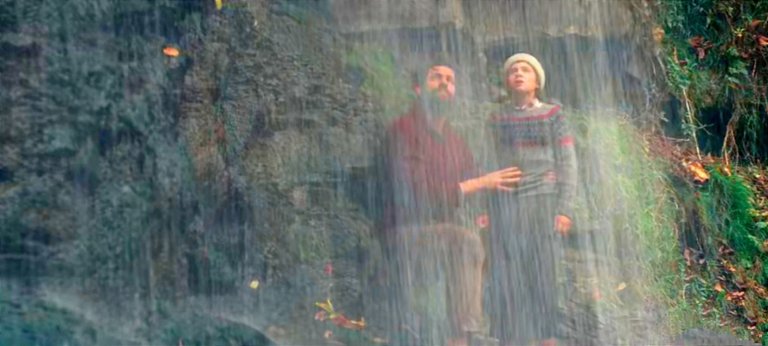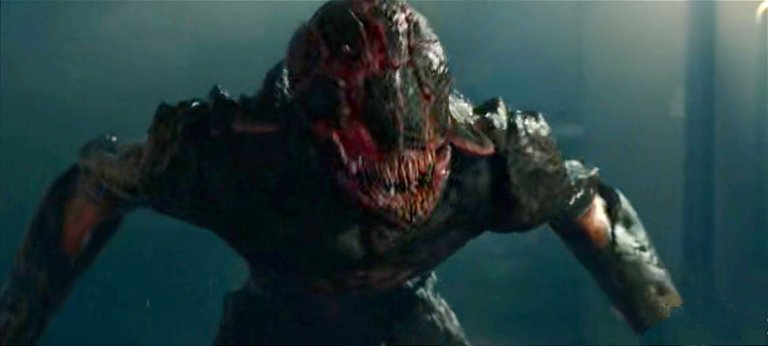 Fastwarded to a year later, The Abbot's family life went back to normal after the loss of their child. Now, Lee's wife, Evelyn (Emily) is heavily pregnant and the family are preparing for the coming of the newborn by creating a soundproof room, getting more supplies and all. Lee goes fishing with Marcus, their son. Regan pleads to go instead of Marcus but Lee says no. Angry, she storms back to the house, takes her backpack and leaves for Beau's grave. Not long after, Evelyn went into labor, in pain she accidentally smashed a photo frame when stepping on a nail which attracted a creature. Will she survive? How will she give birth to the child without a sound?
My Review And Rating.
I enjoyed watching this movie a lot. It was intense, gave me anxiety and at the same time it was gripping. This movie explored a whole new level of the horror genre. A fantastic concept from the writer. This movie made me realize how silence can be golden hahah, if you are a noise maker, you would last a day in this kind of world. I hate noise, I don't thrive well in a noisy environment hence why I might just survive in this kind of world. I will just say this, this movie gave me a nerve-wracking experience from the start to finish.
Some of the things I love about this movie is that it explores a lot. Like the base concept of this movie which is survival by silence, minimalistic settings, little dialogues, sound design, strong performances by the cast, creature designs and the themes. These are the things that I find spectacular about this movie.
The director did a fantastic job of putting this film together in a gripping and intense way. If you have serious anxiety, I would advise that you don't watch this movie. The scene arrangements were fantastic and I love the fact that we were kept in suspense of how everything started. It is part of the reason I stayed until the end of the movie. I was so curious about how the creature came to earth and how it all started.
I love how the storyline was told with minimal dialogues and still exploring themes like survival instinct, family bond, fear, grief, loss, parental sacrifice and above communication skills. The Cast were exceptional with their performances. They all acted in a convincing manner, like they were actually living the life for real. It was real. John Krasinski was amazing, he acted as a father who is smart, intelligent, creative and innovative. He was brave and made sure his family survived no matter what. He was indeed the leader of the family. If it were another man, that family wouldn't survive.
Emily Blunt was amazing as usual. She has never disappointed me. I loved her performance. She acted as a strong, smart, and courageous woman. Her acting was very convincing that I felt her pain, and struggle throughout the childbirth scene. Those scenes were suspenseful and intense!
The cinematography of this movie was good. The visuals were done well. The creature reveal was amazing and gripping. The camera work was fantastic because it concentrated on everything details of the characters, the settings, and the creature.
Rating this movie, I will give 8.5 out 10 stars. I enjoyed it, I liked it, it was realistic and it was entertaining. It was nice to see Emily Blunt do her thing again. If you haven't watched this movie yet like me, I suggest you go watch it soon. If you have seen it, how was your experience?


All images above are from the movie screenshots
Thank you for visiting and supporting my blog 🤗
---
---