Quiet Place II (2020) || Movie Review.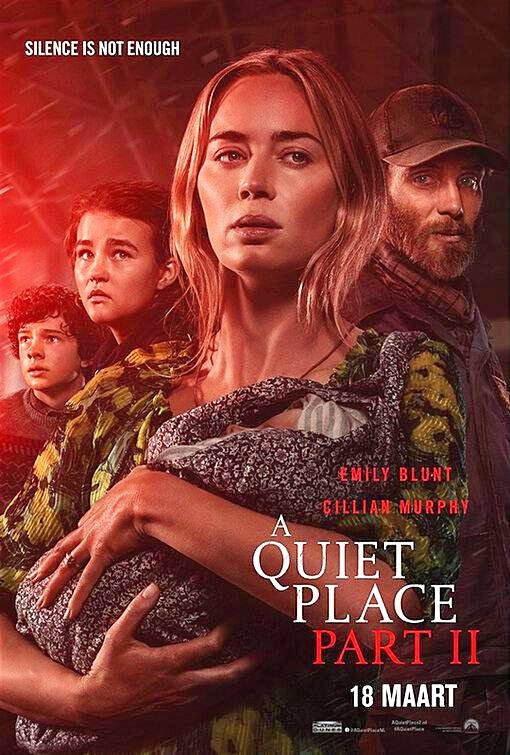 In 2018, John Krasinski explored a new level of the horror genre when he delivered a masterpiece film in survival horror. A few days ago, I saw 'Quiet Place I (2018)' and I was so impressed with the movie. It surprised me actually because I thought it was going to be another disappointing movie but it wasn't. Every scene of that movie was suspenseful and intense. For this second sequel, I was so anxious to watch it because of how the first sequel ended abruptly. Well this second sequel actually didn't really meet up my expectations but I enjoy watching it regardless as it manages to explore the tension and excitement to new heights.
'Quiet Place II' is a survival and post-apocalyptic horror film that was written and directed by John Krasinski. It is the second installment to the first film, 'A Quiet Place (2018)'. The story of this sequel revolves around the family from the initial sequel as they continue to thrive and survive regardless of their loss. It starred Emily Blunt, Cillian Murphy, Millicent Simmonds, Noah Jupe, Djimon Hounsou, Okieriete Onaodowan and John Krasinski.
Brief Summary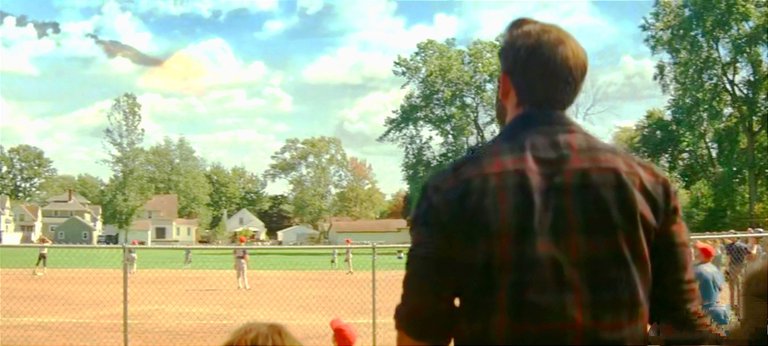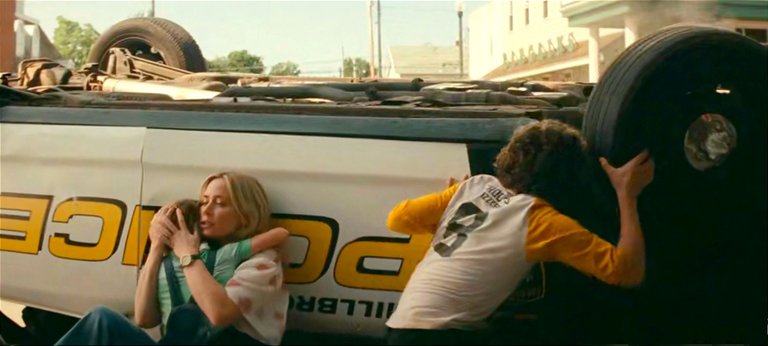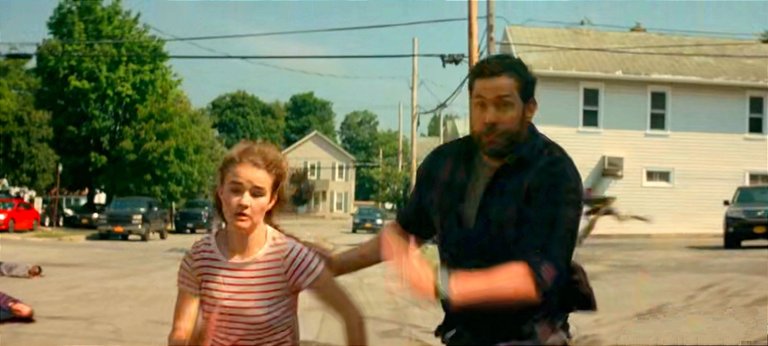 'Quiet Place II' starts right from where the first installment left off. Throwing us back into a post-apocalyptic world that is overrun by alien creatures that are blind but have acute hearing abilities. The Abbott family now have to survive alone after Lee Abbott sacrificed himself to save his children. So Evelyn has to lead the family to survive as they travel to find a safe place to live. With their home destroyed, Regan discovered that a high-frequency audio feedback makes the Allie creatures vulnerable and devise a means to broadcast such frequency from her hearing aid into the microphone as a means of defense against these creatures as they travel.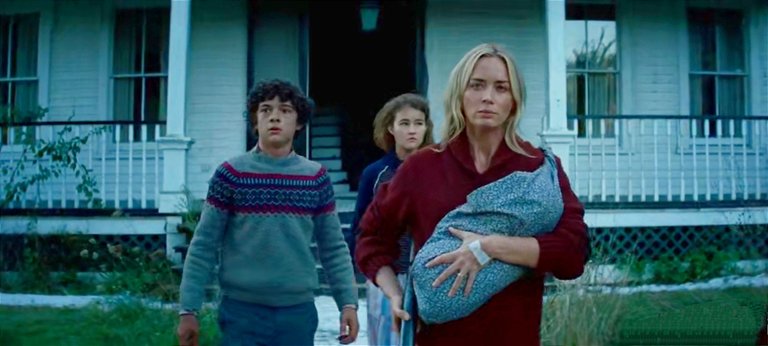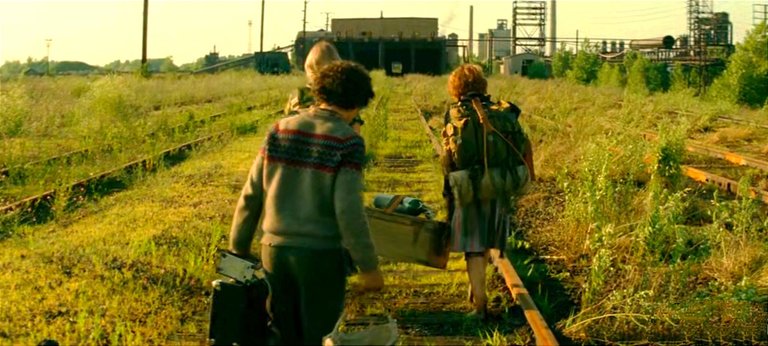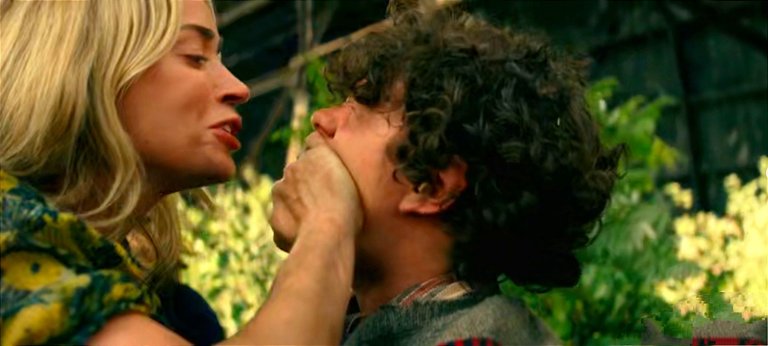 As the Abbot family travels with their newborn, they are attacked by the creature when Marcus steps on a trap and screams his lungs out from excruciating pain. Struggling to escape these creatures, they encounter an old friend, Emmett, who saves them and takes them to a sound proof underground. But then he gives them limited time to leave his underground because he has limited resources and he wasn't willing to help them regardless of Evelyn's plea.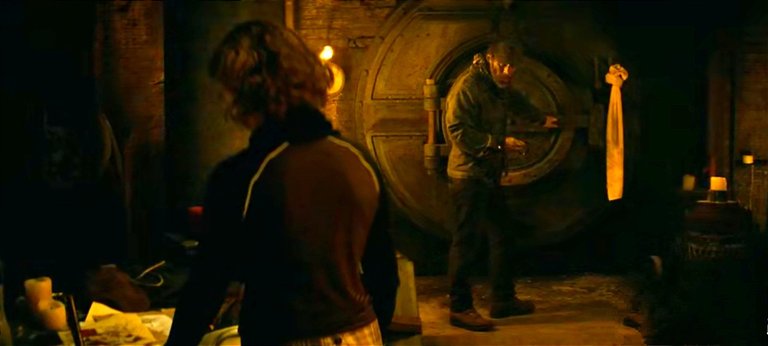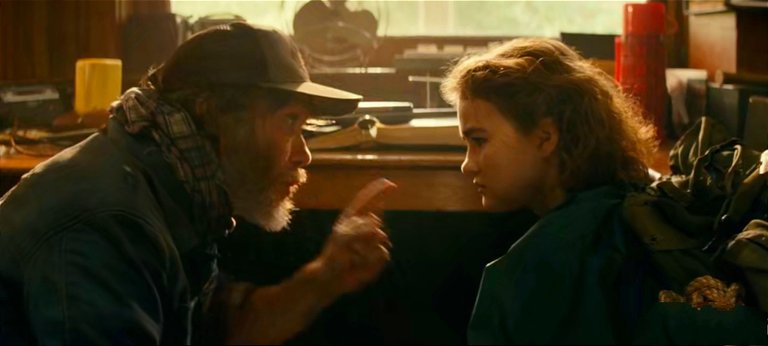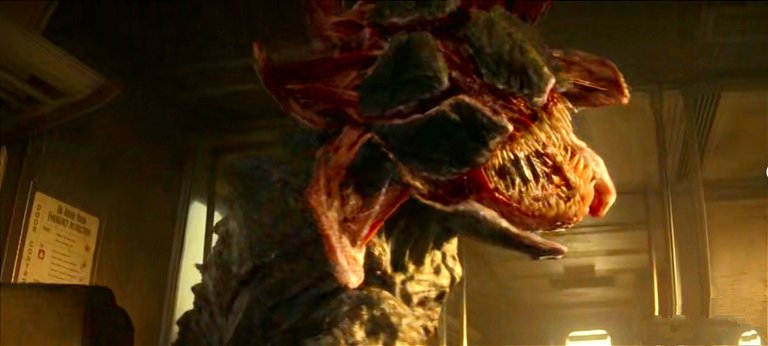 Marcus here a song, 'Beyond the sea' playing on the radio and Emmett tells them it's been playing non stop on the radio for the past 4 months. Later that night, Regan discovers that the song on the radio was actually a message conveyed by some people living on an island close by. Determined to find this island, Regan journeys towards the southeast to find a safe place for her family. Will she succeed?
My Review And Rating.
This movie was interesting like the first Installment but it didn't get to my level of expectations. Like I said in my previous review of the first installment that I was anxious to see how these alien creatures invade earth and where they came from but Krasinski with that aspect of the story to keep his viewers on edge and also looking forward to the next installment. Well, he did that successfully. So in this second installment he takes us right back to the beginning and how it all began. To me, I feel the aspect of this story was not well told, some details were missing, and the story was not explored well. I wish they delved much deeper into the origin of the alien creatures.
Regardless of the flaw I mentioned above, this installment still maintains a strong sense of urgency from beginning to the very end. Krasinski extends his imagination by exploring a possibility of mutation or infection by the humans that were attacked. But then, he holds off on some information which I see as potholes to the storyline of this installment. Though he maintains his meticulous details of each scene and characters which I find impressive. Krasinski did a fantastic job with this movie. The scene arrangements, dialogues settings, the CGI looking convincing, the kills (fast and solid), setting and the cinematography.
The Cast did a fantastic job with their roles but Cillian Murphy pissed me off at the beginning Hahah. Though I don't like him as an actor (that is why I didn't watch the PeakyBlinders series), I was impressed with his performance which was realistic and believable. All the characters did well as the zeal and passion for their roles was glaring. One thing that I find as a flaw in the aspect of the cast is that Emily Blunt was overshadowed when they went underground, we didn't get much of her, we didn't get to see her be the courageous mother who would do anything for her kids. I see this flaw as a mistake from Krasinski which I felt that he would have done better.
The sound editing of this installment was fantastic as the first one. We got to see more of the creatures in action than in the first installment. The setting of this installment got extended in terms of the island, lake and boats. The visuals were done well, the camera was amazing too. I didn't like the ending of this installment because it was predictable. I hope in the third installment changes will be made and the missing parts in this sequel will be explained and filled.
Rating this movie, I will give it 7 out of 10 stars. It was entertaining and interesting regardless of some of the flaws I pointed out. It was fast-paced, suspenseful, intense and gripping. If you haven't seen the Quiet Place franchise yet, I urge you to watch it and have fun with it. Have seen, what is your take on the second installment?


All images above are from the movie screenshots
Thank you for visiting and supporting my blog 🤗
---
---