Ruby Rose's Movie Review||Stowaway (2022)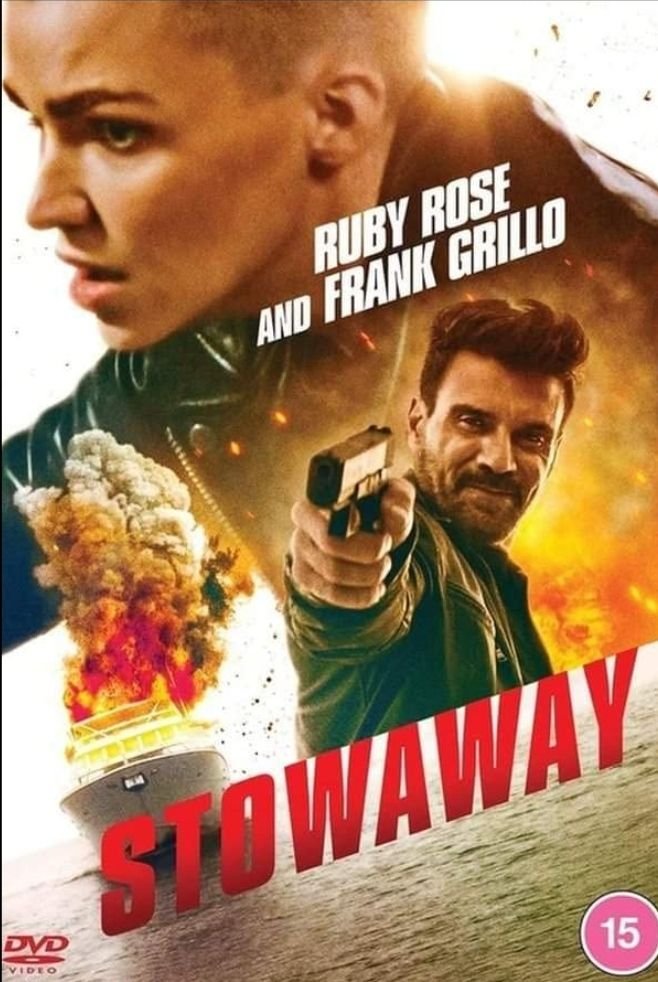 Stowaway is an American thriller movie starring Ruby Rose as the lead actress. It was released on August 5, 2022, with Volition Media Partners as one of the production companies. This movie revolves around Bella (Ruby Rose) who fights for her life when three men steal her luxury yacht for their own bad hidden agenda. This movie was directed by Declan Whitebloom and written by Ian Hayden. Stowaway casts are Ruby Rose, Frank Grillo, Patrick Schwarzenegger, Luis Da Silva Jr, Major Dodge, and other notable actors that may be familiar to you.
I watched this movie because of Ruby Rose but at the end of the movie, I feel a great cast can't overcome an uninspiring script and it failed to convince its viewers as a sea-bound thriller. I fell in love with Ruby Rose when she acted alongside Keanu Reeves in John Wick: Chapter 2 (2017) and ever since I have always been hungry for her movies. Some of her movies that I enjoyed watching were; The Doorman, SAS: Red Notice, XXX: Return of Xander Cage, and Resident Evil: The Final Chapter. If you have watched any of these movies you know the reason why I love her.
Little Synopsis Of The Movie.
Stowaway is a sea-bound thriller movie that started with a video clip of Bella's adventure with her father at a beach where she got a gold necklace from her father. Fast forwarded to five years later when Bella was arrested with her male friends for vehicle theft, driving without a license, and shoplifting. Fast forward to twelve years later, Bella is all grown up and struggling with life, but then gets a call from Messer (Frank Grillo), her father's best friend and partner, when they were in the army that her father had died. Her father left a yacht in her name, so Messer invited Bella over to come to claim the yacht as her father wished before he died.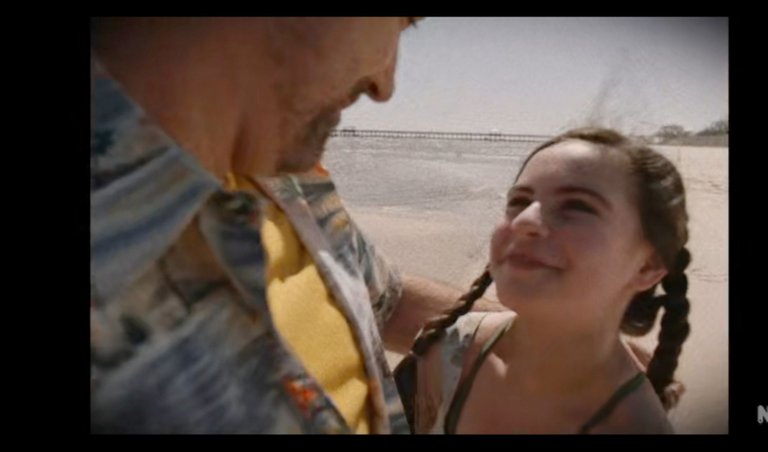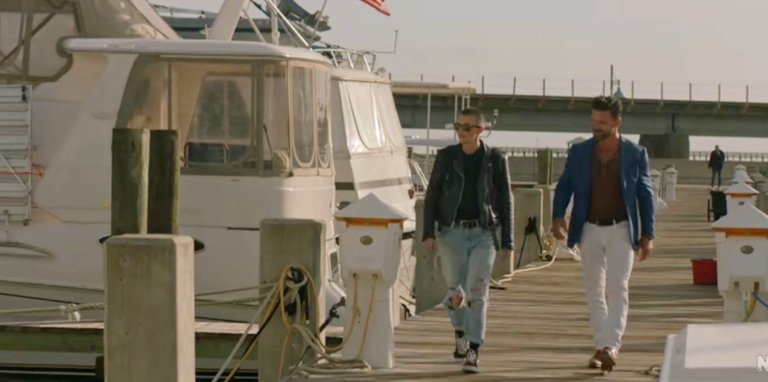 Bella met with Messer and the process for her to claim the yacht began but she could finish everything that same day, so Messer asked her to lodge in a hotel and the next day, everything will be sorted out. By the end of the day, she didn't lodge in a hotel as meeser asked. Instead, she went to spend the night on her yacht with a guy (Michael) she met at a bar.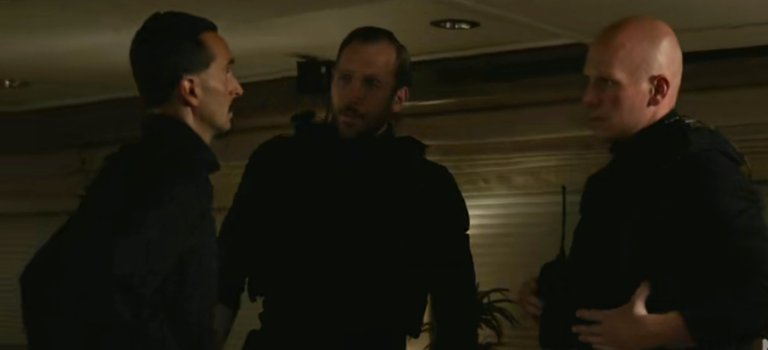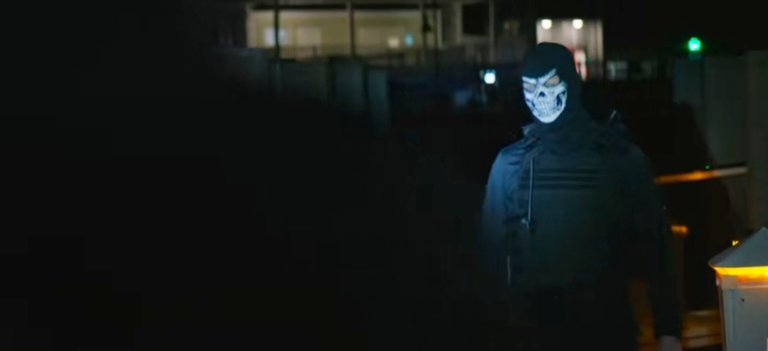 In the middle of the night, three unidentified men came and commandeered the yacht with Bella and her male companion in it. The three men didn't know anyone was on board as their mission was to crack open a safe in the yacht, steal $80 million and blow up the yacht. Bella was collateral damage, she wasn't meant to be in the yacht, so she had to fight for life as the three men hunted her down in the yacht having realized someone was on board. Did she survive? Was the money linked to her father? Was the yacht blown up as planned? Watch the movie to find the answers to the questions above.
My Opinion About The Movie And Recommendations.
This movie was manageable to watch because of the cast. The cast did their best to play their roles well, but the script wasn't meant for them. I feel that the script has an amazing prospect of being written well, but Ian Hayden the writer did a rush job in writing the script. Nothing was thrilling about the storyline, it was uninspiring, rushed work, missing suspense, and also a missing mystery.
For a thriller movie to be appealing to its viewers, it has to have these features; twist, mystery, suspense, action, and a little bit of gore. All these features I mentioned above was absent in the storyline and there is no amount of work the cast put into the movie that will make any difference even if they are Grade-A actors. Rating the script writing, it's a 2 out of 10.
Let's talk about the scenes, visual effects and background setting, and also video quality. The director, Declan Whitebloom, did his best to make the scenes planned well, but still, it wasn't enough because of the sketchy script. There were no action scenes that were thrilling and intense, no stunts, and action scenes done in the movie were weak and not thrilling enough that it made the movie scenes look unrealistic. The background setting wasn't done well, and the dialogues between characters were ridiculous and with lots of unnecessary exclamations.
With all the flaws I have talked about above, ' Stowaway' can still be watched and enjoyed but after watching, there won't be epic moments of remembrance. Rating the movie in general, it's a 4 out of 10 for me and I would recommend this movie to thriller lovers and not action lovers for it will be frustrating to watch for them. I hope to see Ruby Rose in an interesting movie soon.

All images above are from the movie screenshots
Poster image source
Thank you for visiting my blog 🤗
---
---