Tom Cruise's Top Gun: Maverick (2022) || Movie Review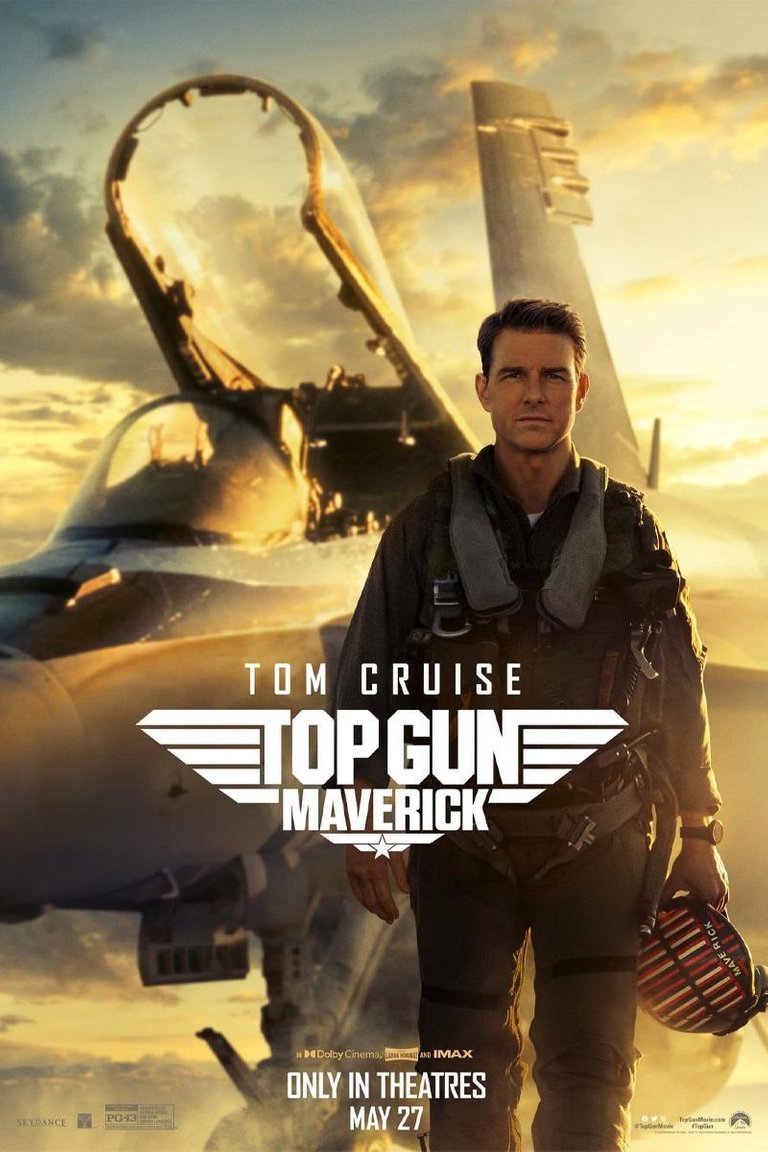 Tom Cruise never disappoints and he is an amazing actor as he ages like a fine wine. Have you watched Top Gun 1986? If you haven't watched it, then you might not know how phenomenal this movie is. When I watched Top Gun 1986, I was impressed with it. It was a fantastic movie that was well planned and produced in 1986 when technology wasn't even as advanced as it is now. The movie has an amazing plot, setting, and actors and it is well packed with smooth, continuous suspense and drama. But watching the sequel of Top Gun: Maverick was thrilling and exciting for me.
Top Gun: Maverick is an American action movie, a sequel to Top Gun (1986). This movie was directed by Joseph Kosinski and produced by Jerry Bruckheimer and Tom Cruise. It was released on the 28th of April, 2022 with Paramount Pictures as its distributor. It starred Tom Cruise, Miles Teller, Jennifer Connelly, Jon Hamm, Glen Powell, and some other actors that you might be familiar with. The movie revolves around Maverick training a group of young Top Gun pilots for a dangerous mission as he confronts his past to make things right.
Little Synopsis Of The Movie
This movie was set thirty years after the first sequel. Maverick, a test pilot who has won many honors but remains at the captain rank because of so much insubordination and his unorthodox ways of doing things but his friend, a fellow Top Gun, Admiral Tom (Iceman) always protects him from being discharged or grounded. Maverick hears that the program, scramjet he is in charge of was about to be ruled out by Admiral Chester to be replaced by the Drone program. So Maverick decides to test/push the prototype of his program to achieve the program's aim. He did it at the risk of his career and making Iceman come to his aid again. At the end of the day, Iceman ordered Maverick to be sent to the NAS North Island for his next assignment.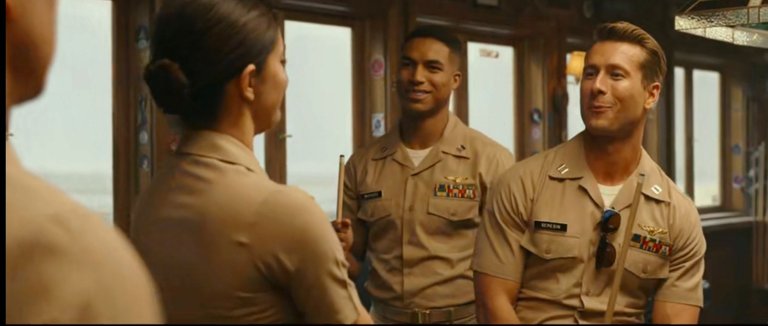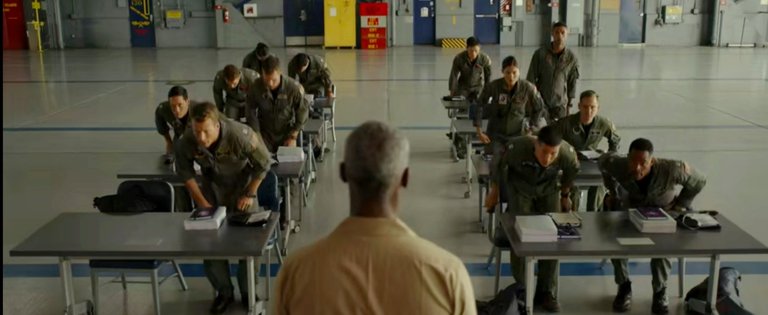 There, Maverick got to face his past head-on when he was tasked to train a group of Top Gun pilots for a dangerous mission but then finds out that his late friend's son (Lieutenant Bob Bradshaw aka Rooster) was among the Top Gun pilots. He had no choice but to face his past and make things right.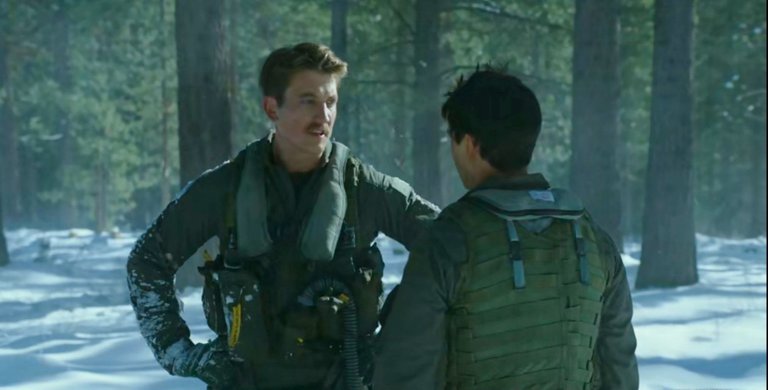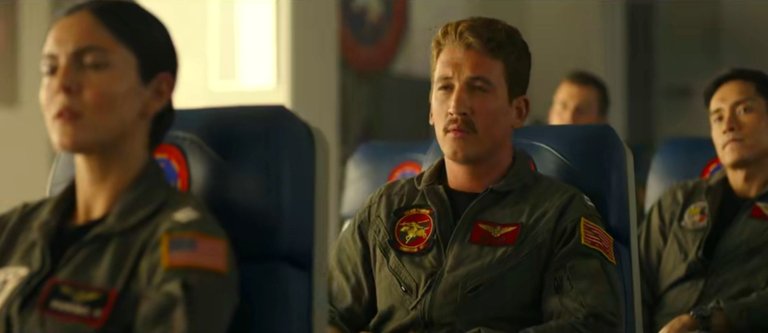 Maverick was to train and get them ready to destroy an unsanctioned uranium enrichment plant headed byfifth-generation air jet pilot fighters. The mission looked impossible but Maverick found a way and came up with a plan which would require lethal skills to accomplish in a small time frame. Was the mission accomplished? Did Maverick fix his relationship with Rooster? You will have to watch the movie to know.
My Review Of The Movie
Top Gun: Maverick is an exceptional and the most realistic movie I have watched in a while. Right from the beginning, I was hooked up till the end. When I got to almost the ending part, I literally crossed my fingers as I was so tensed about the ending hoping no sudden disaster would happen. When the movie ended I yelled with excitement and joy. It was intense!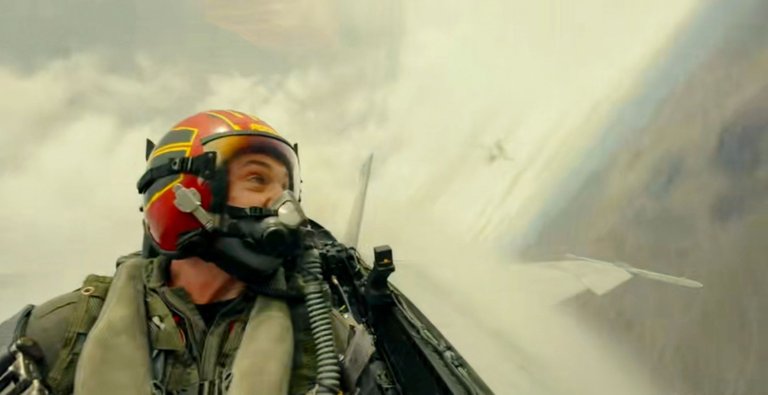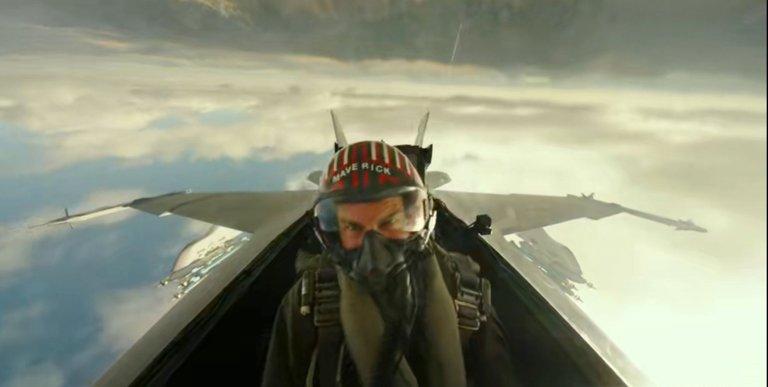 Let's talk about the work the director did. Joseph Kosinski did a fantastic job with this movie. He brought the plot of the movie to life and made sure that all the tiny details of the movie got the attention it deserves. Also, the cinematography was done excellently. All scenes had high-tier cinematography and the angle shots were just the craziest I have watched in a movie. For example, all the flight scenes in the movie were shot with fantastic angles. The camera moves with the movement of the actors. Also, with the speed of all the air jets which makes the viewers think they were right there. I see that to achieve those crazy shots, the IMAX-certified 6K full-frame cameras used to shoot those scenes favored the cinematography of the movie. Words will fail me if I continue to explain it but you have to watch the movie to see for yourself.
Let's talk about the cast. I loved the cast because they all had this connection all together that says they had bonded beyond the movie. All the actors didn't overdo any scene, every scene was done appropriately, the humor, their ego, friendships, and the resolution of conflicts. All the actors blended well with the characters they were to portray in the movie. Miles Teller surprised me in this movie. When I saw him on the poster of the movie, I thought he was going to be silly and naughty all through because all his movies I have seen displayed the same vibe. But in this movie, he won a little bit of my respect and for once in his entire filming career, he played the role of a mature character.
Let's talk about the music used in the movie. All the soundtracks used in the movie were just perfect for the movie and they were all done by Lady Gaga, Lorne Balfe, Hans Zimmer, and Harold Faltermeyer. My favorite soundtrack is that of Hans Zimmer. Also, let's talk about some of the moral lessons the movie portrayed. It shows the importance of teamwork, unity, communication, and most of all commitment.
In conclusion, this movie was a fun watch for me, the suspense, the action, the humor, and the emotion it evokes in me while I watch were worth it. In some of the scenes, I was so emotional that I wanted to cry. The end part made me so tense that I was hoping the movie doesn't have a sad ending. Then the funeral scene was all emotional for me.
My Rating and Recommendations
If I were to recommend this movie to anyone, I would prefer to recommend it to action lovers and also anyone who loves Army or airforce based movies. Rating this movie I wish I could give it a 10 out of 10 but you know, as they say, everything is not perfect. So it is a 9 out of 10 for me. I would advise that this movie be watched with the supervision of an adult due to some couple of mild graphic scenes. I enjoyed this movie and if you haven't watched it, hurry now and watch it.

All images above are from the movie screenshots
Poster image source
Thank you for visiting my blog 🤗
---
---