Favourite movie animal character — CineTV Contest
A powerful and an authoritative king (Long) who's only after his family, wealth and the number of kingdoms conquered with little or no attention to his subject is visited with misfortune. Right before his eyes, all that was dearest to him were all lost. To his greatest surprise, he couldn't be rescued by his wealth, as all his friends and allies left him all by himself. His subjects? Of course, were all after his wealth — even at the point of death.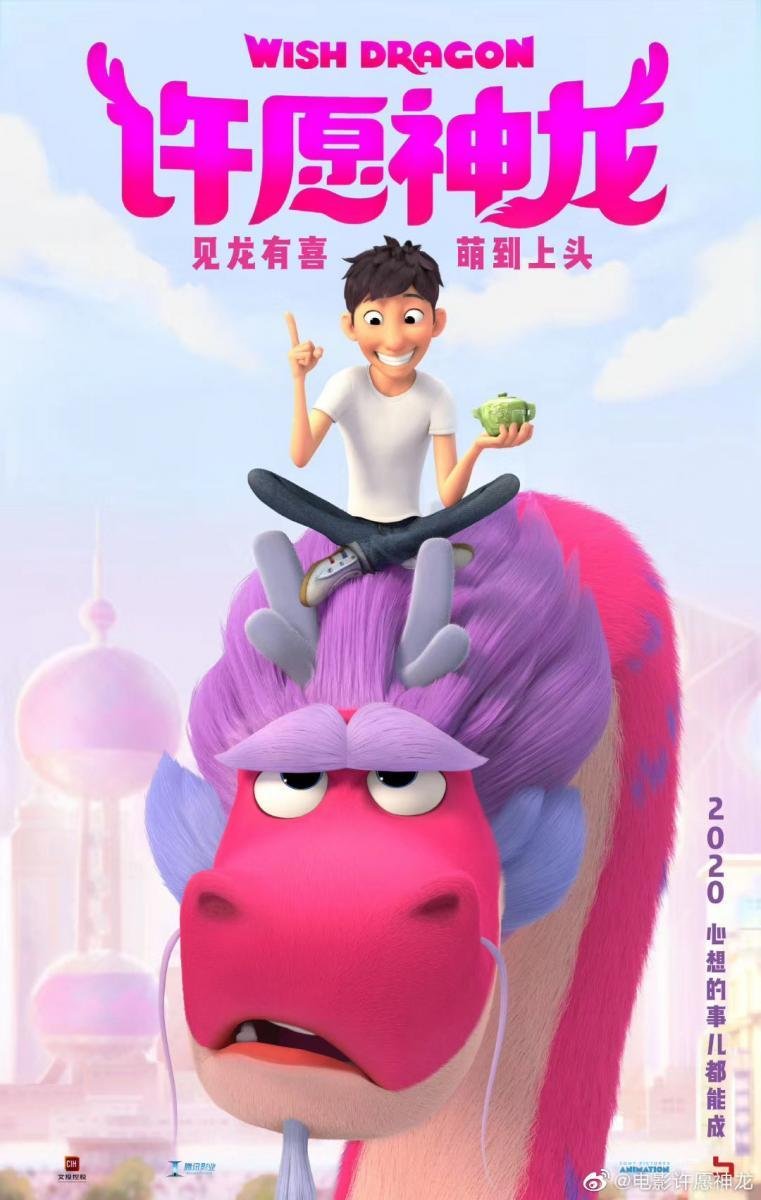 Source
After paying the ultimate prize, his spirit was taken to the spirit world. However, he was not admitted by the guardian of the gate due to his lifestyle while on earth. He was turned into a dragon — a wish dragon, and was sent back into the world to serve ten different masters, of whose three wishes would be granted by him. He is to return to the spirit world after the completion of the task, before he can be granted access to the spirit world.
After serving nine masters, Long was only left with a master in order to complete his task before going back to the spirit world. Long was not only surprised by the look of his tenth master — Young Din, but was also amazed with the kind of wishes he made.
Din is a young college student who also serves as a delivery boy, in order to assist his Mom financially. Din lost his childhood friend — Li Na, who moved to another neighborhood with her daddy, Mr. Wang. Hunted by the memories he shared with Li Na, Din could only wish to reunite with her at any cost.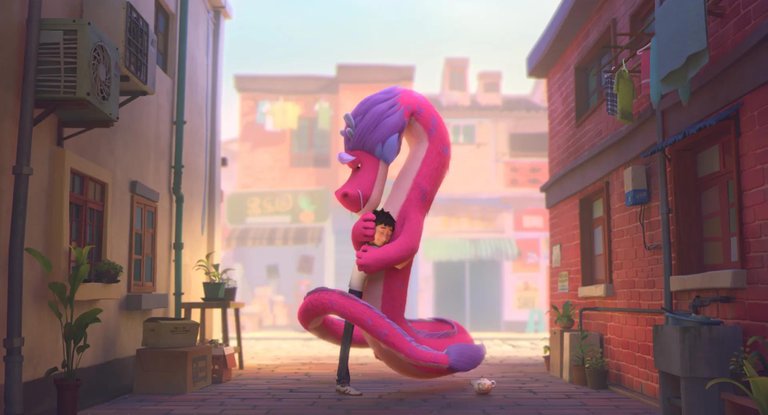 Source
While on delivery, Din met a mysterious old man who paid for Din's service by giving him a teapot, as he couldn't pay with cash. Though Din would have preferred cash, he left with the teapot because of the man's age.
Din often goes to the top of the roof close to his house where he normally played with Li Na, during his leisure time, refreshing his desire to reunite with her. While there that night, the teapot the old man gave him fell off mistakenly, and to his greatest surprise, a mysterious creature — the wish dragon, appeared calling him master. He was shocked, but after some moments of getting to know more to know what the wish dragon could do, he made his first wish and that was the beginning of this wonderful, funny and intriguing tale.
I consider the wish dragon as my favourite animal in a movie for many reasons. Firstly, the role he played in making sure that Din actualises his desires. In fact it was the perfect animal for the movie. Secondly, the wish dragon was very humorous in several scenes. And lastly, King Long — also known as the wish dragon, was able to learn and understand the importance of life in his period of servitude to Young Din.
The movie Wish Dragon has the following main characters: Jimmy Wong as Din Song, John Cho as Long (wish dragon), Constance Wu as Mrs. Song, Natasha Liu Bordizzo as Li Na Wang and Will Yun Lee as Mr. Wang. The movie was produced by Aron Warner, Chris Bremble and Jackie Chan, and directed by Chris Appelhans.
---
---