THE BEST OF HORROR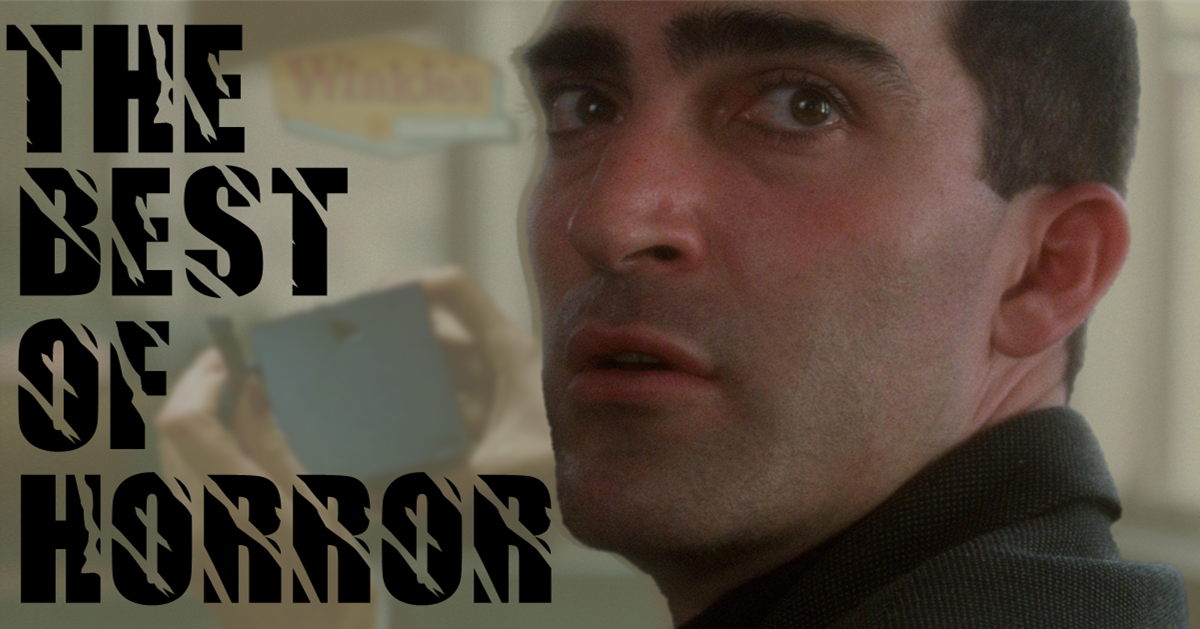 This post was written and published in response to the invitation received by @nameless16 to participate in CineTV Contest: The Best Of Horror. | Show Me Your Best Scream. I invite @netflixr and @thereadingman to join if they want and have time.
I must start saying that as someone who likes movies, horror is not my strong point, maybe because I haven't seen enough movies of this genre, or because of all the ones I have seen almost none of them have been what I would consider a completely good film, in this genre I always find films that begin very well, promising a lot, but then its development or ending are too disappointing. In this way most of the movies I have seen seem to me very irregular, and that is why most of the time I stay away from this genre, however, I still remember a time when I became a fan of this genre and an important part of the movies I watched were part of it, so I have had to spend some time in my memory to find those movies in which I saw performances or elements that I consider interesting for this occasion.
Many of the films I am going to mention were seen a long time ago, and it is likely that most of them I have seen only once, so it is not my intention to recommend or criticize films, but perhaps to give a general overview of those elements that I think are outstanding for this genre.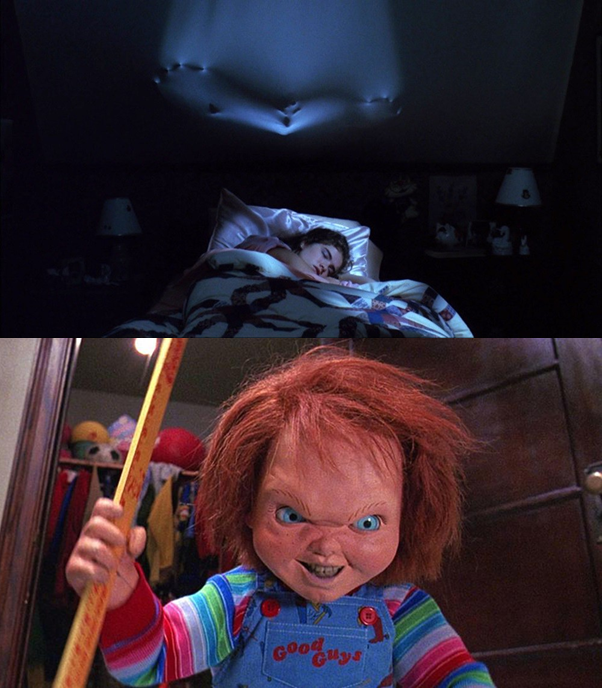 When I was still a kid, I was quite impressionable and I remember that films like A Nightmare on Elm Street (1984) and Child's Play (1988), where the characters of Freddy Krueger and Chucky appeared, left me really very impressed even before watching the films, the ads on TV created a kind of curiosity to want to see these films, but I was really terrified to try to watch them, until I finally gave it a chance when I was a little older, Child's Play seemed to me a joke, maybe it was a good idea I don't know, but it really failed to interest me on almost any level, but A Nightmare on Elm Street seemed to me a more impressive film, which created a more terrifying atmosphere, definitely a key element in this genre, where I consider that everything is about the ability to create an atmosphere, sometimes it can be a mixture of mystery accompanied by a sense of danger, my favorite, or what I consider the real horror, an elaborate mix of insane images with sound effects and unnerving performances, but in any case it's about atmosphere.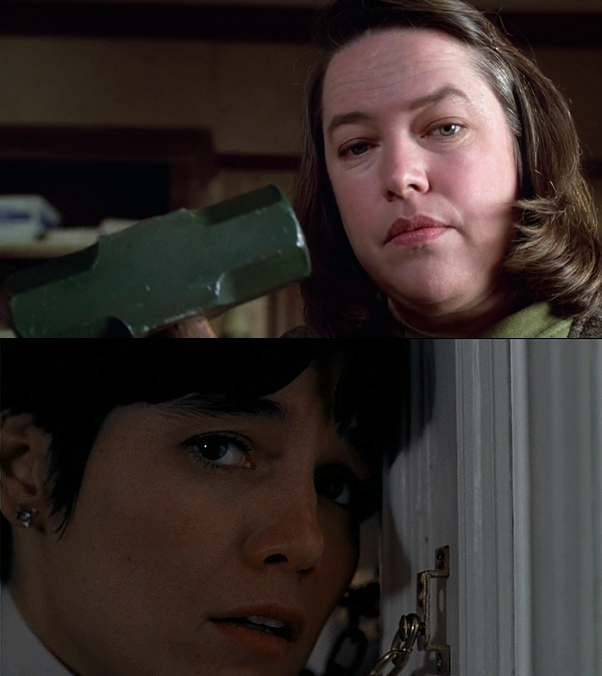 Rob Reiner's Misery, based on the Stephen King novel, was a film I saw when I was a teenager, and I liked it a lot, mainly because of the suspense and because the character of Annie Wilkes, who by herself is disturbing enough, resembled a babysitter I had when I was a kid and who luckily wasn't in charge of me for long, she wouldn't let me play with other kids and made the worst food I've ever tasted in my life, in abundant quantity and forced me to eat it all, so when I saw Annie Wilkes in Misery I experienced some horror. Talking about babysitters, a film I also saw around the same time was Fred Walton's When a Stranger Calls Back, which has a very good first act, building suspense when a babysitter is stalked by a stranger to the point of traumatizing her, in a relationship slightly similar to the one presented in Satoshi Kon's Perfect Blue, where a young woman feels alone and unprotected by the permanent stalking of a man who remains in the shadows, feeling watched at any time, but unfortunately Fred Walton's film does not maintain that level in its development.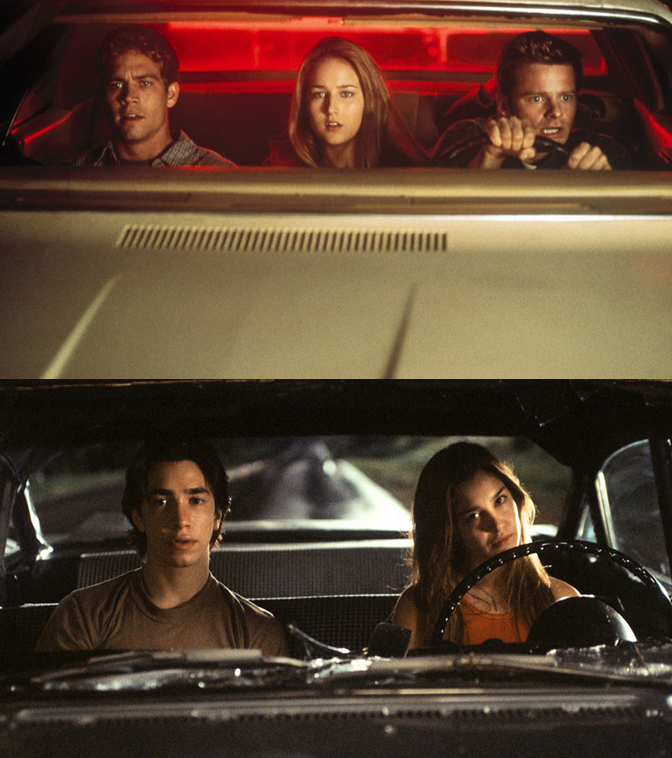 In the horror road movie genre, I have to mention Joy Ride by John Dahl, where Rusty Nail, a vengeful truck driver, terrorizes two brothers who are on the road after they play a joke on him, and Jeepers Creepers by Victor Salva, where the Creeper does the same to brother and sister. The two films started a series of films that have failed to emulate the success of the original. Psycho Killer or Monster? In any case I consider these films have success in creating suspense in the first act, and both are very good within the genre, in which I know that The Hitcher by Dave Meyers is perhaps the most popular, but I haven't mentioned it because I only saw the ramake and not the original.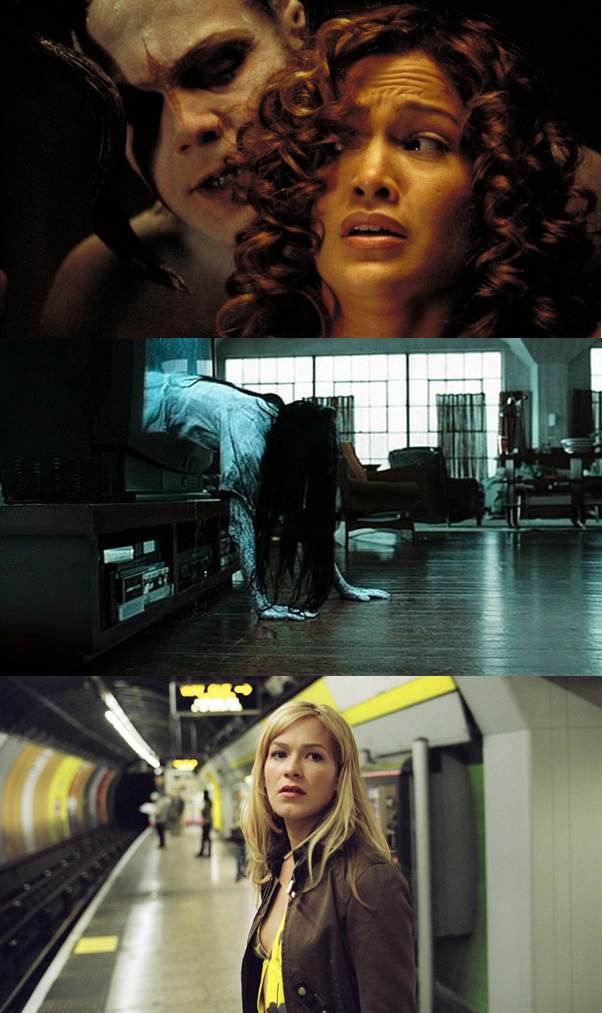 Other films that are not perfect, but have interesting elements, are Tarsem Singh's The Cell, where Jennifer Lopez's character literally enters the mind of serial killer Carl Stargher, at the risk of being trapped in a hostile, surreal and aesthetically disturbing environment something like Inception mixed with Freddy Krueger, but not so good.
Gore Verbinski's The Ring, ramake of Hideo Nakata's Ringu, is also a film of this genre, it includes an element that I like very much, such as the journalist investigation, as well as the apparent sense of omnipresence and inevitability of the supernatural element, which is represented by Samara.
Creep by Christopher Smith, being quite basic shows interesting horror elements, in a story that begins when a young woman falls asleep while waiting for the subway, when she wakes up she is alone in the station that is closed, which makes the character explore the night world of the subway station being terrorized by Craig The Creep.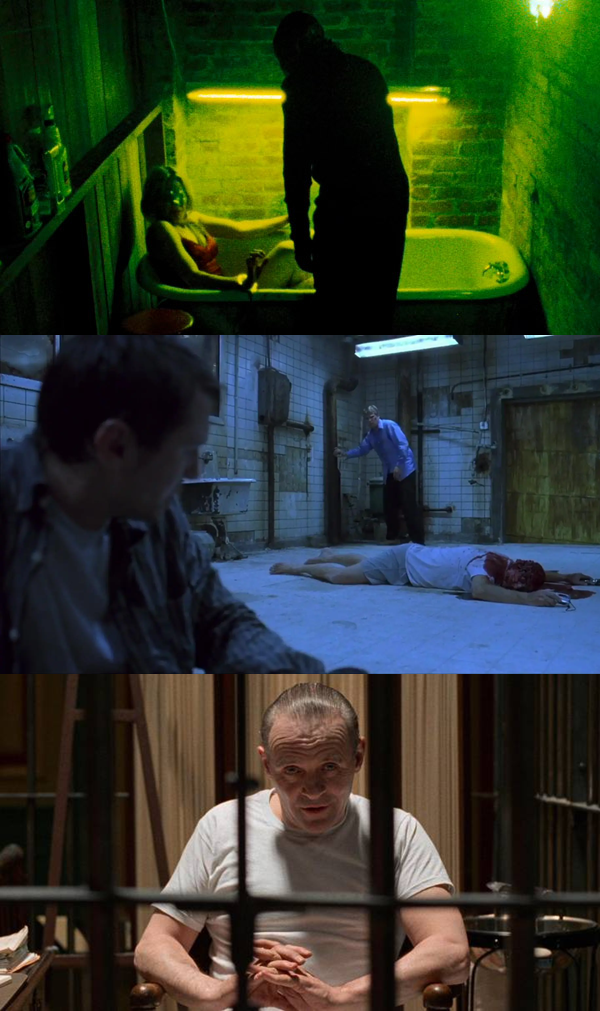 Being locked in a house with The Collector, ending up in the hands of Jigsaw or being part of Dr. Hannibal Lecter's menu? Not an easy decision. The Collector's script was originally intended to be a prequel to Saw, but it finally became an independent story, and although this film and its character is clearly inferior, it is also true that The Collector is one of the worst subjects you can find in the home invasion genre. On the other hand I must recognize that Saw is brilliant and that Jigsaw is too creative at the time of torturing people, so being captured by him would be perhaps the worst situation, and that is perfectly shown in the film, however, the best performance in the horror genre I have seen, of course, is Anthony Hopkins as Hannibal Lecter.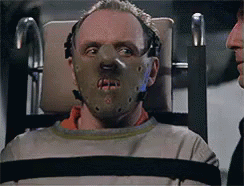 After my overview of various monsters, creatures, and mentally unstable and dangerous characters from popular horror films, I think I can easily say that Anthony Hopkins in Jonathan Demme's The Silence of the Lambs is the best performance I've ever seen in the genre.
I must say that as a general rule this genre is not the one that disturbs me more, on the other hand I consider that psychological thrillers can have a higher charge of disturbing elements and usually and generally also better performances, and I mention this because I think that sometimes films that are outside the horror genre contain more shocking scenes or situations, in that case my favorite is the scene in the winkie's that appears in David Lynch's Mulholland Drive.
I will include the scene, but if you haven't seen the movie, I strongly recommend that you give this post by concluded at this point, and watch the movie first.
What fascinates me about this scene, beyond the great way it was filmed and acted or the signification that it has in the film, is the execution of the idea of the nightmare becoming in reality.
Let's see, this guy is scared, very scared, a dream is tormenting him to the point where he feels the need to call this other guy, we don't know very well what is their relationship, and ask him to go with him to the winkie's to finally end the anxiety that his dream produces, after hesitating a bit the other guy is comprehensive and decides to take him seriously and help him, but then, in a second, like a déjà vu, he notices that he is literally living the same thing he dreamed, exactly the same, so he very surely thinks he knows what is going to happen next and finally sees what he previously said he was going to see, and which he obviously didn't want to have to see, like he was trapped in that situation. This scene personally disturbs me, because it is not only a scene that I can experience sensorially, but it also makes me think, and that I can interpret in different ways, but always in some disturbing way.
When I first saw this scene, between segments of the film, I didn't know what to expect for the rest of the film, I was disturbed, maybe for many people it's not particularly disturbing, but for me it's certainly disturbing. Thank you David Lynch.
That's all for now, if you saw any of the films I mentioned you can leave me your opinion and I'll be glad to read it, I didn't mention many other movies like The Exorcist or The Conjuring, because this post is becoming too long for today's times.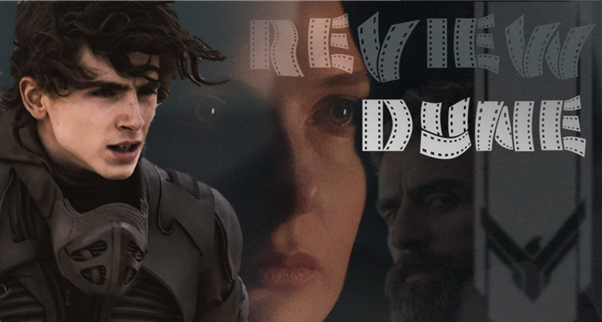 Epic science fiction film directed by Denis Villeneuve.
---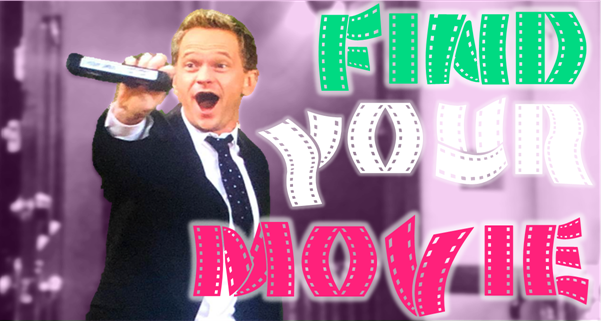 Having trouble finding a movie you saw a long time ago or movies according to your interests?
---
---