Review of Tau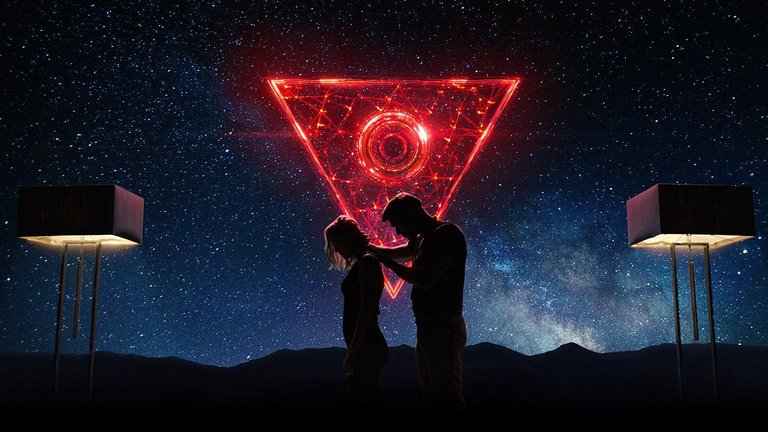 SourceFilmaffinitty
Reseña de Tau
El domingo pasado junto a @zullyscott vi la película TAU, realmente fue Zully quien escogió la película, yo estaba un poco indeciso y confieso que no me llamaba mucho la atención este filme, aunque me gusta la ciencia ficción, quería ver algo de acción, pero, al final la película me gustó, fue mas entretenida de lo que imaginaba y que como saben, me gusta ver qué aspectos de filosofía puedo encontrar en las películas, y hubo dos momentos que realmente hicieron que me detuviera a pensar en todo el posible trasfondo de tan solo un par de frases, pero, este prologo esta demasiado largo, así que vamos con la sinopsis.
ENGLISH VERSION (click here!)

Last Sunday, together with @zullyscott, I saw the movie TAU, it was really Zully who chose the movie, I was a little undecided and I confess that this movie didn't interest me much, even though I like science fiction, I wanted to see some action, but, in the end I liked the movie, it was more entertaining than I imagined and, as you know, I like to see what aspects of philosophy I can find in movies, and there were two moments that really made me stop and think about all the possible background of just a couple of phrases, but, this prologue is too long, so let's go with the synopsis.
SINOPSIS
Julia es secuestrada por un científico, este le usa como una conejillo de indias para sus invenciones relacionadas con la inteligencia artificial. Julia, se rehúsa a ser un ratón de laboratorio e intenta escapar.
ENGLISH VERSION (click here!)
SYNOPSIS
Julia is kidnapped by a scientist, who uses her as a guinea pig for his inventions related to artificial intelligence. Julia refuses to be a laboratory mouse and tries to escape.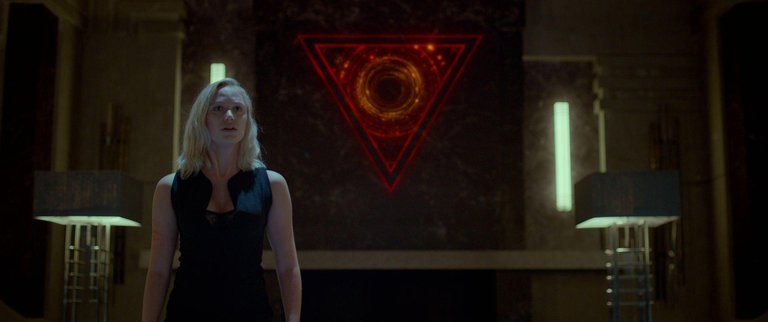 SourceFilmaffinitty
Opinión
TAU quizá no sea la mejor película de ciencia ficción, pero, creo que es una historia muy bien contada. Me gustó el desarrollo de los personajes, algo que me encantó de la película fue como es manejado el recurso de la intriga, de hecho, en un par de ocasiones, intenté predecir lo que vendría a continuación, tomando en cuenta las posibilidades que me parecieron razonables y validas según el desarrollo de la historia, y no pude predecir lo que vendría a continuación o por lo menos no en la mayoría de las oportunidades, la información es brindada al espectador como un gotero de elementos que toca a ir ensamblando, es ciencia ficción bien contada.
El tema de la inteligencia artificial esta muy bien logrado, me parece que supieron jugar con cada uno de los elementos y de ese modo lograr introducir al espectador en la trama. Es una película muy disfrutable. Aunque hay cosas que no me parecieron muy coherentes, pero se trata de ciencia ficción, así que lo perdoné. Antes de contar cual ha sido esa mirada filosófica me detendré en la calificación que pienso merece. Este es un valor que le otorgo según lo que me hizo sentir la película y lo que me haya gustado.
ENGLISH VERSION (click here!)
Opinion
TAU may not be the best science fiction movie, but I think it's a very well-told story. I liked the development of the characters, something I loved about the movie was how the resource of intrigue is handled, in fact, on a couple of occasions, I tried to predict what would come next, taking into account the possibilities that seemed reasonable and valid according to the development of the story, and I could not predict what would come next or at least not most of the time, the information is provided to the viewer as a drip of elements that touch to go assembling, it is science fiction well told.
The subject of artificial intelligence is very well achieved, it seems to me that they knew how to play with each of the elements and in that way to introduce the viewer into the plot. It is a very enjoyable movie. Although there are things that did not seem very coherent to me, but it is science fiction, so I forgave it. Before telling what that philosophical look has been, I will stop at the qualification that I think it deserves. This is a value that I grant according to what the movie made me feel and what I liked.
✨Calificación | Rating✨
7
---
Una mirada Filosófica
Como ya lo mencioné hay dos momentos en la película donde el diálogo aflojara dos breves frases que a nivel filosófico son de una riqueza muy interesante. Y quiero mencionar las frases fuera de contexto por dos razones, la primera es para no hacer spoilers y la segunda razón es para centrarme en lo filosófico de la frase independientemente de como fue utilizada en la película.
1. "Soy mis memorias"
La menoría a nivel filosófico tiene una importancia indecible, ya que es un factor importante en el desarrollo de cada ser humano, estamos en constante desarrollo, no siempre somos los mismos, y nuestros recuerdos de algún modo es eso que nos pone a nosotros frente a nosotros mismos, es lo que nos permite compararnos, lo que nos permite evaluaros, has pensado en algún momento de tu vida ¿Qué pasaría si de un día a otro no puedes recordar nada? Si ni siquiera pudiésemos recordar nuestro nombre, como nos definiríamos. Cuando hablamos de nosotros mismos a otras personas, lo hacemos en base a nuestros recuerdos, a eso que pensamos y creemos ser en base a nuestra memoria.
Esta sencilla y breve frase puede desatar las interesantes disertaciones, pero, eso dejémoslo para otra oportunidad. Ya que esta publicación es para hablar de la película
2. - "...¿Con que propósito nos creamos? Para los demás"...-
Cuando oí esta frase mi cerebro se detuvo a pensar un montón de ideas, me puse a pensar en algunos aspectos de la filosofía del siglo pasado, venían ideas de Heidegger, Levinas, Sartre, Hannah Arent y entre otros... Me gusta el pensamiento existencialista hasta cierto punto, me gusta la idea de que venimos al mundo sin un propósito determinado y que somos nosotros mismo quienes nos damos un propósito, pero, en este periplo de sentido, los demás o los otros juegan un papel determinante.
Somos seres con, no estamos solos, no somos islas sino que estamos relacionados e involucrados unos con otros y aunque jamás lo pensemos es así. Mis acciones no son solo mías, sino que influyen en la vida de los demás en cierto grado. La frase es realmente valiosa y aun más en el contexto en el cual fue dicha. Y aunque eso no lo menciono le da un plus valiosísimo o eso es lo que pienso. Quizá no tengas la misma perspectiva que yo.
ENGLISH VERSION (click here!)
A Philosophical Look
As I mentioned before, there are two moments in the movie where the dialogue will loosen two brief phrases that are of great interest philosophically. And I want to mention the phrases out of context for two reasons, the first is to avoid spoilers and the second reason is to focus on the philosophical phrase regardless of how it was used in the movie.
1. "I am my memories"
Minority philosophically has an immeasurable importance, since it is an important factor in the development of each human being, we are in constant development, we are not always the same, and our memories in some way is what puts us in front of ourselves, is what allows us to compare, what allows us to evaluate, have you ever thought at some point in your life What would happen if one day you can not remember anything? If we could not even remember our name, how would we define ourselves. When we talk about ourselves to other people, we do it based on our memories, on what we think and believe based on our memory.
This simple and brief phrase can unleash the interesting speeches, but let's leave it for another opportunity. Since this publication is to talk about the movie
2. - "...What purpose did we create ourselves for? For others"...-
When I heard this phrase my brain stopped thinking a lot of ideas, I started thinking about some aspects of philosophy of the last century, ideas of Heidegger, Levinas, Sartre, Hannah Arent came to mind and among others ... I like existentialist thinking to a certain extent, I like the idea that we come to the world without a predetermined purpose and that it is we ourselves who give ourselves a purpose, but in this sense journey, others or others play a decisive role.
We are beings with, we are not alone, we are not islands but we are related and involved with each other and even though we never think so. My actions are not only mine, but they influence the lives of others to a certain degree. The phrase is really valuable and even more in the context in which it was said. And even though I do not mention it, it gives it a very valuable plus or that is what I think. Maybe you do not have the same perspective as me.
Palabras finales:
Para ser ciencia ficción, es una película que me parece que posee aspectos filosóficos a considerar, y eso me hace pensar como el entretenimiento puede hacernos pensar y reflexionar aunque no sea su fin ultimo. No me preocupe en datos específicos de la película como el reparto o cosas relacionadas con la grabación porque es información que se puede googlear con facilidad.
¿La recomendaría?
Sin duda si la recomendaría, me pareció entretenida y que es una historia bien contada. Si ya la viste, no dudes en contarme que te pareció y si no la has visto, te invito a que la veas y me cuentes. La puedes mirar en Netflix.
ENGLISH VERSION (click here!)
Final words:
For being science fiction, it's a movie that I think has philosophical aspects to consider, and that makes me think about how entertainment can make us think and reflect even though it's not its ultimate goal. I won't worry about specific movie data like the cast or things related to the recording because it's information that can be easily googled.
Would I recommend it?
Without a doubt, I would recommend it. I found it entertaining and that it's a well-told story. If you've already seen it, don't hesitate to tell me what you thought about it, and if you haven't seen it, I invite you to watch it and tell me about it. You can watch it on Netflix.
Translated and formatted with Hive Translator by @noakmilo.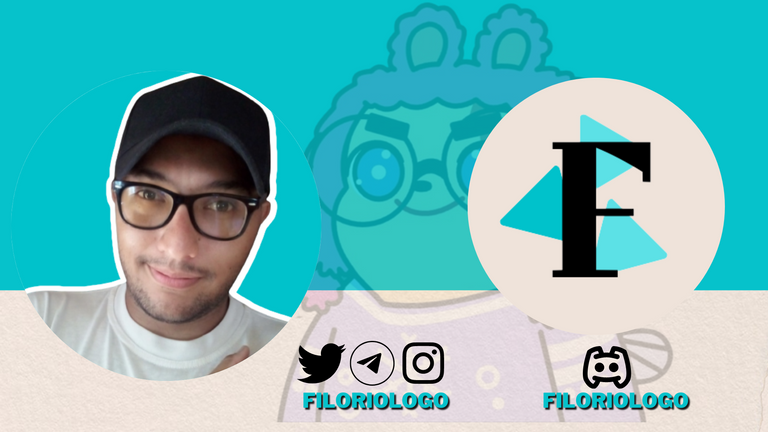 ---
---