Animales fantásticos: Los Secretos de Dumbledore | OPINION [ESP-ENG]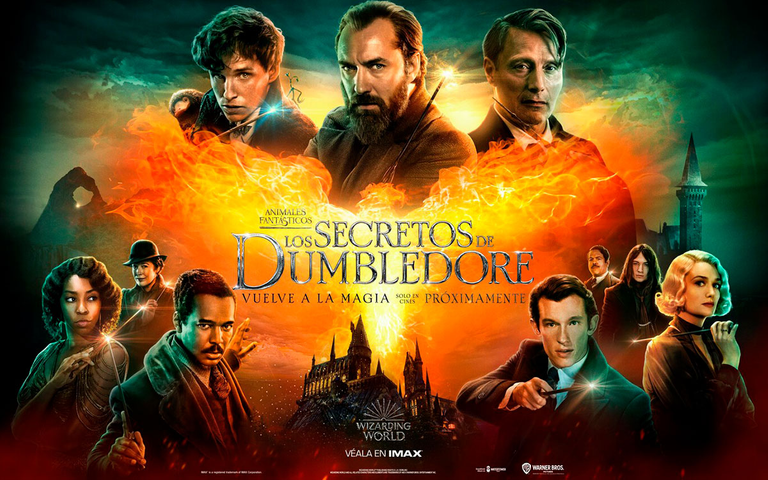 Source

Animales fantásticos es una de las sagas que más me esperaba por todo lo visto en el mundo Mágico de Harry Potter, por lo cual al inicio mis expectativas eran muy altas con respecto a ver esta película. La reseña de esta oportunidad está dedicada a dar mi opinión sobre la tercera presentación que es "Los Secretos de Dumbledore", la cual lo coloco entre comillas ya que el título no esta tan apegada a lo que realmente vemos en el film. Mi experiencia con Harry Potter fue muy bueno, sin embargo las últimas películas fueron las que menos me gustaron, pero no quiere decir que estaban mal, sino que tal vez en las primeras veíamos a nuestros protagonistas más jóvenes y en las últimas películas ya eran más adultas y la trama estaba más enfocada en este aspecto, pero aun así quede muy maravillado con cada una de las películas basada en la historia de J.K. Rowling. Pero ya está la saga de animales fantástico fue una gran decepción para mí en especial la tercera entrega de las cual les voy hablar hoy.
Fantastic Beasts is one of the sagas that I expected the most because of everything seen in the magical world of Harry Potter, so at the beginning my expectations were very high with respect to see this movie. The review of this opportunity is dedicated to give my opinion about the third presentation which is "Dumbledore's Secrets", which I put it in quotation marks because the title is not so close to what we really see in the film. My experience with Harry Potter was very good, however the last movies were the ones I liked the least, but it doesn't mean that they were bad, but maybe in the first ones we saw our protagonists younger and in the last movies they were more adult and the plot was more focused on this aspect, but even so I was very amazed with each of the movies based on J.K. Rowling's story. But the fantastic animal saga was a big disappointment for me especially the third installment of which I am going to talk about today.
La trama de esta película se supone que está dedicada principalmente Albus Dumbledore quien es interpretado en la película por Jude Law que me parece que realiza un buen trabajo con este personaje tan épico ya que es uno de mis favoritos de Harry Potter y de la cual queríamos ver más. Por otro lado Dumbledore tiene una relación de amistad con Grindelwald, quienes juntos tenían bastante proyectos en mente pero esta segunda odiaba a las personas sin magia y los veía como unos enemigos a la cual quería sacar del camino. En el inicio de la película se da a entender que estos dos tenían algo más que una simple relación de amistas y es que la creadora de este mundo mágico Rowling dijo que el mejor mago del mundo Dumbledore es gay y quien mantiene una relación amorosa con el villano de esta historia. En realidad esto me parece normal y más tomando en cuenta todo esto del tema de la inclusión que se está tratando de integrar en las mayorías de los proyectos cinematográficos de estos tiempos. Tampoco es que en la película este hecho entre estos dos personajes le dan tanta trascendencia ya que apenas en la primeras escenas es donde se da alusión a esto, así que para nada me disgusta y más que ya es un tema normal en estos tiempos.
The plot of this movie is supposed to be dedicated mainly to Albus Dumbledore who is played in the movie by Jude Law who I think does a good job with this epic character since he is one of my favorite Harry Potter characters and we wanted to see more of him. On the other hand Dumbledore has a friendly relationship with Grindelwald, who together had many projects in mind but this second one hated people without magic and saw them as enemies whom he wanted to get out of the way. At the beginning of the film it is implied that these two had something more than a simple friendship and the creator of this magical world Rowling said that the best wizard in the world Dumbledore is gay and who maintains a love relationship with the villain of this story. Actually this seems normal to me and more taking into account the whole theme of inclusion that is trying to be integrated in most of the film projects of these times. Nor is it that in the film this fact between these two characters is given so much importance since only in the first scenes is where there is an allusion to this, so I do not dislike it at all and more that it is already a normal theme in these times.
Obviamente en esta entrega no podría faltar la participación de Newt Scamander a quien al parecer es el protagonista de esta historia, más sin embargo la trama de esta ha sido muy confusa que no le hallo nada de sentido, al menos en esta última película, lo que si es que me agrada la participación de este gran personaje y espero que si continua esta saga que esta entredicha, pues se le dé más protagonismo. Otra de las razones que me parece que esta película fue un fracaso fue porque despidieron a Johnny Depp quien interpretó a Gellert Grindelwald en las dos primeros entregas, haciéndose con muchos fanáticos, pero luego de perder un juicio por problemas personales con su pareja de aquel entonces, por lo cual Warner Bros decidió apartarlo de esta producción, algo que decepcionó desde un principio a la fanáticos del mundo mágico, pero las cosas continuaron y decidieron contratar a Mads Mikkelsen quien es un gran actor e hizo un buen trabajo, pero no es lo mismo con lo que veíamos a Deep.
Obviously in this installment could not miss the participation of Newt Scamander who apparently is the protagonist of this story, however the plot of this has been very confusing that I do not find any sense, at least in this last film, what I do like is the participation of this great character and I hope that if this saga continues that is in question, it will be given more prominence. Another reason that seems to me that this movie was a failure was because they fired Johnny Depp who played Gellert Grindelwald in the first two installments, getting a lot of fans, but after losing a lawsuit for personal problems with his partner at the time, so Warner Bros decided to remove him from this production, something that disappointed from the beginning to the fans of the magical world, but things continued and decided to hire Mads Mikkelsen who is a great actor and did a good job, but it is not the same with what we saw Deep.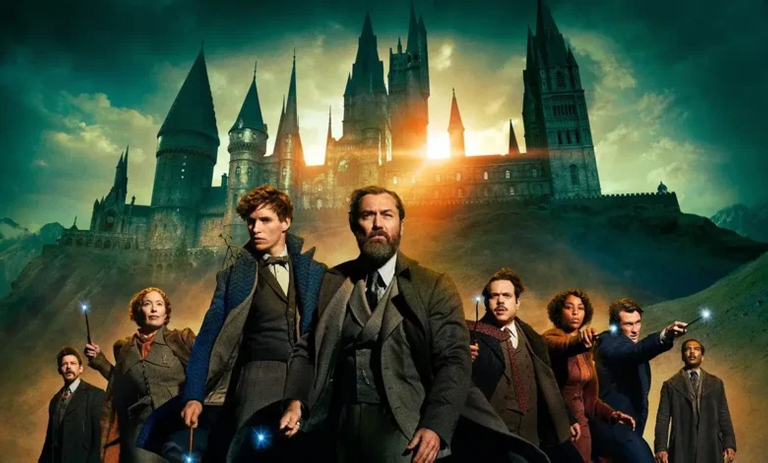 Source

No todo es malo en esta película ya que vemos que se agregaron a la historia otros personajes como Eulalie "Lally" Hicks quien era una profesora del colegío Ilvermorny de Magia y Hechicería, que fue interpretado por Jessica Williams. Este personaje se hizo amiga de Jacob, mientras acompañaban a Newt Scamander en una encomienda hecha por Albus para tratar de detener a Grindelwald. La trama de esta entrega no me parece acorde al título, ya que esta titulada como Los Secretos de Dumbledore, y es que la verdad no vemos ningún secreto, tal vez lo titularon así por que dieron a entender que era gay, pero ya esto se sabía, que tal vez no todos pero me esperaba saber muchas más cosas acerca de uno de los magos más poderoso creado por la escritora J.K. Rowling, así que con este título creo que comenzaron bastante mal. Tal vez no capte mucho de la historia y tal vez me perdí y no entendí muchas cosas, pero se debe más a lo tedioso que se volvió la historia, incluso desde un principio, nunca me atrapó.
Not everything is bad in this movie as we see other characters added to the story such as Eulalie "Lally" Hicks who was a teacher at the Ilvermorny School of Witchcraft and Wizardry, who was played by Jessica Williams. This character befriended Jacob, as they accompanied Newt Scamander on an errand made by Albus to try to stop Grindelwald. The plot of this installment does not seem to me according to the title, since it is titled as The Secrets of Dumbledore, and the truth is that we do not see any secret, maybe they titled it this way because they implied that he was gay, but this was already known, maybe not everyone but I expected to know many more things about one of the most powerful wizards created by the writer J.K. Rowling, so with this title I think they started quite wrong. Maybe I didn't catch a lot of the story and maybe I got lost and didn't understand a lot of things, but it's more due to how tedious the story became, even from the beginning, it never grabbed me.
Por otro lado en la historia vemos muchas cosas sin sentido pero lo peor de todo es que algún personaje no aporta nada en la historia, como es el caso de Theseus Scamander que en realidad sino lo lo colocaban, creo que no pasaba nada. Un personaje a la cual se les quitó protagonista en esta historia fue a Tina Goldstein, uno de mis personajes favoritos pero la cual tuvo una aparición al final de la película, algo que tal vez los escritores debieron aprovechar más este personaje, dándole un mayor sentido a la historia basada en las anteriores entregas de Animales Fantástico que si bien no me parecieron perfectas, pero al menos la segunda fue la que más me gustó, ya que vimos una gran participación de Deep como Grindelwald y la historia me llegó a cautivar, tanto así que me esperaba con ansias esta entrega pero al final no llenó mis expectativas.
On the other hand in the story we see many nonsense things but the worst of all is that some characters do not contribute anything in the story, as is the case of Theseus Scamander that actually if he was not placed, I think nothing would happen. One character who was not a protagonist in this story was Tina Goldstein, one of my favorite characters but which had an appearance at the end of the film, something that perhaps the writers should have taken more advantage of this character, giving more sense to the story based on the previous Fantastic Beasts installments that although I did not think they were perfect, but at least the second one was the one I liked the most, since we saw a great participation of Deep as Grindelwald and the story captivated me, so much so that I was looking forward to this installment but in the end it did not meet my expectations.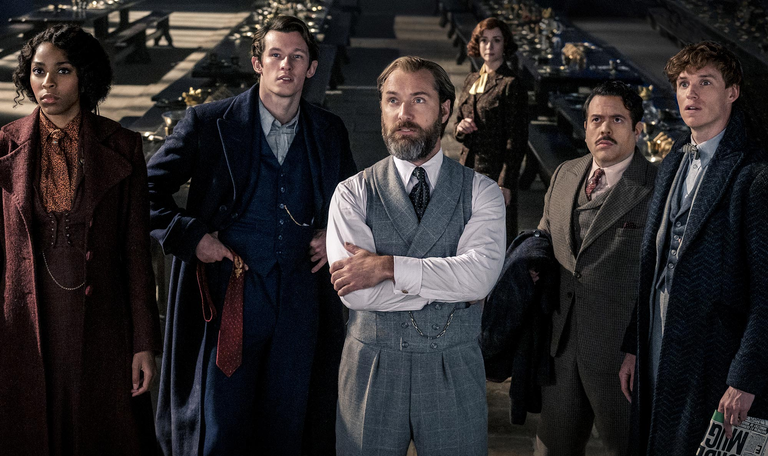 Source

La película también tiene sus momentos entretenidos y de humor, la verdad es que si pase buenos momentos, lo que no me gusto del todo fue el desarrollo de la historia. También me parece muy destacado el trabajo de los actores, no suelo criticar mucho el trabajo de estos, ya que pienso que mis opiniones se basan más en lo visto en la historia y el no son tan profundas como para calificar el trabajo del reporto de Animales fantásticos: Los Secretos de Dumbledore. Lo que les debo decir es que conecte con varios de ellos, aun vuelvo y repito, la participación de varios de ellos me parecieron sin sentido, pero ya esto es un error de los guionistas quienes están encargados de relatarnos la historia. La película me parece que tiene buenos efectos visuales, nada que pueda criticar. Los escenarios donde se llevan cada una de las escenas son impresionantes, me gustaron en general. El vestuario de algunos de los personajes no me pareció acorde, al menos como se describen en los libros, pero tal vez se debe que se le quiera dar un toque de modernismo a la película.
The movie also has its entertaining and humorous moments, the truth is that I did have some good times, what I didn't like at all was the development of the story. I also find the work of the actors very outstanding, I don't usually criticize much the work of these, since I think my opinions are based more on what I saw in the story and they are not as deep as to qualify the work of the cast of Fantastic Beasts: The Secrets of Dumbledore. What I must tell you is that I connected with several of them, even though I repeat, the participation of several of them made no sense to me, but this is a mistake of the screenwriters who are in charge of telling the story. The movie seems to me to have good visual effects, nothing to criticize. The scenarios where each of the scenes take place are impressive, I liked them in general. The costumes of some of the characters did not seem appropriate, at least as they are described in the books, but perhaps it is because they want to give a touch of modernism to the film.
Veredicto Final
Final Verdict
Animales fantásticos: Los Secretos de Dumbledore es una película que no cumplió para nada con las expectativas no solo de mi persona, sino que de muchos fanáticos, por algo la taquilla no fue la esperada. La verdad es que en lo personal no recomendaría ver esta película, al menos es mi opinión ya que la historia suele ser bastante confusa y se ve más de lo historia, aunque algunos cosas sí que me gustaron como el final, pero en realidad no quiero dar ninguna información ya que tal vez muchos no han visto esta película y no quiere darles ningún adelanto. Tal vez estoy equivocado en lo que planteo y plasmo en mis palabras en esta reseña, pero la verdad es que mi opinión la doy de acuerdo a mi experiencia y en general no conecte con esta película, pero si es de tu agrado puedes verla y comentar una opinión sobre ella para ver concuerdan conmigo o tiene otra visión sobre esta última presentación de Animales fantástico. Finalmente hay rumores que debido al fracaso de la saga y principalmente de la última entrega se ha cancelado lo que hasta el momento a tenido tres películas y se esperaban más de esta historia, pero se ha mencionado que los proyectos están congelados y no se esperó que saquen otra producción durante un tiempo. La verdad es que le daría otra oportunidad y me gustaría ver otra entrega, tal vez las cosas cambien y se le de un vuelco a la historia para bien.
Fantastic Beasts: The Secrets of Dumbledore is a movie that did not meet at all the expectations not only of me, but of many fans, that's why the box office was not as expected. The truth is that personally I would not recommend to see this movie, at least that is my opinion because the story is usually quite confusing and it is seen more than the story, although some things I did like like like the ending, but I really do not want to give any information because maybe many have not seen this movie and do not want to give any advance. Maybe I'm wrong in what I say in my words in this review, but the truth is that I give my opinion according to my experience and in general I don't connect with this movie, but if you like it you can see it and comment an opinion about it to see if you agree with me or have another vision about this last presentation of Fantastic animal. Finally there are rumors that due to the failure of the saga and mainly of the last installment has been canceled which so far has had three films and were expected more of this story, but it has been mentioned that the projects are frozen and not expected to take another production for a while. The truth is that I would give it another chance and I would like to see another installment, maybe things will change and the story will be turned around for the better.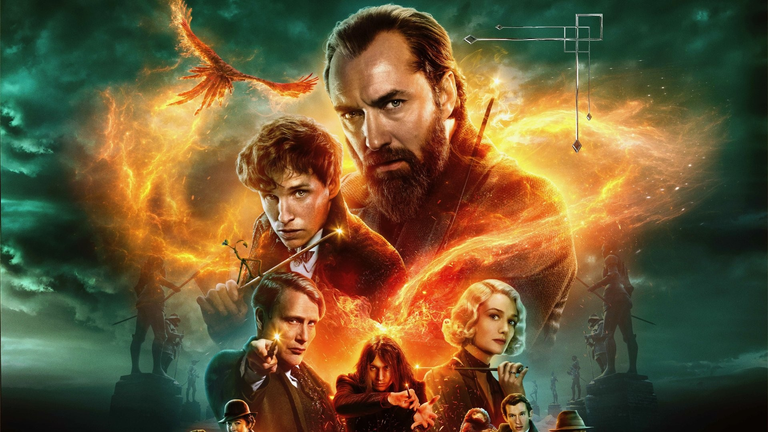 Source

Trailer:
Source
Ficha técnica || technical datasheet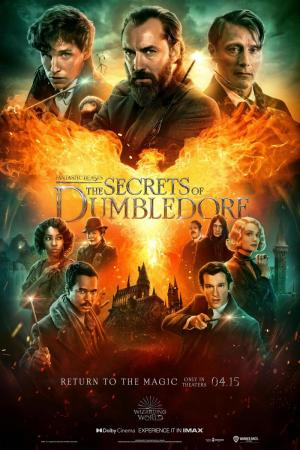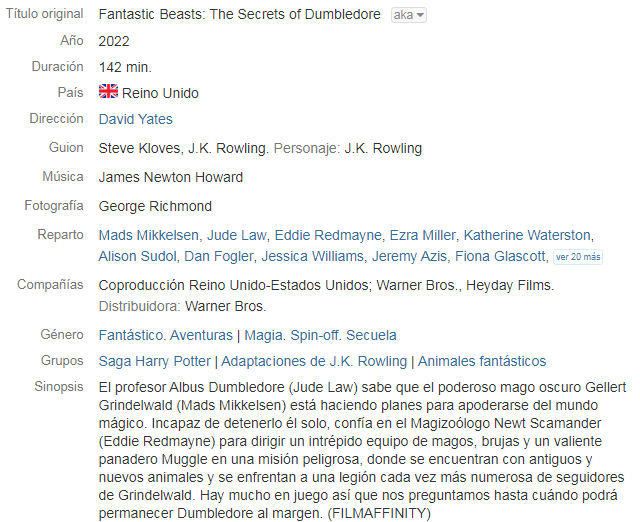 Source

Separador de textos realizado por mi persona en // Text separator made by me in : Canva
Translated with www.DeepL.com/Translator (free version)
Gracias por su visita. Espero que les haya gustado. // Thank you for your visit. I hope you liked it.
Hasta una próxima oportunidad // Till a next chance
Sin más que decir, se despide de ustedes, su cordial servidor @franz54. // Without further ado, he bids farewell to you, his cordial server @franz54.


Vote la-colmena for witness
By @ylich

---
---