Queen Charlotte || A Bridgerton Story
This series blessed my last weekend with enough delightfulness, I can't just keep it to myself as its been a while since I write about any movie I watch. This one right here stood out and like a sweetheart, it swept me off my feet.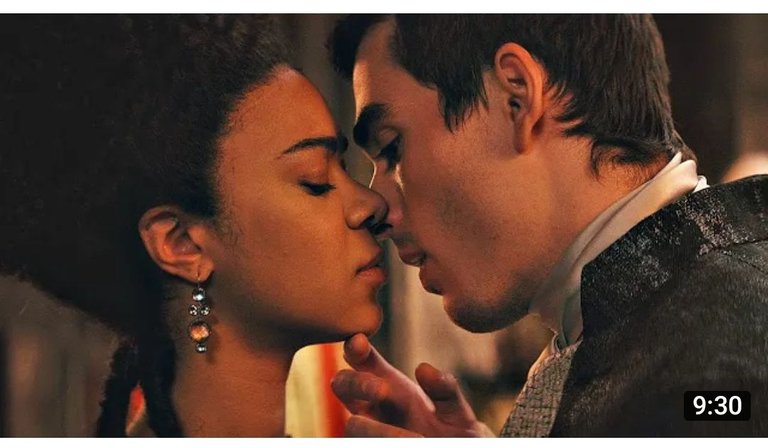 Queen Charlotte is a prequel to Bridgerton. This series premiered on 4th of May 2023. If you have watch the Bridgerton
Seasons one and two you might be wondering or curious to know more about the backstory of Queen Charlotte and King George, Lady Agatha Danbury as little was revealed about them coupled with the story of Lady Violet Bridgerton. Because they all get me curious.
If you haven't watched Bridgerton you might want to. But regardless Queen Charlotte will still blow your mind.
The story of Queen Charlotte started when as a young girl she was betrothed off to King George against her wish and shortly when she arrived at the palace she was under scrutiny by the King's Mother.

This series tells their impeccable love story, which leaves the viewers falling in love with them as they struggle to face and survive the challenges life throws at them.
One of my favorite scenes was on their wedding day when Charlotte tried to escape through the wall and, unknowing to her, she was asking King George to help her jump through the wall. The look on her face when she found out she was talking to the King was spectacular and the look on the King's face as well tells, they both fall in love at first sight.🥰 let me just stop telling about the acting here and leave the rest to when you watch it yourself.
Before now, season one of Bridgeton was my favorite but this right here has beaten it hands down.
According to my Google search, there seems not to be a season two and that is their only sin to me. They are just ending this season at episode six. Like they could have told us more and gone deeper about these two love journeys. After all, they had a whooping fifteen children together.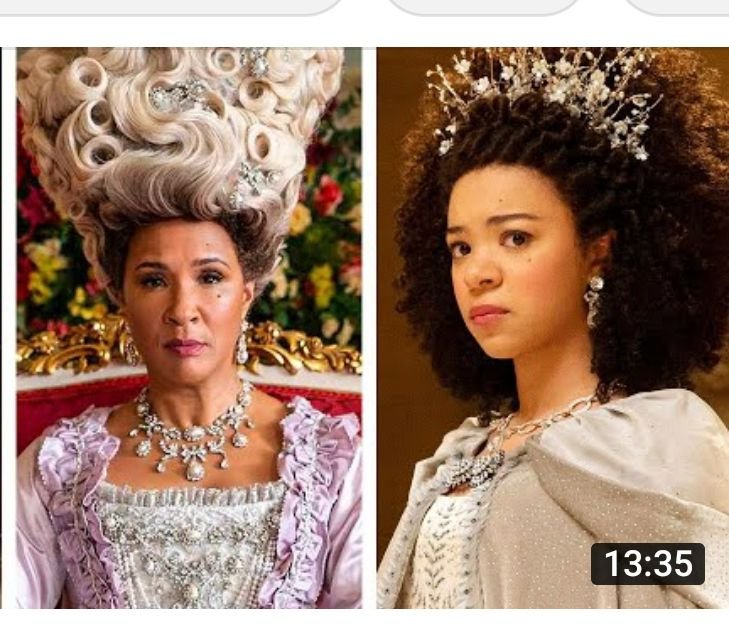 The two actresses Golda Rosheuvel and India Ria Amarteifio as Queen Charlotte killed the role hands down. They are delightful, admirable, funny, beautiful, and amazing. Just name it.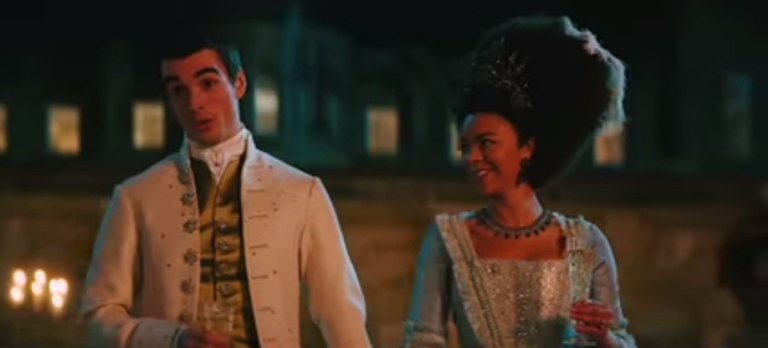 And so also the actor that portrayed King George. He delivered his role excellently. He is cute, and funny, he is simply perfect for the role.

Take home from this series for me
The biggest take home for me in this series is that, to truly love someone, you have to be able to love them during their lowest time. You can't love them without loving them with their flaws and imperfection. Only then it is called love.
Queen Charlotte and others portray this quality so well and that is what makes their characters so strong and amazing.
Other supporting roles were top-notch. They leave you eager to see the next episode as their story unfolds.
I had a great watch and I will highly recommend this series if you are into historical series. According to the rotten tomato rating, 94% of Google users like this series and I will rate it 9/10.
Thank you for visiting my blog, kindly note that all images were screenshots by me from the movie scenes. hive text divider is from @doze and you are free to use it if you wish.
---
---