CineTV Contest: My Favorite Batman Movie/Serie: The Dark Knight (ENG-ESP)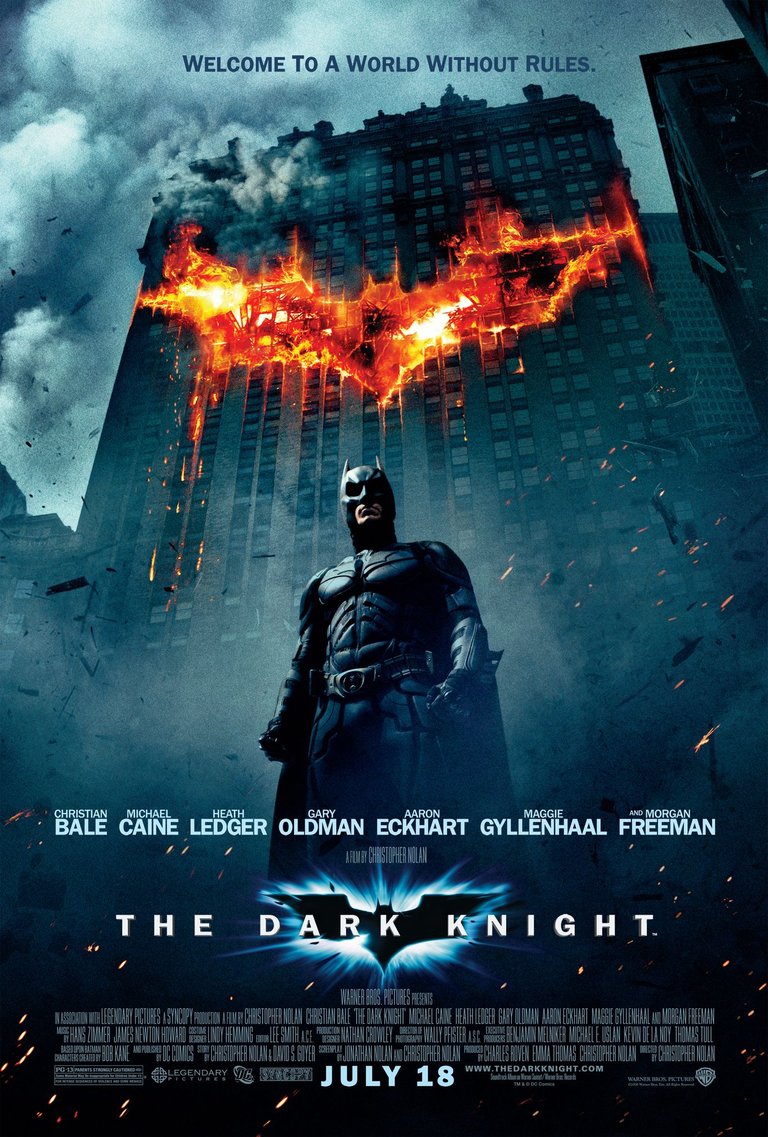 Fuente/Source
Hello movie lovers in hive, today I share with you my entry to this wonderful contest where I will talk a little bit about why this is one of my favorite movies of this DC Comics character, organized by our friend @Cinetv who invites us to share our series/movie of this night hero, Batman. Here is the contest so you can also share your favorite movie or series of this superhero. I hope you like it and I invite you to read me! 🦇✨
Hola amantes del cine en hive, hoy les comparto mi entrada a este maravilloso concurso dónde hablaré un poco sobre por qué está es de mis películas favoritas de este personaje de DC Comics, organizado por nuestro amigo @Cinetv el cual nos invita a compartir nuestra serie/película de éste héroe nocturno, Batman. Por aquí les dejo el concurso para que puedan compartir también su película o serie favorita de éste superhéroe. Espero les guste y los invito a leerme! 🦇✨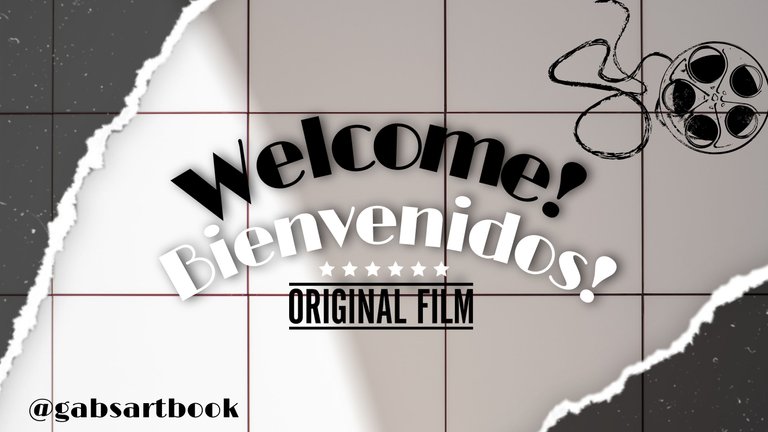 CAST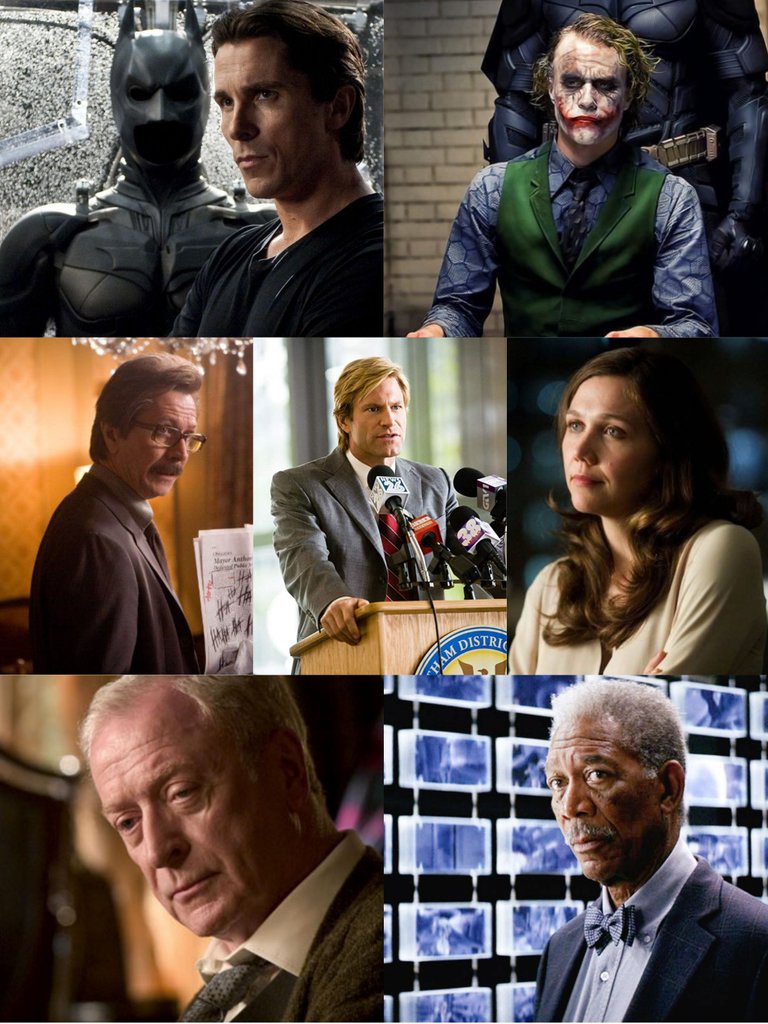 Fuente/Source
Let's talk about the cast of this movie, the impressive thing about this movie and one of the things I love the most is its great cast full of great actors and actresses like: Christian Bale (Bruce Wayne/Batman), Heath Ledger (Joker), Michael Caine (Alfred Pennyworth), Aaron Eckhart (Two-faces/Harvey Dent), Gary Oldman (James Gorgon), Maggie Gyllenhaal (Rachel Dawes) and Morgan Freeman (Lucius Fox). Undoubtedly a full cast of incredible people who stand out for their fantastic acting skills and who accompany us to give life to these characters once again in the second installment of this trilogy, The Dark Knight.
Hablemos del cast de esta película, lo impresionante de esta película y una de las cosas que más me encanta es su gran reparto lleno de grandes actores y actrices como: Christian Bale (Bruce Wayne/Batman), Heath Ledger (Joker), Michael Caine (Alfred Pennyworth), Aaron Eckhart (Two-faces/Harvey Dent), Gary Oldman (James Gorgon), Maggie Gyllenhaal (Rachel Dawes) y Morgan Freeman (Lucius Fox). Sin duda algo que me encanta de esta película es la cantidad de actores y actrices increíbles, podría decir que incluso es algo que destaco en el tiempo de su estreno y que aún dejo una marca en la historia de las películas de Batman debido a la increíble representación de estos personajes y la forma en la que marcaron la historia de ésta trilogía.
Fuente/Source
The Dark Knight is directed by Christopher Nolan, who in my opinion, has a great career as a film director and who I really admire because he implements and gives us incredible scenery, special effects, exceptional landscapes that involve us even more in the films in addition to his incredible work as a screenwriter. Nolan gave us a chaotic Gotham city plunged into anarchy after the events in the first film of this trilogy, Batman Begins. I could say that the cinematography is one of the things that most attracted me to this film, the amount of scenes and resources used as the parade scene in honor of the death of the officer where the joker disguises himself as an officer to kill the mayor and also the scene of the hospital where the joker planned to explode it with all the people inside it makes the film a visual delight.
The Dark Knight cuenta con la dirección de Christopher Nolan, quién en mi opinión, tiene una gran carrera como director de cine y que de verdad admiro ya que implementa y nos brinda increíbles escenarios, efectos especiales, paisajes excepcionales que nos envuelven aún más en las películas además de sus increíbles trabajos como guionista. Nolan nos brindó una ciudad gótica caótica y sumida en la anarquía luego de los sucesos en la primera película de ésta trilogía, Batman begins. Podría decir que la cinematografía es una de las cosas que más me atrajo de esta película, la cantidad de escenas y recursos usados como la escena del desfile en honor a la muerte del oficial en dónde el joker se disfraza como oficial para matar al alcalde y también la escena del hospital en donde el joker planeaba explotarlo con todas las personas dentro de éste hace que la película sea un deleite visual.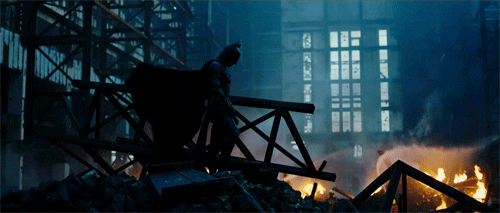 Fuente/Source
Before watching this movie I had a basic knowledge of Batman's history but after watching it I loved it, so I decided to watch it chronologically to see how this story would end and I was very attracted to the story, Bruce Wayne's tragic past where he has to muster the courage to become what his parents would have wanted him to be and how at times he loses control as there were times when the burden of his family's history was too great and that was another thing that attracted me to Batman's story that not only shows him as a night watchman who helps stop crime in Gotham but also as a person who must deal with his own demons, It made me realize that in some situations it is difficult to accept reality and the consequences of your actions as well as those of the people around you, but that we should not let this bring us down because the past is behind us and the important thing is to improve for our future.
Antes de ver esta película tenia un conocimiento básico de la historia de Batman pero después de verla me encantó, así que luego decidí verlas de manera cronológica para saber cómo acabaría está historia y me atrajo muchísimo la historia, el pasado trágico de Bruce Wayne en dónde tiene que reunir el valor de convertirse en lo que sus padres hubieran querido de el y como en ocasiones pierde el control ya que había ocasiones en donde la carga de la historia de su familia era muy grande y eso fue otra cosa que me atrajo de la historia de Batman que no solamente lo muestran como un vigilante nocturno que ayuda a detener el crimen el ciudad gótica sino que también es una persona que debe lidiar con sus propios demonios, con el legado de su familia y consigo mismo, me hizo darme cuenta de que en algunas situaciones es difícil aceptar la realidad y las consecuencias de acciones tanto tuyas como las de las personas a tu alrededor pero que no debemos dejar que esto nos derrumbe porque ya el pasado está atrás y lo importante es mejorar para nuestro futuro.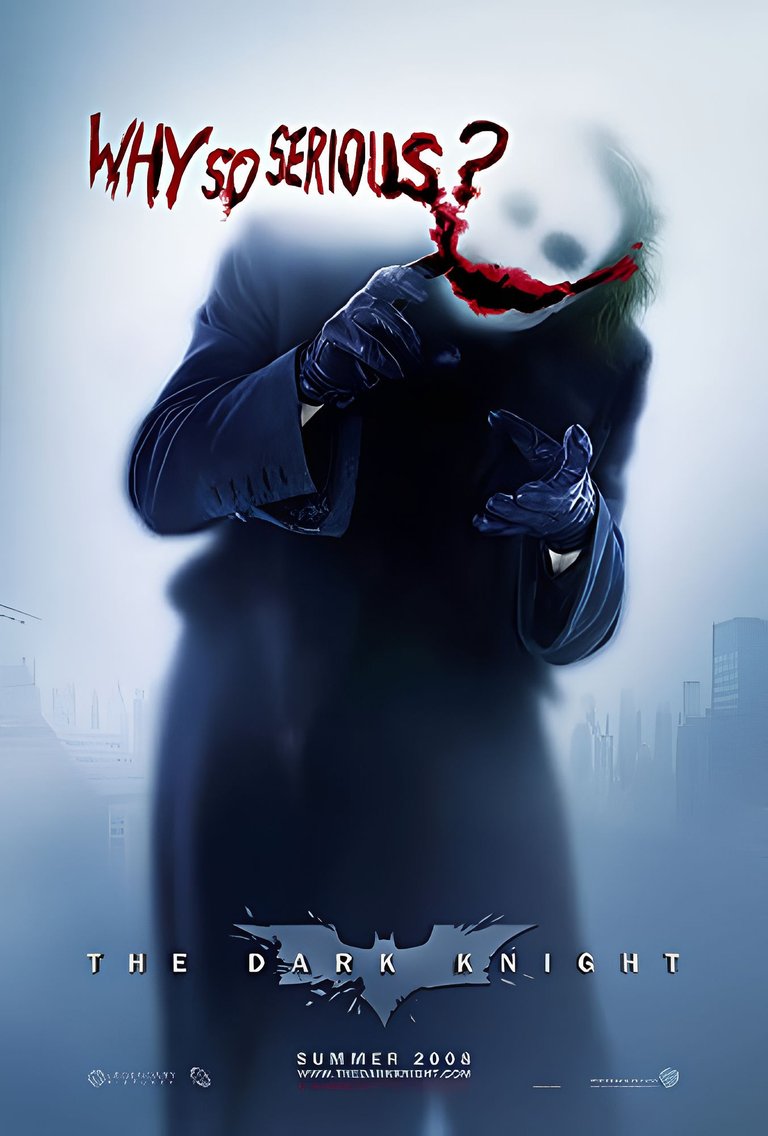 Fuente/Source
One of the performances that not only I but many people loved was that of our beloved Heath Ledger, who stood out for personifying in a unique and surprising way a character that has so many layers, which is complicated to interpret and look authentic. No doubt Heath Ledger, in addition to winning an Oscar for this spectacular performance, stood out for making the character of the joker come to life on the big screen, despite all the problems that our actor had, he will be remembered with great appreciation not only for this performance but for his entire acting career. Besides all this I could say that he was one of my favorite characters in the movie, truly the charisma and madness together made this character even more fearsome and at the same time loved by me.
Una de las actuaciones que no solo a mi sino a muchísimas personas les encantó fue la de nuestro querido Heath Ledger, quien destaco por personificar de una manera única y sorprendente a un personaje que tiene tantas capas, que es complicado de interpretar y que se vea auténtico. Sin duda Heath Ledger, además de ganarse un Oscar por ésta espectacular interpretación, se destaco por conseguir hacer que el personaje del joker cobrara vida en la pantalla grande, a pesar de todos los problemas que tenía nuestro actor se le recordara con muchísimo aprecio no solo por esta actuación sino por toda su carrera actoral. Además de todo esto podría decir que fue uno de mis personajes dentro de la película, de verdad que el carisma y la locura juntas de la mano hicieron que este personaje fuera aún más temible y a la vez querido por mi.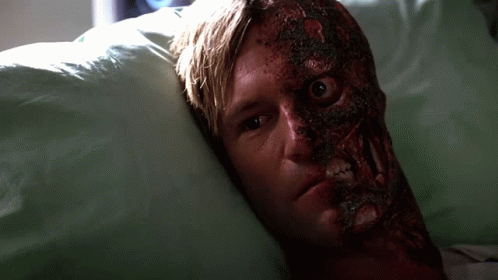 Fuente/Source
The development of the story is incredible, with a lot of action, adrenaline and suspense makes the movie together with everything else exquisite to watch, I have seen it many times and still it doesn't get boring but I see it as if I was watching it for the first time in my life. Another thing that I would like to highlight is the incredible design of Harvey Dent who after the accident loses part of his face making this one in the flesh, the incredible work with the design and makeup surprised and terrified me since I did not know this character but after everything that happened I could understand why he ended up being a villain. Of this character I could say that his story influenced me, he only wanted to take care of his city and his beloved but all this was taken away not only by the joker but by the corruption within the same city, his reflection in terms of revenge took the wrong path and lost his judgment letting himself be carried away by the pain and rage and was an example of what should not happen, Letting ourselves be dominated by pain and resentment and our protagonist Bruce Wayne teaches us how this can serve us in a beneficial way to learn and be better, I feel it is an important message within both the film and the history of Batman.
El desarrollo de la historia es increíble, con mucha acción, adrenalina y suspenso hace que junto con todo lo demás la película sea exquisita de ver, la he visto muchísimas veces y aún así no logra aburrirme sino que la veo como si la estuviera viendo por primera vez en mi vida. Otra cosa que me gustaría destacar es el increíble diseño de Harvey Dent quien luego del accidente pierde parte de su rostro haciendo que este quede en carne viva, el increíble trabajo con el diseño y el maquillaje me sorprendió y me aterró ya que no conocía a este personaje pero luego de todo lo que ocurrió pude entender el por qué terminó siendo un villano. De este personaje podría decir que influyó en mi su historia, el cual quería solamente cuidar a su ciudad y a su amada pero que todo esto fue arrebatado no solo por el joker sino por la corrupción dentro de la misma ciudad, su reflexión en cuanto a venganza tomo el mal camino y perdió su juicio dejándose llevar por el dolor y la rabia y fue un ejemplo de lo que no debería ocurrir, el dejarnos dominar por el dolor y el rencor y nuestro protagonista Bruce Wayne nos enseña como esto puede servirnos de manera beneficiosa para aprender y ser mejores, siento que es un mensaje importante dentro de tanto la película como de la historia de Batman.
Fuente/Source
This movie brings together an incredible amount of good actors, a spectacular script where the story is dark and where our protagonist must face his worst fears and decide to be seen as a villain or continue to be a shadow in the dark nights of Gotham. It is fantastic the way in which there was that division between what the people of Gotham wanted in terms of problem solving, they saw Batman as a threat, someone who could break in with his peace in the middle of the night but when they looked at Harvey this changed, they looked at him with admiration as he transmitted security and hope yet Bruce Wayne to continue trying everything in his power to be able to end all the chaos. Finally I will say that even though the joker seemed to have no goal since according to him it was his job, his life, he achieved his goal by driving Harvey to the hardest levels of despair making him believe that justice will never exist, neither for him nor for anyone else but in spite of this he only proved to Batman that people needed his help. One of my favorites and which I love to watch again every time it is shown, I could say that thanks to Bruce Wayne I learned that we must always overcome adversity and continue to fight for our truth and for what is ours.
Ésta película reúne una cantidad increíbles de buenos actores, un guión espectacular donde la historia es oscura y dónde nuestro protagonistas debe enfrentarse a sus peores miedos y decidir ser visto como un villano o continuar siendo una sombra en las oscuras noches de gótica. Es fantástica la forma en la que hubo aquella división entre lo que las personas de gótica querían en cuanto a solución de problemas, veían a Batman como una amenaza, alguien que podría irrumpir con su paz en medio de la noche pero cuando miraban a Harvey esto cambiaba, lo miraban con admiración ya que transmitía seguridad y esperanza aún así Bruce Wayne de continuar intentando todo lo que estaba en su poder para poder terminar con todo el caos. Por último diré que a pesar de que el joker pareciera no tener un objetivo ya que según el era su trabajo, su vida, consiguió su objetivo orillar a Harvey hasta los niveles más duros de la desesperación haciéndole creer que la justicia nunca existirá, ni para el ni para nadie pero a pesar de esto solo le demostró a Batman que la gente necesitaba de su ayuda. Una de mis preferidas y de la cual me encanta volver a ver cada que la pasan, podría decir que gracias a Bruce Wayne aprendí que siempre debemos sobreponernos ante las adversidades y continuar luchando por nuestra verdad y por lo nuestro.
"Why Do We Fall, Sir? So That We Can Learn To Pick Ourselves Up."

"¿Por qué nos caemos, señor? Para que aprendamos a levantarnos."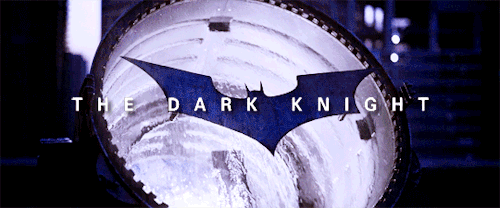 Fuente/Source
I hope you will be encouraged to tell us which Batman movie or series you like the most and give us your experience about it.
Espero que te animes a comentarnos que película o serie de Batman te gusta más y darnos tu experiencia sobre ella.

I hope you liked my opinion about this great movie, thank you very much for coming here and see you very soon in this same community talking about what I like the most, movies.
Espero que te haya gustado mi opinión sobre ésta gran película, muchas gracias por llegar hasta aquí y nos vemos muy pronto en ésta misma comunidad hablando sobre lo que más me gusta que son las películas.
Realicé la traducción en
https://www.deepl.com/es/translator
Imágenes editadas con PicsArt. | Images edited by PicsArt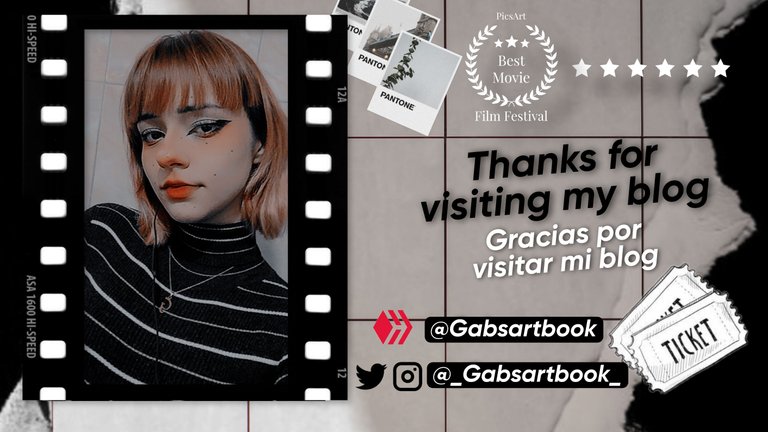 ---
---