Prey! Full circle predator movie.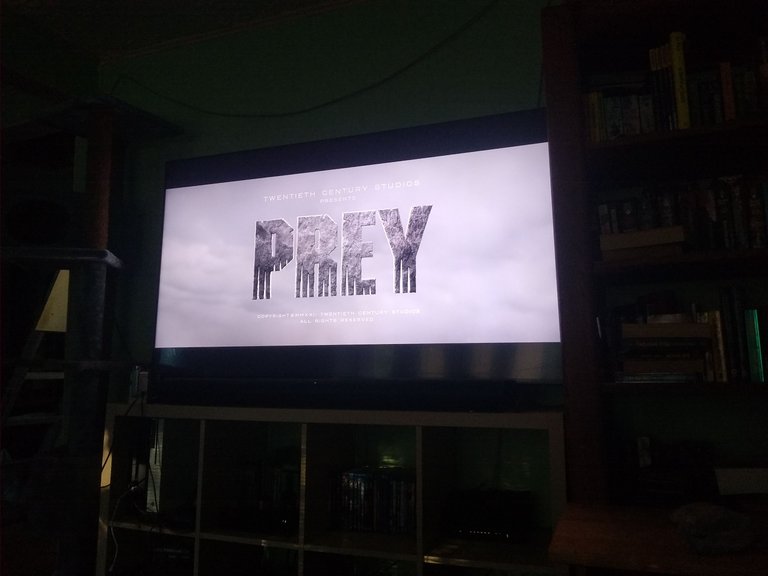 This movie is super awesome I only have a couple of things to pick about.
The weird putting the back of your hand on your cheek pulling on your bow definitely was... Very odd.
And you definitely don't sharpen a stone tomahawk like you do a steel knife.
Other than that I have to say that this is a super amazing movie and with my research into family history the Comanche actually broke off from the Shoshone Nation and move South to provide a forward operating base for the raids on Spanish soldiers.
Ironically I definitely heard some uto Aztecan language!!
Absolutely the command for come here is the same command that my mom used for her dog and to use the command in the Shoshone language.
The fighting sequences with punching kind of made me laugh because Indians don't punch.
However all the fighting and choreography actually blended together and was really nice.
And of course the opening bear sequence was shocking and really cool.
I am definitely a fan and this is definitely going to be something I'm going to download and watch quite a few times and maybe we need to do a showing of all predator movies in sequence.
That won't spoil this movie even though I really want to however I have to say this is one of those rare gems.
Couple of small little things however I was really excited to check this movie out.
So in my opinion it is extremely worth seeing.
My only real grump.
However the dub version into Comanche was absolutely atrocious because of course the mouths did not match up with the speaking.
---
---