Air: A Story of Greatness | Amazon Prime Video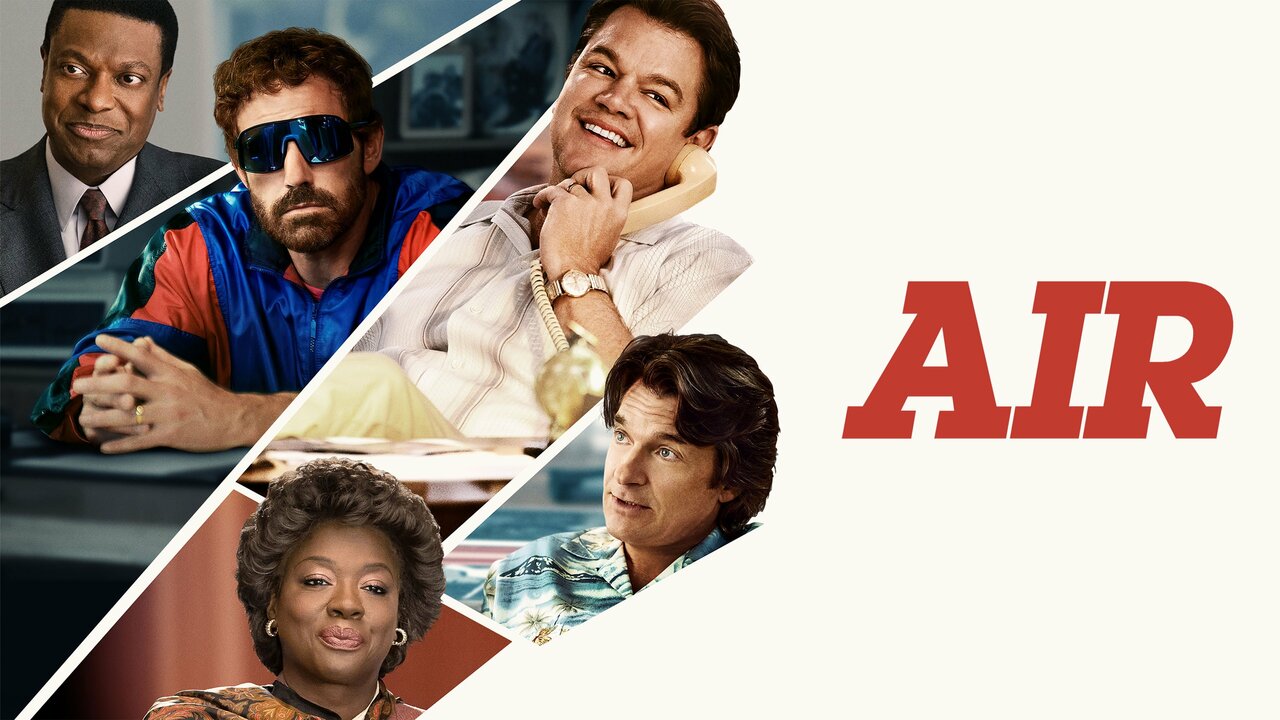 Air is a movie based on true events that tells the story of Nike's pursuit of signing a contract with Michael Jordan and creating a new line of sports shoes. The movie starts most talented actors like Matt Damon, Ben Affleck, Jason Bateman, Viola Davis, and Chris Tucker. Great acting, beautiful cinematography, amazing story! I highly recommend the movie. It is available on Amazon Prime Video.
Spoiler Alert: This post may contain spoilers. If you haven't seen the movie yet and would prefer to avoid spoiler, please stop reading here. Feel free to return after watching the movie.
Imaging making $400 million every year as a passive income. The key word here is passive. That is how much Michael Jordan makes from Nike's Air Jordan line. Making millions would sound great to anybody even if it required hard work and a lot of active involvement. Jordan may not have been involved in designing, manufacturing, and selling the shoes. However, there is no doubt his talent and a lot of hard work in his profession made them a valuable product. To borrow a line from the movie - it is not about the shoes, it is about who steps into them. Air is a movie that tells the story of success. Success of Nike as a company. Success of Michael Jordan as an athlete. It is also a story of a successful business deal that resulted in a mutually beneficial outcome.
It interesting how recently there has been no shortage of new movies based on true events, and present interesting business dealings of the past that have impacted decades that followed. You too may have noticed this, based on my recent movie review posts. Some of are The Founder that tells the story of McDonalds, Tetris that tells the story of licensing deal for the Tetris game. Just like these movies, Air was made well and is great work of art, all while telling one of the great stories.
I am not a huge fan of any sports or products associated with them. But I do enjoy quality movies and great stories that contain historic, educational, and inspirational lessons. Air definitely an excellent choice for a movie night.
This movie wouldn't be possible without Michael Jordan and the entire story revolves around him. However, Jordan is not the main character in the movie. The movie is not necessarily about Michael Jordan and his basketball career. The main character in the movie is Sonny Vaccaro, Nike's marketing executive. Vaccarro is played by Matt Damon. Ben Affleck plays the role of Nike's founder Phil Knight. Affleck is also the director of the movie. He does great acting as Phil Knight. However, his appearances are very limited. Knight makes the ultimate business decisions at the end, but wasn't the one actually made the deal possible. Knight initially didn't even believe it was a good idea.
Sonny Vaccaro sets himself a goal to sign Michael Jordan with Nike for their basketball devision. As sports footwear company, Nike was among the companies who would sign contracts with top athletes to promote their brand and products. Nike was a successful company, but it wasn't the number one company. It had competition. Adidas was more successful, and there was another company in the space, Converse. Compared to Adidas and Converse, Nike was the third. Similarly Michael Jordan wasn't the best basketball player at the time, yet. He was a young athlete who was successful, but yet had more to show. When signing athletes for basketball devision, Jordan is presented as a third option. Both Nike and Jordan not being the top in the specialties yet, they had great potential. In retrospect it seems they would be great partners. But it wasn't this obvious at that time. Jordan didn't want a deal with Nike. Jordan was impressed by Adidas.
Nike didn't have deep pockets like Adidas or Converse did, or their basketball devision's budget was low. Nike had planned to spend $250k a year for this marketing deal. But their original plan was to spend this money for deals with multiple athletes. On the other hand Adidas was ok with spending that much or more for one athlete. Jordan didn't even like Nike shoes and wore Adidas shoes himself. It looked like Nike and Jordan would only be possible by miracle. The only person who really wanted this deal and had the vision was Sonny Vaccaro. Vacarro saw something nobody else did, expect another main character in the movie, Jordan's mother.
Obsessed with the idea of signing Michael Jordan, Vaccaro puts aside all of his projects and decides to only focus on getting the deal with Jordan. Despite numerous efforts to setup a meeting with Jordans through their agent, Vacaro never gives up. Micahel Jordan already had his mind made up regarding his preference of the company. But he wasn't the only decision maker. He trusted his parents, especially his mother in helping with these important decisions. Vaccaro didn't have money to offer either. He still had to convince Phil Knight to increase the budget or to spend the entire budget on one athlete. Knight strongly disagreed. All odds stacks against him, Vaccaro decides to do something that could cost him his career and reputation. He decides to travel to visit Jordan's in their house. During his visit he is not able to meet Michael Jordan, but meets his parents. One of the best scenes of the movie is Vaccaro's discussion with Jordan's mother. It become clear at this point that the people who had the vision were Vaccaro and Jordan's mother. They both had great ideas and goals in this deal. However, their vision wasn't the same one. But one completed the other.
Vaccaro could see greatness in Michael Jordan future, and this deal would be one of the brilliant business decisions in Nike's history. Jordan's mother also saw this greatness, even more so than Vaccaro. She did see a benefits of this deal as well. But she had different plans. After their discussion they depart ways with hopes to have an official meeting and opportunity for Nike to make their pitch. Jordan's agent and Phil Knight were not happy when they found out that Vaccaro met with Jordan' mother. But both also saw an opportunity and understood that it would be one of the best moves Vaccaro has done, if he could close the deal. None of this changed how Jordan felt about Nike, and desire to make a deal with Adidas. But this was enough for Michael Jordan to agree for an official meeting.
After meeting with Adidas and Converse executives and marketing team, Jordan pay visit to Nike headquarters. By this time Nike team was able to make a prototype of a shoe that would be named Air Jordans. Unlike Adidas and Converse, Nike was willing to create a new line of shoes, just for Jordan. Meeting goes well, Vaccaro makes his best pitch. However, there was no deal made at the time. They all agree to connect at a later time for the final decision. Days go by, and no response from Jordans. Word in the street is Adidas was planning to make even better offer. Finally, Vaccaro receives a phone call from Jordan's mother. With super clever choice of words Deloris says Jordans agree for a deal with Nike, if Nike added in the contract what the may have omitted by mistake. Deloris says, Michael Jordan is prepared to sign a deal with Nike for $250k a year salary, and the deal had to include percentage of profits from selling Air Jordans.
This was something that hadn't been done before. At this point Viccaro knew the deal wasn't going to happen. He knew Knight wouldn't go for it, and Nike board would disapprove. To Viccaro's big surprise, Phil Knight agrees to pay the share of profits from sales of Air Jordans, and directs him to close the deal. Viccaro calls back Deloris Jordan with the good news. Deal is made. Not just any deal. Greatest deal in the history of business relations between athletes and companies. Nike was expecting to sell $3 million worth of Air Jordans in four years. They sold $26 million in the first year. All of the sudden $250k Nike initially was reluctant to spend, and Jordan initially was happy to accept from Adidas looked like nothing. The Air Jordan line continued to be success for years to come and made billions for both Nike and Jordan.
This deal also set a precedent, and now other athletes were able to negotiate same kinds of deal, which obviously way more fair than what was practiced in the industry. Deals that result in benefits for all parties involved are the best. It is rare to see such deals. Let me know your thoughts in the comments.
---
---