Billions - Season 6: Another Misrepresentation Of Bitcoin & Crypto?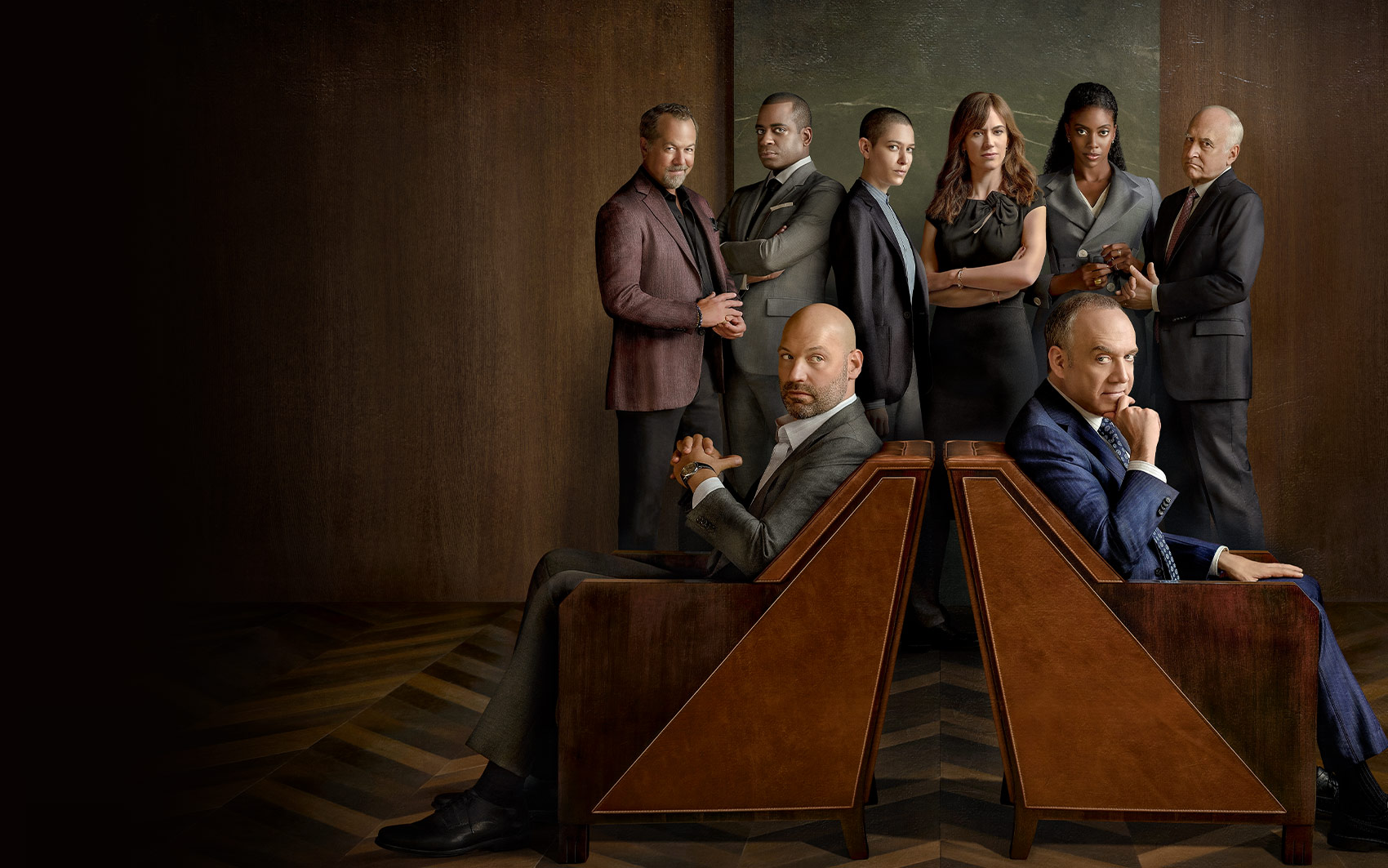 Billions is one of Showtime's most successful TV series. The series premiered on Showtime in 2016 and since then have release 6 seasons. To my surprise, it look like the Billions was renewed for season 7 as well. It is available to stream on Showtime and monthly subscription for Showtime costs $11 in the US. To me it seems like over the years and seasons the focus of the show have slowly shifted from markets, trading, investments to battles between rich and powerful ego-centric characters. This becomes even more obvious in season 6. The original idea of show that focused on trading, investments and market manipulations seemed more interesting, and initial seasons did have a good start achieving this goal. But for some reason creators of the show decided to more focus on building a story of endless battles and efforts of two sides trying to destroy each other.
The show is not based on real people or events. All characters and events are fictitious. However, that doesn't mean the stories presented couldn't have been closer to reality. I think there is abundance of material to explore when it comes to building capital management empires, market manipulations, corrupt politicians, and power hungry billionaires. It feels like, as the show progressed, it continued departing from the reality more and more. While I concede that the show was made well and has entertainment value, I also find it to be a disappointment in development of the storyline. I wouldn't say it was a complete waste of time, but at the same time I am not looking forward to seeing the next season.
SPOILER ALERT: If you haven't seen the series or season 6 yet and do not want spoilers revealed, please stop reading here.
The biggest change in season 6 was the replacement of the main protagonist, Bobby Axelrod a billionaire who made fortune in the trading and investment markets. Bobby's role was replaced by his rival billionaire, Michael Thomas Aquinius Prince. This big change didn't come as a surprise, and was kind of revealed at the end of season 5. If I am not mistaken, season 5 was mainly about the rivalry between Bobby and Prince. In the end, Price won, bought out Bobby's hedge fund and let him escape authorities.
From the very start of the season 1, the story of the show was built around Bobby Axelrod and how he became rich and powerful. His main enemy, was Chuck Rhoades, a prosecutor whose mission for the most part was putting Bobby to jail. In season 6, Bobby is gone and Chuck's new mission and obsession is to do as much damage as possible to new Bobby, Michael Prince.
Damian Lewis has done a great job playing the role of Bobby Axelrod in previous seasons, and no doubt has played a great role in making the show a success. The creators and writers of the show had done a great job building this character, who started with zero and was able to build one of the most successful hedge funds. Bobby is an interesting character, generous and kind to his friends, but also brutal and vengeful against foes. While can relate to ordinary folk and presented as a family guy, and have many good qualities, his is also obsessed with power and winning at all costs. I would say the entire show was built around this one character. But it was interesting in a way that it also presented some insights into the Wall street, markets, trading and investment tactics. Over time, that focus shifted more to enemies trying to destroy each other.
Anytime the main character is replaced for one reason or another, it is a risk for show to continue. However, in this case I think it was a smooth transition of roles. Because they were able to build a story where a protagonist was defeated with dignity, and winner became the new protagonist. The story did provide a decent closure and the reason for Bobby to disappear with leaving the door open for him to reemerge if need be. I don't know the reasons why Boddy Axelrod was axed. It could be that actor decided to move on, or they couldn't reach an agreement on contract, etc. In any case, I think transition wasn't the cause of disappointment. The new protagonist, Prince brought a new storyline to the show, and new angles to explore. However, the problem is it was same old strategy of having two enemies trying to destroy each other, often for no good reason.
Michael Prince, after buying out Axe Capital and renaming to Michael Prince Capital keeps all former Axe employees and tries to bring change to the firm. I understand the need to keep old characters and actors to continue the show. But it seems strange that another billionaire who also made fortune in markets, doesn't have his own hedge fund and/or employee except for the loyal assistant. Another strange thing is that how, all employees of Bobby, including his loyal confidante embrace the rule of Prince without any doubts and hesitation, even-though they have been at war in the past.
The biggest disappointments come after seeing Prince throwing billions around and continuously losing them to either bad property purchases, or politicians, just because his enemy Chuck Rhoades was playing some politics against him. Prince keeps losing billions, and it seems things aren't really going his way. Everybody constantly betraying him. The only win he gets is when is able to get Chuck fired and for some reason losing all the billions justify that outcome.
Speaking of Chuck, Paul Giamatti does a great job playing this role with prolonged speeches and monologues. There is always some speech Chuck has to give. lol. But Chuck has been the constant adversary these billionaires need to fight. Often, I ask myself - Doesn't this prosecutor have other jobs to do? Other cases to try? Catch other lawbreakers? Despite having a high position as a US Attorney, or Attorney General in New York City, it seems like the only job Chuck does is try to build a case against a couple of billionaires. To give a benefit of a doubt, in the previous series there is sort of an illusion that departments functioning, and others taking care of daily tasks. But the last season, Chuck has nothing else to do, but to try to hurt Prince. What seems unreal is that, Prince never provokes him or doesn't even do anything clearly illegal or wrong.
In fact, everything Prince is trying to do is actually to benefit people, to benefit New York City. Be it his attempts to bring Olympics to the city, be it his attempts to fund universal basic income experiments, be it to buy new trains for NYC subway system, or upgrade the infrastructure. For some not so clear reason, Chuck is just obsessed with taking fight with Prince. Even other people involved, like other wealthy people and politicians involved seem so unattached from reality. All of them flip-flopping all the time. One day they are friends with Prince, next day with Chuck, and on and on.
Despite all the disappointment I continued to watch, hoping for a big reveal or a better ending to the season. Finally, on last and twelfth episode, for a moment it looked like all the wait was going to be paid off. The final episode revealed Prince's bigger plans, to run for a president of the United States and everything he has been trying to accomplish thus far were aimed at this goal. Another reason for excitement was the last episode focused on bitcoin and crypto and how it could help Prince achieve his goals. Bitcoin and crypto was vaguely mentioned in previous episodes but never were given full attention. They decided to integrate crypto to the ending of the season. I should say, I am not impressed how the presented crypto at all. This turned out be another disappointment, and perhaps the biggest. I think they have misrepresented crypto completely.
They revealed that Prince has 12 armored vehicles, inherited from Bobby's failed attempt in creating a bank. These armored vehicles from time to time transport something to twelve different companies that belong to Prince. Chuck sense there is something wrong here, and wants to find out. It turns out these armored vehicles transporting something in a small black cases. In these black cases there are some triangular shape bulky devices, which are presented as wallets for crypto. Since this has to do with crypto, they conclude Prince is doing something wrong or illegal. lol.
At some point they say, that he must have bought these crypto for a dollar, and now they are worth millions, and this makes him a criminal. What? First, highly unlikely he bought them for a dollar. Second, it is just crazy reason to suspect someone as criminal if they bought they crypto for cheap. So Chuck and associates trying to connect Prince's crypto holding with criminal activity. Since he has crypto, he probably didn't pay taxes on them. Lol. How could they get this so wrong, and cannot come up with a more rational storyline?
Chuck manages to pretend to be prosecutor and steals one of these devices. Brings his hacker friend to hack the device. The hacker says he needs six months to crack the encryption. Chuck says, I need it in 24 hours. Sure enough, the hacker manages to hack the devices and there is crypto wallet with assets worth 150 million dollars. Hmmm ok. Showing this device to the prosecutor who replaced Chuck, he convinces her to confiscate 11 other devices Prince has from 11 different locations. They do that. Now they need to hack these as well, but they do it in front of Prince. They use the iPhone style security feature, where you enter the keys more than 10 times the device locks itself and is not accessible to anybody. If Prince gives the keys, he can save the crypto and be prosecuted for not paying taxes. Prince declines to give the keys, and later admits to his employees that he let go of 3.5 billion dollars of crypto. He did this all, so that Chuck goes to jail.
This storyline is wrong in so many levels. Unbelievable!
I never had billions in crypto, but I don't think we need big bulky devices that are bigger than laptops to store crypto. Who does that? Maybe whales. There are better ways to keep the crypto secure. Why is there a need for armored vehicles to move these devices and actually alerting someone that some valuable property is being transported? Isn't the whole point of crypto, so that there is no need to transportation, security, and physical storage like gold, jewelry and cash uses. All of this in fact makes crypto not crypto. There is no need for armored vehicles, there is no need for these devices, there is no need for vaults to store them. This is a complete misrepresentation of crypto. Their story would be better if they just used gold, jewelry, or cash instead.
Taxes! They think getting billionaires on tax fraud is smart. But it is old. The idea they are suggesting is even worse. So, Prince, a billionaire pays all taxes, nothing wrong with his financials. But since he has crypto, he probably didn't pay taxes. So bad. I am pretty sure if Prince had billions in crypto, he would pay taxes or make sure accountants figured out legal loopholes just like the rest of the assets. Just because it's crypto, it doesn't mean automatically that there is some tax fraud.
Last point, Prince admits that he just let of 3.5 billions in crypto by not telling the keys and letting devices lock. All this, when he knew Chuck and associates were coming after these devices. Nobody was able to see what was in the other 11 devices. Why would you give them these wallet devices full of crypto, when you were expecting they were coming after them and this was your plan to get Chuck in jail? Doesn't make sense. They could have just easily been empty devices. Nobody would ever know. They are locked forever. Even if they unlocked them, he would still win, because there wouldn't be any evidence against him. Chuck would still go to jail for impersonating an US attorney. Intentionally or not, they have failed in presenting what bitcoin and crypto are. It is not that difficult. With their resources in creating these series, I would think they would have done proper research to make the story a bit more truthful.
Posted Using LeoFinance Beta
---
---