MOONSHOT - Choosing Between Earth And Mars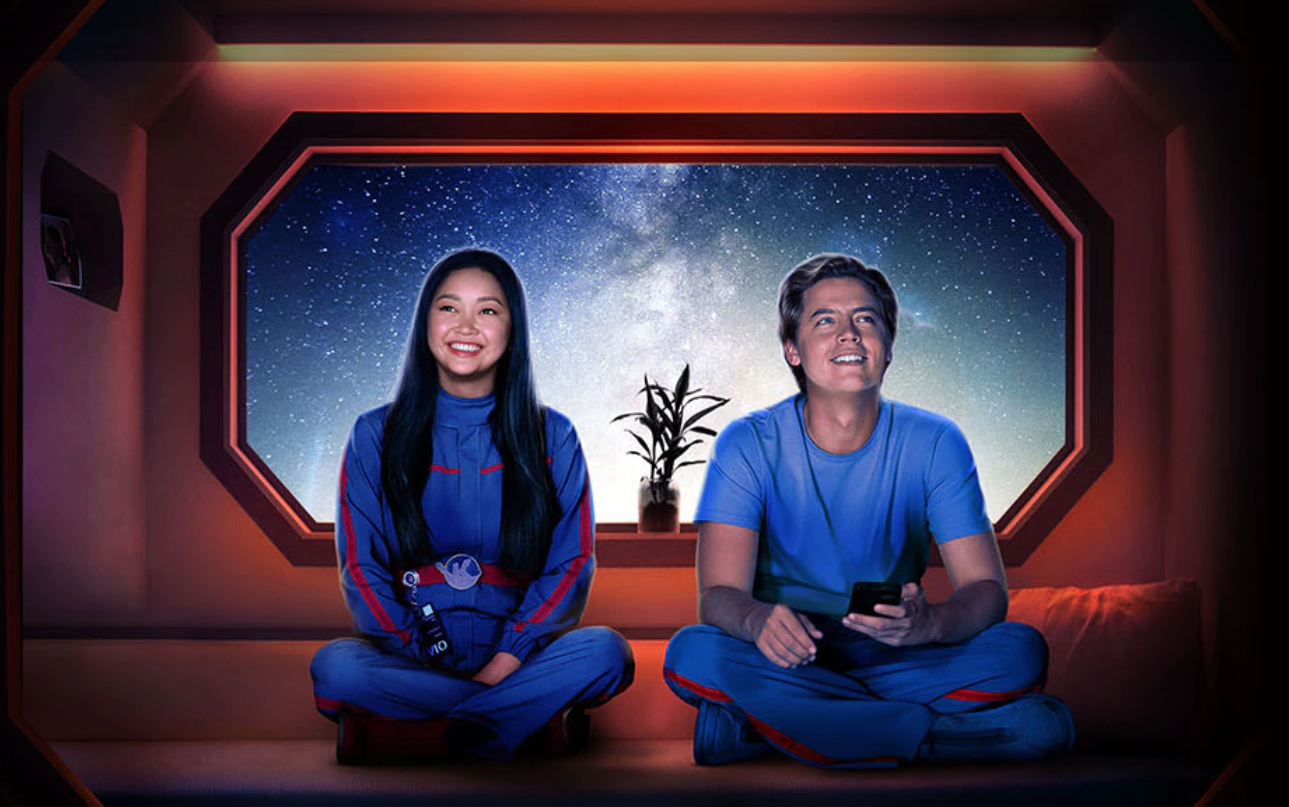 The space and the skies have always served as source of inspiration, wonder and imagination for humanity. There is something magical about stars in the skies that has a unique impact on all of us regardless who we are and where we are from. Unfortunately, it is no longer possible to see the full beauty of the skies in bigger cities due to the lights. It may require getting out of the cities to the more rural areas to fully experience the masterpiece of this universe. Skies have stories to tell. Skies make us wonder what is out there. While they seem so close, they are so far away. But that doesn't stop us from wondering what if we could reach to these starts.
We live in age when space travel for ordinary people is closer to reality than ever before. It has only been a little over 50 years since the first human was able to leave Earth and travel to outer space. Back then our ambitions about traveling to outer space and reaching the stars were defined by the space race set by countries. Today, private companies and interests are pushing these goals forward with even more enthusiasm, determination and fortitude. Among the leaders in this space is Space X under the leadership of Elon Musk, who has been publicly sharing his ambitions to bring humanity to Mars.
When the technology is ready and you are offered a chance to participate in a mission to Mars, would you take it? Even if you don't take the offer, would you still be curious of how far humans can to in space travel and establishing second home on Mars? It may take some more years and decades until we see any fruitful results of such endeavors. But we can always use our imagination, create and share stories of such journeys and possibilities in the future. Moonshot is a science-fiction romantic comedy that was released on HBO Max on March 31, 2022. This movie takes to the future when not only travel to Mars is possible, but also humans are thriving in building colony on Mars and are able to return to Earth just as easily.
I believe Moonshot is only available on HBO Max platform for streaming. It is not the best science-fiction movie. But it does offer a good entertainment, tells a beautiful and funny story of the journey to Mars. It is also a story about love. It is also a story that makes are explore deep philosophical concepts of what is important. Overall, it is a decent and entertaining movie to watch. Don't expect great emphasis on space travel technology and what makes it possible. What you an expect is more of why such journeys might be interesting for some and not the others.
SPOILER ALERT: If you are planning to watch to the movie and don't want to read any spoilers, please stop reading here. Feel free to come back when you have already watched the movie.
The protagonists in the movie are Walt and Sofie, who have completely opposite personalities, ambitions, and worldview. They accidentally meet each other and influence one another in making their journey to Mars to happen. Walt is super obsessed with the idea of traveling to Mars. However he doesn't have any skills, education, or knowledge to contribute to the Mars mission. Mars mission allows everybody to apply to participate and qualified candidates get to travel to Mars for free and become part of the mission. Walt submits his application to go to Mars 37 times and gets rejected every single time. At the same time in this future, space travel is so common, people can buy a ticket to visit Mars. But tickets are expensive and cost almost a million dollars. Walt doesn't have million dollars to buy a ticket.
On the other hand, Sofie is well educated and talented engineer that can fix electronic devices including robots. Not only she is highly qualified for the Mars mission, she is also wealthy enough to buy a ticket as a tourist by a click of a button. In fact, she does just that after her second encounter with Walt, who makes her realize that all of her close ones are already on Mars and she was all by herself left on Earth. The story of these two main characters is a very interesting ones. However, I find problem with the story of this future.
In this future, where and when space travel is a norm and robots are living amongst humans, there are things the movie presents doesn't seem realistic to me. I have no doubt AI and robotics will continue improving and advancing at fast pace and will become part of our lives in one way or the other in the future. But I doubt these robots will be made of box shaped parts and often seem helpless without human help. I don't think they were able to present realistic vision of robots in the future. This may actually be on purpose. Even though they are trying to convey that robots are norm in the future, that is not the focus of the movie. The movie and the story is not about robots.
Another problem I see is that ticket to Mars costing a million dollars. Why are we still using dollars in the future? Now if they used bitcoin or other technology based money system or even maybe no money system, that I can see happening in the future. But still using dollars, not so sure about it. Ok, even if we are still using dollars in this far future, million dollars probably shouldn't be a lot of money by then. Don't dollars lose its purchasing value over time? Well ok. Money and finances of the future is also not the focus of the future. Let's move on.
What I really find interesting about this movie is how they explore two solutions to Earth problem. They do this through the journey, goals, and worldview of Walt and Sofie. Humans are good at many things. Among them is destroying Earth. One of the problem humans create is generate incredible amount of garbage and fail at properly and responsibly disposing them. It has a lot to do with consumerism and creating too many goods are incentivized by the economies. It is easier to keep creating new products and selling more, more and more. This leads to old, often still functioning products or parts of them going to garbage. We want trash out of sight. They go to so called landfills, oceans, etc. As long as we don't see them around, it all seems fine. But over time the problem gets bigger and bigger. And this is only one of the examples of how we fail in taking care of this planet. Humans don't want to deal with it. Maybe one day we will just make robots and have them do the clean up work.
So, we think Earth won't last forever for various reasons. It may be due to Sun dying in some billion years. It could be some astroid colliding with Earth in some distant future. Or maybe Earth will stop spinning. I don't know. Whatever the reason might be, it is possible one day Earth won't be able to support human life. These are some of the things that human can have no control over. But there are other things that humans can do, that can make Earth less human friendly too. So, why not go to Mars, a planet that doesn't support human life at all and build a colony there? Sounds fun, no? Well, it does sound fun and fulfilling for Walt. He would give anything to go to Mars. That's his life's mission.
Sofie doesn't have any interest in Mars and living on Mars. But her boyfriend, Calvin is a member of the Mars mission and lives on Mars. Calvin's entire family moved to Mars, and they seem to love it there. Calvin wants Sofie to come to Mars too, but hasn't been able to convince her to do so. Unlike Walt, Sofie is obsessed with Earth. She can't imagine living away from Earth. Not only she loves Earth, she has interesting ideas and solutions how to make Earth a better place. One of her ideas is creating garbage eating plants. She wrote a thesis on the subject and thinks it can be done.
Even during their journey to Mars in the space ship, Walt keeps expressing his excitement and how impressed he is with the space ship they are in. In response Sofie, points at the Earth says Earth is the great spaceship traveling across the space, we just don't realize it. So in a sense, we are all cosmic travelers. Walt's obsession with Mars is so crazy, that he falls in love, or at least he thinks with Ginny whom he met only once, just a day before her departure to Mars. Ginny wasn't really excited about her journey to Mars, but after talking to Walt for a little bit she also was convinced she was making a right decision with moving to Mars.
After Ginny left to Mars, she keeps in touch with Walt. While they have only met each other very briefly, they start a long distance relationship. This serves as another motivation for Walt to somehow be able to go to Mars. But deep down, it is not because of Ginny he wants to go to Mars, but because of his unreasonable love for Mars. So, Sofie buys a ticket to Mars, and Walt has a brilliant idea to sneak into the space ship and hide. He is able to sneak into the space craft. But when he isn't able to hide and Sofie finds him, she decides to help him and he pretends to be Calvin, Sofie's boyfriend. This allows him not to hide and freely move around in the space ship.
What both Sofie and Walt don't realize is that they start forming a bond. After landing on Mars they go separate ways. Sofie goes with Calvin and her friends, Walt is arrested for illegally boarding the ship. Very soon Walt is released and offered a job. It is revealed to him by the founder of the Mars mission that he was only able to make it to Mars because they found his trick interesting, shared on social media on Earth and his journey went viral. In other words, they saw a marketing benefit of letting Walt come to Mars.
Sofie, finds out what he already knew before that Mars isn't where she wanted to be and her relationship with Calvin wasn't going to last because he had no intentions of returning to Earth. She decides to go back to Earth. As space ship is getting ready for take off, Walt finds out Sofie is leaving and rushes to the space ship too. He too decides to go back to Earth. He realizes it is Mars that he has been seeking. He didn't care about planets, Earth or otherwise. He didn't care about the inter-planetary journey either. Sofie was his journey all along. And that is what he finally discovers. What a beautiful ending to this beautiful story.
In the end, planets and stars don't matter. What matters most is people, humanity, all life. What matters most is relationships we have with one another, with friends and family, with colleagues, with neighbors, with fellow humans, with everything that is around us and in our lives. Building technologies, extending our knowledge, and traveling to planets is an important journey for humanity. But at the same time taking care of Earth is important too. That probably would take a lot less effort and resources. It may even be an effortless work. Earth takes care of itself. We just need to stop destroying it.
Posted Using LeoFinance Beta
---
---