[ENG/ESP] 🎬Strangers things temporada 4
Hello 💙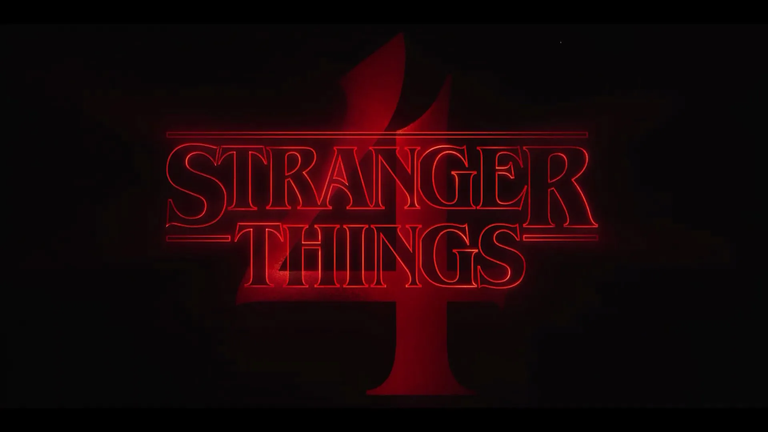 Fuente de imagen
Llegamos a este punto, una cuarta temporada donde cada episodio es casi una película, incluso tiene la duración de una, cada episodio es tan tenso y pasan tantas cosas que necesitas ver el anterior, es como estar en un orgasmo audiovisual constante, los niños ya no son tan niños, con el avance de su edad, hay un avance claro en la historia, en como la desarrollan, en que tanto la profundizan, la verdad es que esta temporada está en un nivel muy alto, al punto que si cada episodio lo hubieran sacado mes a mes al cine, valdría la pena ir a verlos, ahora hay muchos más personajes que desarrollar, casi que se multiplican x3, hay muchos escenarios distintos donde los personajes van desarrollándose al punto de colisionar, hay situaciones tan únicas que no sabes cómo podrán salir de ellas, la serie alcanza una escala impresionante.
We reached this point, a fourth season where each episode is almost a movie, it even has the duration of one, each episode is so tense and so many things happen that you need to see the previous one, it's like being in a constant audiovisual orgasm, the children are no longer so young, with the advance of their age, there is a clear advance in the story, in how they develop it, in how much they deepen it, the truth is that this season is at a very high level, to the point that if each episode had been released month by month at the cinema, it would be worth going to see them, now there are many more characters to develop, almost multiplied x3, there are many different scenarios where the characters are developing to the point of collision, there are situations so unique that you do not know how they can get out of them, the series reaches an impressive scale.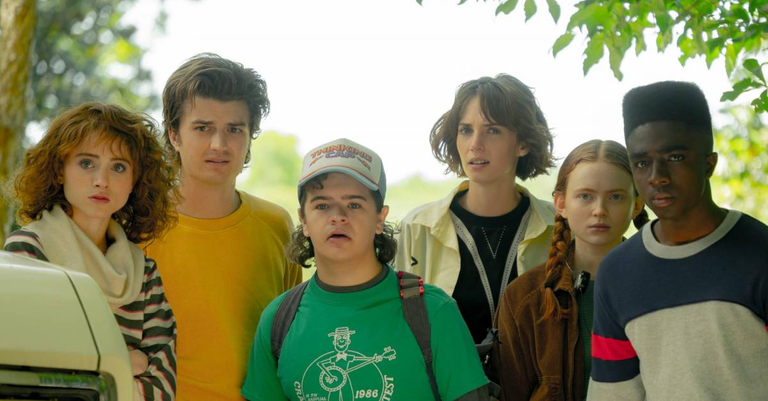 Fuente de imagen
Once ya no es la misma, no se siente esa superheroína con poderes, y todo eso va a dar pie a al comienzo de una nueva amenaza de la otra dimensión, la verdad es que ahora si se siente un problema claro que no solo amenaza al pueblo sino a todo el mundo, se nos muestra mucho más del otro lado, ya sentándonos bases más claras o dándonos ideas claras que es, no de forma certera pero están hay a modo de pistas, la temporada sigue plagada de referencia a la cultura de los 80 algo que hace un delicia en especial a los amantes del género del terror.
Eleven is no longer the same, she does not feel that superheroine with powers, and all that will give rise to the beginning of a new threat from the other dimension, the truth is that now if you feel a clear problem that not only threatens the people but the whole world, we are shown much more of the other side, and laying clearer bases or giving us clear ideas that is, not certainly but there are as clues, the season is still full of reference to the culture of the 80 something that makes a delight especially to lovers of the horror genre.

Fuente de imagen
Tras un cierre épico el cual no quiero dar ningún spoiler, la serie nos quiere dejar las puertas abiertas de lo que será una épica temporada final que llegara a finales del 2023 o principios del 2024, la realidad es que esta serie está apunto de coronarse como una de las mejore producciones ya solo nos queda rezar para que tenga un cierre digno y no como paso con juego de tronos en su momento, de verdad que como siempre recomendada esta serie y puedes encontrar todas sus temporadas completas en exclusiva por netflix.
After an epic closing which I do not want to give any spoiler, the series wants to leave the doors open for what will be an epic final season that will arrive in late 2023 or early 2024, the reality is that this series is about to be crowned as one of the best productions and we can only pray that it has a worthy closure and not as happened with game of thrones at the time, really as always recommended this series and you can find all its complete seasons exclusively on netflix.
¡Hasta la próxima, un abrazo!

---
---