CINETalkies : Lets talk about Cinema (10/31/2021)
The movie you co-relate to your life
There are many movies which touch our lives. We start co-relating the characters with the incidences in our lives. Let us discuss something about the movies that co-relate with your lives.
CINETalkies is now becoming a go to place for discussions around cinema. @interpretation , @raymondspeaks, @wiseagent have already extended their support for this initiative. There are many others who are regularly contributing to this and are winning big fat #pob as well as #cine votes.
You can write about any movie that you recommend others to watch. Lets start the engagement on CINE.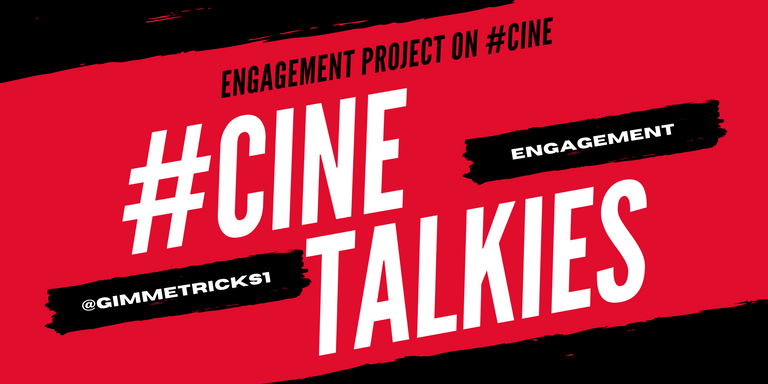 A CINETalkies post will be created daily, and anyone can participate in the #cinetalkies initiative by simply commenting on this post. Try to interact in the comments with other users. Want to talk about a movie, but still don't have enough data to post about?
Rewards are discretionary. Spammers are not welcome but if you really want to talk about a movie (whether english or a regional language), web-series, movies, channels, shows then this is the place.
Lets us boost overall comments and the same would not be in vein.
Thank you @raymondspeaks for encouraging this initiative.
Good luck to contributors for rewarding engagement.
---
---