Ghostbusters Afterlife: Some nostalgia from the beginning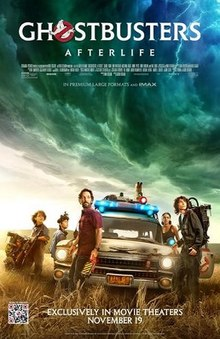 https://www.imdb.com/title/tt4513678/
It is interesting that many blockbusters when they come out from the movies, they go to Amazon Prime. For this reason, I guess that I am watching more Amazon Prime when compared to other streaming services, such as Netflix and Disney+ when we talk about movies.
To be frank I remember very remotely about this Ghostbusters movie in the theatres. But it is something that anchors me with some curiosity to watch. It is a movie from last year and I wasn't expecting to be good. Some years ago they made a remake of ghostbusters but using female characters as the ghostbusters. They also used some interesting actors in that time, such as Melissa McCarthy for example, and even Chris Hemsworth( the Thor), as a ghostbusters "secretary". But the movie was more focused on comedy and a feminist satire from the ghostbusters. I watched it, it was fun but my conclusion was just "meh".
This new version of the ghost hunters brought me some nostalgia from the past of the ghostbusters since their past is connected with this new movie.
How these connection works are only revealed after a while in the movie.
The story is that a single mom with two kids, Trevor (Finn Wolfhard from Stranger Things) and Phoebe, is evicted and by coincidence, her father has a house in the middle of nowhere that he left as a heritage after dying in weird circumstances. The movie begins by showing his death, and we start to question that at least he has the ghostbusters technology, and he died trying to capture a ghost in his house.
The mom, Trevor and Phoebe move to the grandfather's house. The mom has some problems since she condemns a lot her father to abandon her and not take care of her. After a while, the kids start to deal with supernatural events in the house, since their grandfather starts to communicate with them, showing all the technology they had there, including weapons, equipment to catch ghosts, and the famous ghostbusters car.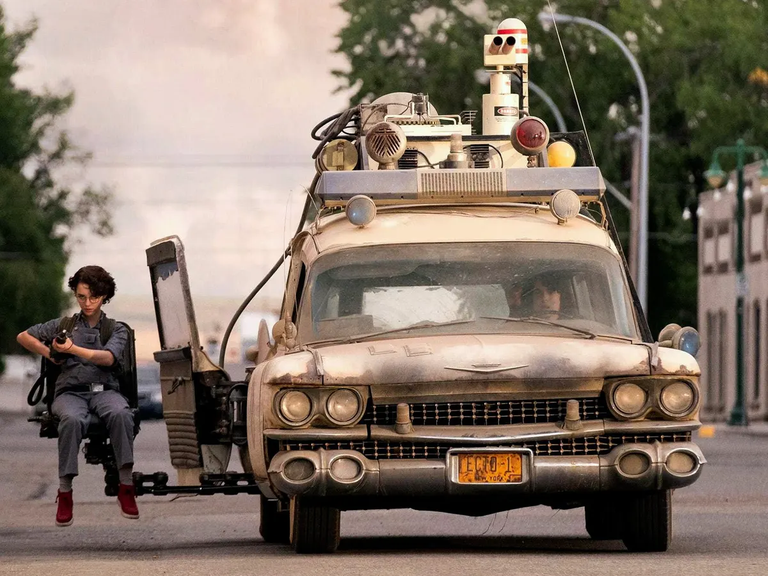 https://www.theguardian.com/film/2021/jul/30/has-ghostbusters-afterlife-forgotten-it-is-supposed-to-be-funny
Phoebe and Trevor start to hunt ghosts while receiving help from a science teacher from the school (Paul Rudd, Marvel's Ant-Man). They start some big adventures with some suspense and big revelation in the end about their grandfather and great participation of the former ghostbusters, even Bill Murray was there. Like the original ghostbusters, the movie doesn't bring realistic humanoids ghosts and spirits from horror movies. It brings ghosts that have weird forms, most likely as weird monsters without a defined shape.
Also, the movie has two post-credits scenes! Both also bring some nostalgia from the beginning so I won't give any tips about it. And of course, everything ends with the music theme from ghostbusters which is a classic for everyone.
Hope you enjoyed the review and see you next time.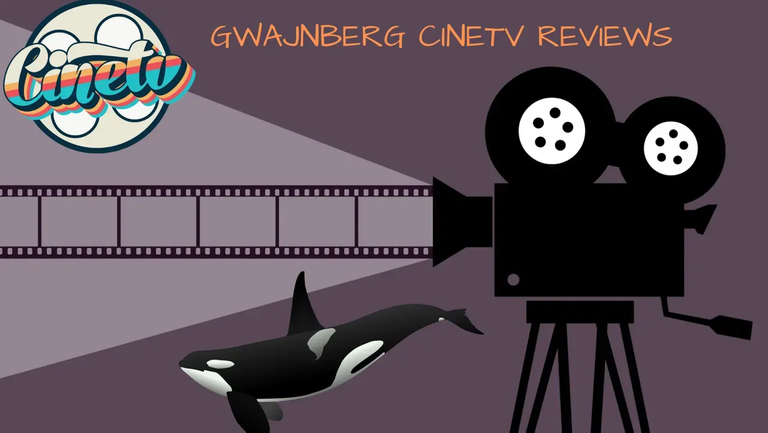 ---
---