Xico's Journey Animated Cartoon Review
The film starts and a small girl named Copi is shown. She was flying kite with her friend Gus. Her kite was stuck at a place and a mess creates while taking it out. The elders of the city become enraged with her. Copi asks them for help and otherwise, I will make everything fine. The scene shifts to a huge company and the owner was telling I have found a place where I will track mining. I will pour the poisonous material there and will get a lot of gold from there. We will be rich and with it, which investor will be unhappy? They become happy and one day, Copi was missing her mother at home. She lives with her Nana instead of her mother. Suddenly, the bells of the city stats ringing.

Trailer Source
It means they were calling to gather maybe there will be an announcement. The citizens gather and the mayor tells them that we have some investors. They will do tracking and mining on our mountain and we will get a lot of money. Now they don't know the limits. Copi's Nana tells what is the job due to it, we will get the gold. The mayor of the city doesn't know the details. He said this is a light task and nothing much so no need to be worried Copi's Nana says these mountains are ancient so nothing like this should happen here. But the others were greedy so none supported her later, the matter closes. Now Nana goes to the friends that maybe someone will support her but none was supporting her because she was old how she can convince people? The Mayor of the city reaches him and his mother asks him are you doing this right? The Mayor says I will not harm the people and I am doing everything after thinking.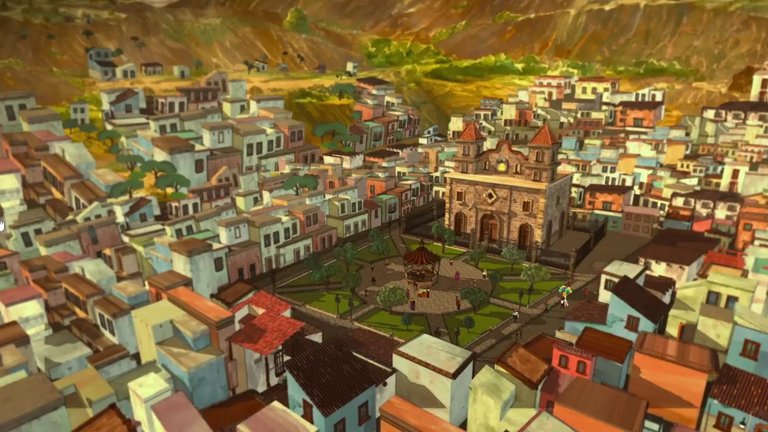 Screenshot Source
Copi asks her Nana what is special in these mountains? I often saw you talking with them. Nana doesn't tell anything and Copi notices her Nana is leaving in the morning. Copi starts following her with her dog Xico. Nana doesn't know that Copi is behind her. She meets Gus on the way and he also starts following her Nana with her. Nana goes to her friend's house. She says we can't let them check our mountains. They should be told what is in the mountains now this secret will be revealed? Her friend says we are old and we can't go on that mountain alone. During the conversation, Copi discovers that her mother is also in the mountains. She makes a plan to go there alone. Gus discovers Copi isn't with him and moved to the mountains alone. Copi was alone with her dog Xico in the mountains and Nana knows some stones.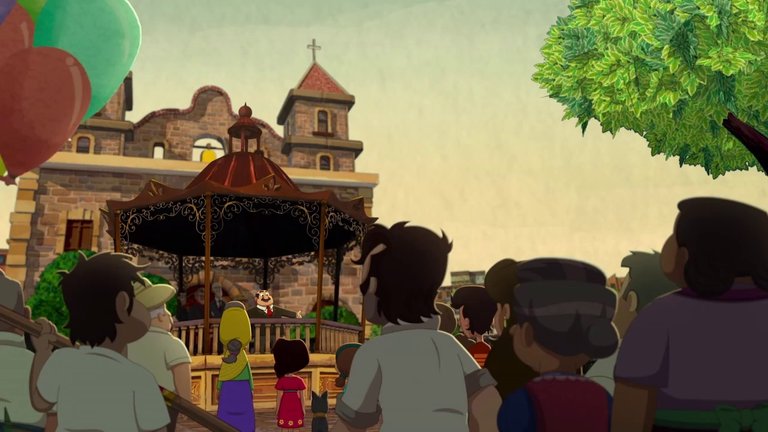 Screenshot Source
They were three magical stones. They were protecting this mountain. She starts collecting the mountains and Gus tells her Copi has gone alone on the mountains. She is with Xico and I can go to save her. He takes the info and says I will give information and will bring Copi back. Gus also reaches Copi with the magical stones. Copi notices the color of Xico is changing. Suddenly, a talking rabbit arrives and Copi tells I have come here to find my mother. Later, It does something magical and a door opens in the mountain and tells her the door of the mountain will be closed soon. You have a short time. The rabbit says the further ways you will find yourself. It leaves from there. Copi and Gus move that way. There was another world inside. They notice how everything is changing into stone. The trees were changed into stone one by one.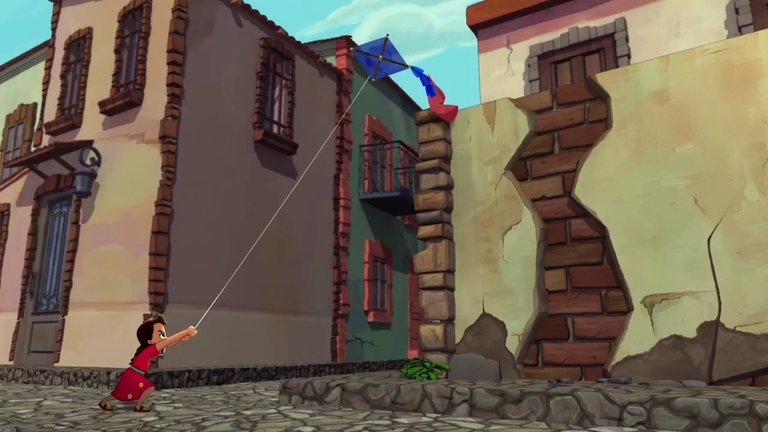 Screenshot Source
There was only one tree left. It tells them we will change into stones gradually If this tracking or mining will not stop and gives its last tears to them. The company workers are shown reached there. The task of mining and tracking has been started. Even they have called the forces so the people will not tease them. They will be controlled. Gus's mother comes to Nana and tells I am worried because I am not finding Gus anywhere. Copi, Gus, and Xico move forward. They notice Xico is changing its color again and again. They meet another magical creature and it was a talking rat. Gus's mother also discovers Gus has gone alone with Copi to the mountains. She becomes furious about how we have sent our kids alone in the mountains. Gus's mother says I am also going to the mountains to save Gus. Nana also moves with her. The magical creature tells them Xico is a special and powerful dog.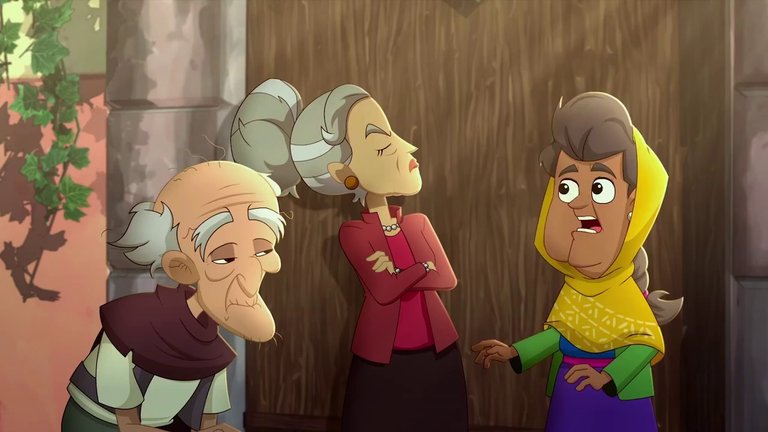 Screenshot Source
Xico asks how I can be magical? It tells that Xico's grandfather came to this mountain. They were also magical and can do anything even can revive anyone. Meanwhile, there was a voice of mining and tracking, and the magical creature acts like it is dead. They have to move forward and the creature has told them they have to travel by foot. Gus's mother reaches the Mayor and says you didn't tell me there will be blasts. Our two small kids are on this mountain. You have to take them out safely. He gives her the courage that we will take them out safely. No need to be worried. The Mayor was also understanding there is something wrong. Nana becomes enraged hearing this and slaps Mayor.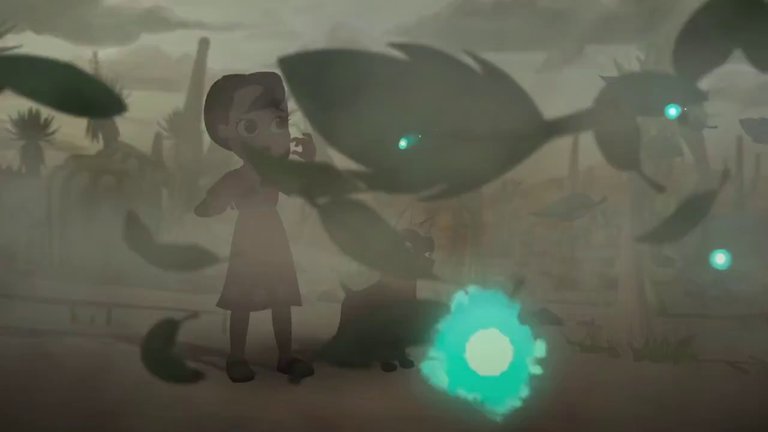 Screenshot Source
Later, they were sent to jail. Copi, Gus and Xico were moving forward there was a desert as well. Everything was going in a mountain. They were getting tired and notice another magical creature. It was poisonous and can also talk. It was chasing them. They find water after going at a distance. They drink water. The creature attacks Copi reaching there. Copi's condition will get worse and her condition was getting worse gradually. Xico says I will travel on my own.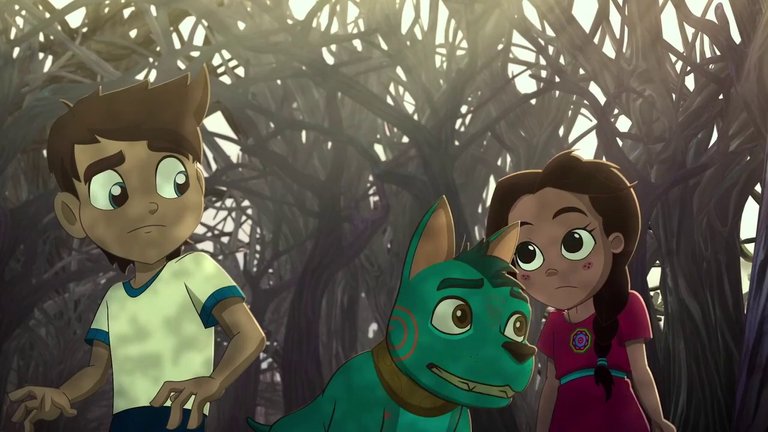 Screenshot Source
So I will take anyone's help. Like this, Copi can be saved. On another side, Nana's friends arrive and take her out of jail. They think to gather others so the truth of this company will be revealed. The task of mining and tracking of the company was going on. Xico was moving forward. There were cracks in the mountains. Xico falls down because of it. The plan of the company owner was to pour the poisonous liquid for a blast. Xico falls down and a magical soul comes and saves it. This soul was none other than of Copi's mother. She tells Xico that another company came here many years ago.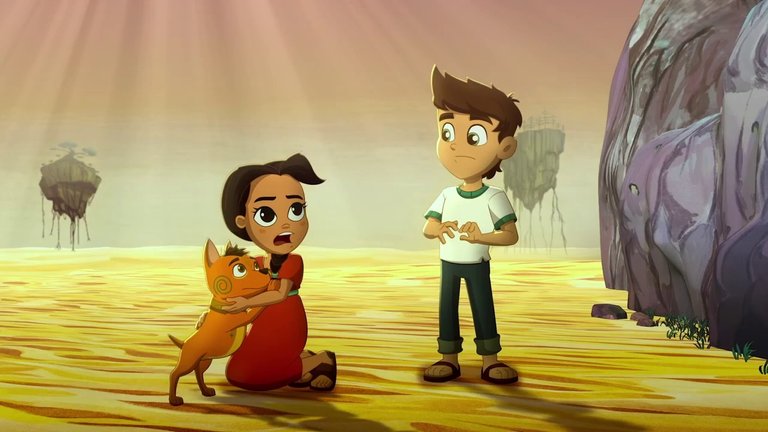 Screenshot Source
They came here for mining and tracking like this. Copi's father tries to stop them and he died like this. Copi's mother also started living here after it to protect the mountain. Copi's mother asks Xico to tell Copi that her mother loves her a lot. Xico tells the problem and Copi's mother gives it the solution. How it can help Copi? A huge eagle arrives there and takes Xico from there. Gus was trying to awake Copi. But it couldn't happen. On another side, the people blame the mayor he has done wrong. Like this, we will face trouble. Xico reaches Copi with the eagle and uses the tree tears and the magical stones to awaken Copi. It was useless. They start weeping and as the tears fall on her Copi awakes. The effect of the poison removes. Suddenly, the creatures arrive and start fighting with each other.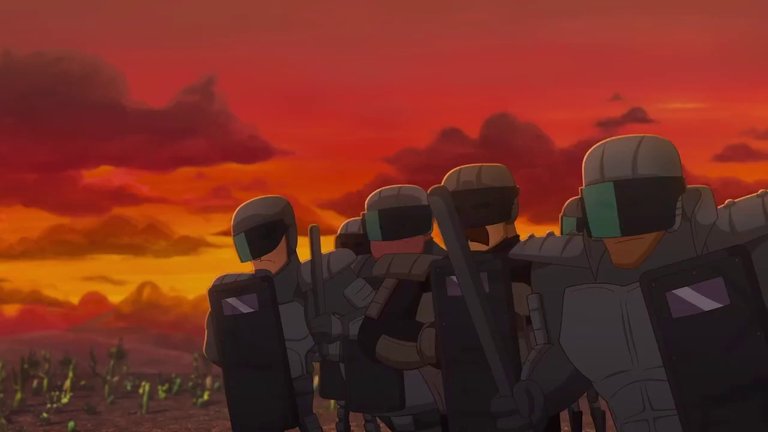 Screenshot Source
We notice here how Xico has become powerful. A magical deer arrives and says now you have to do something. You can handle this situation. A lot of power emerges from Xico even the mountain is divided into two parts. There were villagers on one side and the company people were on another side. A sand monster appears from the mountain. It turns the machines off. Even the people of the company change into insects. The creatures from the mountain come out. The mysterious deer also arrives and tells many people will keep on coming here for years and will keep on trying to ruin this mountain.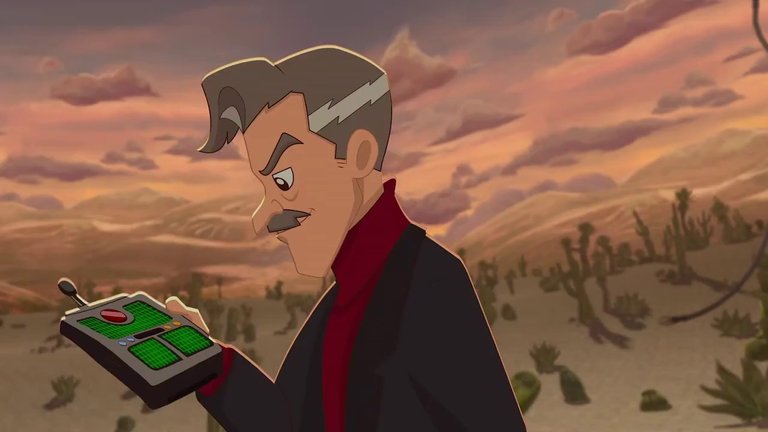 Screenshot Source
A human was necessary to stay here to protect this. The mayor realized he has made a huge mistake and volunteered he will protect the mountain. As he moves inside, Copi's mother comes out being a human. Xico was also living there to protect the mountain. Because it was a special dog. Everyone becomes happy. This movie ends here.
---
---