The Expanse (season 6 - the end)
Hello,
This sixth season is the last one, as announced by Amazon and consists of only 6 episodes.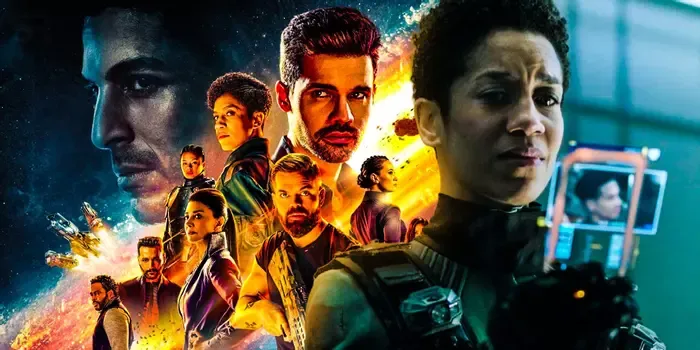 source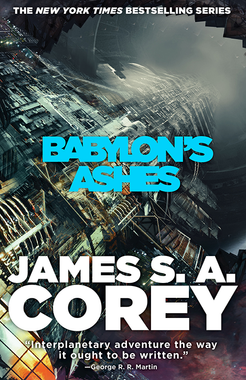 )
source
The Expanse volume 6 "Babylon's Ashes", written by James S.A. Corey
Both authors are fine with this decision and they've taken care of the ending of the series, although there are rumours that the rest of the books could be adapted as well, since the story isn't finished and there's still a lot to explore.
Volume 9 was only released in the form of a book on 4 May 2022, so we could imagine a kind of spin-off for the continuation of the books or why not The Expanse: a new era!
Indeed, at the end of this season 6, there are big changes taking place and this could lead to a new series, in my opinion.
I'll keep the summary as short as possible to avoid spoilers.
Marcos Inaros is the leader of the Free Navy, counting more and more ships and supporters. His son Philippe has difficulties in showing enthusiasm for his father's cause and is even rather rebellious.
Earth, via Chrisjen Avasarala, is trying to gather all the enemies of Inaros to join forces to coordinate their attacks, which is not an easy task.
That's it, I'm not going to go any further for the summary.
I will also note that some inconsistencies have been rectified in this last season.
I hope that the rest of the books will be adapted, although it will certainly take a few years.
We also enjoyed the very relaxing theme music by Clinton Shorter.
I was just getting used to the Space ... but I'm sure my husband will try to take me there again, on occasion, for a few evenings.
See you soon, take care of yourself,
Isiksen
Allowed Qwant pictures
---
---